Culture & Travel
30 July 2020
Güncelleme Tarihi: 13 June 2021
Sri Lanka in 6 Steps
Like a pearl swimming in the Indian Ocean, Sri Lanka is a mysterious island country with its remarkable nature and social structure consisting of different cultures. Sri Lanka has been drawing a lot of attention in the recent years with its beaches, exotic nature, magnificent temples, and a grand historical heritage. Home to almost 20 million people, Sri Lanka's economy mainly depends on agriculture. The country is righteously famous for its textile, tea, rubber, coconut, spice, precious and semi-precious stones products and is the world's third biggest tea producer.  
The island is almost surrounded with tropical forests and its glorious ecosystem draws a lot of attention from wildlife enthusiasts.
You can spend an unforgettable week-long holiday in Sri Lanka while enjoying the tropical beaches, wildlife, and the colorful culture of the island simultaneously. Even though the country has an extensive road network, your first stop in Sri Lanka must be the city of Colombo, which has the only international airport on the island. There are 9 provinces and 23 cities in Sri Lanka. After the capital Colombo, you can add Habarana, Kandy, Nuwara Eliya, Yala and Beruwala on your tour list for a richer vacation experience.
1- Colombo
Being an old seaport, you can visit historical structures from colonization in Colombo as well as Lake Beira and the national museum. You can shop in Pettah district, see Ul-Alfar Mosque famous for its bright red color or taste street foods in Galle Face park.
2- Habarana
Approximately a four-hours' drive will lead you to Habarana. Famous ancient towns of Anuradhapura, Polonnarawura, Sigiraya, Dambulla, and Ritigala are located in Habarana. We suggest you tour the Sigiriya Fortress ruins, which is on UNESCO World Heritage list. The fortress is traced back to the 4th Century and is located on a hill known as the "Lion Rock".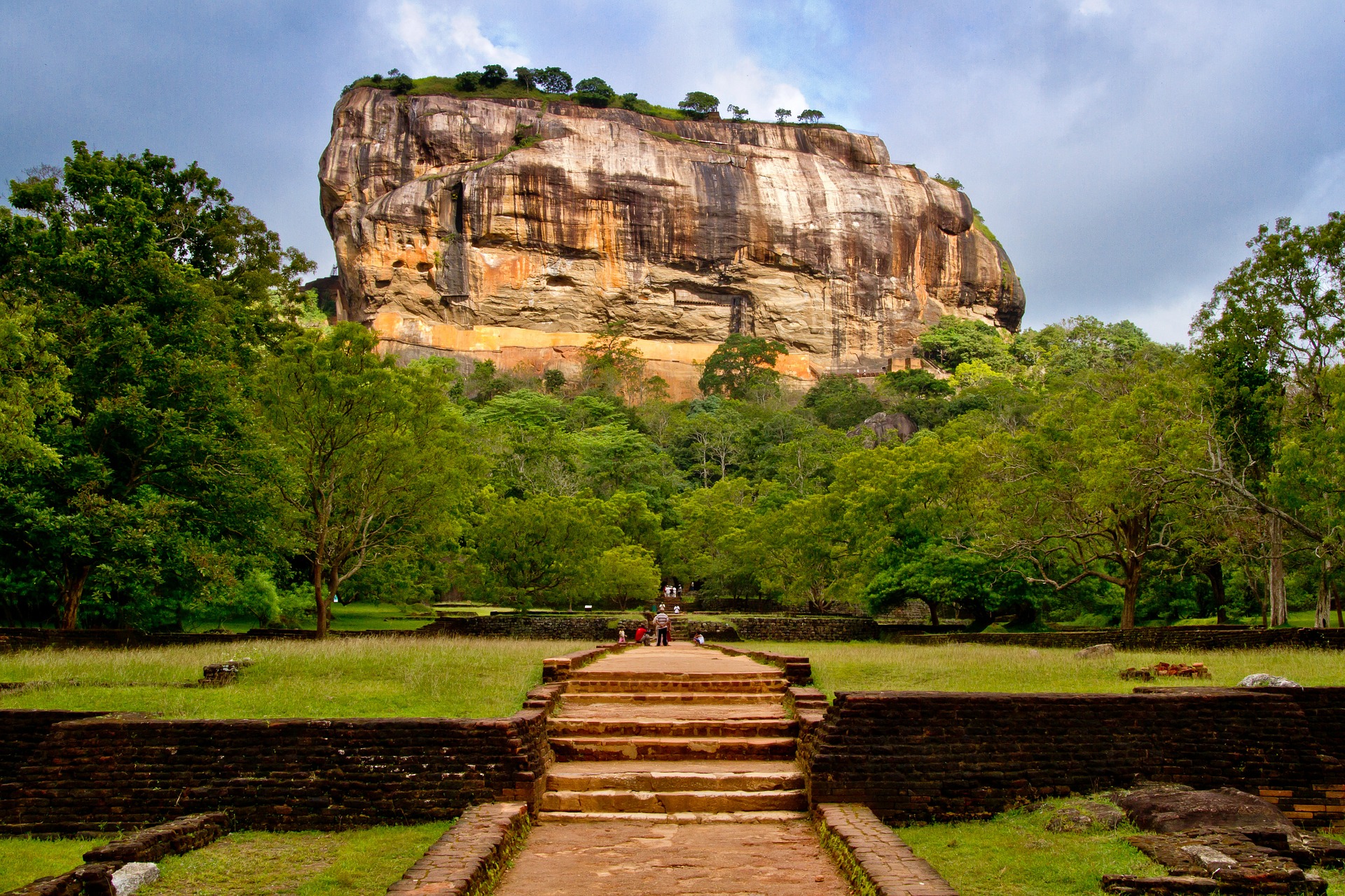 3- Kandy
Another town to visit in Sri Lanka is Kandy. As an important location for Buddhists, Sri Lanka is the home to many ancient monasteries, ruins, and temples. The Sacred Tooth Relic, Gangaramaya, and Dambulla cave temples in Kandy are only a couple of these. It is said that Kandy, the home to Dambulle Cave Temples as named in UNESCO World Heritage list, was the last capital of the country during the era of ancient kings. The town is still important for the island. The most attention-grabbing tourism activity in the town is visiting the spice gardens.
4- Nuwara Eliya
While driving from Kandy to Nuwara Eliya, you can stop by the Royal Botanical Gardens on the way. The garden's history goes back to 1374. There are over 5 thousand types of trees and plants in the garden. Most of the world's tea production is carried out in Nuwara Eliya. Filled with the greenest tea gardens, the town has magnificent sceneries.
5- Yala
Our next stop is Sri Lanka's largest national park. You must join a safari in Yala. You can see many wild animals including elephants, leopards, and crocodiles and stay in bungalows to closely discover Sri Lanka's unique nature.
6- Beruwala
If you drive a little south from Yala you will reach Beruwala, where you will enjoy the perfect ocean and a sunset on the beach. You can relax with a drink on the beach and idly enjoy the sun or participate in thrilling activities like scuba diving or wind surfing.
Another activity you can do in this beautiful coastal town where you can enjoy the ocean is a boat trip on Lake Bentota surrounded with enchanting mangrove trees.