Culture & Travel
4 September 2022

There are all kinds of beauties to welcome you in Gökçeada, which is located in the Aegean Sea of Turkiye and is known as the place where the sun sets the slowest. Gökçeada, the largest island of Turkiye, is also a district of Çanakkale. Also known as "Imroz Island" One of the activities you can do here is to watch the sunset while you're there… This is a quiet island. As a matter of fact, Gökçeada promises its visitors a peaceful and desolate environment where they can rest their minds. Moreover, this place was the first island to receive the title of "Cittaslow," that is, "Slow City." While its untouched coves, beaches, and waterfalls fascinate you with their natural beauty, it also entertains with extreme sports such as windsurfing and scuba diving. As we mentioned, there are many holiday options that you can choose according to your tastes.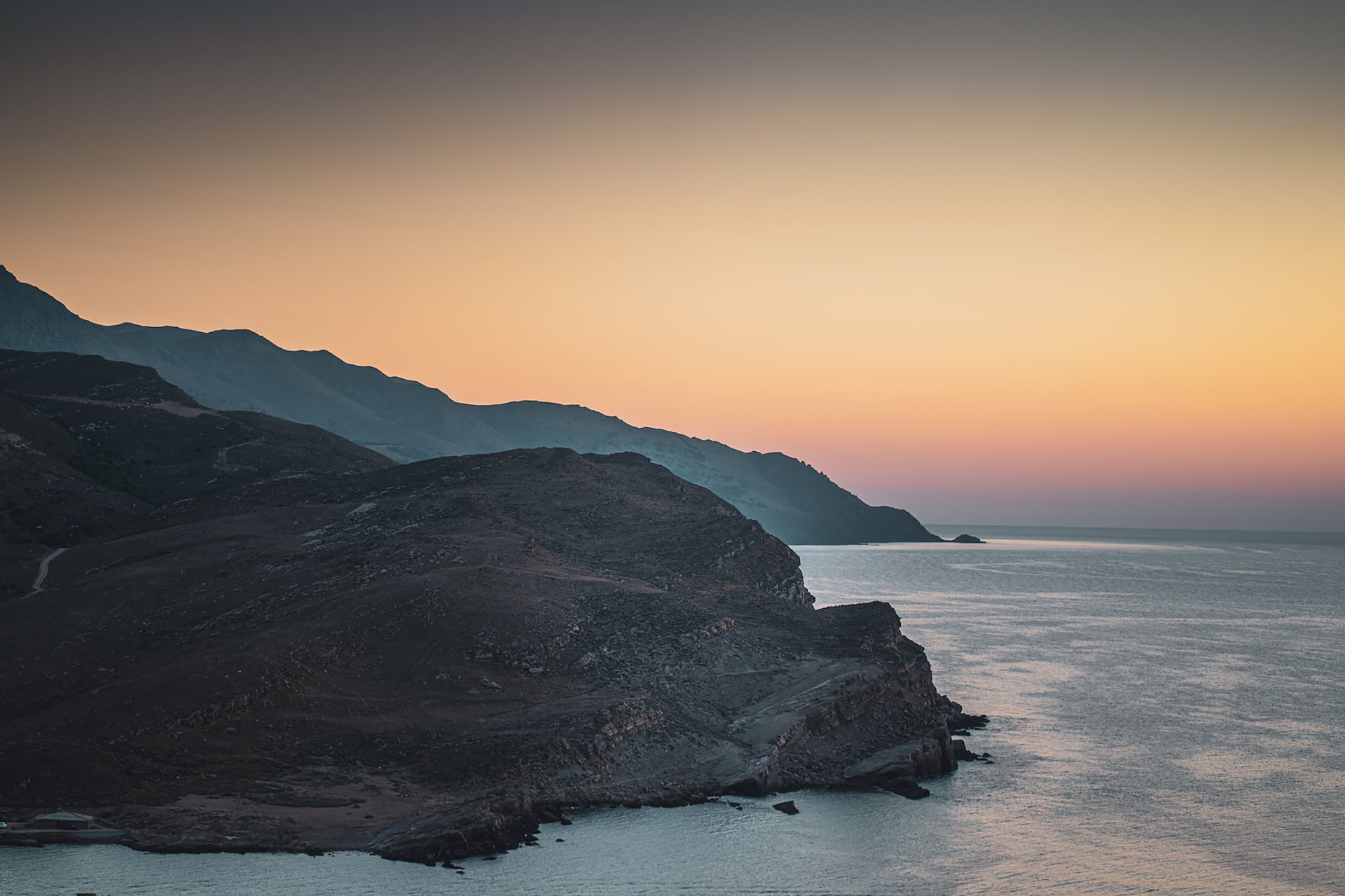 Sunset in Gökçeada
You can witness a sunset view that will enchant you in Gökçeada, one of Turkey's most beautiful sunset spots. Watching the moon rise, on the other hand, especially at the time of the full moon, will be engraved in your memories as a tremendous experience. If you ask where is the best place to watch the sunset, we can tell you about Yıldız Bay and Tepeköy immediately. You can expect the sunset view to appear before your eyes in the regions where the monumental plane tree is located. You can also drink wine at Yorgo's tavern in Tepeköy. If you choose to spend a day in Yıldız Bay when the weather is clear, you will be greeted by an unprecedented view, where Samothrace Island of Greece is also visible. Then visit this island to be the last person to see the sun.
Gökçeada Underwater National Park
This national park, the first and only underwater park in Turkiye, is like a museum. With its untouched nature and rich biodiversity, Gökçeada underwater national park is located between Yıldızkoy and Kuzulimanı. You can swim in the clear waters of Yıldızkoy, the most accessible place to reach here by land, and you can fish if you wish. Activities such as hunting are prohibited in other parts of the park, although a permit is required for diving. Underwater caves end in Park Şelalelibay.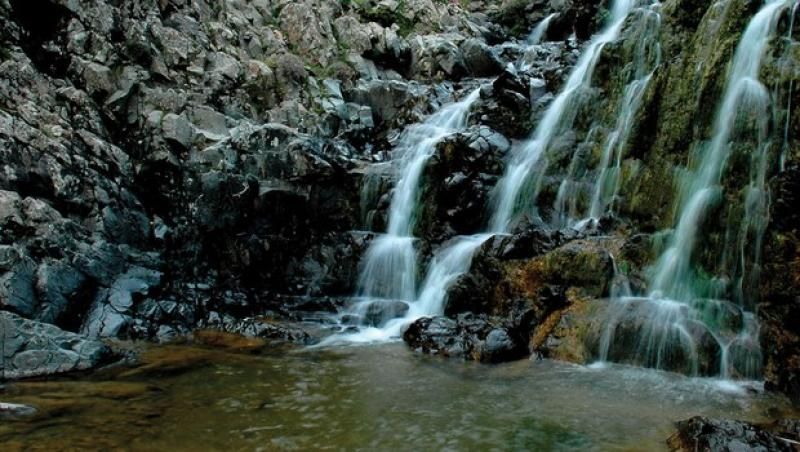 Gökçeada City Museum
When you visit this museum, a pleasant trip waits for you where you can learn about the history and social life of the island. This place, which is one of the best city museums in 2018, is the place of the old natives of the island; in other words, if you want to see the belongings of the Greeks and the simplicity and naivety of their life at that time, it's the only address you should visit. We are sure that you'll be touched by seeing what kind of process a place you have visited has gone through, and this is undoubtedly one of the most enjoyable points of being a traveler.
Gökçeada Salt Lake
This natural beauty, eleven kilometers away from the center of Gökçeada, is located on the island's southeast side and next to Kefolas Beach. This is also a natural resource because it provides enough salt for the island. Gökçeada Salt Lake, which can also heal various diseases, is an area where activities such as mud baths are held by those who visit this place. As a result, we can say that this lake attracts the attention of tourists. The features of this lake, which has a high tourist interest, are not limited to these, and in the autumn season, you can see flamingos appear in the lake. If you don't want to miss this colorful and beautiful view, we recommend visiting this place this season.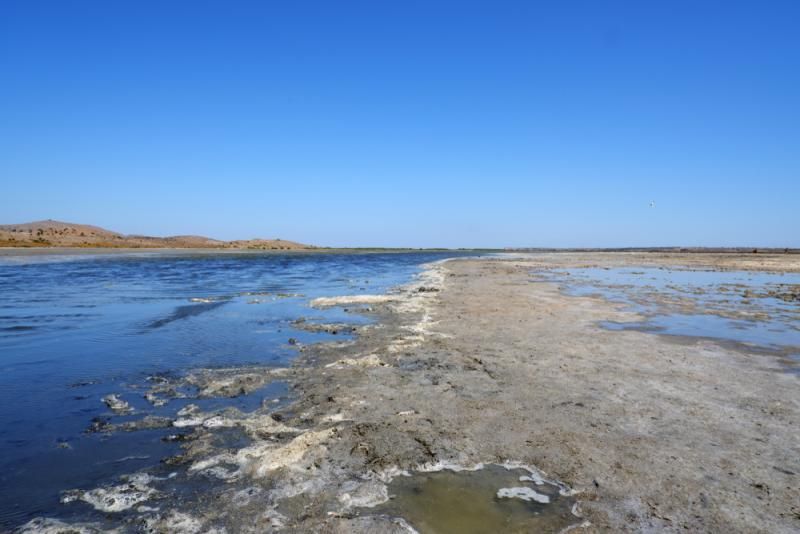 Saint Marina Church
Saint Marina Church, located in Dereköy, is about fifteen kilometers from the district's center. You can reach there from the center by private vehicle. As we mentioned, since Greek people once lived in Gökçeada, their villages still exist in many parts of the island. Derekoy is one of these villages. Saint Marina Church, which is currently closed to worship, is located in this village. It has not been long since the church underwent restoration. Today, it isn't possible to enter the church, but we think looking at it from the outside will be worth a visit and impress you with the church's architecture.
Gokceada Rock Tomb
There are two historical rock tombs in the place called the rock tomb south of the island. Although it looks like a single rock when viewed from behind, when you look at the rocks from the front, you can see that they are two. It isn't known exactly how the rock tombs, estimated to have reached the present day from the Roman period, were built. You can easily reach this area, five kilometers from the island's center, by private vehicle.

Surfing Experience in Gökçeada
Gökçeada is best known for its windy weather. When you think of clear water and wind together, Surfing becomes an indispensable activity in Gökçeada. If you want to surf in Gökçeada, Güzelce Bay and Kefalos are the correct addresses. If you don't know how to surf, but if you want to experience it or want to learn, Kefalos hosts surfing schools.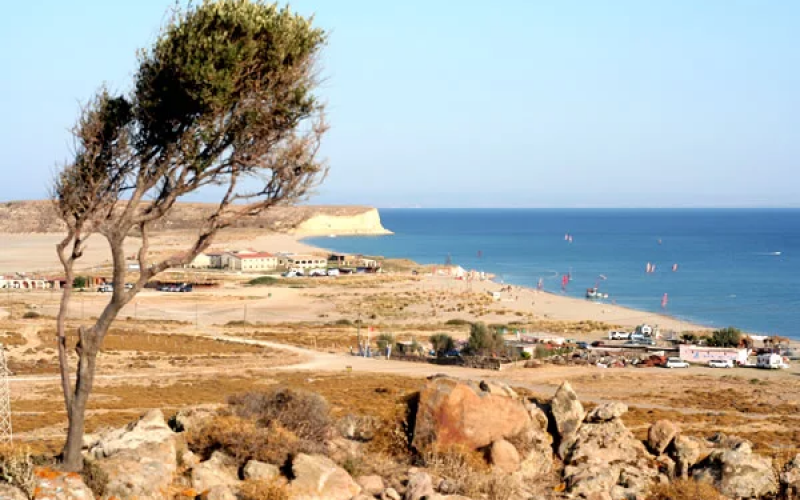 Gokceada Mounds
The history of Gökçeada dates back to 7 thousand BC. While YeniBademli Mound on the island dates back to the Bronze Age, according to research, the history of Uğurlu Mound takes us back 7000 years. Trakya University continues its research and excavations.