Culture & Travel
1 April 2022

The Tazı Canyon, another words Valley of Bilgelik within the Valley of Köprüçay, which is located in The Manavgat district of Antalya, the pearl of the tourism sector, offers great beauties to nature lovers with its vast view and alternative sports activities. This charming spot, also known as Tazı Canyon within The Köprülü Canyon National Park, welcomes thousands of local and foreign tourists every year. How about learning more about the Valley of Bilgelik, which feels like 'a piece of heaven' when you even look at its photos?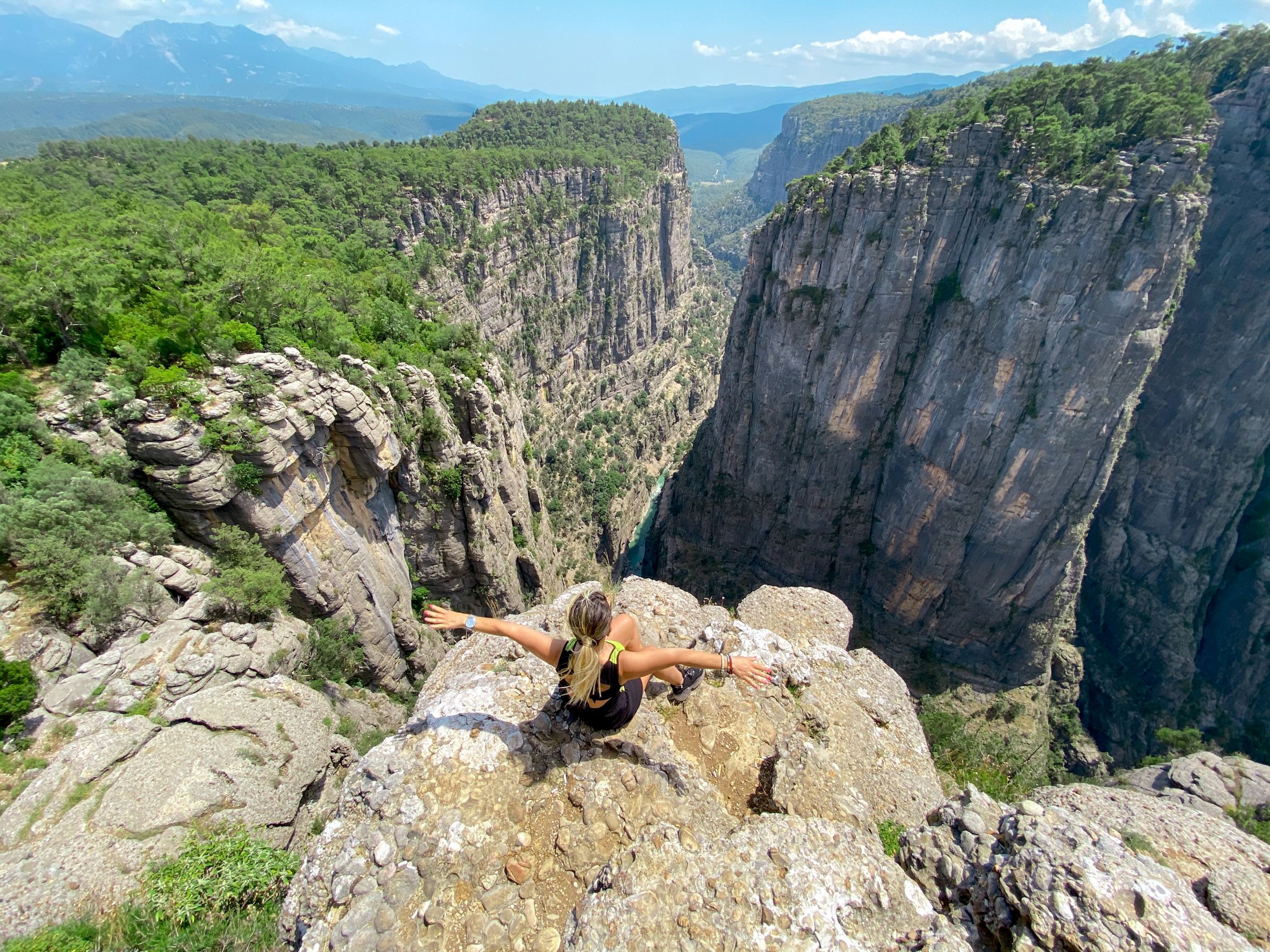 How to Reach the Valley of Bilgelik?
First of all, it is worth noting that the Valley of Bilgelik is about an hour and a half from The Manavgat district of Antalya. First of all, it is necessary to go from Antalya to Manavgat by bus or private vehicle departing from the center. Then you can reach Tazı Canyon by choosing buses or minibuses from Manavgat district to The Köprülü Canyon National Park route. If you are driving in your private vehicle, make sure to follow the signs of The Köprülü Canyon National Park after reaching Manavgat. Since Tazı Canyon is located within the national park, visitors do not charge fees at the entrance to the national park and canyon.
Valley of Bilgelik / History of Tazı Canyon
It is known that the name of The Tazı Canyon within The Köprülü Canyon National Park, which is located on the borders of Antalya Serik, Manavgat Districts and Isparta Sütçüler District, or Köprüçay in valley of Bilgelik, was mentioned as Eurymedon, or 'beautiful flowing water' in ancient times. After the Battle of Eurymedon between the Greeks and the Persians, the name is presumed to have been given.
Activities to Do in the Magnificent Valley and Things to Look Out for
The valley, which gives the feeling of infinity, is a favorite of nature, nature sports and photography lovers. Adrenaline-filled rafting, unforgettable nature observations, hiking enthusiasts on steep cliffs, photography, which offers a magnificent backdrop to landscape enthusiasts, are indispensable activities in the turquoise waters of the Valley of Bilgelik within The Köprülü Canyon National Park, which covers an area of about 14 kilometers. . Especially the area where the two valleys and the river appear, and the steep slopes of the canyon and the pit valley with the cliffs, are beautiful enough to allow you to witness incredible images, especially at sunset. In addition, birds, deer, mountain goats, lynxes, eagles and hawks, rock swallows and other creatures living wildlife in the canyon region are among the beauties to be seen. In the Valley of Bilgelik, which is located in an extremely steep, hilly and rocky area, it is highly recommended to use sneakers or even sneakers, prefer comfortable clothes that take off, take plenty of liquid supplements.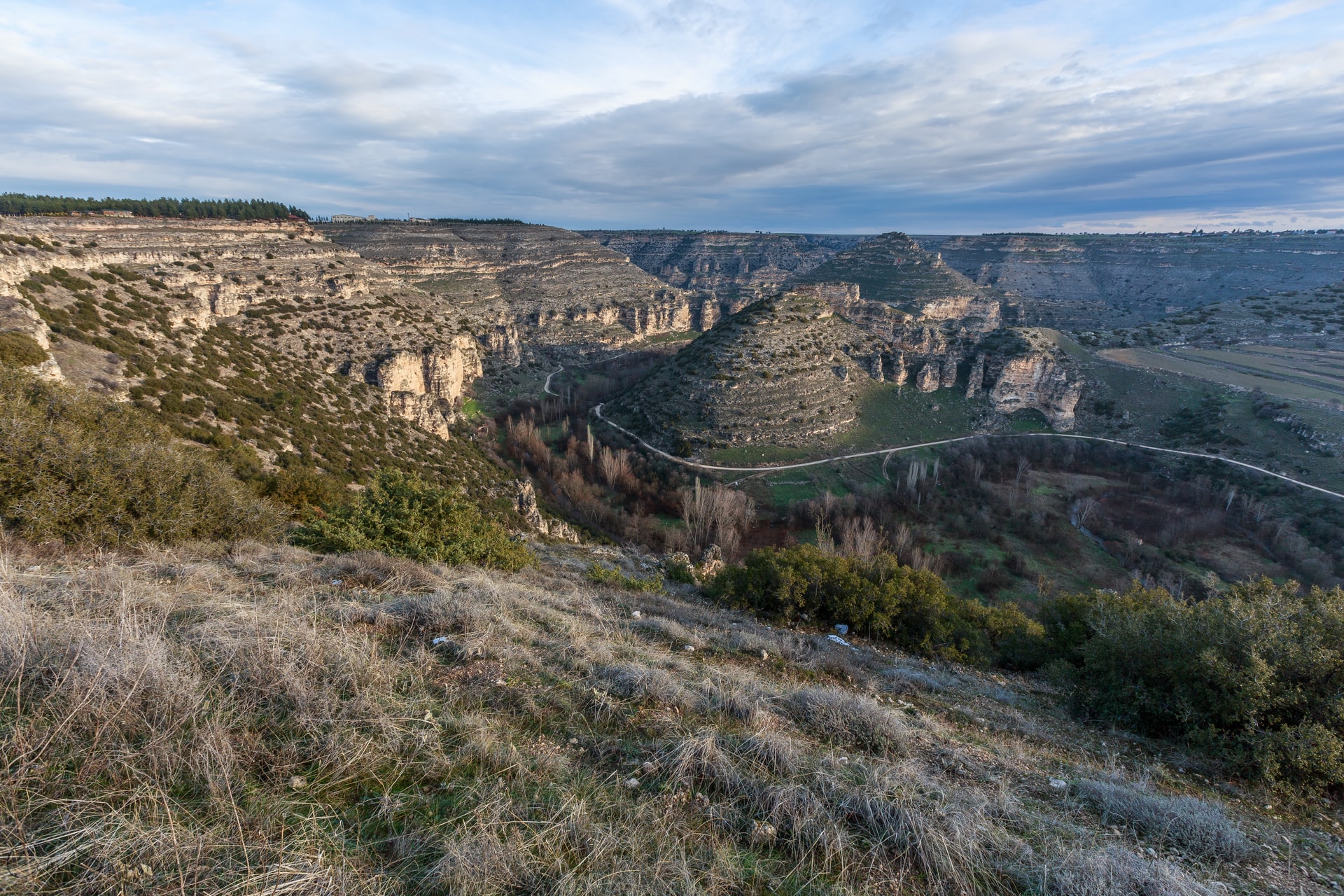 Did you say adrenaline?: Zipline in Tazı Canyon
Founded by 'Extreme Works' for an experience where your sense of excitement will skyrocket, Tazı Canyon Zipline is the highest in the world with 410 meters consisting of 3 lines and the longest in Europe at 1960 meters. If you can catch your eye and dare to have an unforgettable experience where your feet are swept off the ground, the Tazı Canyon Zipline experience is waiting for you.
About Valley of Bilgelik and Köprülü Canyon National Park
The Köprülü Canyon, which was defined as a national park in 1973, takes its name from the Oluklu Bridge on Köprüçay, which was built during the Roman period. Tazı Canyon, on the other hand, gained notoriety after an advertisement by a Telecom company on television and managed to be remembered in 2017. The altitude of the canyon is about 400 – 500 meters, and the stream at the bottom of the cliff is around 200 meters. . The valley, which is one of the longest canyons of our country, is one of the important natural protected areas of our country in terms of its approximately 14 kilometers long, 100 meters height, rare geomorphological (valley and hillside) structure, endemic species, magnificent water resources, geographical structure. In addition, there are vast Mediterranean forests, maqius and Turkish pine areas on the national park. 
Points to See Around Natural Beauty The Valley of Bilgelik and Manavgat district
Antalya is famous not only for its azure sea, shimmering sun and unique historical buildings, but also for its impressive canyons and valleys that welcome many nature enthusiasts. There are also sights around the Valley of Bilgelik, part of the Köprülü Canyon National Park. While we are in the valley, Selge Ancient City, Historical Oluklu Bridge, Köprüçay and Köprülü Canyon are among the beauties that cannot be returned without a trip.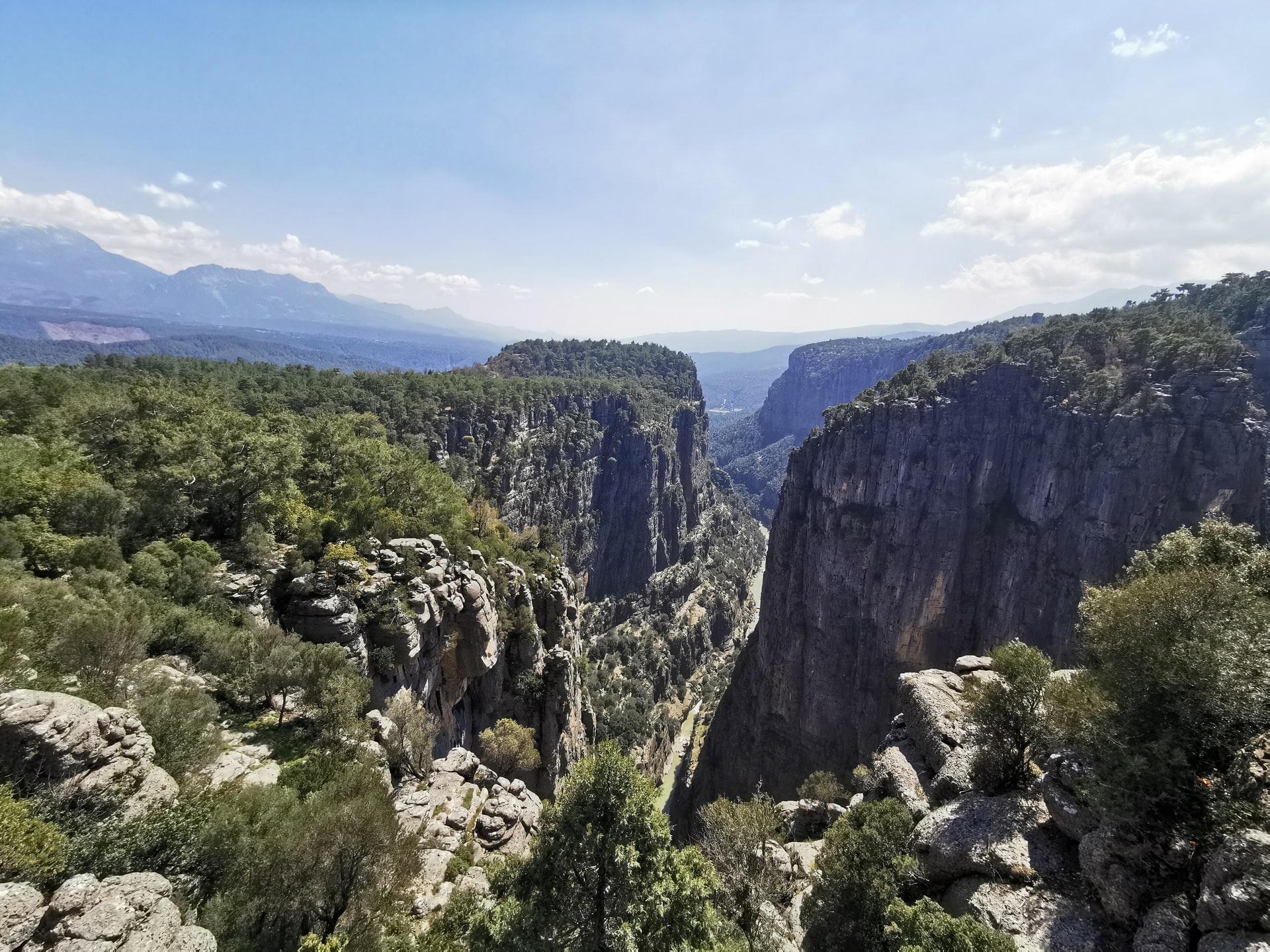 Special Delicacies to Taste in the Region
While we are in The Manavgat district of Antalya, it is worth noting the pleasant tastes such as fish bagels, sea bass collapses, shrimps, famous pancakes, delicious pot kebab, medicinal Arapaşı Soup, zucchini flower stuffing, local sour tarhana, Cretan Meatballs, Antalya-style curd fritters. In addition, since you will not be able to find food easily near the canyon area, it is worth necessarily bringing alternatives where you can have a picnic or have a snack with you.
Last Word for Those Who Want to Take a Photo in the Valley of Bilgelik
First of all, let's end by stating that the Valley of Bilgelik in the region is quite dangerous due to the cliffs next to its fascinating view. Especially for travelers who want to take pictures at the end of the cliffs and couples who want to keep it as a wedding memory, it is worth noting that these 400-meter-high cliffs may sound extremely attractive. In addition, in 2019, It is also worth remembering that the Ministry of Agriculture and Forestry, Nature Conservation and National Parks  the 6. Antalya Branch Office of the Regional Directorate put up a sign saying "Approaching the cliff in Greyhound Canyon, climbing rock blocks, lighting fires and setting tents, is dangerous and forbidden".
A Clean Environment Is Always Our Duty
With its lush appearance, turquoise waters, immaculate air, plant, animal or all kinds of creatures, The Valley of Bilgelik, or Tazı Canyon, is waiting for nature enthusiasts. A landscape you will admire when you see it, dangerous routes that do not search for movies, Tazı Canyon with its natural beauty is one of the important values that our country must protect. As visitors, it should be etched in our minds as separate tasks to protect it, to leave it clean on the way back to our homes and to avoid dangers.