Culture & Travel
9 May 2023
Güncelleme Tarihi: 15 May 2023
Did you know that the first Mother's Day in Turkey was celebrated in 1955 and Nene Hatun was named mother of the year?
Since then, we celebrate Mother's Day every second Sunday of May, the herald of spring, and we embrace with love our mothers who have given us the best of gifts by bringing them to this life. Although the days, forms and traditions of each country and every culture are different, the only thing that does not change is our deep love for our mother.
In today's world, it is now possible to see various "discounts" and "campaigns" everywhere on this special day, which is highlighted within the framework of production-consumption relations. But come do something different this Mother's Day and take a one-on-one holiday with her to add to the good moments you've had. Before we move on to our travel plan proposals that will make this day very special, we greet all the mothers of the world with love.
1. For Mothers Who Take Care of Their Health: Sapanca-Maşukiye 
A cool air, natural and healing thermal waters. Sapanca, which is especially preferred by families recently, is ideal for having a health-filled weekend alone with your mother. After recovering in thermal waters and free from the fatigue of the city in nature, you can go on a bicycle tour, take a glass terrace trip overlooking Sapanca Lake or give your mother a nice massage session.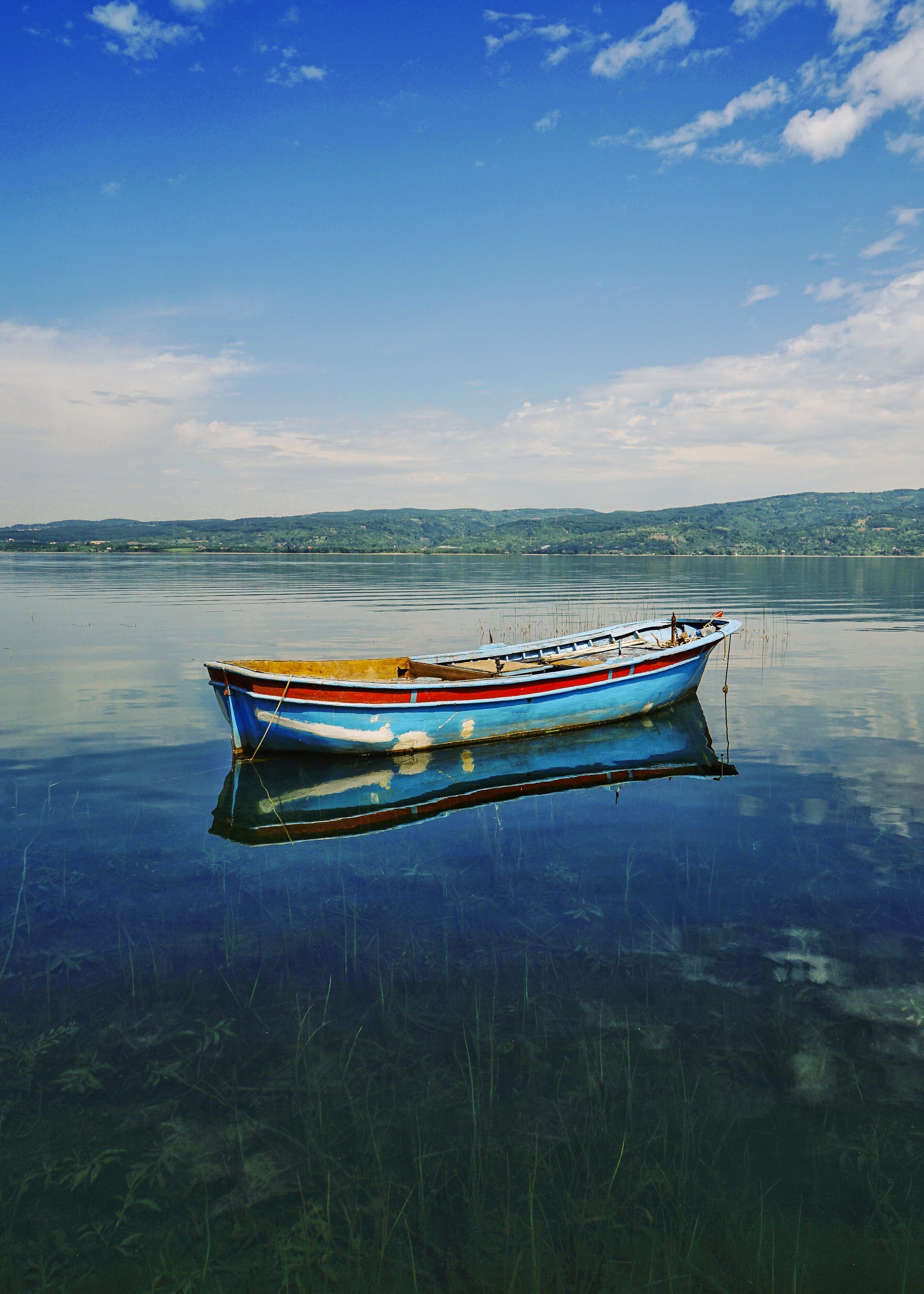 But would such a special day be completed without sitting at a full-filled table? Of course you can't. First of all, we recommend starting the day with a varied spreading village breakfast such as mıhlama, pastry, honey cream. When your stomach begins to scrape while you are walking in the fresh air, the pancakes lined up in Maşukiye will be perfect for this. Evening options are again plentiful; local meatball, fresh trout in eathenware pot, Sapanca's famous Circassian chicken, sooty cheese, Black Sea pita with meat and mushrooms, kidney beans and kale paste, and cornbread with sweets, flavors that will make your dinner festive.
We recommend choosing bungalows for your stay if you want to spend another day here. Don't forget to add Sapanca's bazaar to the next day's itinerary. Copper and woodworking products, weaving samples and handcrafted shoes will be among the souvenirs your mother will enjoy examining.
2. For Stomach-Loving Mothers: Antep Gourmet Tour
If you want to have leading meals on your trip with your mother, we can't think of a better option than Antep, the gastronomy capital of Turkey. When Antep greets you with its world-famous legendary cuisine with its variety of kebab fragrances, you will already know that you are in the right place. Then let's start by talking about  meats. Küşleme, known as lamb tenderloin, ali nazik, the harvest of kebabs, flaked meat and bagel kebab, lahmacun from the biggest,rice meatballs , beyran... Besides, Firik rice, chickpea burritos, dolma with olive oil, yuvalama...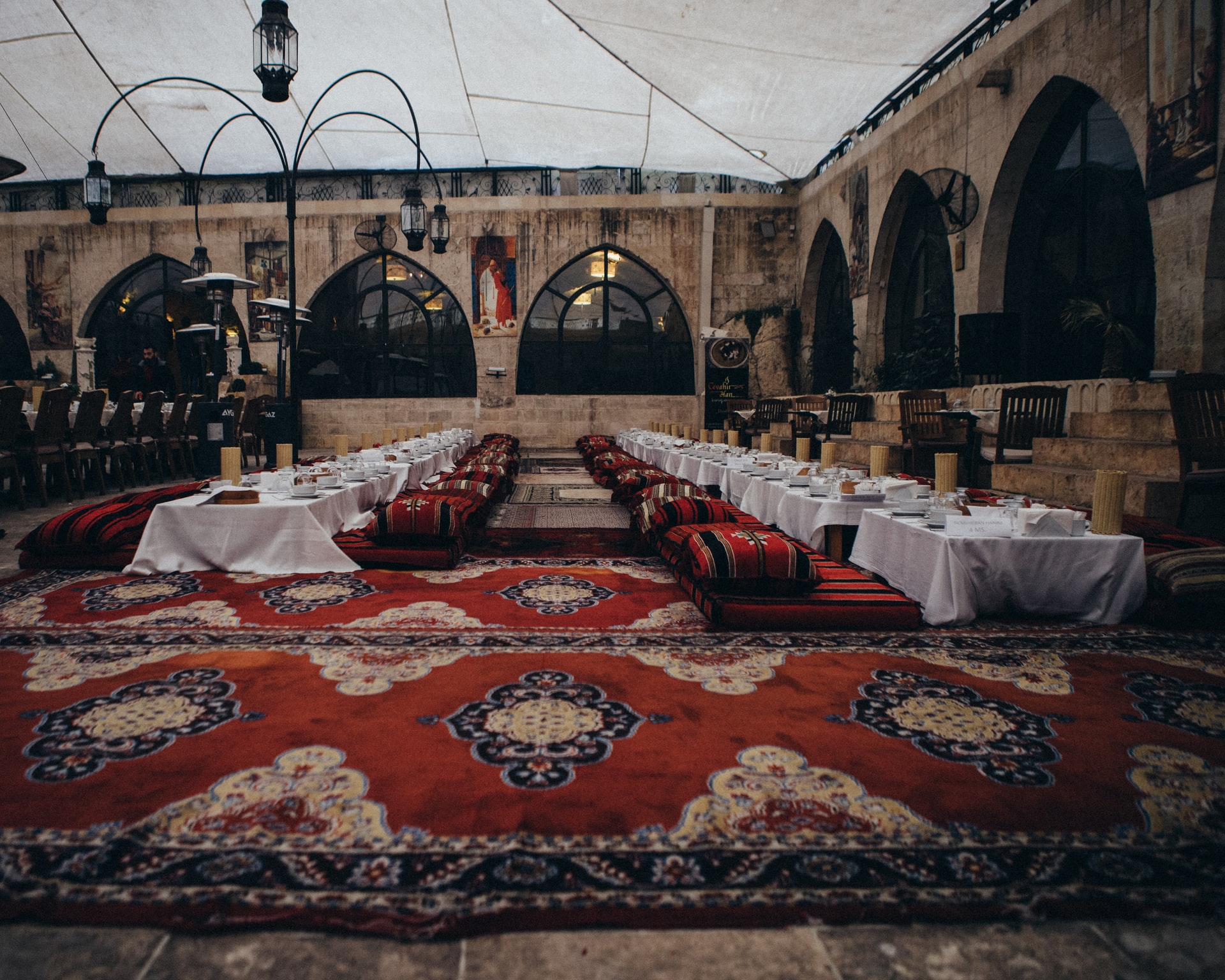 It really makes us hungry just by talking about it, but what's the point of stopping when it comes to Antep? We haven't even😊 mentioned those busy baklavas yet.
In Antep, where there are close to 500 types of food along with desserts and kebabs, it is guaranteed to be saturated with food or dessert. But be you, do not complete your Antep tour without tasting the katmer and baklava.
In the meantime, if you're going to have a chance to eat, let's add a few places to visit. it's a fascinating city with its culture as well as pistachio food. Antep Coppersmiths Bazaar, Almacı Bazaar, Zincirli Bedesten, Historical Naib Bath and of course Zeugma Mosaic Museum are just some of the places you will enjoy visiting with your mother.
3. For Mothers Who Are Passionate About Every Shading of Green: Artvin
Did you say highland air and the Black Sea? There's a place next where you can get enough of the green and delight your mother. This time we are in Artvin and exquisite highlands, one of the most beautiful in the Black Sea Region. Artvin, with its paradise-like attractions and local delicacies to be tasted, is waiting to be discovered on Mother's Day.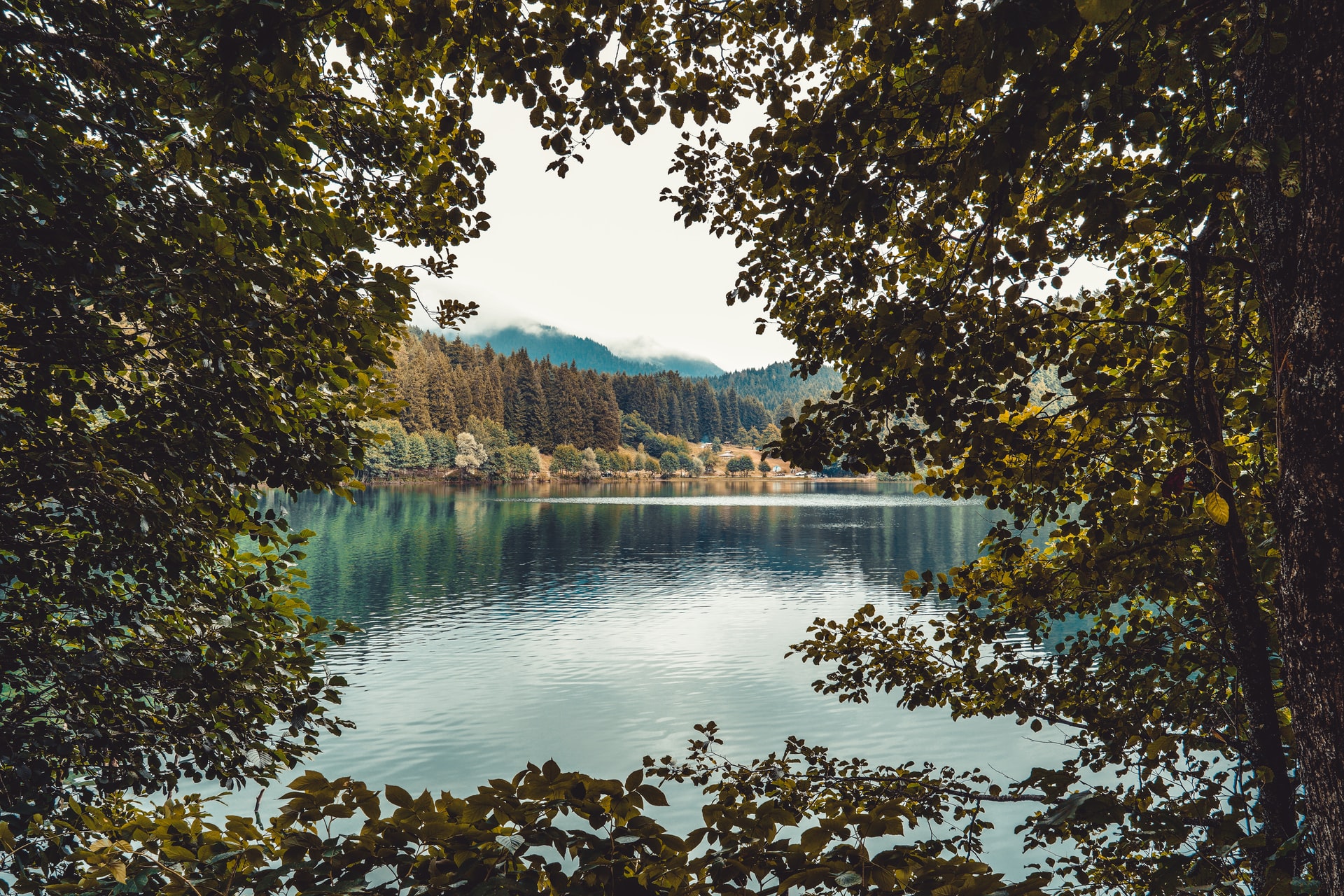 The adventure, which started from Borçka Karagöl and extended to the Bilbilan Highlands, continues in Artvin. Ski lovers are frequented by Atabarı Ski Center and Mersivan Plateau, Caucasus Plateau where bullfights are held, Hatila Valley National Park where a wide variety of plants are housed and the Glass Terrace located here, White water Plateau, which is ideal for trekking, Camili Gorgit Nature Reserve, where greenery prevails, Hopa Cultural House, a registered mansion, Hell Creek Canyon resembling film sets,  Macahel, which is described as a wonder of the world and consists of 6 villages, is one of the important historical buildings of Artvin Castle, which is the pearl of the Black Sea. 
4. For Young Spirited Mothers: Alaçatı
If the heart of Izmir is Çeşme, the pulse of fun in Çeşme beats in Alaçatı. With its cobbled streets, stone houses, bougainvilleas, it will delight you with its exotic atmosphere that will make you feel like you are wandering in a completely different land, and its blue waters will fascinate all family members. May is the month when the sea season for İzmir residents is also slowly starting to open, so if the temperature is right, we strongly recommend that you start your Alaçatı holiday on one of its magnificent beaches.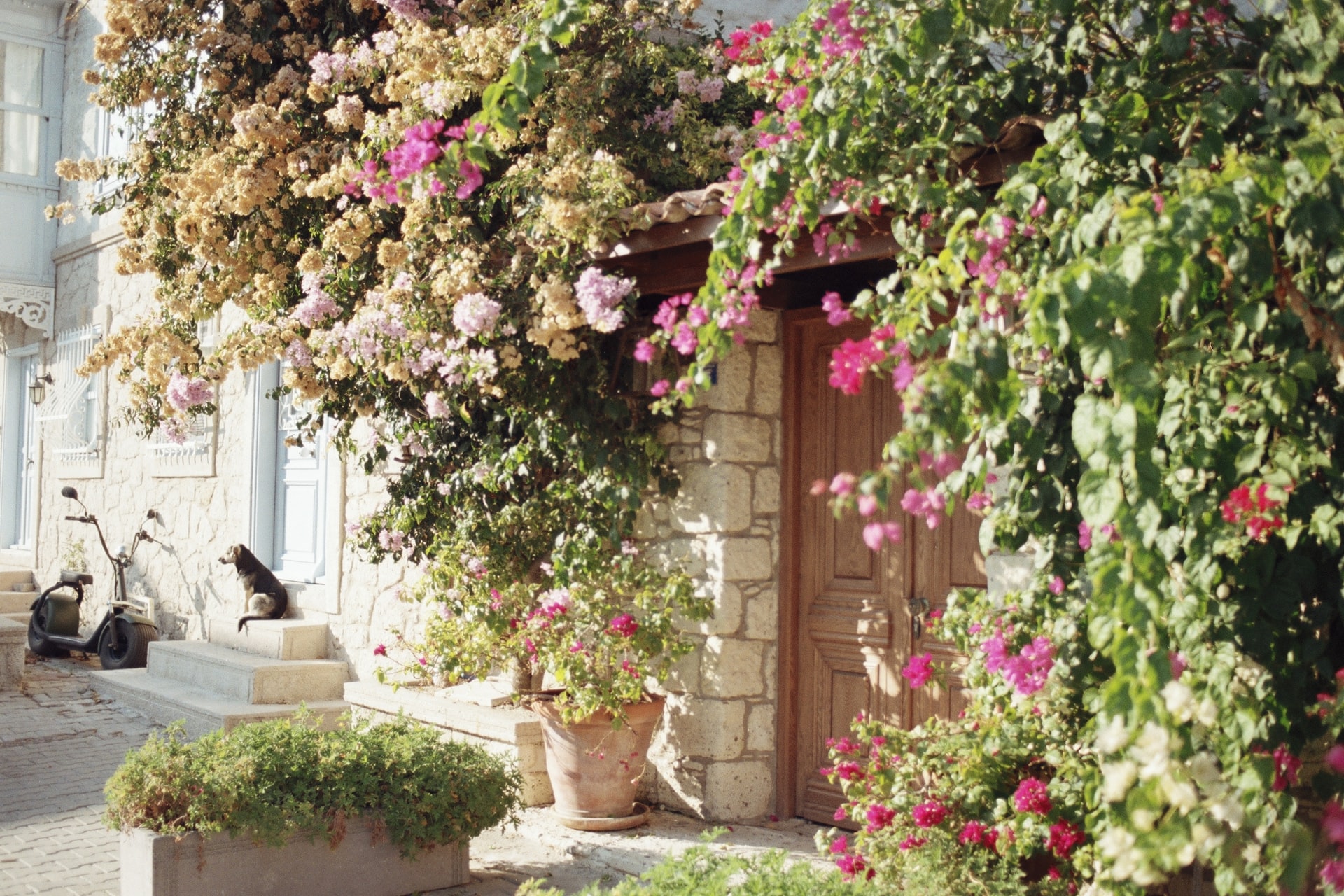 In the evening, after a fish feast at one of the beachfront restaurants, make sure you end up to taste  famous mastic flavoured ice cream. And then go to  the night bazaar; From various kinds of jewelry to handmade bags and freighter dresses, you will probably lose yourself not only in the night bazaar, but also your mother. Well, after all the sightseeing and shopping, not without stopping by Çeşme's nightlife, can you?
5. For Mothers Who Love to Explore: Cappadocia
When I say Cappadocia, it come to our minds a lot of things. From balloons flying in the sky to authentic cave-type Cappadocia houses on the valley slopes, different alternatives are waiting for you at this special point. Especially underground cities are one of the most must-see places in this mystical city. Don't waste much time in Cappadocia to see different places like Lovers Valley, Ihlara Valley, Devrent Valley, Göreme National Park and Göreme Open Air Museum. Fairy Chimneys (Hoodoo), which consist of sedimentary and volcanic rock formations, cappadocia, which has become world famous and welcomes thousands of local and foreign tourists every year, are rare special points to choose from for Mother's Day.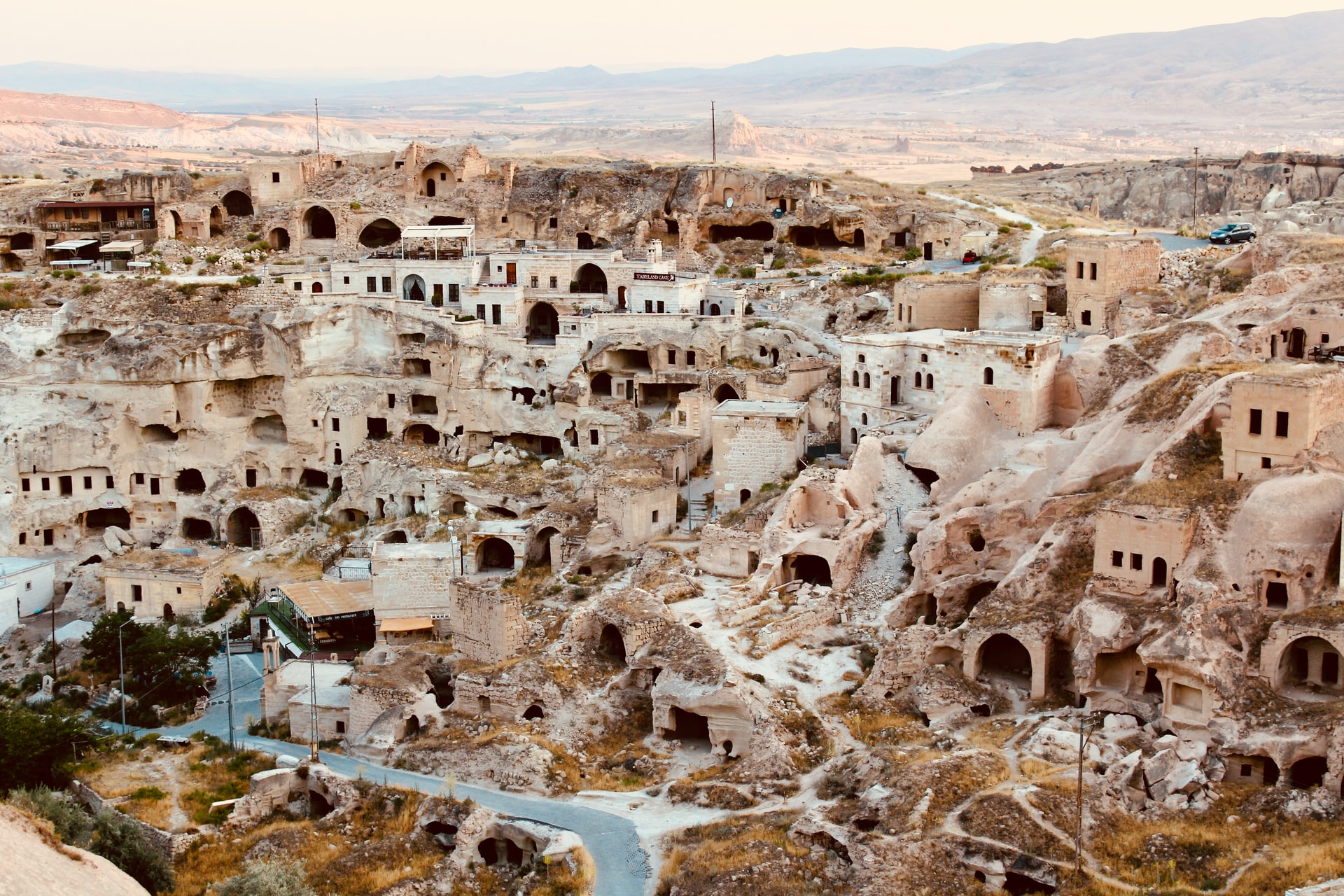 Balloon Tours, which are special to this region, are one of the most beautiful activities that can be done as a family. In addition, while we are in Cappadocia, we should not neglect the central Anatolian cuisine. Tastes such as pottery kebab, pottery beans, wines produced and stored in underground cellars specific to the region, lamb tandoori, pancakes, ravioli, water fritters, chickpea stung, flour halvah, rice pudding are definitely delicacies that should be tasted.