Culture & Travel
11 August 2022

The Istanbul-Sofia Express, which is the way from our country to Europe in railway transportation, is seen as one of the favorite services with its convenience and practical transportation. Especially for travelers who do not rush their journey, who want to see new places by traveling and living calmly, Istanbul-Sofia Express is an ideal transportation method. Let's take a look at the details together.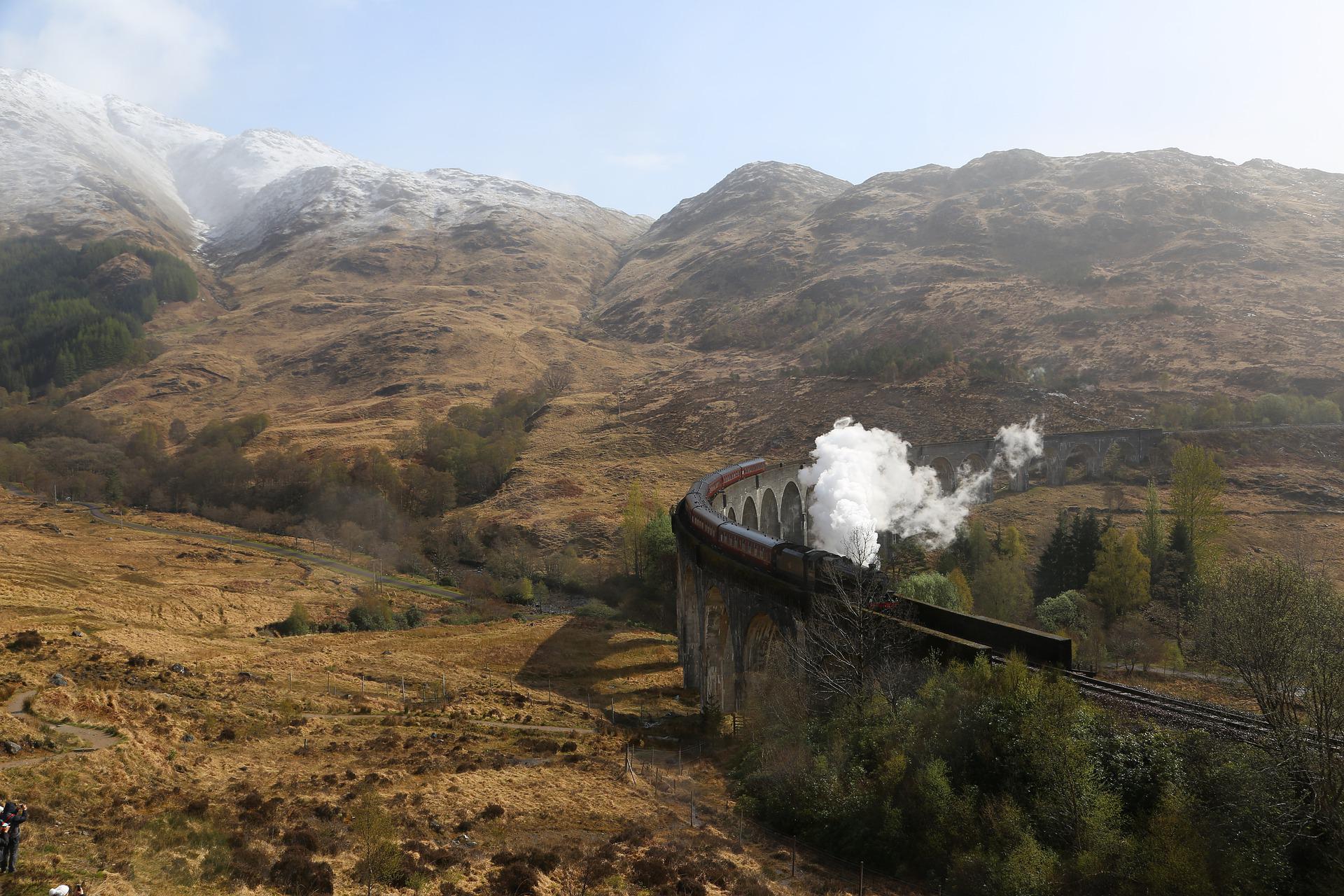 İstanbul-Sofia Express Routes
The state railways organization serving in our country provides services to its passengers both throughout our country and internationally. The flights, which start from Istanbul-Halkalı with the Istanbul Sofia Express, take place as a half-day trip to Sofia, the capital of Bulgaria. The points passed on this line are as follows: Halkalı, Çerkezköy, Alpullu, Edirne, Kapıkule, Svilengrad, Dimitrovgrad, Plovdiv, Pazarcık and Sofia. For this route, the train departs from Istanbul at around 21.40 and arrives in Sofia at around 09.35 in the morning. On the contrary, for the return trip, the flight starts at 18.30 from Sofia and ends in Istanbul at 05.35 in the first hours of the morning.
Prices and Sales Points
Istanbul Sofia Express, known as a gateway to abroad, can make its guests happy with a very reasonable budget, considering the plane costs and the fuel prices that burn pockets if you try to travel by car. Between Istanbul and Sofia, it is 31.86 EUR for the 1st Position and 21.12 EUR for the 2nd Position. Supplementary fees for a couchette wagon are as follows: It is 10 EUR per night for a single person for a four-person couched wagon, and 9.60 EUR per night for a 6-person couched wagon.
Istanbul-Sofia Express sleeper and supplement fees:
Between Halkalı and Sofia Double (2/2) 15.00 EUR, (Double (2/2): One person per double bed, (valid with 2nd class ticket)
From Halkalı to Sofia Single (1/1) 35.00 EUR, Single (1/1): 1 person in 1 bed, (valid with 1st class ticket)
Let's say that the prices are taken from the official page of TCDD.
International Sales Points: Istanbul (Halkalı), Eskisehir, Ankara, Kayseri, Izmir, Denizli, Sivas, Elazig, Malatya, Mus, Tatvan, Van, Adana, Konya, Mersin, Gaziantep, Afyon, Alpullu, Cerkezkoy, Edirne, Istanbul (Sirkeci), Kapikule. For more detailed information, you can visit the TCCD website.
Advantages of Istanbul-Sofia Express and International Trains
Train journeys, which are ideal for students, business people who do not have time, or travelers who want to see a new place, are especially budget-friendly alternatives. International train travel is one of the most popular travel methods for travelers who both want to see new places and meet new people and understand their cultures. Train journeys mean a journey through nature. International train journeys are perfect for witnessing the beauties of Europe.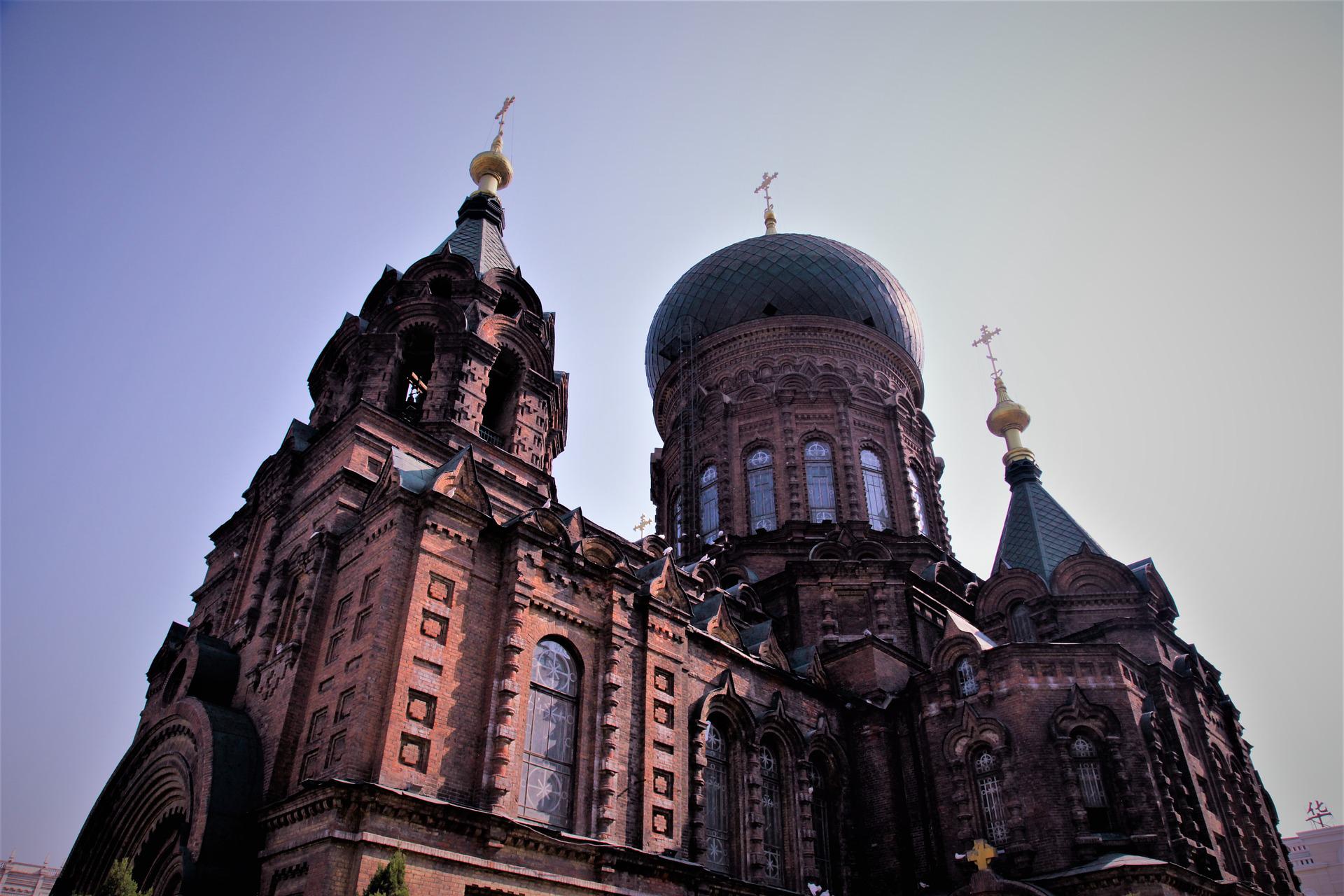 Must-See Places in Sofia
The historical Alexander Nevski Cathedral, which is the symbol of Sofia, the National Palace of Culture with its magnificent fountains and parks, the peaceful Boyana Waterfall, the Dragalevski Monastery located on the green foothills of Vitosha Mountain are just some of the places to see in Sofia. While you're in Sofia, without seeing the red brick ST George Rotunda, the oldest building in the heart of modern Sofia, without taking a walk on Vitosha Boulevard, known for its modern boutiques and fashion shops, without watching a play at the Ivan Vazov Theatre, you can visit the bronze colored Never go back without taking a photo at the famous Lion Bridge adorned with lions, visiting The Red Flat museum, which sheds light on the city's past, and having a picnic at Lake Pancharevo with its magnificent nature. Walking is the best way to explore the city. You can travel with the Istanbul – Sofia Express and start discovering Sofia step by step.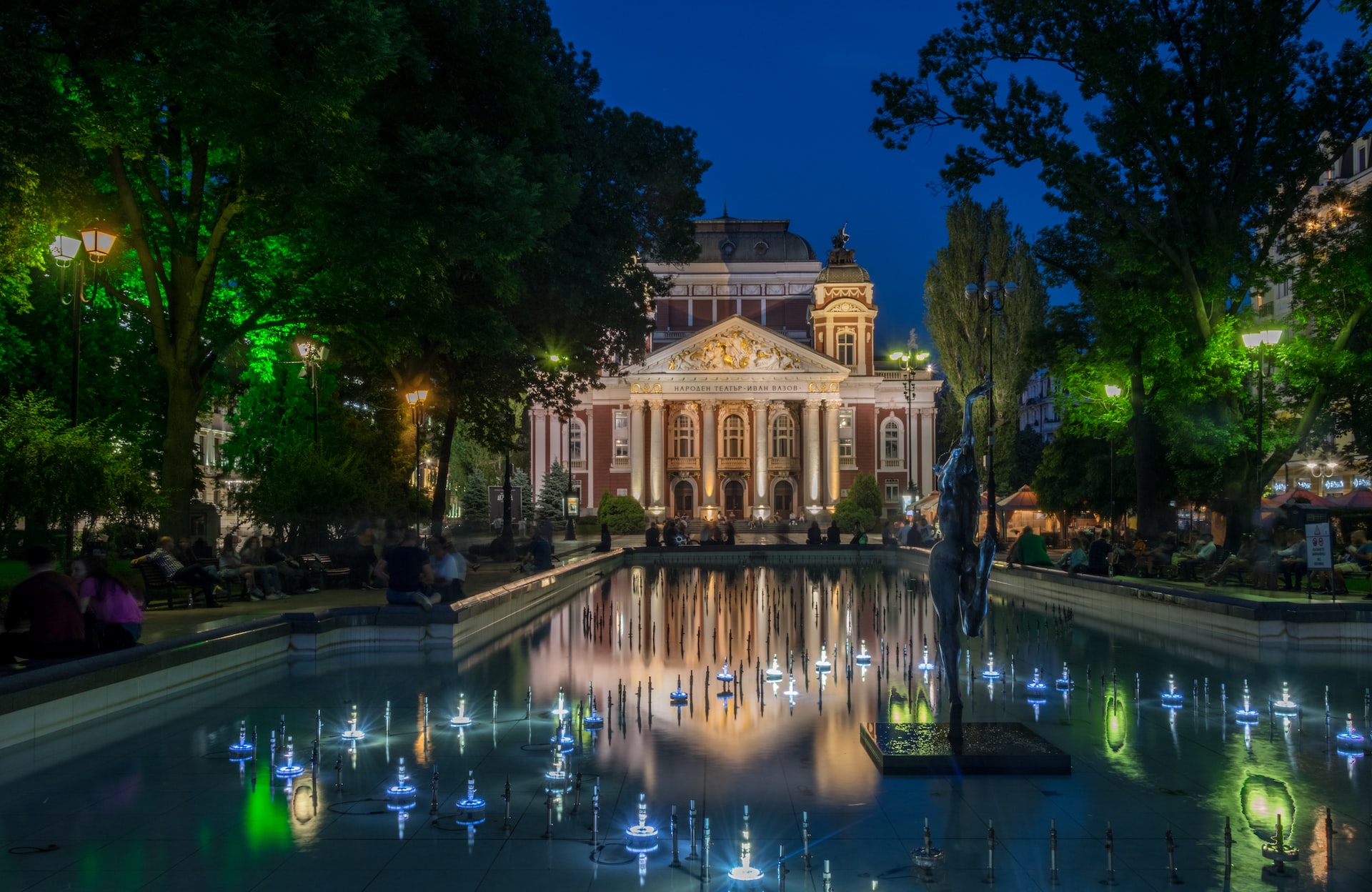 Delicious Tastes in Sofia
It is a known fact that Bulgaria, the apple of the eye of the Balkans, has its own unique dishes. Here's a look at the local delicacies you can eat in Sofia8. Bulgarian Kebab served with roasted meat and meatballs, Tiknevik, the new name of pumpkin pie, Pritnisa similar to zucchini, Rice Salad made with boiled rice, Pleven Chicken served with barley vermicelli, Shopska Salad made with Bulgarian cheese Sirene, Tarator appetizer made with yogurt, dill and walnuts, our Shkembe soup reminiscent of tripe soup, Mousakka prepared with potatoes, minced meat and yoghurt is definitely one of the delicacies that should not be returned without tasting in Bulgaria.
The Best Gifts You Can Buy From Sofia For Your Loved Ones
Figurines reminding the city, handmade toys, rugs woven with Ottoman motifs, Sofia's traditional clothes or dolls decorated with these clothes, Stomna, the earthen jug created by pottery masters, Kukeri Masks, which are believed to abduct the evil spirits left over from winter, are among the most beautiful gifts that can be received. In addition, Vitosha Boulevard, the first fashion address that comes to mind when talking about shopping in Sofia, should never be missed. While you're gone, never leave without visiting the beautiful shops.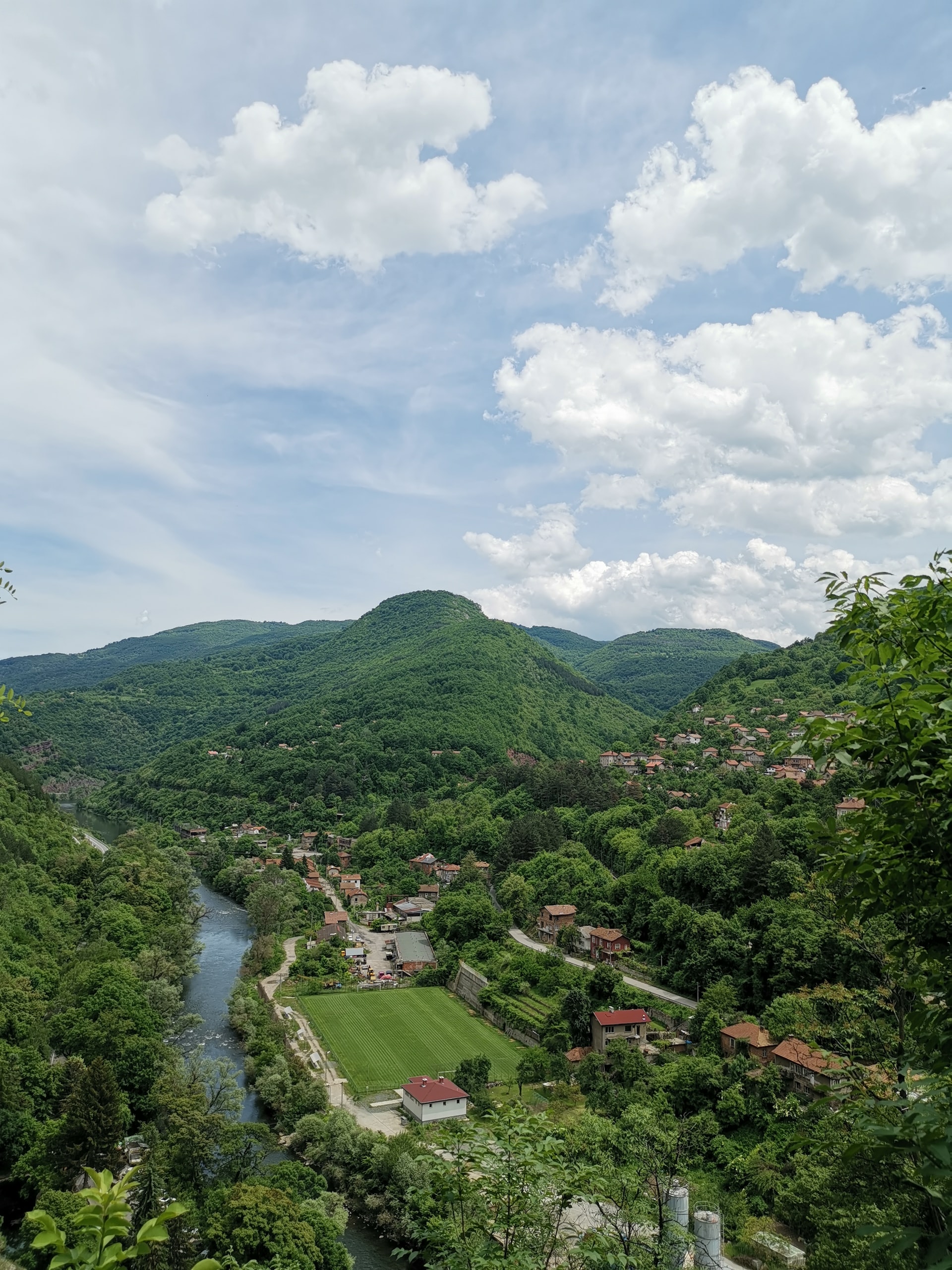 Festivals
There are many festivals that make this beautiful city even more beautiful. In the event that your Istanbul-Sofia Express ticket dates coincide with these beautiful festival dates, here are the festivals you won't miss going to. The Sofia International Music Festival, which is the popular event of cinema and takes place in the second week of March and takes place until the end of the month, the International Folklore Festival where you will get your fill of folk dances in the second and third weeks of June, Sofia Jazz Festival, the other name of entertainment, held in the first week of September waiting. If possible, try to bring your Istanbul-Sofia Express trips to these dates and experience the fun.
General Information About Sofia
In order to enter Bulgaria, which is a European Union country, our citizens normally need to obtain a Schengen visa from our country. Bulgarian Lev is used as the currency in the country. If you happen to go for a run to its close neighbors, let's mention that there are Serbia and North Macedonia in the west, Romania in the north, the Black Sea regions in the east. Sofia, the capital of Bulgaria, is a gem ready to be discovered, how about exploring it?