Culture & Travel
22 April 2023

Imagine a vacation where you can see beautiful countries and taste delicious cuisines on giant ships across the oceans. It is a vacation alternative where your accommodation is fixed, and you have the chance to see many places without the hassle of packing. You can taste delicious meals accompanied by magnificent views and enjoy the pleasure of floating hotels.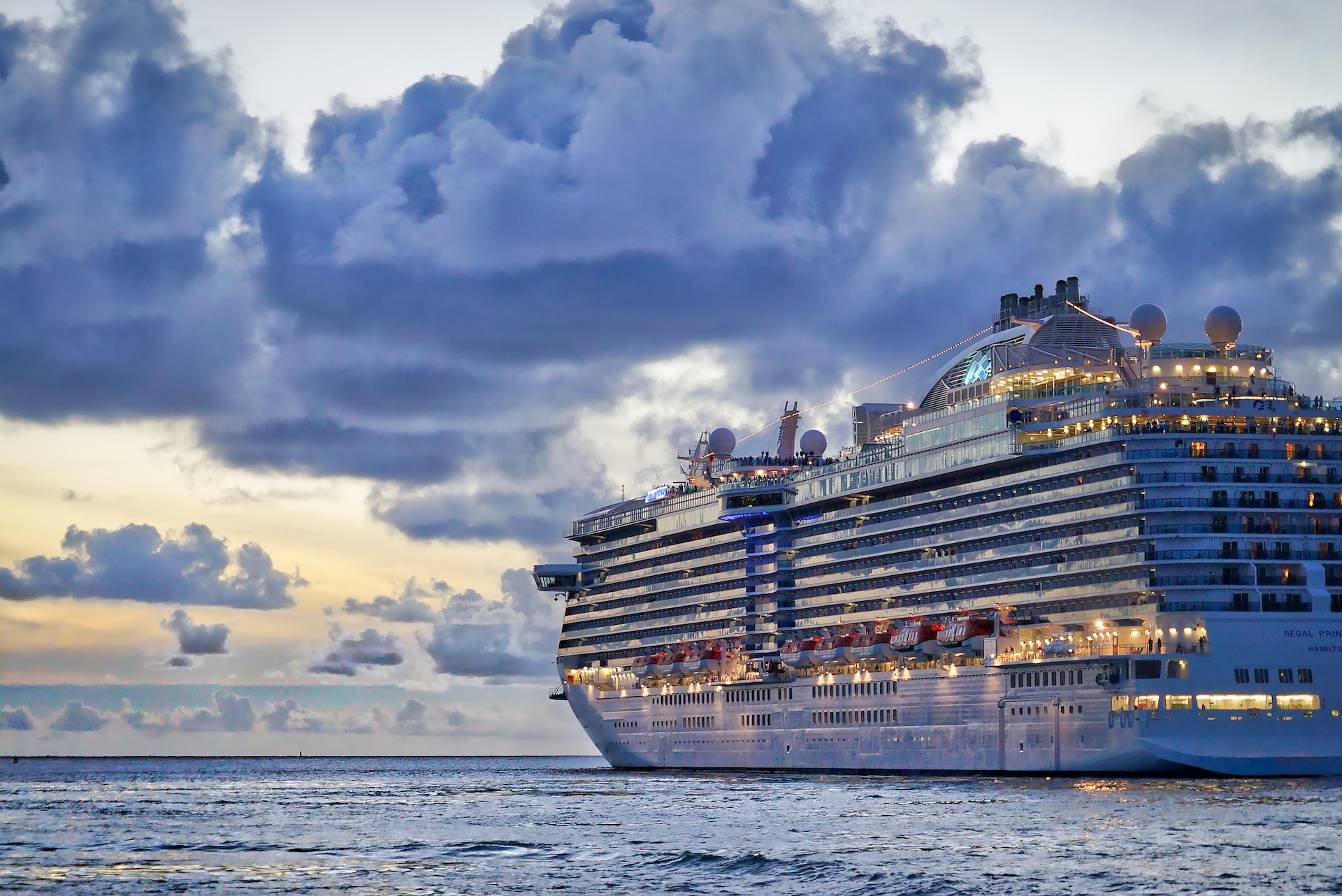 Spectrum Of The Seas / Royal Caribbean Cruises
Built in 2019, Spectrum of the Seas is a fun cruise ship belonging to Royal Caribbean Cruises with a capacity of approximately 5,499 people. This gigantic ship, which allows you to spend every moment with unlimited entertainment, is like a giant floating hotel that breaks the rules of cruise ship tours. Known as the "Dazzling Beauty of the Seas," this ship is Asia's largest and first ship in the Ultra Class category. The Spectrum of the Seas will be the right choice for quality cruise travels with its rock grooming wall, surf simulator, body, and brain relaxing spa centers, indoor and outdoor pools, world cuisines, Jacuzzis, sports center, and observation terraces. Caribbean, Northern Europe, Alaska, Alaska, Singapore, Malaysia, and Thailand are among the ship's routes.
MSC Orchestra / MSC Cruises
MSC Orchestra, which crosses the oceans with a capacity of approximately 3,223 passengers, has baths, saunas, a jogging track, a huge theater hall, game rooms for children, an F1 simulator, shopping stores, a bowling alley, bars, five swimming pools. MSC Orchestra, where you can have a unique gastronomic tour thanks to its restaurants, where you can taste delicious Italian and Chinese inspirations and dazzling food restaurants, is a spot-on choice for travelers planning to go on a cruise. Marseille, Barcelona, and Genoa as a tour, and Hurghada, Jeddah, Aqaba (Petra), Sharm El Sheikh, Port Said (Cairo), and Safaga (Lux, Egypt) as a route you can travel with this uniquely beautiful ship.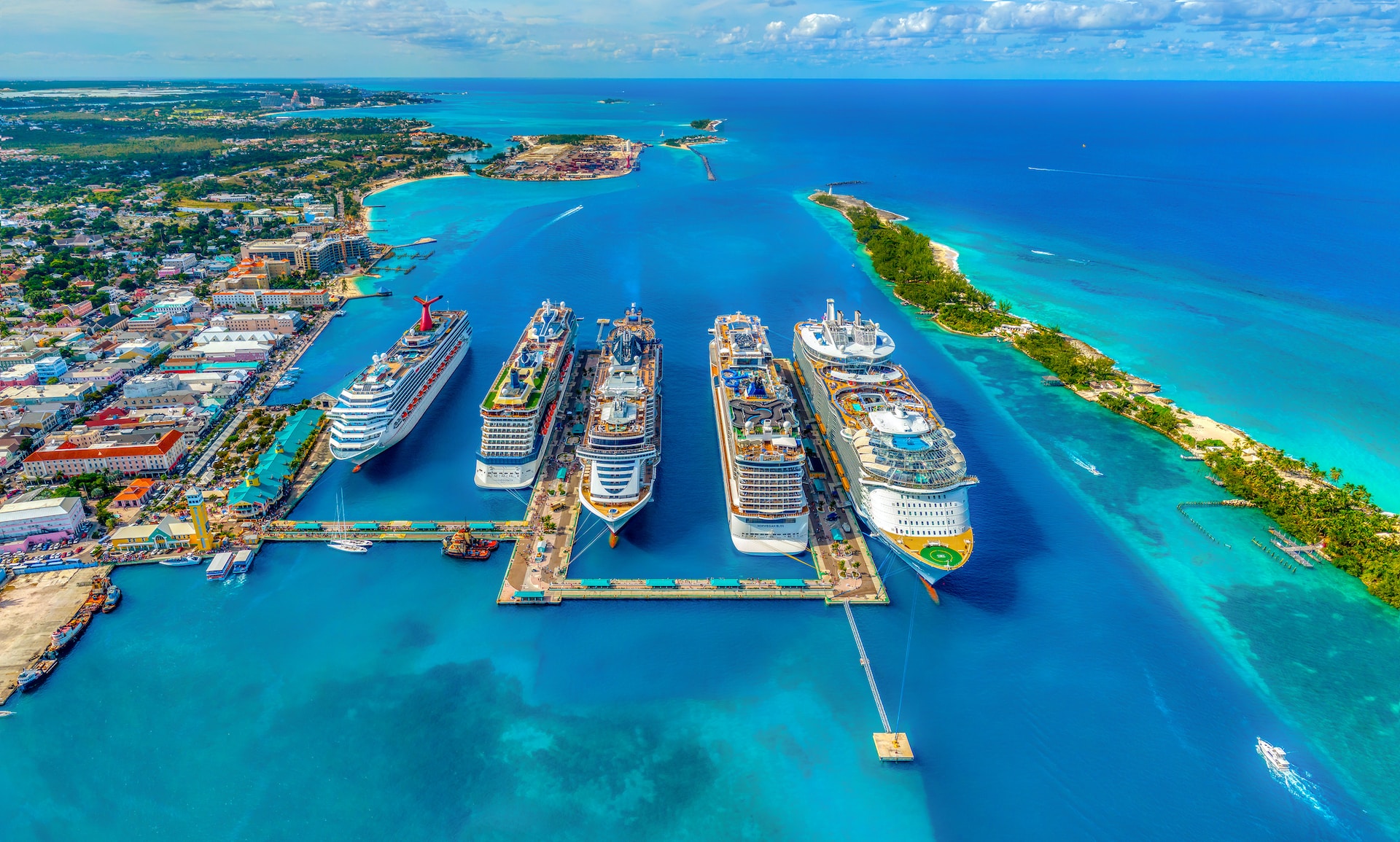 Costa Firenze / Costa Cruise
Costa Firenze is one of the most glamorous ships of the Costa Cruise company, and cruising at sea has never been so special. Costa Firenze is waiting for sea lovers with its theater hall where you can watch unique Broadway musicals, a gym where you can relax with health, both open buffet and A La Carte restaurant options, four swimming pools, loungers, water games, slides, fun adventure park, 13 restaurants, seven parks. You will be able to forget traveling on a ship and feel the comfort of a hotel in the rooms where you can find every comfort during your stay. You can experience the Denmark, Norway, France, Spain, and Portugal routes or the France, Italy, Spain, Canary Islands, and Madeira routes with Costa Firenze.
Celestyal Olympia / Celestyal

Cruises
Life on board Olympia is more than just a cruise. Relaxing with refreshing drinks in the elegant lounges, enjoying authentic cuisine, having fun in an environment where you will feel the Greek hospitality, and relaxing thanks to the friendly staff will be waiting for you on board Celestyal Olympia. The ship belonging to Celestyal Cruises, which especially uses Greek routes, is named after the region dedicated to Zeus in Ancient Greece. The tour route, where you will witness unique Greek landscapes, is usually Kuşadası, Patmos, Crete (Heraklion), Santorini, Athens, Mykonos, and Kuşadası.
Oasis of the Seas / Royal Caribbean Cruises
Oasis of the Seas, one of the largest cruise ships, offers unlimited cruise pleasure with the facilities it offers. With its giant theater, Central Park-like park, and more than 15 restaurants, bars, boutiques, and nightclubs, it offers a holiday experience. It should be noted that there is also an option to zipline right in the middle of the ocean. Never skip a vacation alternative where you can visit countries without the hassle of opening and closing suitcases. Let's not forget to mention that flights are available from Istanbul to Miami on the way there and from Miami to Istanbul on the way back. How would you like to experience the Miami, Florida, Cococay - Bahamas, Cozumel - Mexico, Roatan - Honduras, Puerto Costa Maya - Mexico, Miami, Florida route with Oasis of the Seas?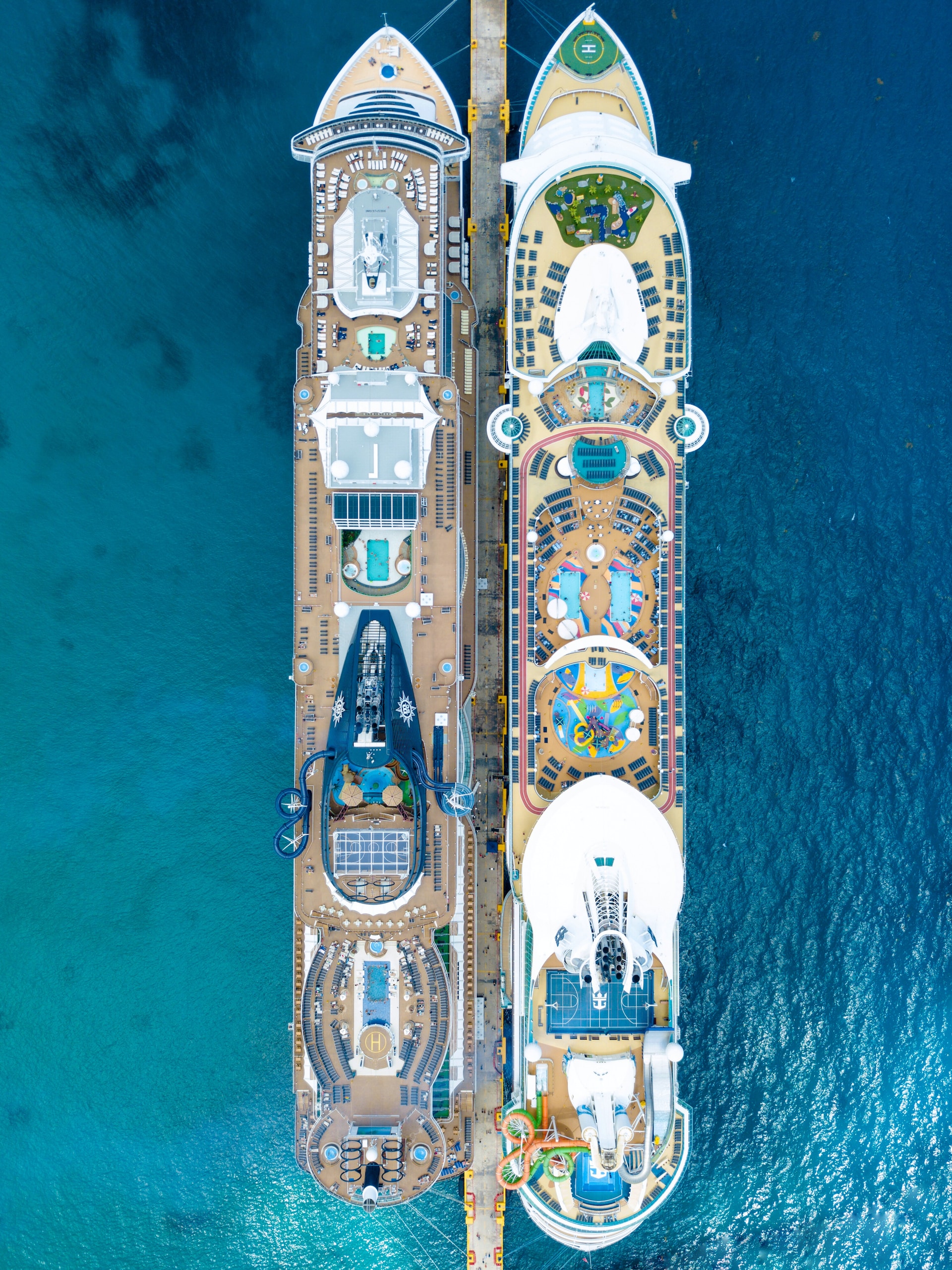 MS Crucevita / Karavan Cruises
It must be another pleasure to go on a romantic Rhine River cruise with MS Crucevita and enjoy the ship on the river. MS Crucevita is a 2018-built ship of Karavan Cruises. After departure from Istanbul to Basel Airport, the Basel Rhine River cruise and Basel tour, then a unique tour in Strasbourg, France, and a pleasant tour in Mannheim, Germany, Rüdesheim Germany, Cologne, Germany, Amsterdam, Netherlands, are among the unique routes of this tour. It is also possible to participate in extra city tours within the program for a fee.
Cruise Seyahatlerinin Yadsınamaz Avantajları
It is only possible to see a variety of world cities with a single suitcase on a cruise. In each port, you can feel a different culture and atmosphere and find yourself in unique lands. Let's not forget to mention that the agencies of the relevant cruise line also apply for visas for a fee. It is possible to watch spectacular theater performances in the ocean or seas, cool off in the pool with the sun, do affordable shopping in huge duty-free shopping malls, experience a decent and quality atmosphere in the meals provided by the captain, and travel with your loved ones in endless landscapes on cruise tours. You can book these cruises, which you have the chance to arrange well in advance, at an affordable price with early booking opportunities.