Culture & Travel
1 August 2022

Göcek is a cute neighborhood located in the gulf of Fethiye, Muğla. Discovered after the 1980s, this settlement has been frequently preferred by local and foreign holidaymakers recently. If you are dreaming of getting lost in the endless beauty of the blue this summer, you should visit Göcek bays. You will never forget these unique sights.

Getting to Göcek is quite easy. It is only 22 km away from Dalaman airport. In this way, you can quickly reach Göcek from the airport. Göcek is a wonderful settlement where green and blue meet. It gives the appearance of a boutique city with markets and stores in the city center where you can meet many of your needs. You can apply to companies for blue cruises in Göcek, you can join as a group or you can rent a private yacht. You will be amazed by the magnificent nature view of Göcek. If you want to join the diving teams, you can have scuba diving experience after a few days of training.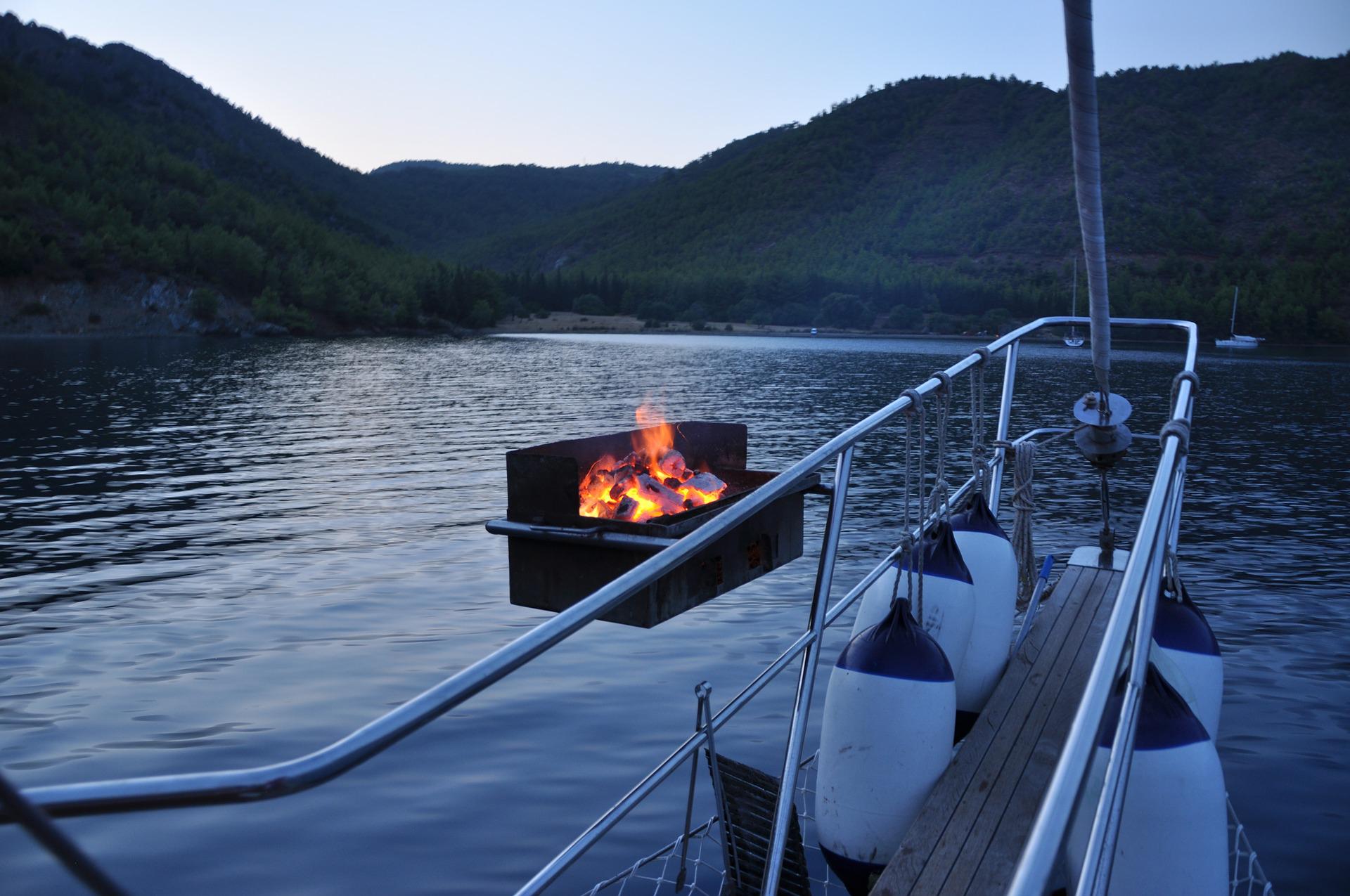 Cleopatra's Bath
Cleopatra Bath is one of the famous spots where those who want to do a blue cruise in Göcek can rent a boat or anchor their private yachts. It is believed that the water in this area, also called the Sunken Hamam, contains various minerals that are good for the skin. Legend has it that Marc Anthony had a Roman Bath built here for Cleopatra as a wedding gift and specially transported the Egyptian Sands here. You can reach this region, which is famous for its ruins, only by sea. After anchoring in the bay, you can swim in the clear blue waters and enjoy this historical region. If you have diving experience, you can dive in this region and examine the artifacts under the sea.
Tersane Island
Tersane Island, known as the Tersane Island from the times it was used as a shipyard in the Ottoman Period, offers unforgettable views to thousands of tourists every year. After anchoring on the island, you will see that it has two different ports, which are separated as summer and winter ports. The historical ruins of the winter harbor still exist. If you want to see this port from the Byzantine period, you can visit the island by gongu to the island. Tersane island is only accessible by sea. A marina was built in the east for the boats to anchor. You will admire the olive trees and the unique blue sea on this island. Entry to the Tersane Island is free and there is a business on the island where you can take a lunch break.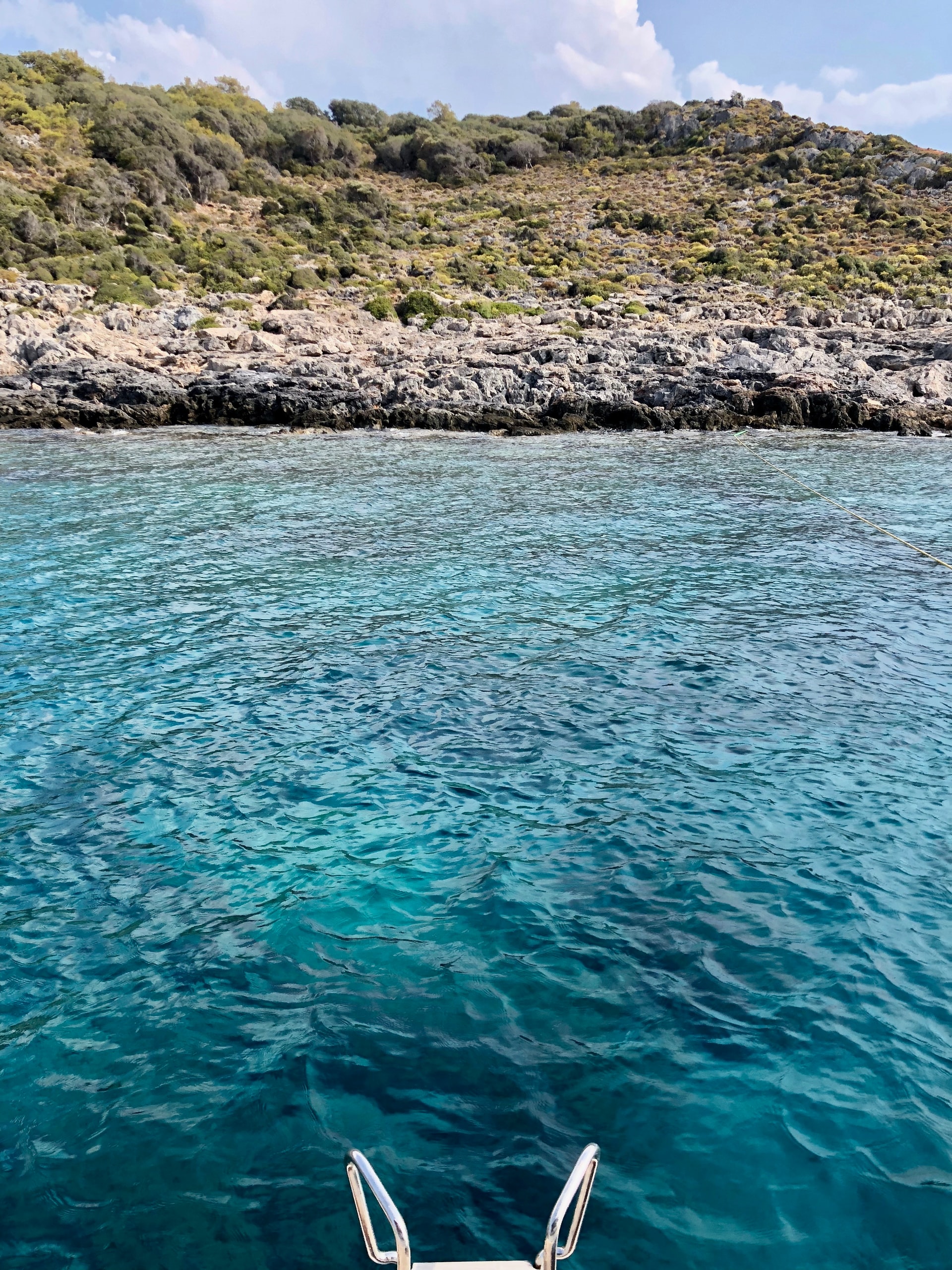 Sarsala Bay
Sarsala bay, which is a frequent destination for those who love to swim in the summer and winter, is the region with the highest sea temperature among Göcek bays when compared to other bays. With its sheltered structure, it has a water temperature where you can swim even in February. It attracts thousands of tourists every year with its calm nature and warm sea water. It is one of the most preferred bays of the blue cruises among the Göcek bays. You can feel like you are in heaven while jumping into the turquoise blue waters through the lush trees.
Kille Bay
Kille Bay, which is covered with pine trees and then has a large plain, is a little-known but wonderful nature. Also known as "Kille bükü", this bay has a very wide beach. If you wish, you can swim from your boat or you can sunbathe on the beach. You can enjoy the sea accompanied by the scent of pine trees in this region, which has plenty of pine trees. Kille has the ruins of a historical church among the dark pine trees. Visitors enjoying the sea and the scenery visit these church ruins. Kille Bay is free to enter and offers services such as showers, cabins and toilets in this camper-visited area.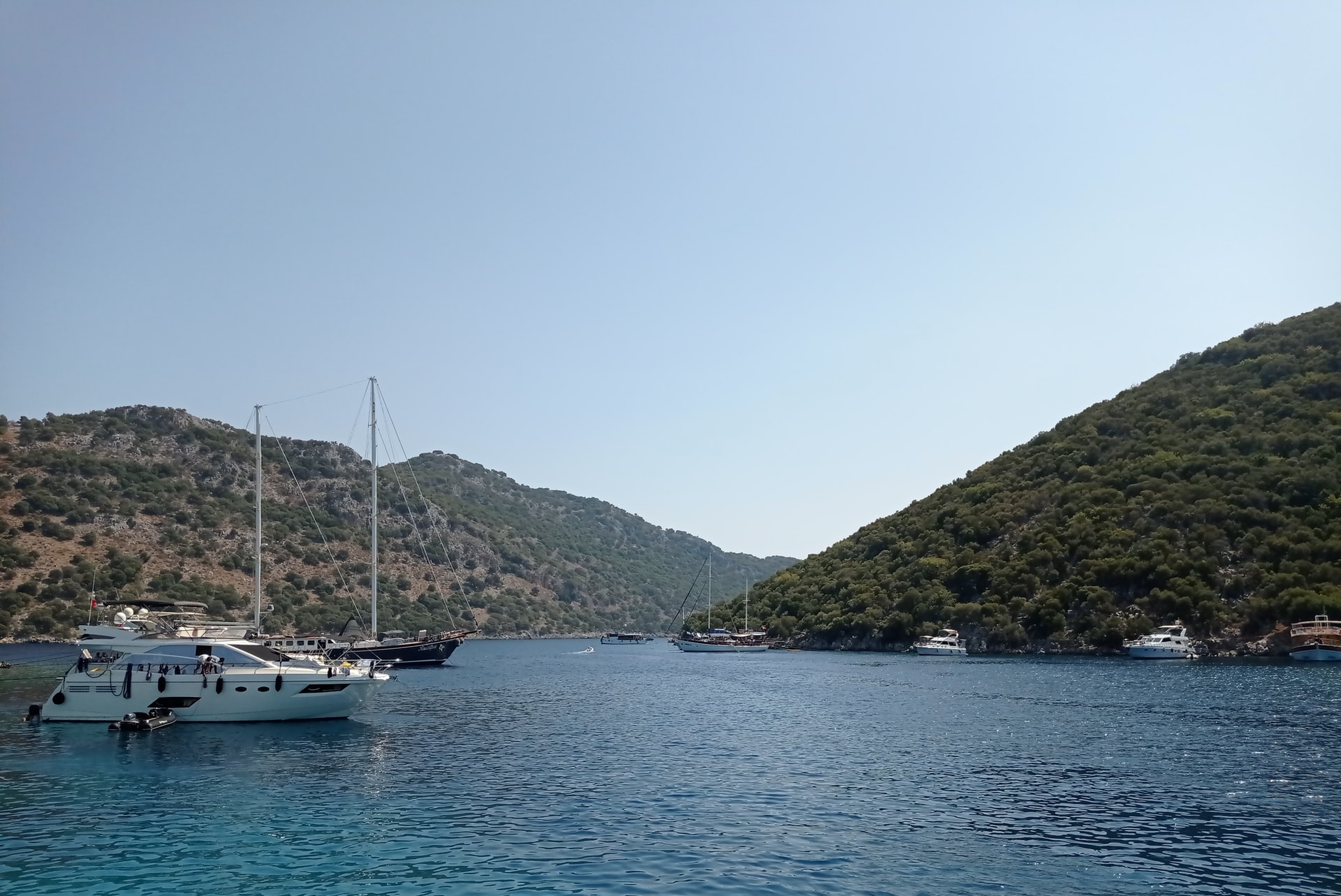 Yassıca Islands
Yassıca Islands are the most preferred islands among Göcek bays. These islands, which are 5 km from Göcek and have become the symbol of Fethiye Bay, consist of 12 archipelagos. Many services such as accommodation, food and beverage are offered to the guests on the islands. The most famous of the islands is Kaşık Island and takes its name from its geographical shape. It is a natural pool with the appearance of a spoon. These islands, which are frequented by thousands of tourists every year, have stalls and boats where various snacks and products are sold. Consisting of many large and small archipelagos, this region also contains many differences from shallow waters to deep waters. The sunset view of this island covered with olive trees can give you unforgettable moments. There is a boat water sports center on these islands. Expert divers affiliated to this center provide service for all kinds of diving in Göcek bays. Thanks to its natural beauties, thousands of tourists come to this island every year.
Sıralıbük Bay
This bay, which is one of the most admired bays of Göcek, is one of the indispensable points of blue cruise voyages. Sıralıbük Bay is one of the rare coves that can only be reached from the sea and where the fresh water source and salt water meet. The waters of this bay covered with pine trees are quite deep. It was named as Deep Bay by foreign sources. For this reason, blue cruise boats like to drop anchor and spend the night here. Entrance to Sıralıbük Bay is completely free. Surrounded by olive and pine trees, this paradise bay is famous for its clear blue waters. In the early hours of the morning, the sea, which is like a sheet without waves, will offer you a unique view. Sıralıbük bay is an ideal cove for diving. Colorful fish and various sea creatures will meet you under the water.