Tips
1 December 2021
Güncelleme Tarihi: 14 May 2022
We have gone through many different phases since the coronavirus started to spread globally. We got the good news of the normalization process when we talked about the measures that can be taken after meeting the disease and some periodical restrictions. Therefore, for people who are stuck in their homes for a long time, travel used to be a routine, but now it has become as valuable as gold, so to speak. Although traveling under these conditions is challenging in all seasons of the year, this effect increases a little more in the winter months.
So, what do we need to do for safe travel? For this, it is useful to separate the points to be considered as things to be done before and during the trip. We know that distance and hygiene are the most critical elements in this process, but we have compiled small tips for you that will make it easier for you to apply these two rules and help you spend your trip more protected.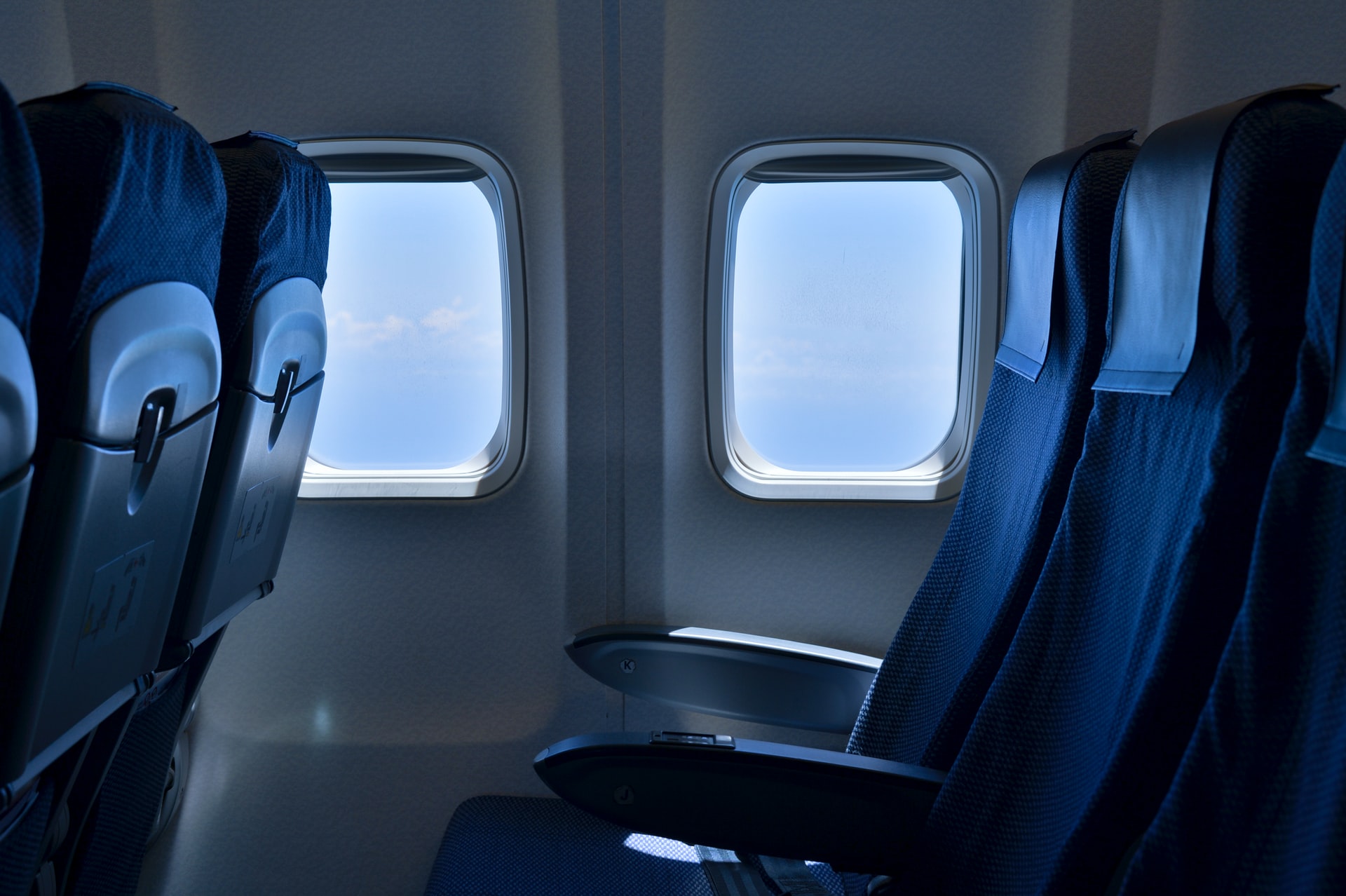 Seat Selection
Before you travel, after choosing the means of transportation you will travel with, it is time to buy a ticket. In this case, there are a few points you need to pay attention to in order to have a safe trip. Choosing the right seat is one of them… Unlike the middle areas, choosing a seat by the window will be more convenient for you to have a safe journey. We have said that distance is one of the most important points, choosing a seat by the window so that you can protect it during travel means you will travel in a more isolated area.
Correct Timetable
It is again directly related to the distance rule. The time periods you will travel are important in terms of density. If you choose the time you will travel according to the time intervals when the crowd is low; you will have a better chance of being in a calmer and more protected environment both at the pre-travel stage, such as check and baggage procedures and during the trip. In addition, whether you prefer a busy or secluded time zone, it will be beneficial for you to wait for the crowd to decrease during boarding or check-in.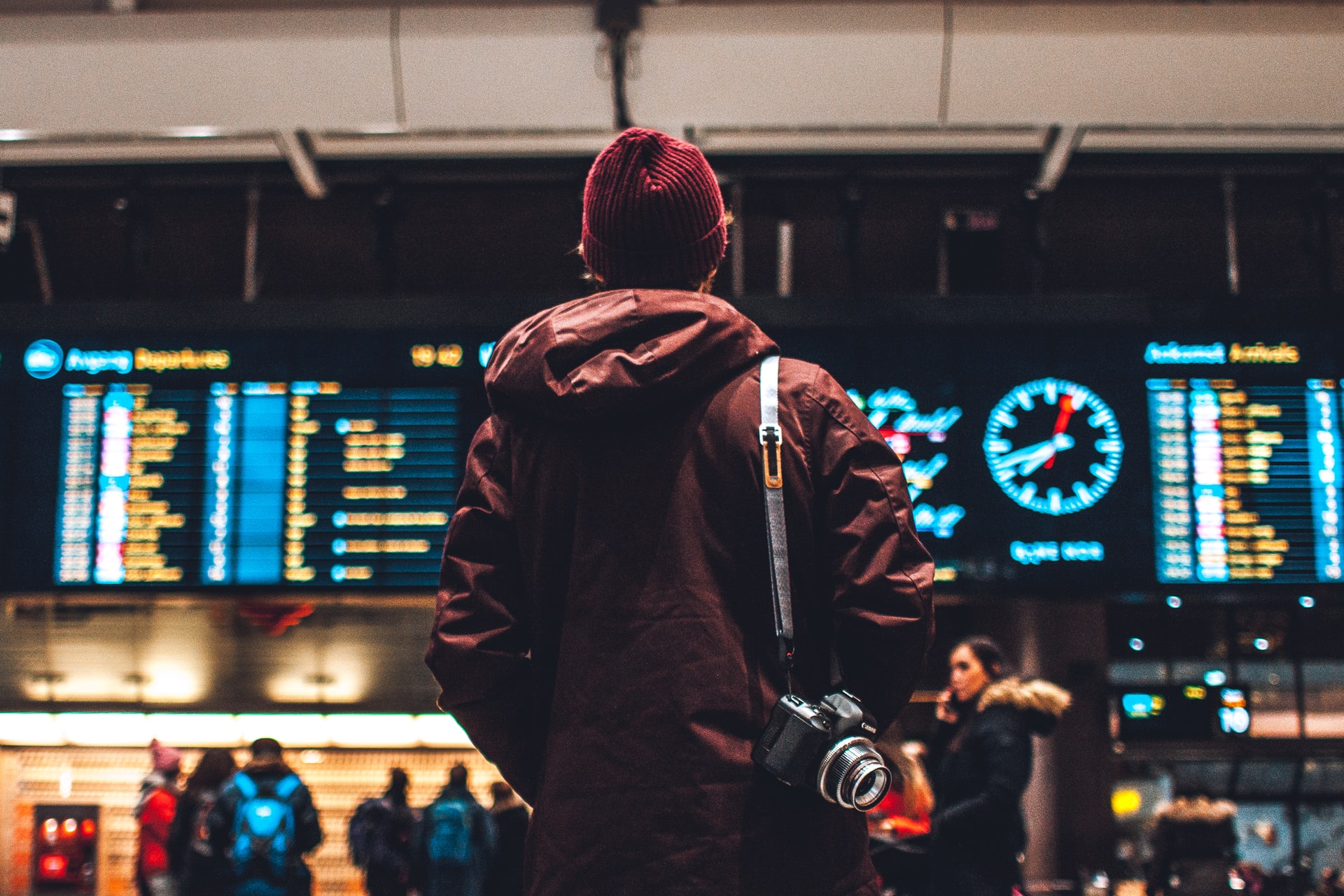 Contactless Payments
The less contact, the more protection; all contactless payments are indispensable for this process. While you can use the contactless shopping opportunity while buying a ticket, you can also perform contactless payments in the next stages by taking advantage of the opportunities offered by technology. Automatic baggage processing and contactless check-in are among these facilities. These applications, which are designed to minimize any possible contact, will undoubtedly help you to have a safe trip.
Attention to Ventilation
Ventilation is an issue that we did not pay much attention to before but whose importance has increased with the entry of the virus into our lives. Especially indoor air circulation is one of the factors that are effective in the spread of epidemic diseases. Therefore, in order for the inhaled air to be clean and healthy, it must have a correct ventilation system. The air filters used by hospitals are among the most reliable ones in this sense. Before traveling, it is useful to pay attention to the type of air cleaner in the vehicle that will provide your transportation.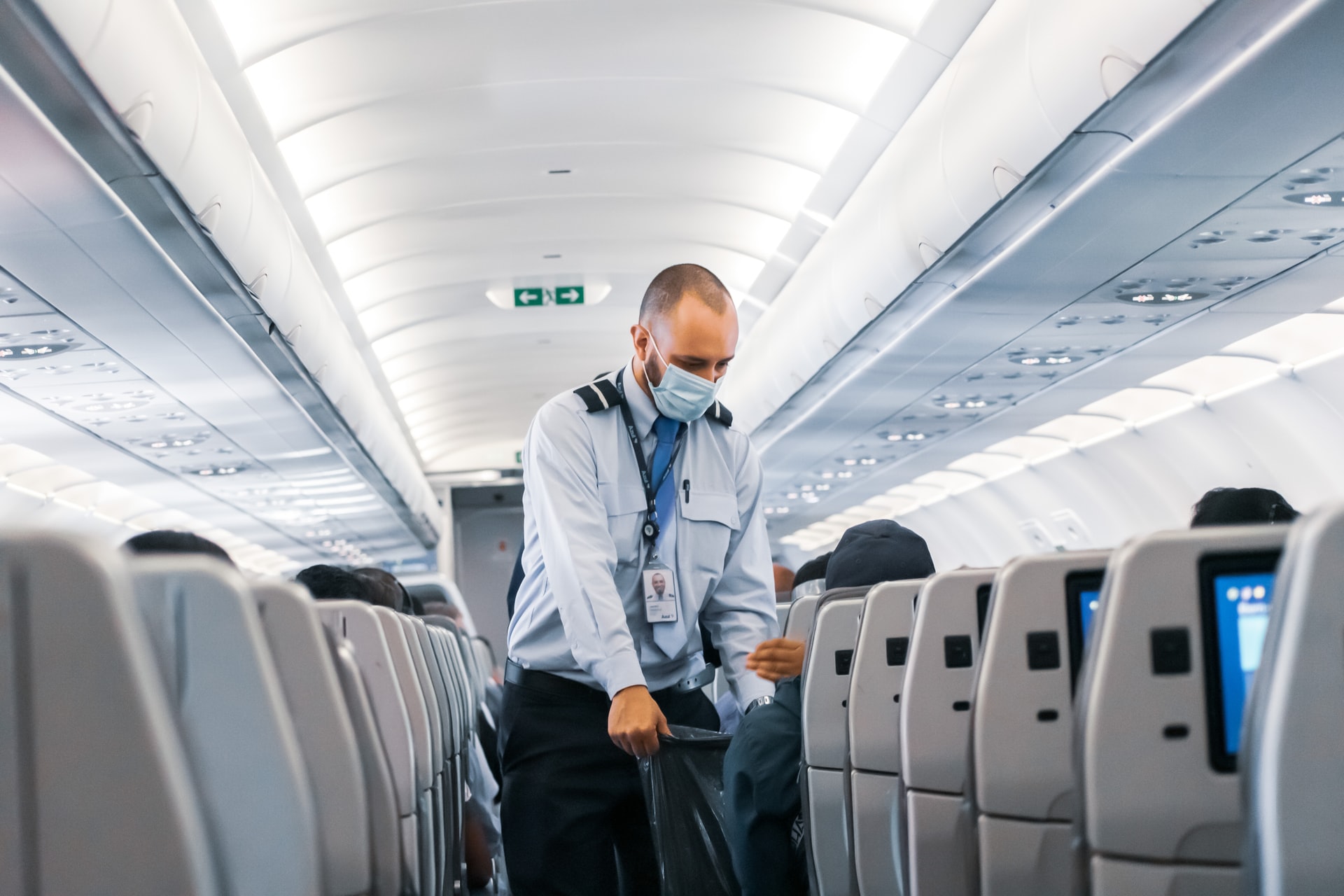 Eating and drinking
It is recommended that you do not consume food or drink in the transportation vehicle unless long journeys are in question. But every journey you take is too long to be completed by drinking water alone. For this, of course, the importance of the space you sit in, the tools you use, and the disinfection of your hands are indisputable.
Even if you pay attention to all these, there is one more point we can suggest. Eating and drinking in alternating order with the passengers in your close distance during the journey will undoubtedly reduce the possibility of possible transmission of the virus by air.
COVID-19 Precautions at Istanbul Airport
A series of protective measures have been implemented by Istanbul Airport to make passengers feel safe and have a secure journey.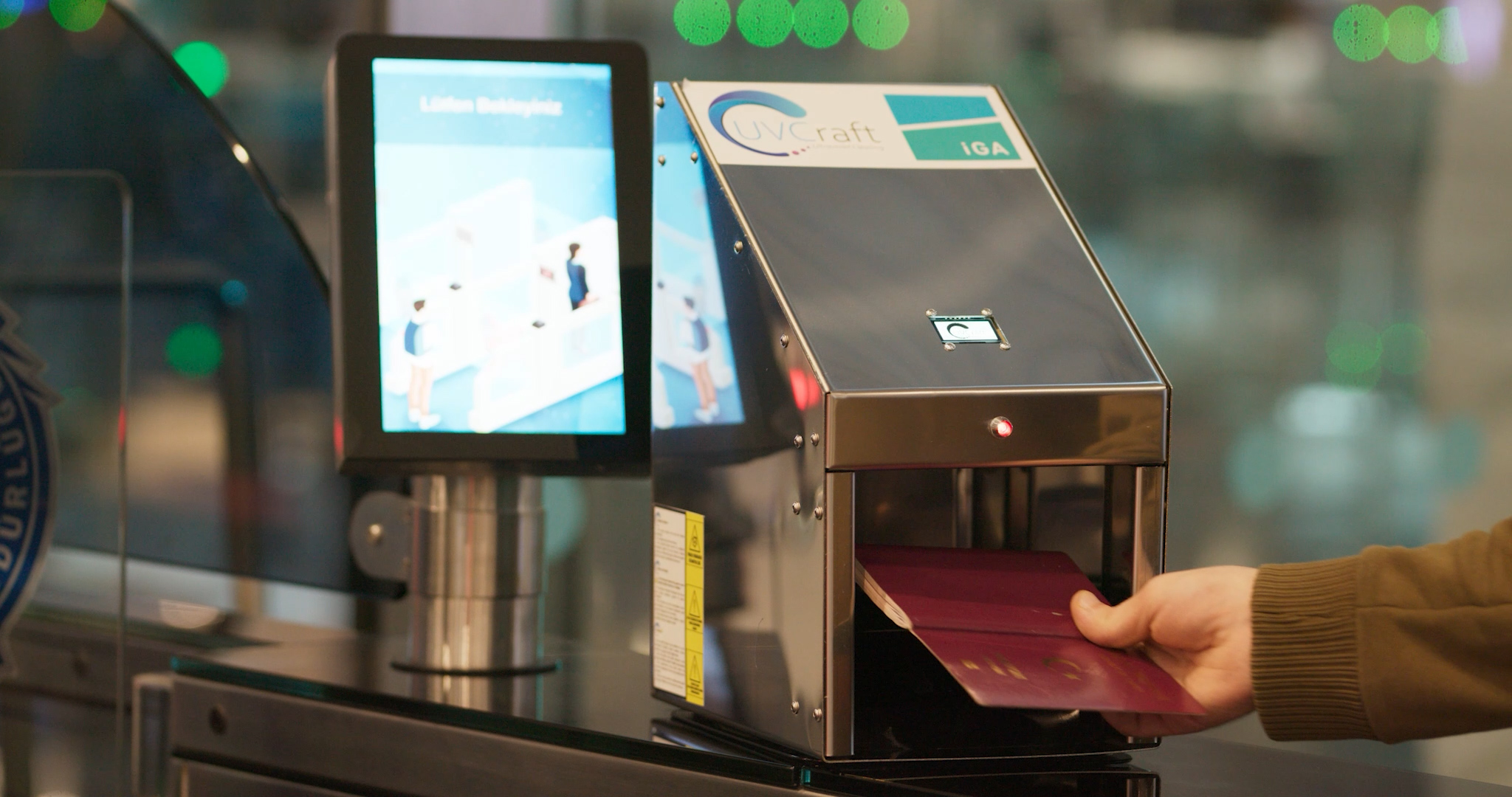 There is a test center at Istanbul Airport where passengers can have PCR, Antibody, and Antigen tests done. The test center, where the results are learned quickly, provides 24/7 service. Detailed information about the test center can be found in this

link

.

It is compulsory to wear masks, which are an integral part of our lives, at the terminal and inside the aircraft.

The terminal is open to passengers only. If a mandatory accompanying person is needed, the accompanying person must also wear a mask in all areas.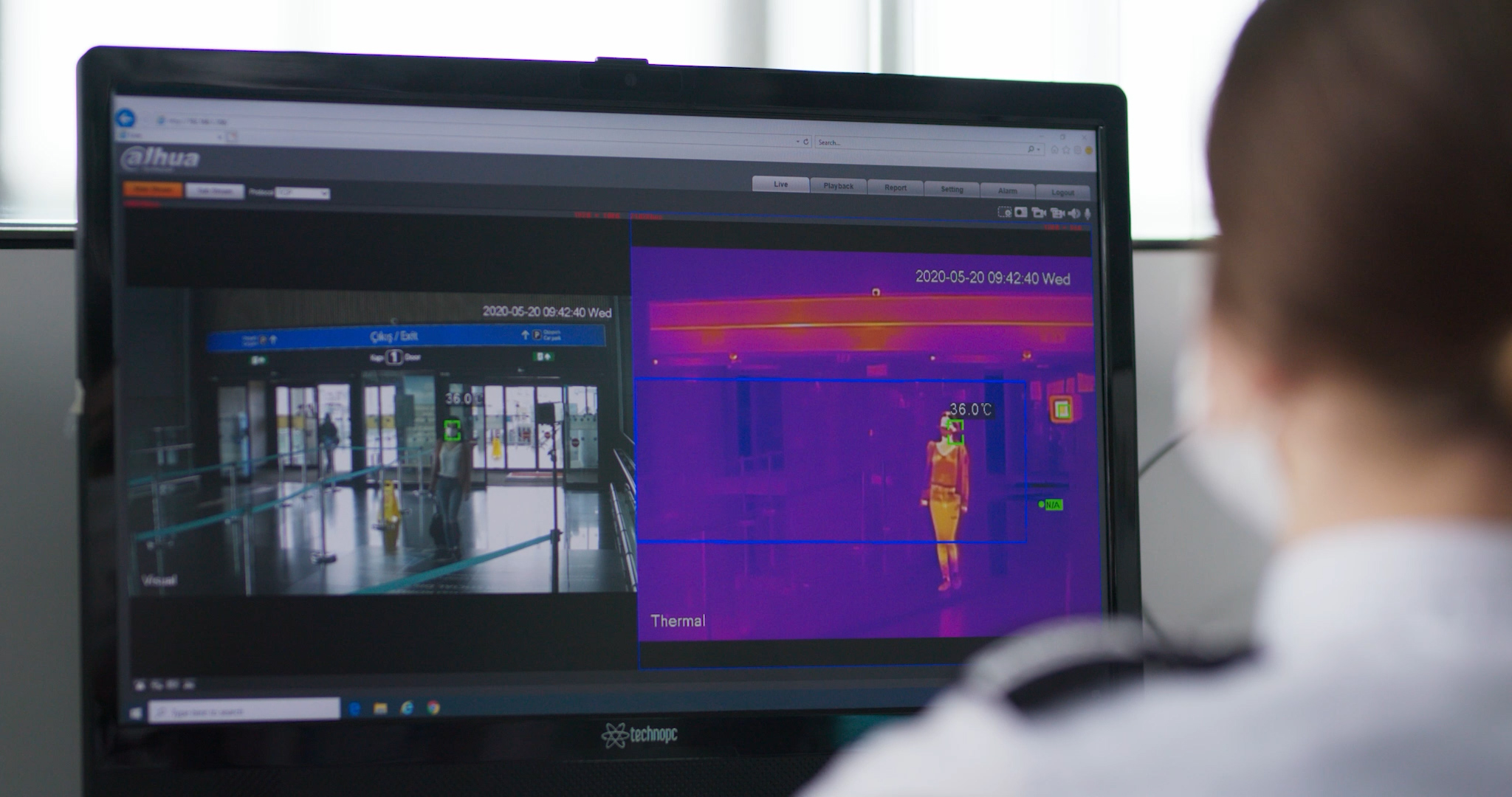 There are thermal cameras that measure the body temperatures of the passengers at the terminal entrances, and a contactless control system is applied at the security points.

Every baggage that passes through X-Rays is cleaned with Ultraviolet (UV) rays. Additionally, the moving walks and the terminal building are regularly disinfected by autonomous devices with the same system.

Passengers can clear their passports with the UV e-passport system after using the Fast Passport Pass System.

There is an "IGA Hygiene Team" on duty 24/7 to ensure that passengers comply with social distance rules and have a safe journey at the terminal, where fresh air is provided 24/7.

"Social distance bands" have been placed on the floors of ground handling buses serving between planes and terminal buildings so that passengers can maintain their own social distance. Ground handling buses are disinfected after each use, without exception.

On the landing flights, foreign passengers with positive COVID-19 test are referred to private hospitals, and Turkish citizens are referred to state hospitals by the Ministry of Health Border Health Unit.