Culture & Travel
23 February 2023

Gaudi and Barcelona are two names inseparably linked. It's impossible to visit Barcelona, or even start planning a vacation in the Catalan city, without coming across the name of the architect Antoni Gaudí. From the Sagrada Familia to the mesmerizing Park Güell, the many houses he designed, and other small works, Gaudí decorated the city with a series of wonders that can only be attributed to his genius. These are still among the most visited attractions in all of Barcelona. Given his importance to the city, it's only right to dedicate an itinerary to discovering who Antoni Gaudi was and what he designed for Barcelona.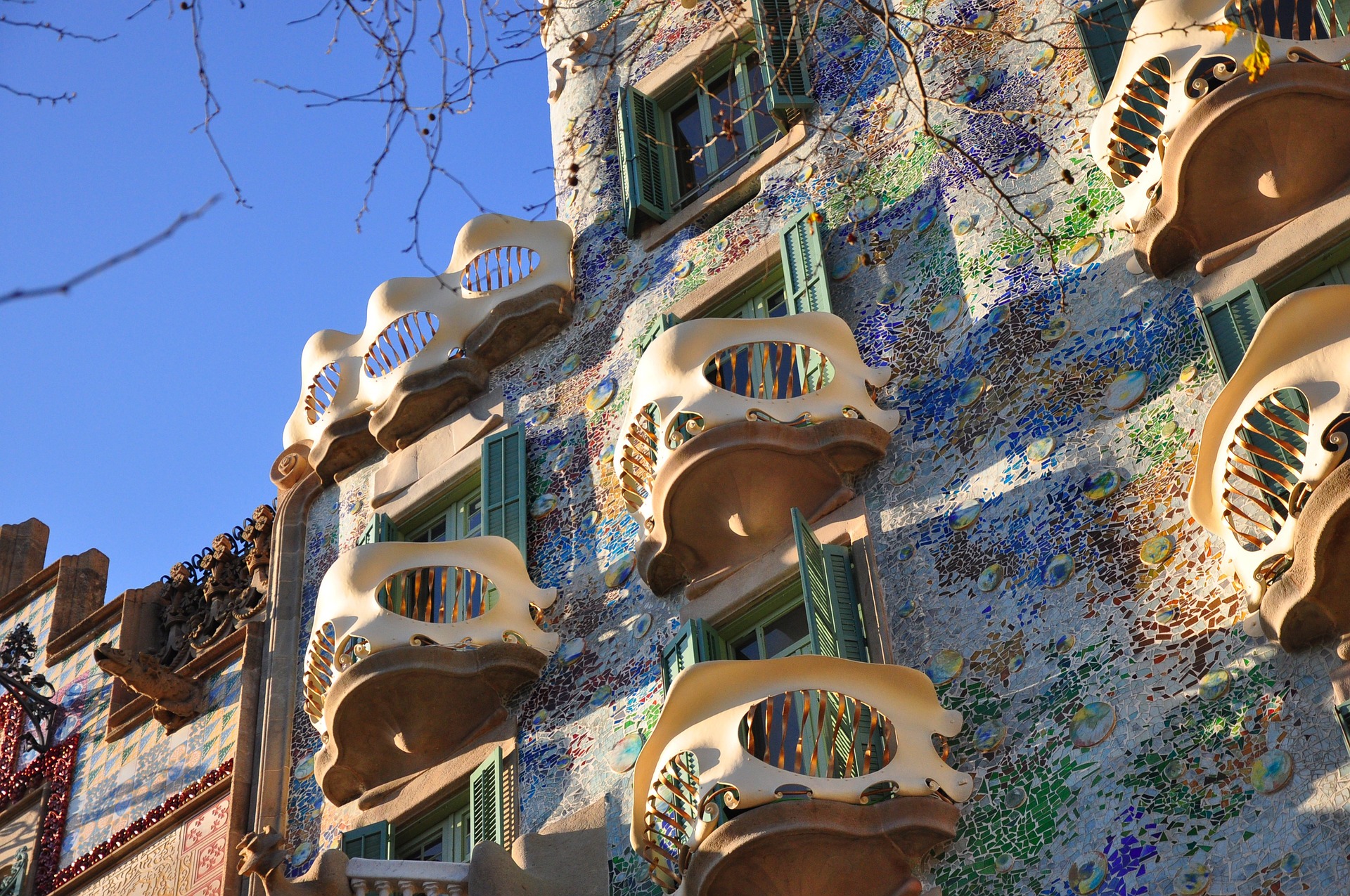 WHO IS ANTONI GAUDI?
Architect Antoni Gaudi is regarded as the leading exponent of Catalan modernism and unquestionably one of Barcelona's cultural icons. Like his works, he powerfully brought modernism to life while drawing inspiration from natural forms.
Gaudi is credited with literally influencing Barcelona's aesthetic direction. Though technically modernist, he incorporated many different styles into his architecture over the years. His artwork thus appears to be "alive." Numerous creations also display elements of neo-Gothic design and oriental culture. His inspiration from nature is another significant aspect that is evident in his works. Gaudi noted that nature is entirely undulating and in motion rather than being made up of straight, cubic, or cylindrical lines. This presumption and the notion that "nature has always been my teacher" served as inspiration for Gaudi. Gaudi was therefore an eclectic artist in style and form, not limiting himself to architecture, but also experimenting as a decorator, sculptor, and interior designer.
GAUDI HOUSES IN BARCELONA
Gaudi's "houses," urban residences created to please his well-known clients, are among his most notable creations in Barcelona. They are all distinguished by extremely unique, exquisitely decorated exteriors. Gaudi expertly planned the interiors to be both aesthetically pleasing and extremely practical to live in.
CASA VICENS
The house was given as a commission to the young Gaudi by the stockbroker Manuel Vicens I Montaner. It was meant to be a vacation home away from the city center, but due to its beauty, it quickly became the family's primary residence. It was Gaudi's first significant construction, completed between 1883 and 1888. Since 2005, the house has been a UNESCO World Heritage Site. Tickets to this house are cheaper than to any other Gaudi house and the visit allows you to appreciate how the architect's style has evolved over time. This is the first residential house designed entirely by him.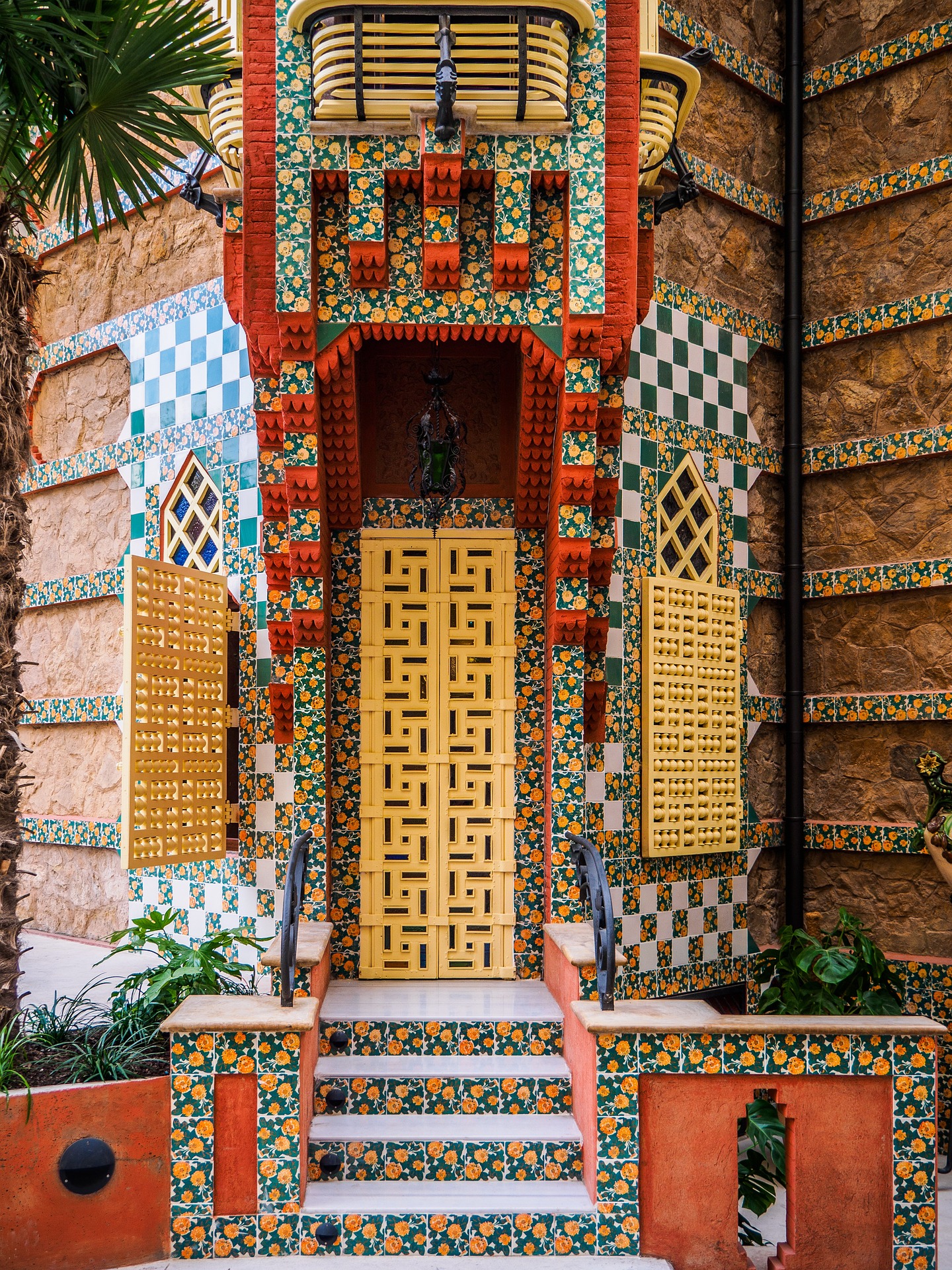 CASA MILÀ, LA PEDRERA
To meet the needs of Pere Milà and his wife Roser Segimon, who desired an elegant mansion with opulent details, Gaudi constructed Casa Milà, also known as La Pedrera. The roof, interiors, and facade are distinctive in architectural history. The only way to "understand" the house is to go there because it seems to be moving with every step and glance. The house, built between 1906 and 1913, has been a UNESCO World Heritage Site since 1984. You can have a private moment with an iconic view of Barcelona by taking a stroll on its roof.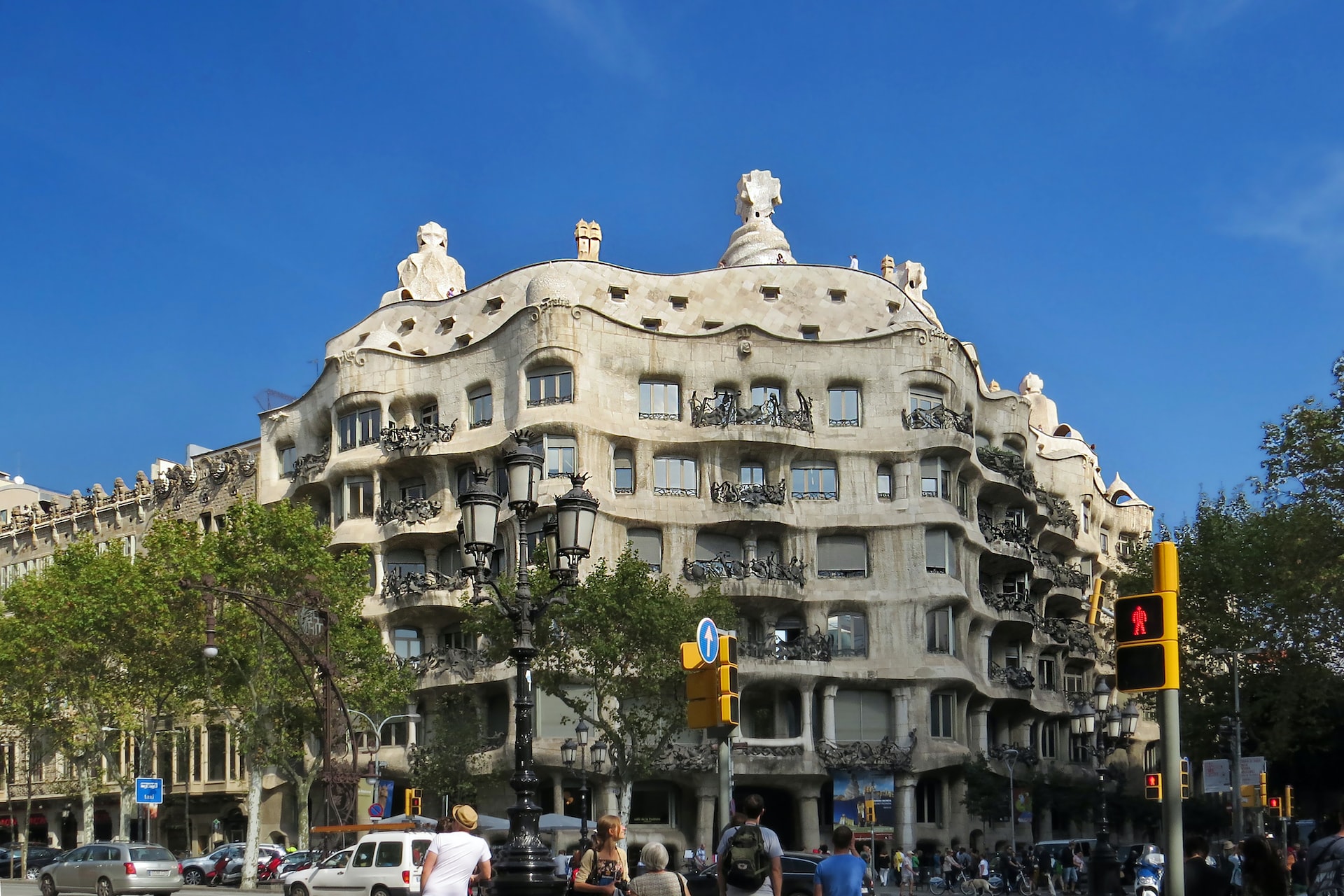 CASA CALVET
Perhaps the least known of all the homes Gaudi constructed in Barcelona between 1899 and 1900 is this one. Given that it lacks the aesthetic forms that distinguish Gaudi's other structures, it is regarded as one of his most traditional and conservative creations. In this instance, it appears that Gaudi had to respect the architectural style of the nearby structures, keeping harmony and symmetry. In some areas of the house, the artist's personal imprint is still discernible. The sole honor Gaudi received during his lifetime was for this structure, which won the "Barcelona City Council" award for the best building of 1900. As the structure was intended to serve as a fabric warehouse, take note of the exterior of the home and the columns that surround the entrance, where Gaudi attempted to evoke spools of thread.
GAUDI HOUSE MUSEUM
You can visit Gaudi's House Museum in addition to the beautiful houses he created in Barcelona. From 1906 to 1925, the year before his passing, Gaudi resided in this home, which was built by his friend Francesc d'Asss Berenguer I Mestres. Thus, this structure is not the product of his genius, but if you are passionate about learning more about Gaudi's world, you can do so at the House Museum through the reconstruction of private spaces. Inside you will find personal belongings, documents, and other evidence of his private life. There is also a beautiful collection of furniture designed by Gaudi. These are original pieces taken directly from his most famous houses, such as Casa Batllò, Casa Milà, Casa Calvet, and the Colonia Güell Cemetery.
OTHER WORKS
PARK GÜELL
This park is ideal if you want to spend the first half of the day in the sun with clouds above because it is an outdoor work of art that you can literally walk through. It is easily accessible and was constructed between 1900 and 1926 on Eusebi Güell's order. It is situated northwest of the city center.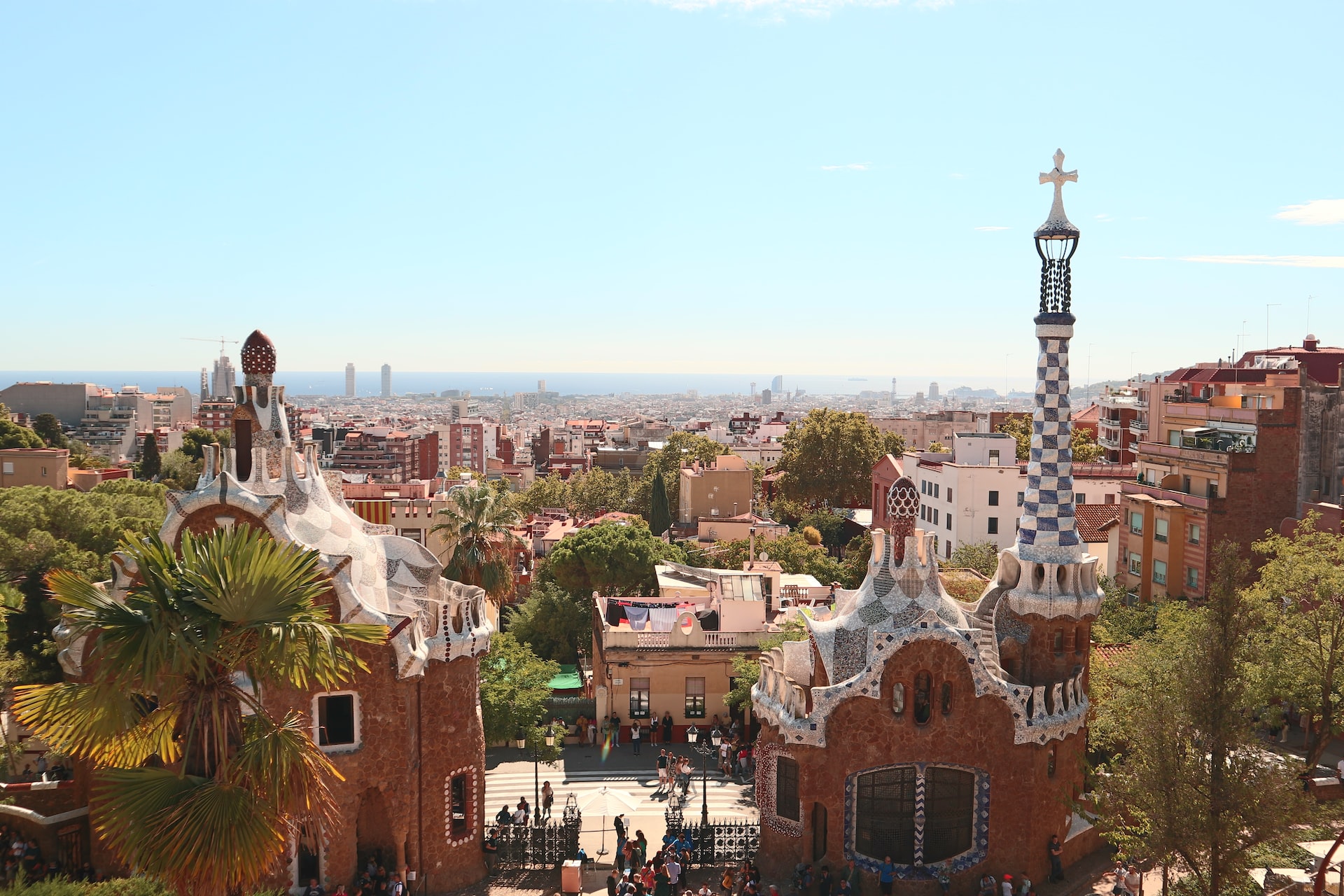 TERESIAN COLLEGE
The building that the Teresian congregation's founder, Enric d'Ossó, ardently desired was constructed between 1887 and 1889. The client wanted to construct an imposing structure that symbolized poverty and austerity. Gaudi honored his requests and built a straightforward structure mostly made of brick, a modest and inexpensive building material. The building's interior, however, cannot be visited because there are still educational activities taking place there.
SAGRADA FAMILIA
The structure that symbolizes the Holy Family is a must-see! As one of Barcelona's most popular tourist destinations, the city's emblem, purchasing your tickets online a few days in advance will ensure that you get in and help you avoid long lines at the entrance. The construction of the structure, which began in 1882, is still formally ongoing. Only thanks to contributions from the public is the building being constructed. The Sagrada Familia is the tallest church in the world, which is another intriguing fact.