Food
1 June 2022
Güncelleme Tarihi: 2 June 2022
The Michelin Star, the world-famous taste evaluation authority that entered our lives as a guide, has become an award that all chefs around the world set a goal to show themselves.
Michelin Star and Guide
Michelin Stars are true ratings given to restaurants by the Michelin Guide for service and food quality. In 1900, the Michelin Guide was developed to guide French drivers about the nearest amenities such as mechanics and restaurants.
In 1926, the rating system was started as a single star, and in 1933 the second and third stars were used. The guide describes one star as 'very good Michelin restaurants in the area', two stars for 'excellent cooking' and three stars for 'an outstanding meal worth a visit'. Michelin restaurants, whose restaurant list is updated every year, are evaluated according to the mastery of the chefs and the quality of the food. An award-winning restaurant provides guests with a great dining experience.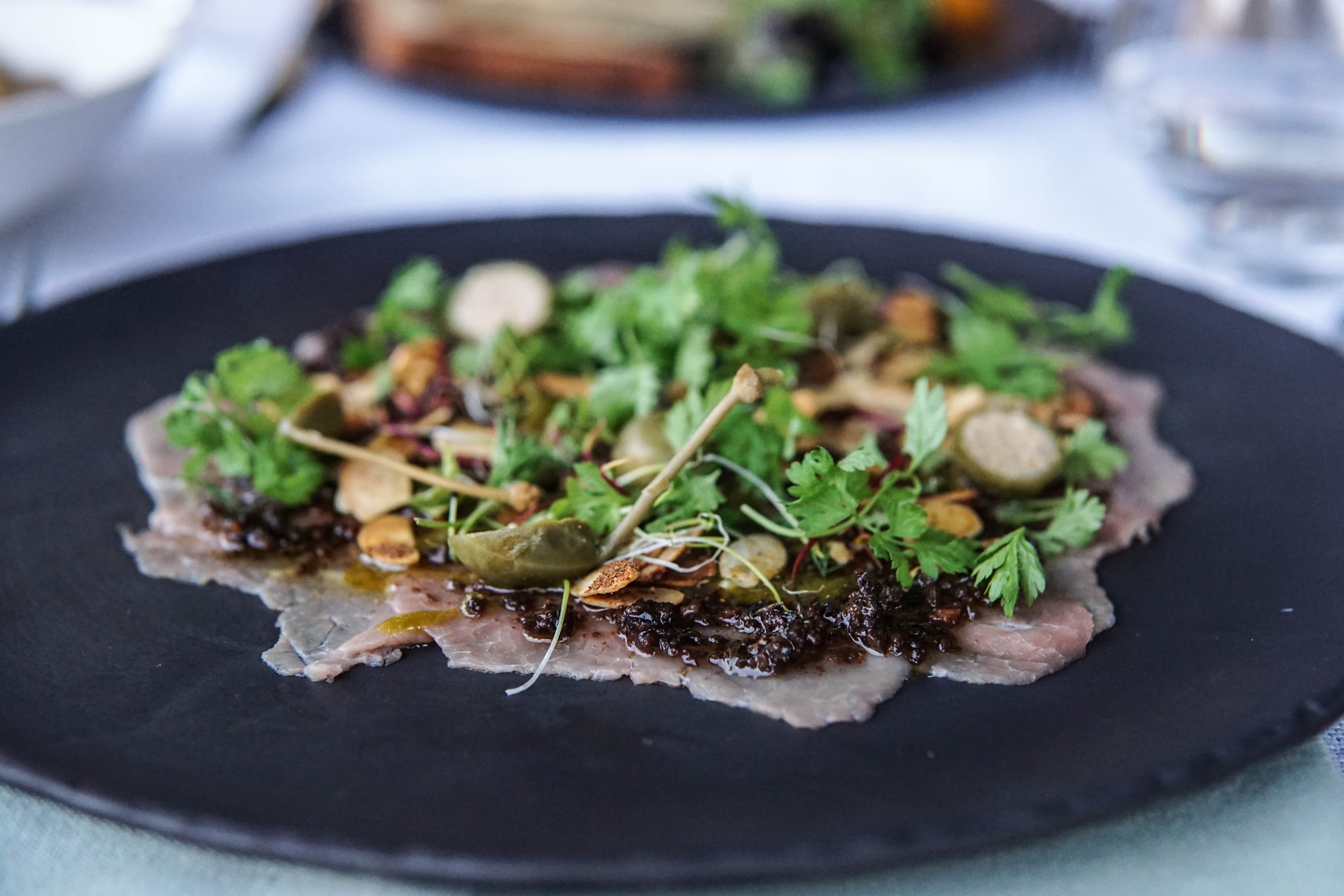 Michelin-Starred Restaurants in Europe
NOMA, Copenhagen, Denmark
Noma is a two-star Michelin restaurant run by world-renowned chef Rene Redzepi in Copenhagen, Denmark. Inspired by Scandinavian cuisine, NOMA is among the best restaurants in Europe. Restaurant Magazine has rated NOMA as the best restaurant in the world in 2010, 2011, 2012 and 2014.
OLO, Helsinki, Finland
Founded by Petri Lukkarinen, Pekka Terava and Timo Sailama, OLO is located in Helsinki, Finland. Located in the center of Helsinki, OLO was rated as a one-star restaurant by the Michelin guide in 2011. Declared restaurant of the year by the Finnish Gastronomy Association in 2009, OLO is a modern Scandinavian restaurant. This restaurant prepares and serves the best Finnish delicacies from its menu, using fresh ingredients.
Onyx, Budapest, Hungary
Onyx, with its elegantly decorated reinterpreted Hungarian cuisine, you can find great tastes prepared with all kinds of the best Michelin seasonal ingredients in Budapest. Featuring award-winning chefs, Onyx is Budapest's most popular restaurant. This Michelin-starred restaurant was awarded a new star, making it the first restaurant in Budapest to receive two stars.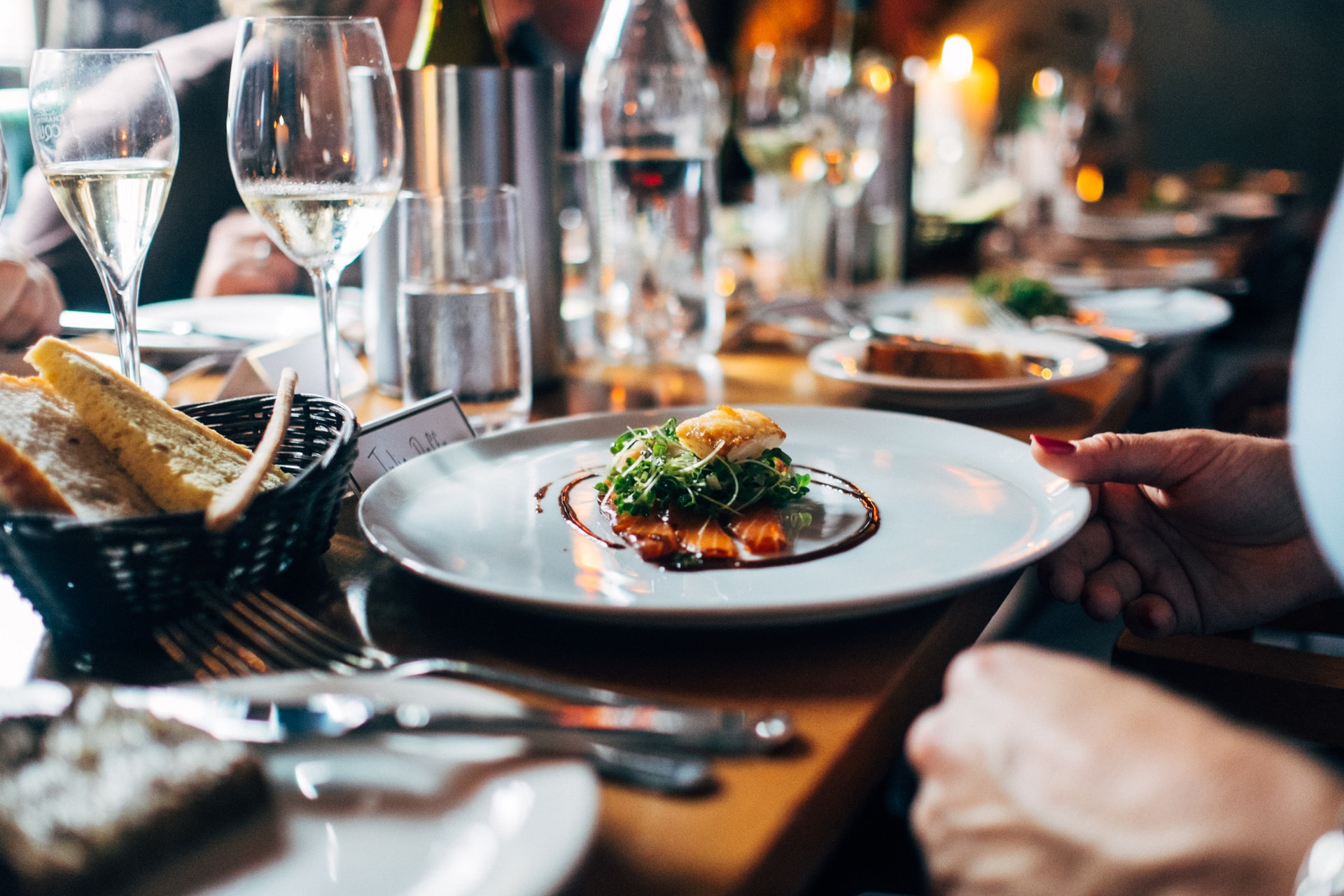 Osteria Francescana, Modena, Italy
Osteria Francescana is among Italy's best Michelin-starred restaurants. Operated by leading chef Massimo Bottura, Modena, Italy, the restaurant was named one of the World's 50 Best Restaurants in 2016 and 2016. Celebrity chef Osteria Francescana ranks first in the Espresso Italian food guide with a score of 20/20 and is rated three stars by the Michelin Guide. He has also appeared in Netflix's original series Chef's Table (Season 1, Episode 1) and Somebody Feed Phil (Season 2), Episode 1.
Geranium, Copenhagen, Denmark
Located in Copenhagen's central Parken, Geranium is a gourmet restaurant run by head chef Rasmus Kofoed, who won the "Bocuse d'Or" award in 2011. According to the Michelin guide, it is the only three-star restaurant in Denmark. The restaurant, which includes menus, each of which is prepared using modern techniques, was chosen as the 45th best restaurant among the World's 50 Best Restaurants.
L'Ambroisie, Paris, France
L'Ambroisie is a three-star Michelin restaurant run by chef Bernard Pacaud in Paris, France. It has been awarded three Michelin stars since 1988. Applying a classic and refined cooking model, this traditional restaurant has made it one of the best restaurants in Europe.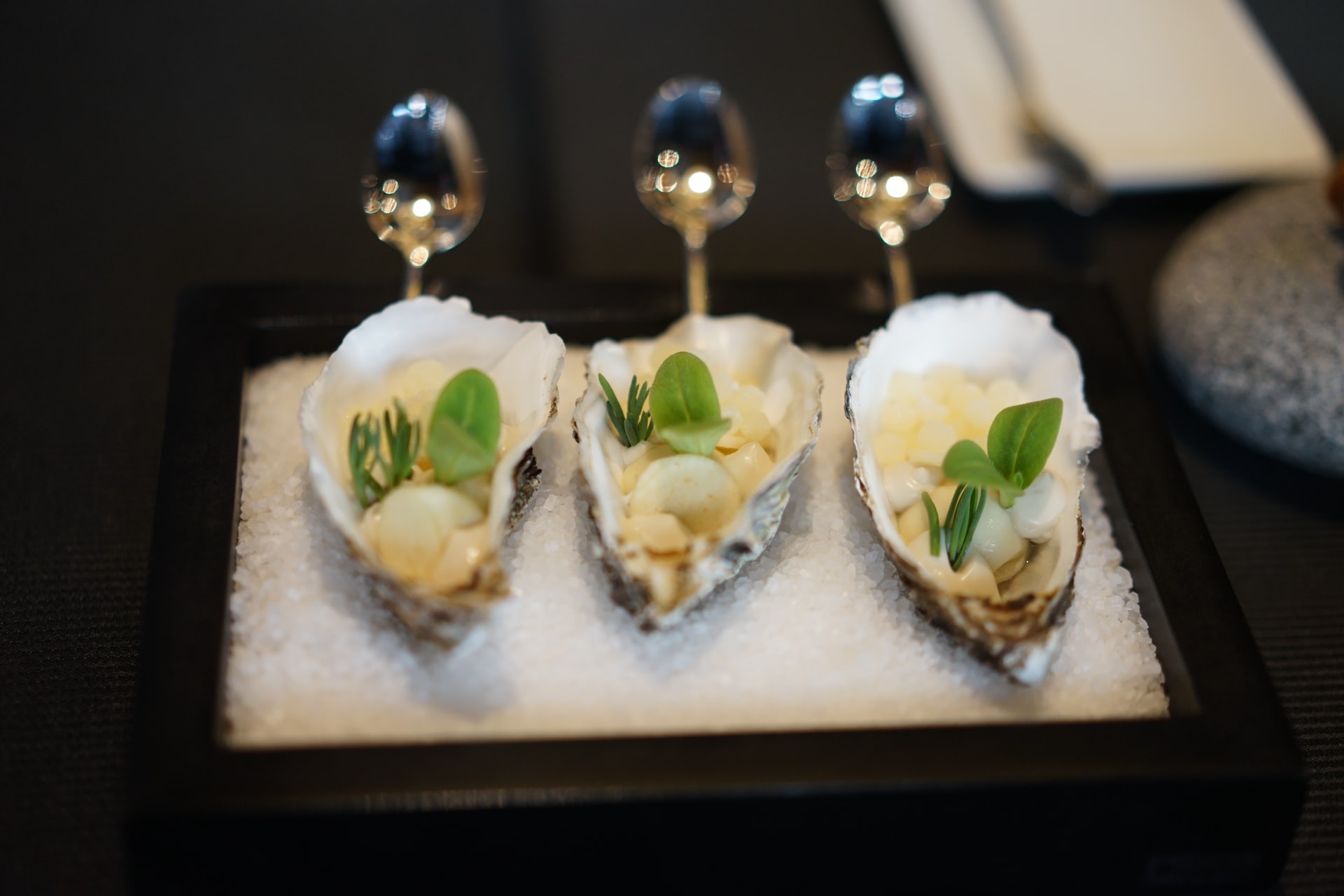 Maaemo, Oslo, Norway
Maaemo is a world famous 3-star Michelin restaurant located in Oslo, Norway. Opened in 2010, the restaurant is run by chef Esben Holmboe Bang. Maaemo is an old Norse word meaning 'Mother Earth'. This restaurant takes the name Maaemo as it aims to create the bright and clean flavors of Norway. Maaemo prepares delicacies from local produce to reflect Norway's clean nature and changing seasons.
The Fat Duck, London, England
The Fat Duck ranks as one of the best Michelin-starred restaurants in London, run by celebrity chef Heston Blumenthal. The restaurant has become very popular in recent years among many modern culinary techniques, including sensory cooking, flavor encapsulation, and food pairing. It is the best restaurant in England, with a varied menu and service, with dishes such as fake turtle soup inspired by Alice in Wonderland.
Lasarte, Barcelona, ​​Spain
Awarded three Michelin stars since 2017, the restaurant is among the best Michelin-starred restaurants in Barcelona, ​​Spain. Celebrity chef Martin Berasategui has a team of experienced professionals who try to please their guests with every flavor and aroma Spain has to offer.
Mirazur, Menton, France
Located in Menton, France, Mirazur restaurant is a two-Michelin-starred restaurant run by renowned chef Mauro Colagreco. The restaurant was selected 35th among the Top 50 Restaurants in 2009, 24th in 2012 and 28th in 2013 by Restaurant magazine. With the second star ascribed to the chef by Michelin in 2014, its position in 2016 rose to the 4th place among the World's 50 Best Restaurants in 2017, and to the top 3 in 2018.
İGA Istanbul Airport
You can find restaurants with gourmet tastes at Istanbul Airport, which ranks second in the World's Top 10 Airports list. There are delicious pizza, burger options and light, delicious meals prepared by the Michelin-starred chef. You can try all kinds of dishes, from Far Eastern cuisine to traditional Turkish dishes, in these restaurants.