Culture & Travel
1 December 2022

In the last month of the year, İstanbul is once again full of colorful events. Culture and art enthusiasts of the metropolis are preparing to bid farewell this month in a wide range from theater to concerts, from talks to workshops. So, what awaits us in İstanbul this month, shall we take a look together?
Concert
Şevval Sam
Şevval Sam, one of the most beloved names in the art world with both his eye-catching acting and his voice, is getting ready to come together with his İstanbul fans. If you would like to watch Şevval Sam, who followed in the footsteps of his mother Leman Sam, one of the veterans of the music community and accomplished great things in his successful musical journey, on a completely different platform apart from the TV series he appeared on, don't forget to take your place at the Jolly Joker Private in Beyoğlu on Friday, December 2nd. We are sure that it will be an evening where you will wipe the rust off your ears before the end of the year.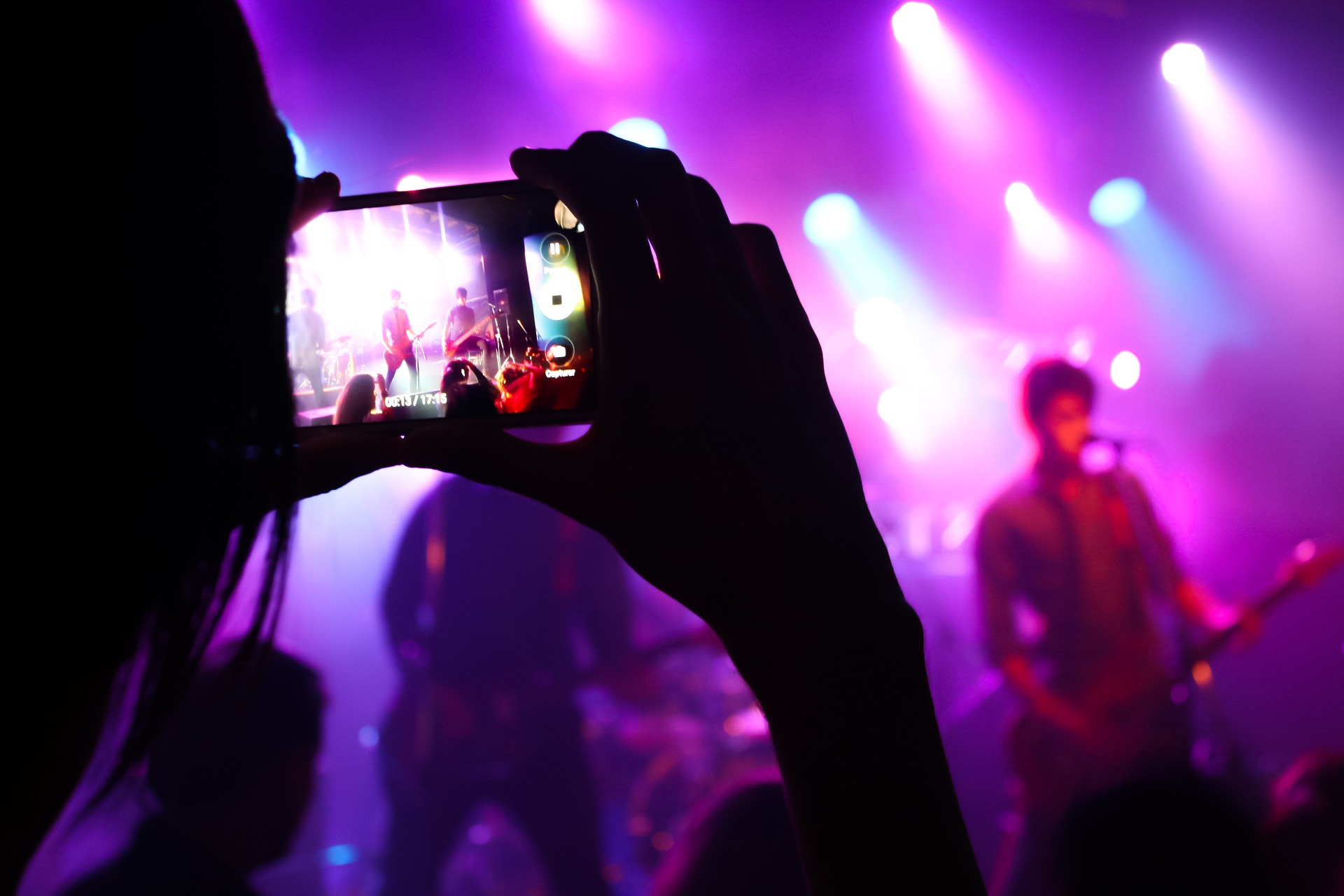 Nazan Öncel
Nazan Öncel, the creator of the songs that became anthem in the languages ​​of the young in the 90s, proves that she is a timeless artist with her concerts and brand new songs. If you want to be among those who accompany Nazan Öncel, who will shake up the If Performance Hall Beşiktaş stage on December 3, we say hurry up.
Fair/Exhibition
International Istanbul Book Fair
The International Istanbul Book Fair, which had to take a two-year break during the pandemic, will be held at Istanbul Tüyap Book and Congress Center on 3-11 December 2022. The fair, which bookworms look forward to, will host writers from both the country and abroad, while also hosting colorful events, workshops and autograph sessions. We strongly recommend that you spare one full day for the book fair, which will enable readers to meet their favorite authors.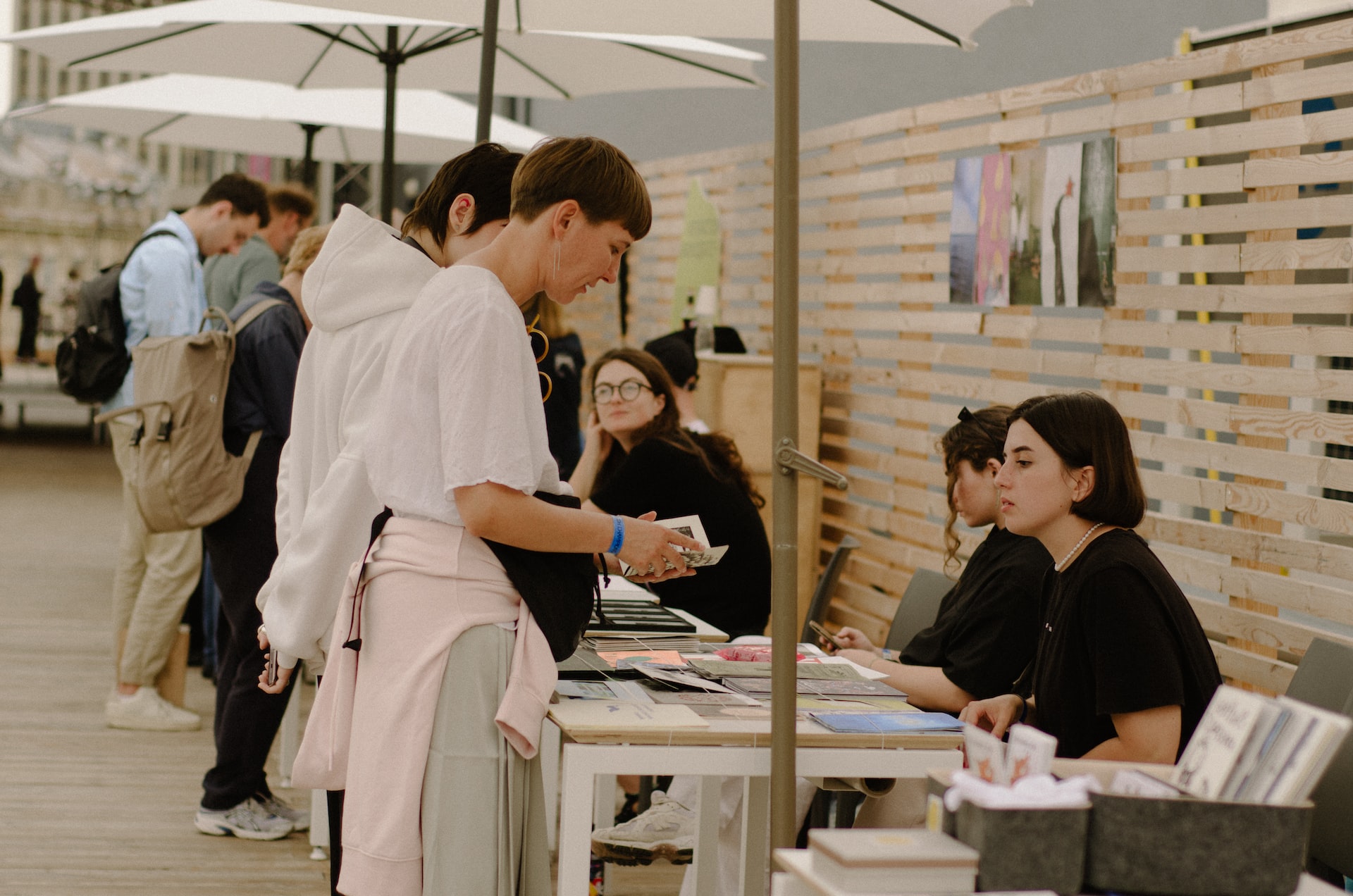 İnsan Eli Değmiş
It is possible that you have visited 'İnsan Eli Değmiş'  before, which brings together prominent artists of digital art, because the exhibition has been open since 17 September. If you haven't been aware, the last date you can visit is December 17. Bringing together 9 artists from different countries, the exhibition raises awareness by also addressing the issue of climate change. The exhibition you can visit in Nişantaşı Taş Konak is free.
Festival
New Year Children's Festival
New Year's themed workshops, illusion shows, children's favorite heroes, puppets and more... The two-day festival, which will take place between 17-18 December, is a great event where children will have a lot of fun and develop their creativity. Let's not forget that some of the income from the festival will be donated to contribute to the education of children with autism.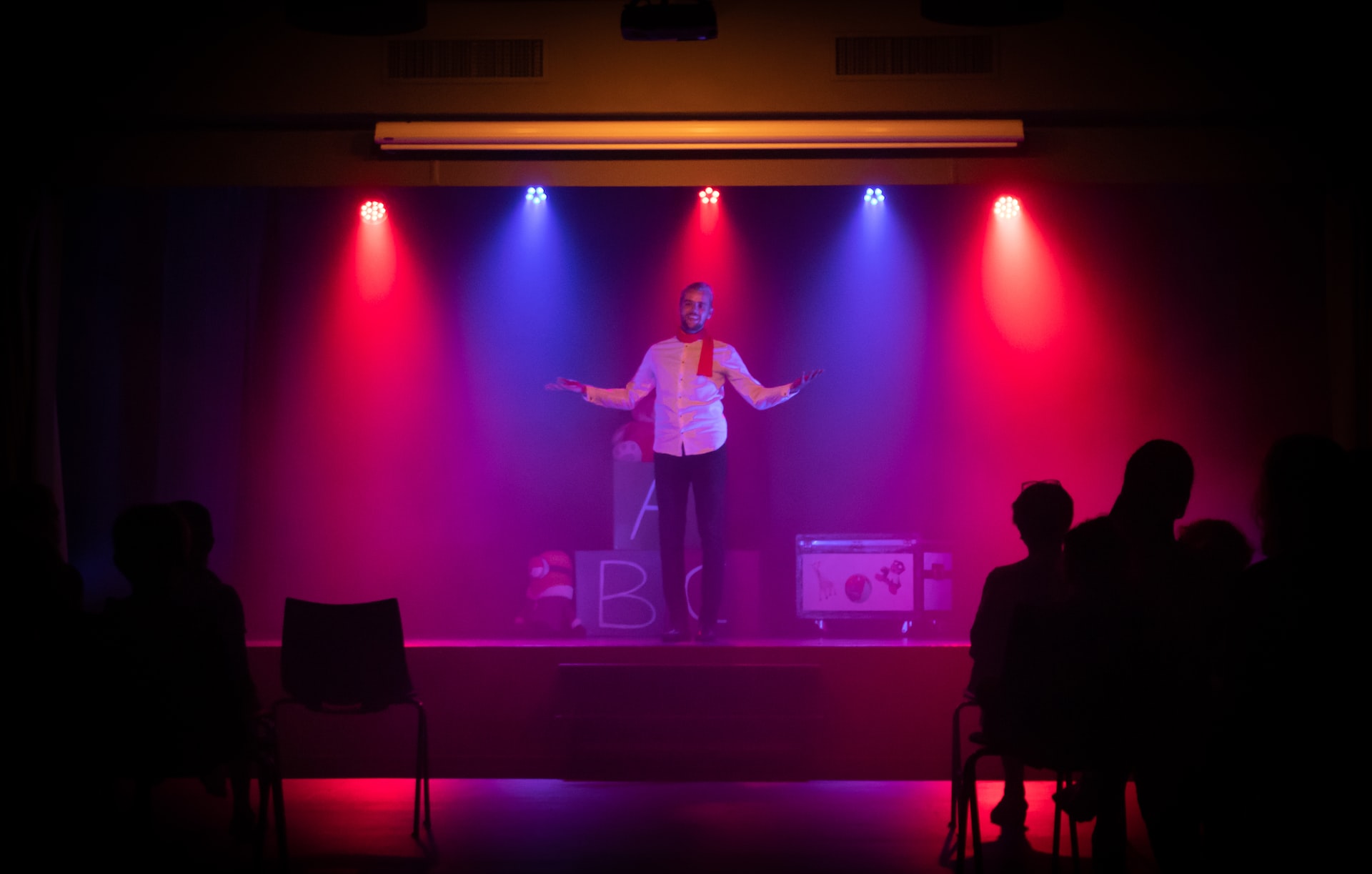 Istanbul Comedy Festival
Is it a festival where children will have a lot of fun, but adults are forgotten? Especially if BKM is the organizer of this festival! The festival, which started out with the slogan "The Festival Bringing Laughter to the City", is seen all over the city between 11 November and 18 December. What is not in the Comedy Festival, which is a first in our country? From the Güldür Güldür Show to the stand-up shows by various comedy artists, stay tuned for many shows that you will enjoy and laugh at.
Theater/Musical
Jekyll & Hyde
With an extremely strong staff, there is an event in Istanbul that will make musical lovers happy. Broadway's beloved musical Jekyll & Hyde will be staged at Zorlu PSM Turkcell Stage on December 1 and December 5, 2022. The plot of the game, which takes place in England in the 1800s, is based on an experiment by the respected scientist Henry Jekyll and different events that followed. In the lead roles, there are surprise names such as Hayko Cepkin and Elçin Sangu.
Amadeus
There is a work that has won valuable awards, accompanied by eye-catching performances. Master artist Selçuk Yöntem and successful artist Okan Bayülgen share the lead roles in the production, which focuses on the events between the immortal composer Wolfgang Amadeus Mozart and Antonio Salieri and the life of Mozart. Amadeus will be exhibited at Zorlu PSM Turkcell Stage on December 28, 2022.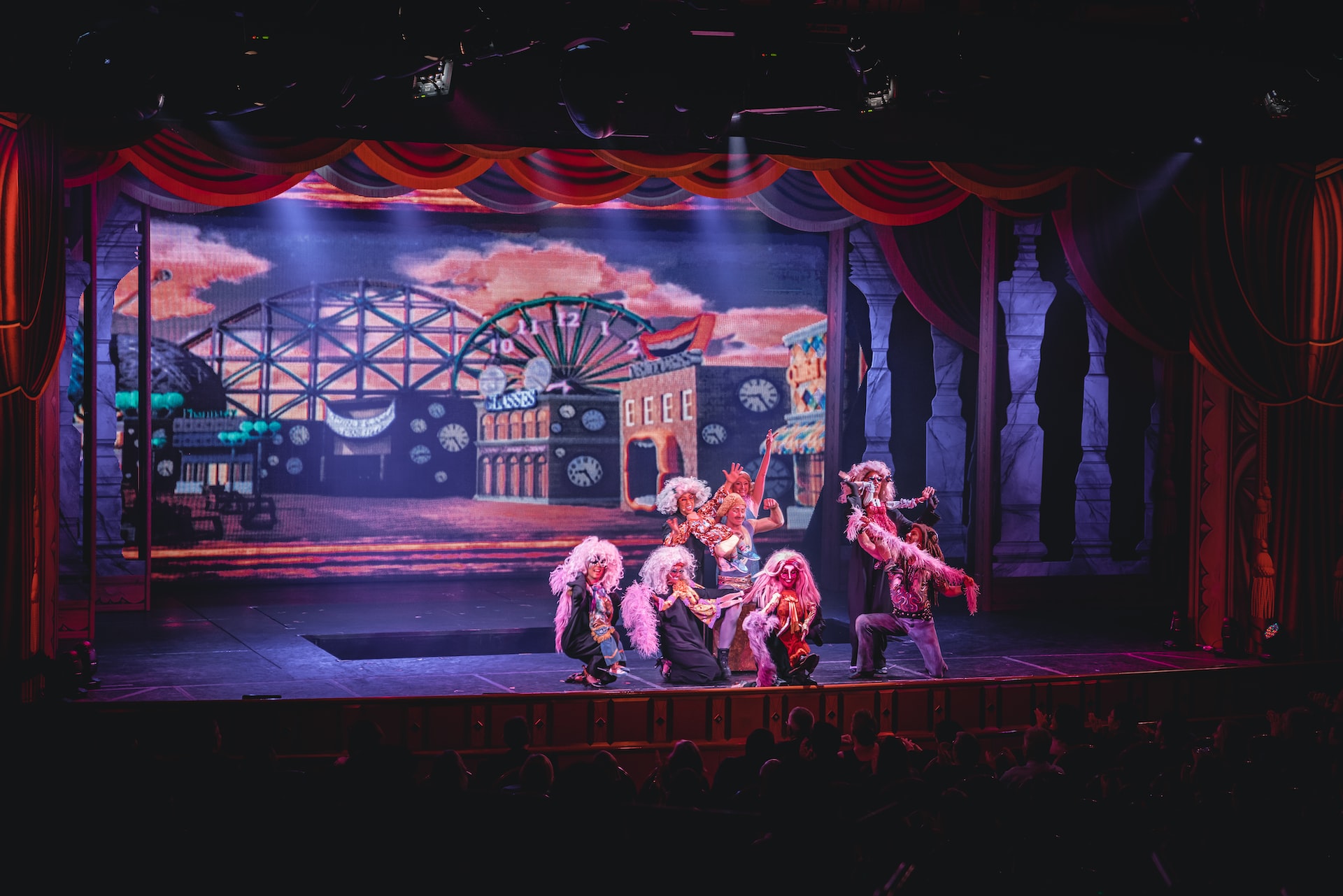 Mahşer-i Cümbüş: Tiyatro Sporu "Theatre Sport"
One of the best examples of modern improvisational theater, Mahşer-i Cümbüş is a theater group that emerged in 2001 with the cooperation of Ankara University Faculty of Language, History and Geography Theater Department students. At the same time, it is the first name that comes to mind when it comes to modern improvisational theater in our country. Be sure to catch Mahşer-i Cümbüş, which is preparing to put on more enjoyable performances on different stages of İstanbul between December 2 and December 31 with its performances called "Theater Sports" and "Brainstorming".
Richard
Experienced theater actor for years Okan Bayülgen, immortal master Shakespeare III. Richard appears in his work as adapting, writing, directing and acting. The sold-out play will be at Zorlu PSM Turkcell Stage on December 14.
The Flintstones
Kids will love this December! Of course, there are also adults who have managed to remain children, because Fred Flintstone and Barney Rubblestone are two names they know very well. Yes, we are talking about the The Flintstones, which we once loved to watch on screen. But this time, we will have the pleasure of sharing them with our children, moreover, on a theater stage. The Flintstones is getting ready to meet with its little audience between the ages of 3-12, Saturday, December 03 - Saturday, December 17, 2022. Event venues are Watergarden Performance Center on 3 December, Beylikdüzü Atatürk Culture and Art Center on 4 December, Besa Sahne Cevahir Hall B on 10 December and Bakırköy Stage 74 on 11 December.