Culture & Travel
19 September 2022

Known for its sandy beaches, windmills and vineyards, Turkey's third largest island, Bozcaada, is an island connected to Çanakkale. There are no villages here. It is unique in Turkey in terms of this feature. Bozcaada is a unique paradise with its grape and wine production, beaches and windmills. In September, you should visit the island, which has a different taste, without wasting any time.

When to Visit?
Of course, wherever you go, seeing the same place in different seasons will give you different emotions. But if you visit to Bozcaada in summer, especially in July and August, you will encounter a large crowd. Everyone prefers to visit to Bozcaada in summer, thinking that it would be better to visit Bozcaada in the summer and that they would enjoy their visit there more. But as mentioned, Bozcaada is crowded with local and foreign tourists from all over the country in summer. This brings with it the problem of accommodation because the hotels are almost at full capacity. You may also experience parking problems due to the fact that it is very crowded, or you may not have the chance to sit in a cafe or restaurant where you want to sit. If you think that minor setbacks like these won't affect your holiday, Bozcaada should definitely be visited during the summer months. You can even go to Bozcaada Jazz Festival in August. We said summer months, but we did not include June in these months because sea water is very cold in June. Maybe that's why it's not that crowded in June. As we mentioned in the title, September is considered the ideal time to visit. The sea temperature is good enough and the crowd is quite dispersed as the work and school term has started. If you prefer not to go in summer or autumn, but in winter, of course, it will be difficult to swim in the sea. Note that some places are also closed during the winter months.
Places to visit
Bozcaada Castle
This castle was built in order to protect it from external dangers, but it is not known when and by whom it was built. The castle was used by the Venetians, Genoese and Phoenicians. It took its current form after being rebuilt on the ruins found in 1455. Today, the castle is empty and concerts are often held here. Now there is a tea garden inside the castle. The castle is open between 08:30 and 19:30. The entrance fee is 10 TL in full and 5 TL for students.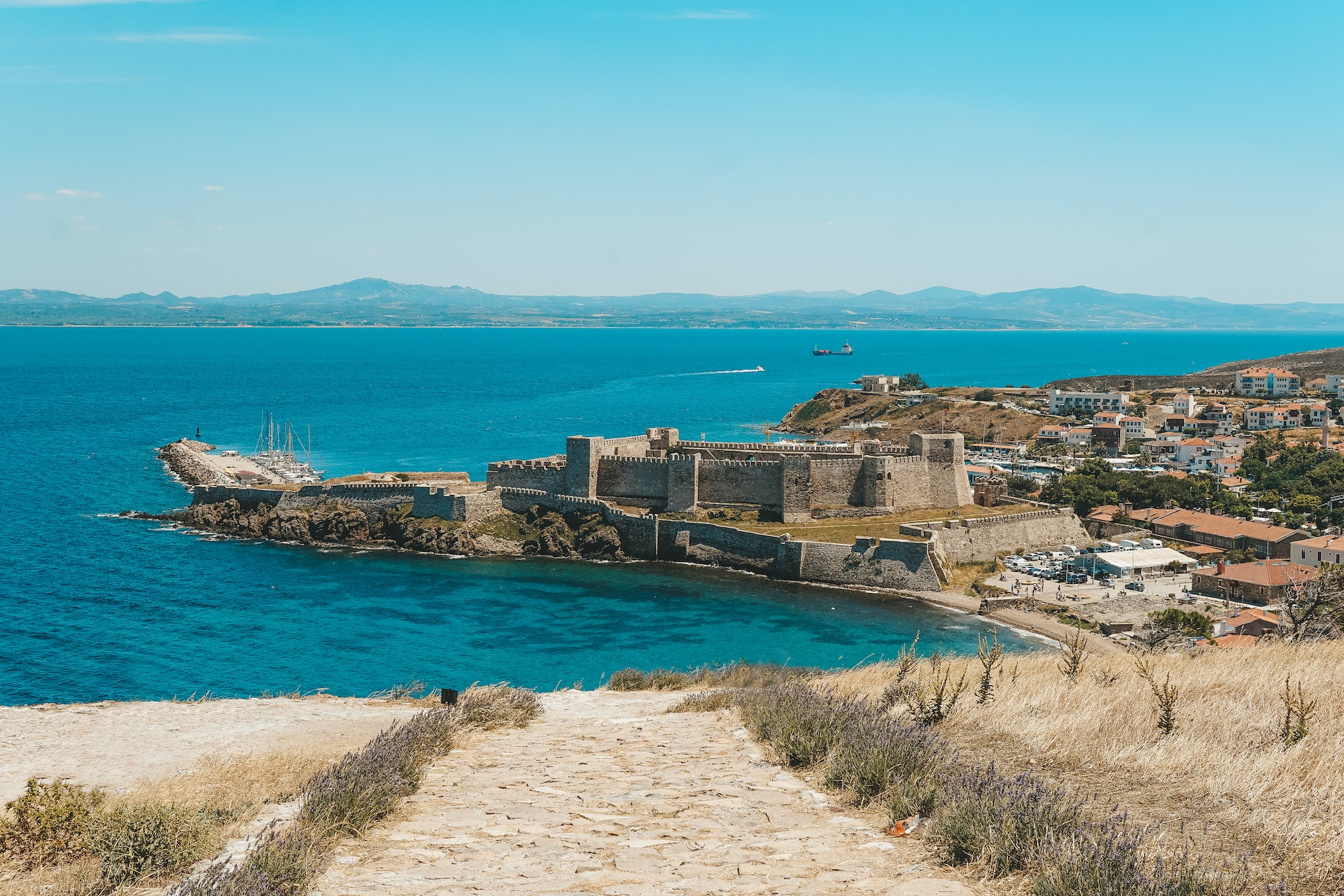 Bozcaada Museum
If you want to get acquainted with the history of Bozcaada, it is useful to visit Bozcaada Museum. It is a museum that was established with the efforts of M. Hakan Gürüney and with the support of the public. In the museum, there are old photographs of Bozcaada, documents and materials from the Dardanelles War, objects from the Ottoman period, belongings of sailors and captains, reenactments of artisans on the island between 1925 and 1965, and numerous tools in winemaking. This museum received an award from UNESCO in 2013 for promoting Greek culture in the best way outside of Greece.
Windmills
Bozcaada is also famous for its windmills. It is one of the most beautiful places on the island, especially to watch the sunset. It is possible to reach here by minibuses. You can watch the sunset with a Bozcaada wine you can take with you.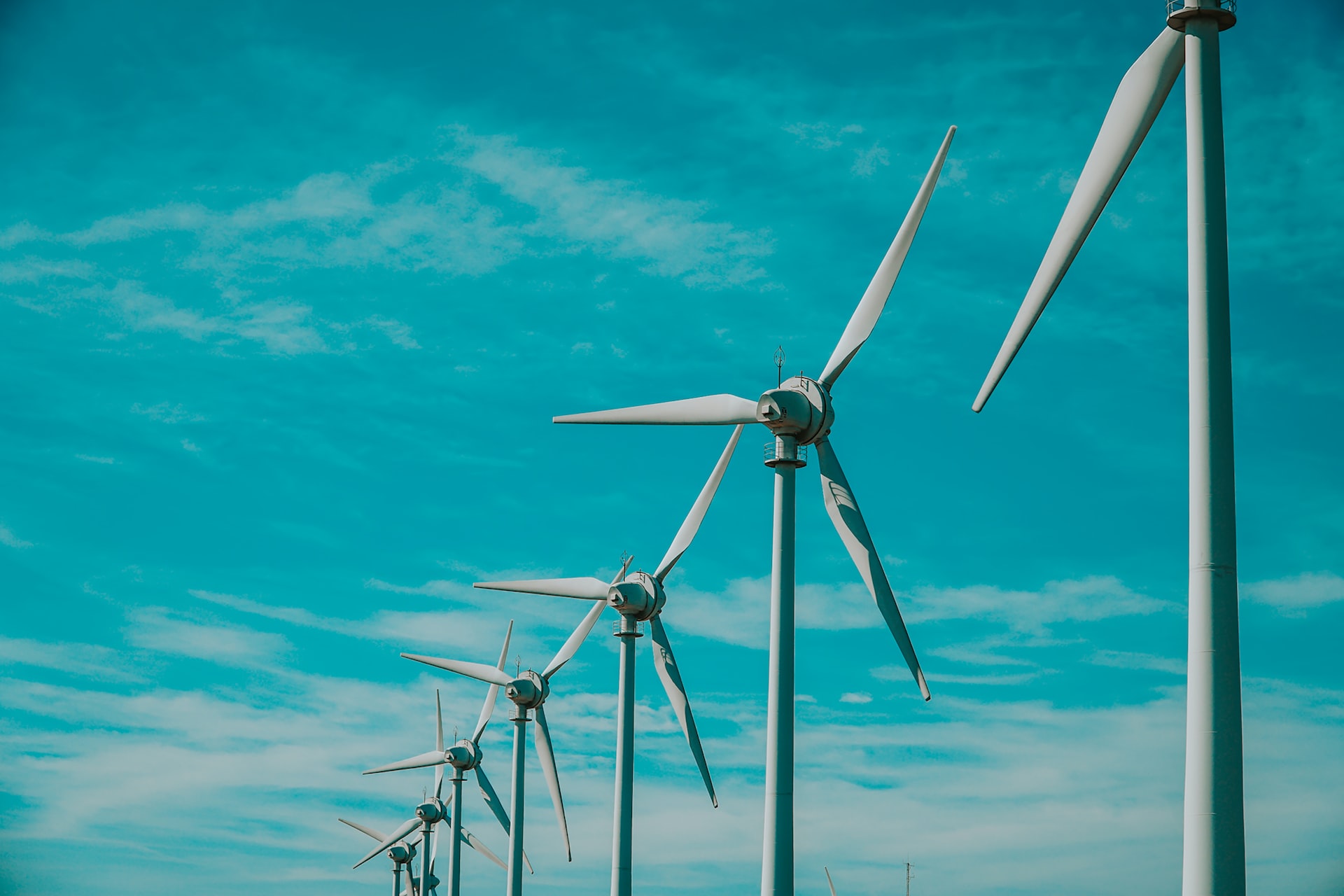 Beaches and Bays
Ayazma Beach
This is the most popular beach on the island due to its soft and white sands. Therefore, this place is more crowded than other beaches and coves, but the blueness of the sea will make you forget the crowd around you. You can reach here by regular minibus services, but if you want, you can go with your personal vehicle. Moreover, there is no parking fee. There are also restaurants and cafes around the beach. Thus, you can fill your stomach without leaving the beach.
Habbele Beach
This is a quieter beach than Ayazma. The sea is both stony and sandy, so be careful with your feet. You can come here by minibus like Ayazma. There are also businesses around.
Akvaryum Bay
This bay greets you with a crystal clear sea. Boat rides and snorkeling are often done here to see the sea creatures up close. This place is very crowded especially in summer, so you are likely to see more people than sea creatures.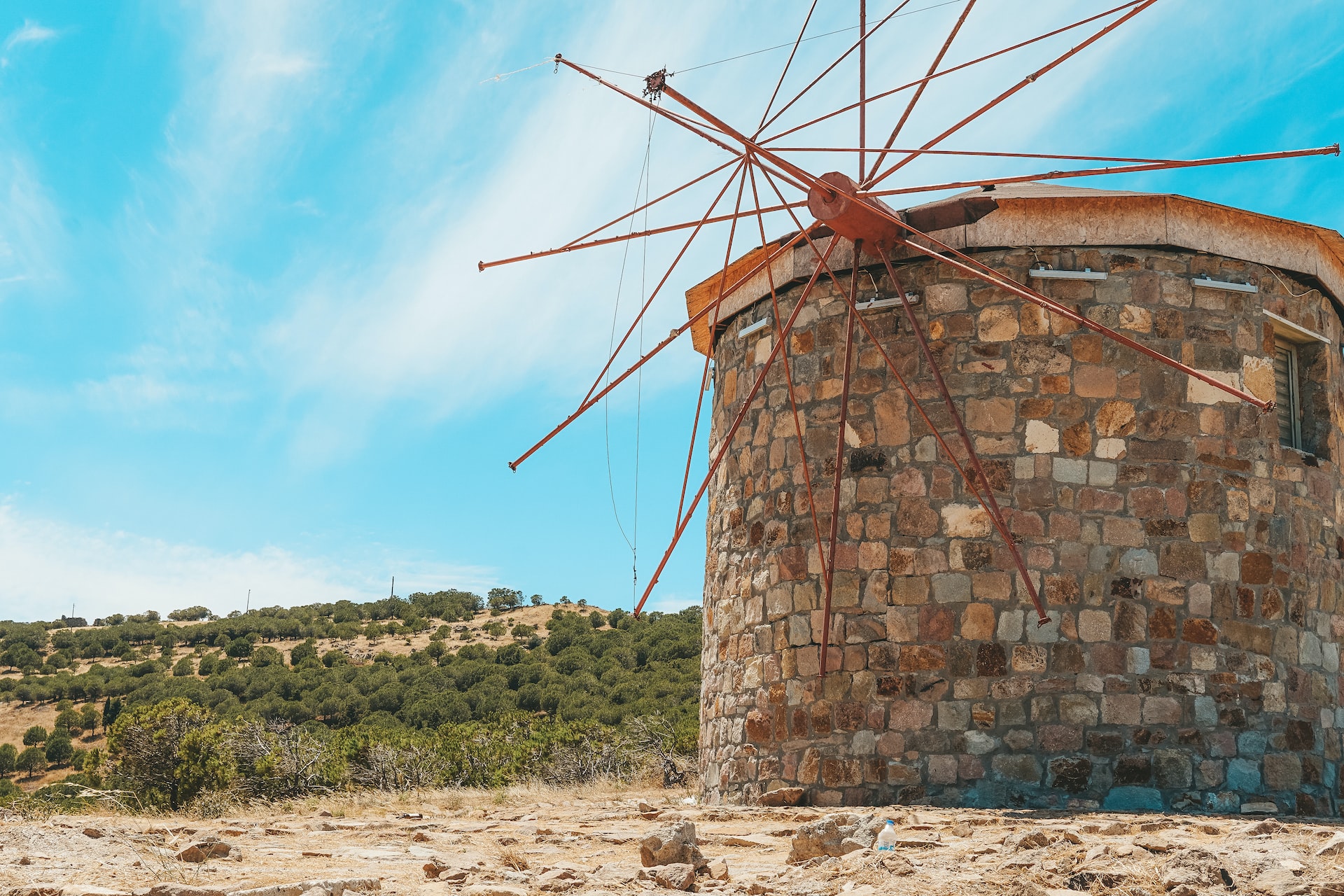 Sulubahçe Bay
It is a bay located in the middle of Ayazma Beach and Habbele Beach. But since there is no business here, it is not preferred much, even if it is close to other beaches. It is a place where those who come to Ayazma visit for a day.
Tuzburnu Bay
The bay, which is very close to Tuzburnu Lighthouse, is approximately 1 hour away from the island center by walking. You can also stop by the lighthouse and take a photo while you are walking in the bay.
Activities
Of course, vintage tours can be among the activities you can do in Bozcaada, which is a wine and grape island. In the vintage tours, which usually last 2 hours, each tour goes to another person's vineyard. As of 2022, it gives general information about the vintages of the island in the tours, which cost 150 TL per person. Then, after you get information about what kind of grape the vineyard is and how the grapes should be collected, you start to collect grapes for winemaking with the baskets given to you. It is quite a fun activity and we are sure that you cannot taste this experience anywhere.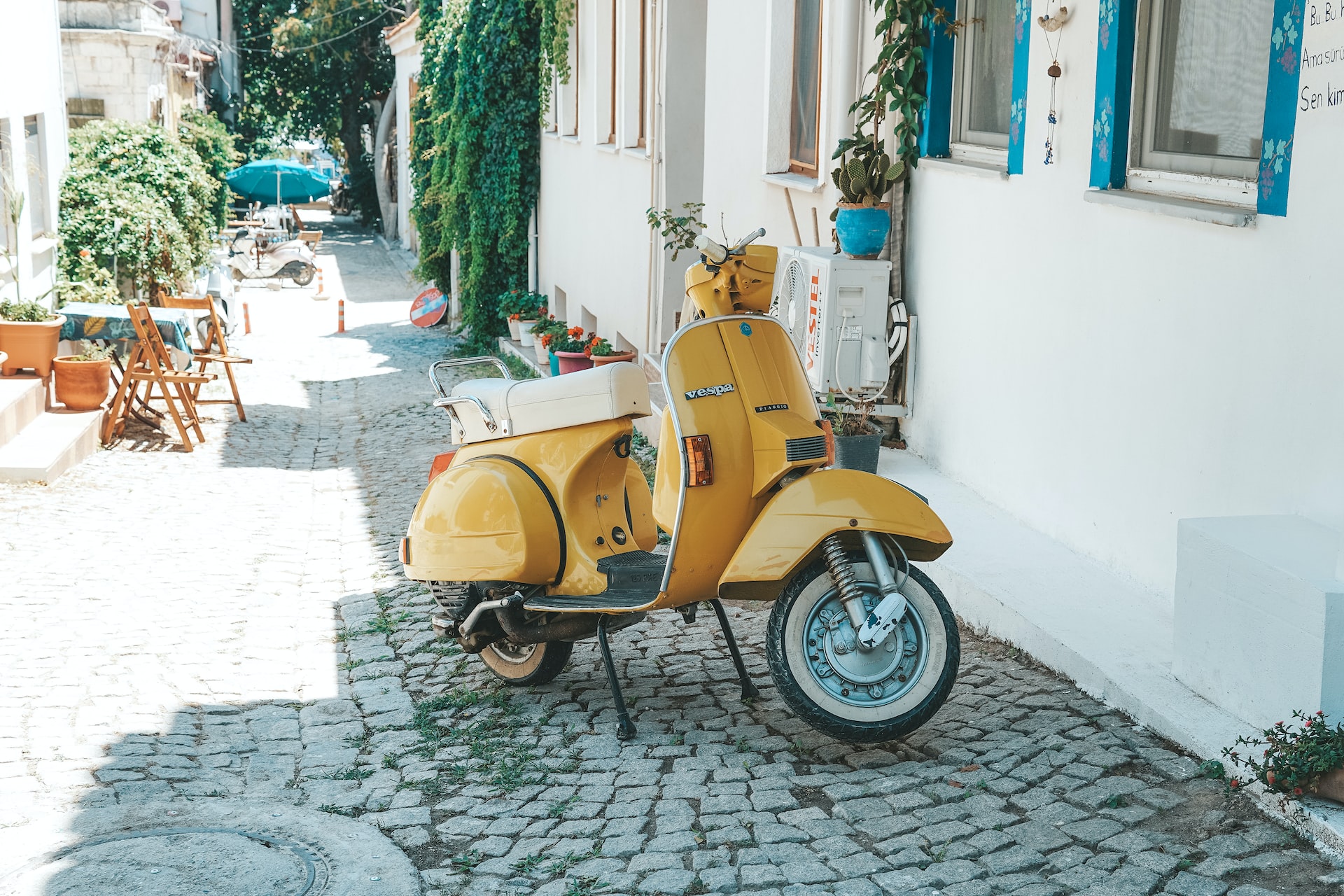 At the same time, you can walk on the famous Vineyard Road, which is only in Bozcaada in Turkey. On this road, it is possible to see all the grapes grown on the island. Vineyard Road in Sulubahçe Bay is 1 kilometer long and you are surrounded by grapes that are unique to the island or grown on the island. The best time to walk here is, of course, September.
Apart from swimming, you can join boat tours in the place, which stands out with its beaches as well as vineyards. If you want, you can go in a group with other people, or you can rent a boat yourself. You can also dive in the places you go with a boat you go with your own means. It is possible to dive where there is a great diversity of sea creatures and because the sea is not very deep. Some of the sea creatures you can see here include octopus, porpoise, sea hare, peonies and some crustaceans. You can also kitesurfing in the sea. Although there is no school for diving, there are schools for kitesurfing.