Culture & Travel
20 January 2022
Güncelleme Tarihi: 3 June 2022
You should take a good look at the features and services of the hotel where you will stay," so that you can have a pleasant and trouble-free time when you go on holiday as a family. This is even more important, especially for families with children. While the grandparents are on holiday, it is necessary to take advantage of the various facilities provided by the hotels so that the children do not get bored and can engage in activities. Now we will introduce you to some of the hotels that provide these facilities. Let's get started.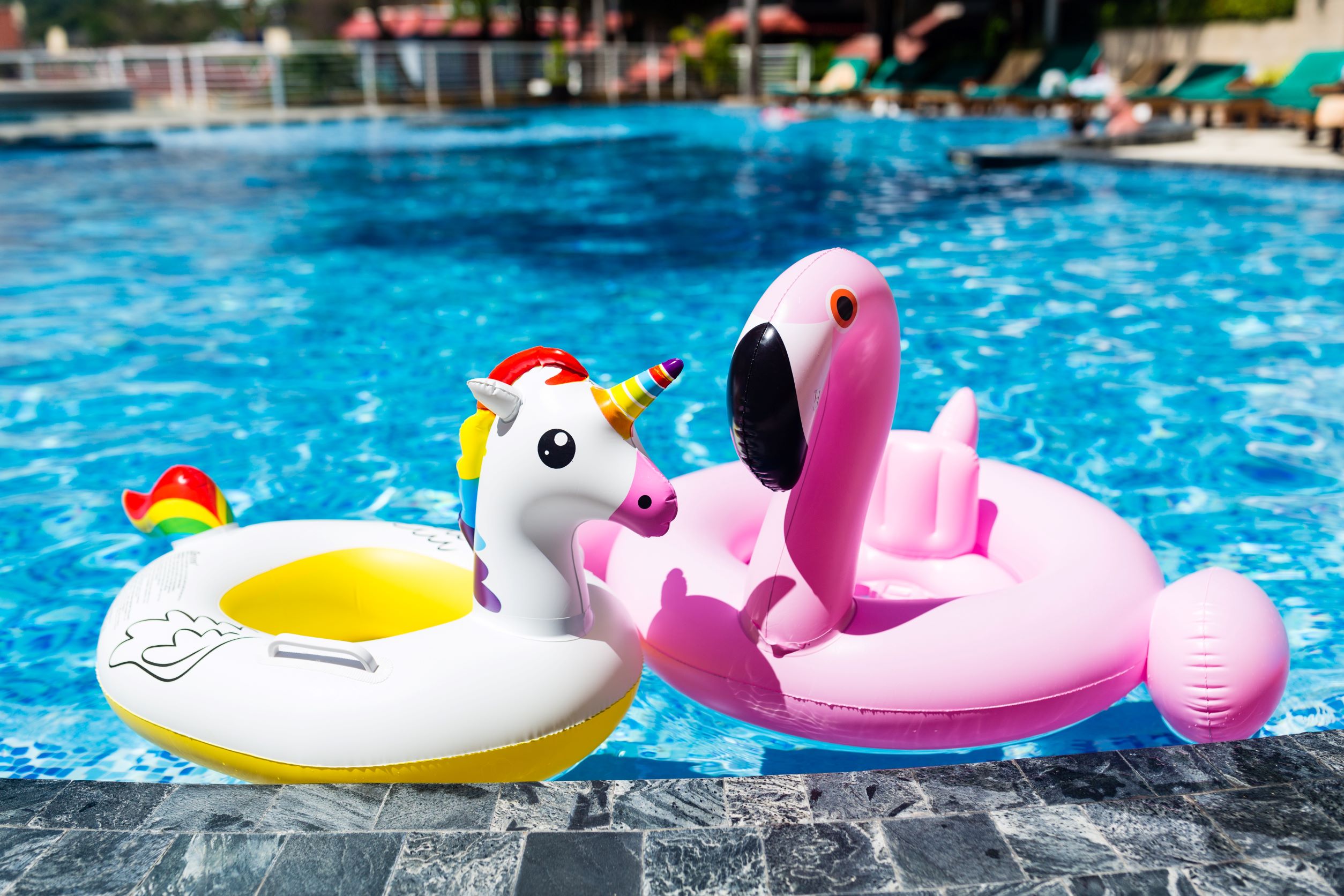 Club Nena, Antalya (Manavgat)
The hotel serves as baby and child friendly, works all day for them between the ages of 0-2 and 4-12. This is where you're going to it has an air-conditioned games and activity room, restaurant, indoor pool and private aquapark  with an area of approximately 1000 m2. Here are the services offered by the hotel, respectively:
- 3 children's pools (One of the pools is covered with jute and the other two pools have small slides.)
- Covered playground in the garden and on the beach
- Air-conditioned mini club games and coloring room
- Children's toilet in public places, beach and mini club
- Baby care unit in public toilets
- Family beds for mothers with babies on the beach (Smoking is prohibited in this area.)
- Potty for babies (0-2 age group)
- Bathtub for babies (0-2 age group)
- Net for baby bath (0-2 age group)
- Children's buffet, microwave, bottle heater in the restaurant.
- Baby chair in restaurant
- Cots and kettle in rooms
- The menu of the restaurant for children includes hamburgers, sandwiches and fries, ice cream service, wet cake and other bakery products.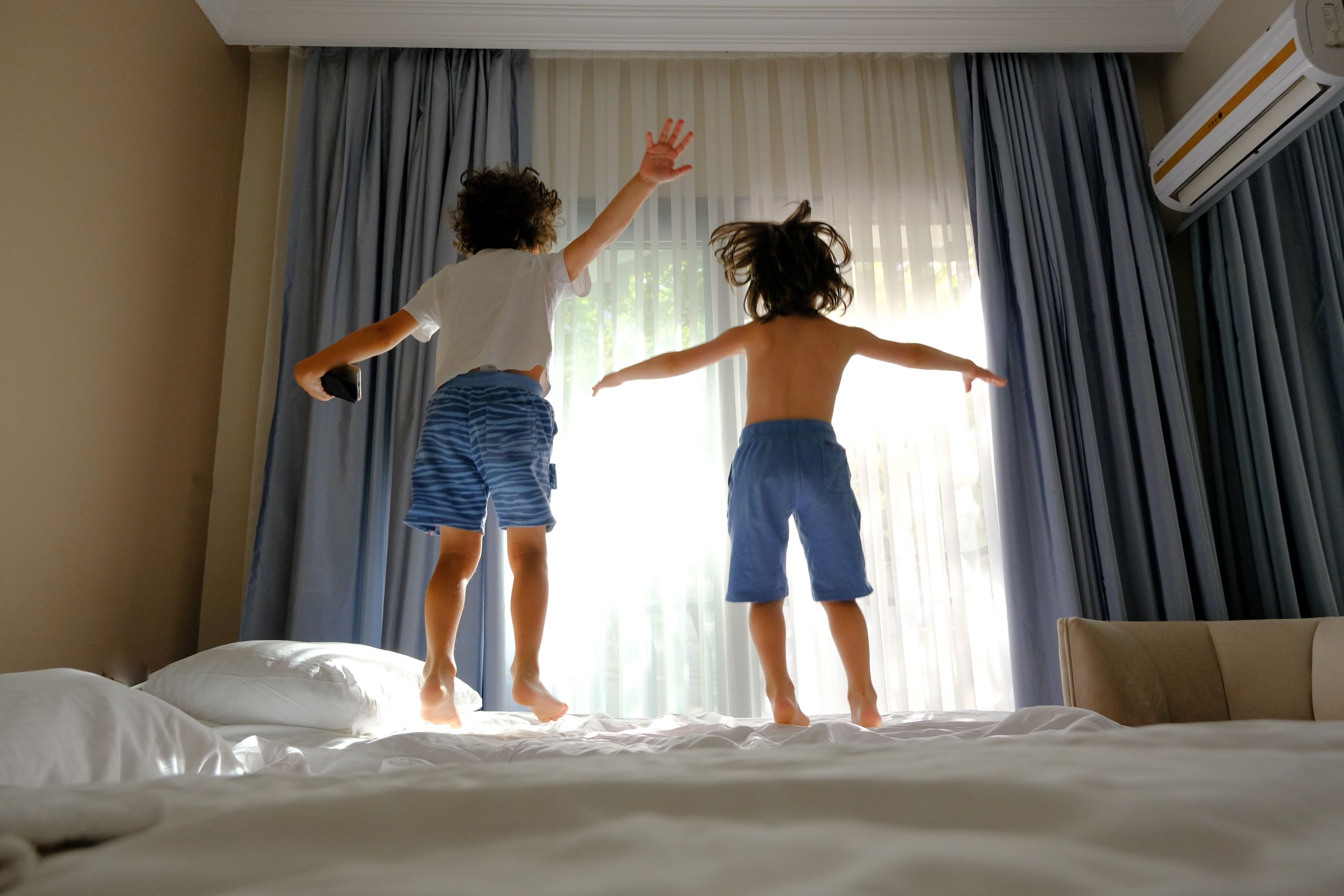 Papillon Zeugma Relaxury, Antalya (Belek)
For babies; services such as cots, kettle in the room to prepare food, baby bath, solid food restaurant suitable for babies, snack treats, baby care unit in toilets and outdoor playgrounds are provided.
For children; the children's restaurant has a private seating group, offers burgers, sandwiches and fries, ice cream, pizza, cake, fun activities for children accompanied by mini club staff trained in childcare, and outdoor playgrounds.
In addition, various services are offered to babies and children under the name "Papy Kids Club". The club is open from 10.00 to 23.00. Here are some of them:
For ages 1-3 (under parental supervision): Sleeping room, baby playroom, antibacterial floor, diaper replacement, bottle heater, microwave heater, sterilizer and baby chairs.
4-7 (Mini Club) and 8-12 (Maxi Club) for ages: Various competitions, games, tournaments, special themed days, pool games, birthday parties, craft activities, children's festivals, workshops, individual and team sports activities, foreign language and dance lessons, face painting, PS4 room, cinema, lego room, art workshop, playground, outdoor swimming pools, aquapark, mini disco and children's show,  Children's menu in a la carte restaurant, children's buffet in the main restaurant.
For ages 13-17 (Youth Club): Various competitions, games, tournaments, special themed days, pool games, birthday parties, workshops, individual and team sports activities, playstation, cinema (june-September). Working hours are between 10.00-12.30 / 14.30-17.00.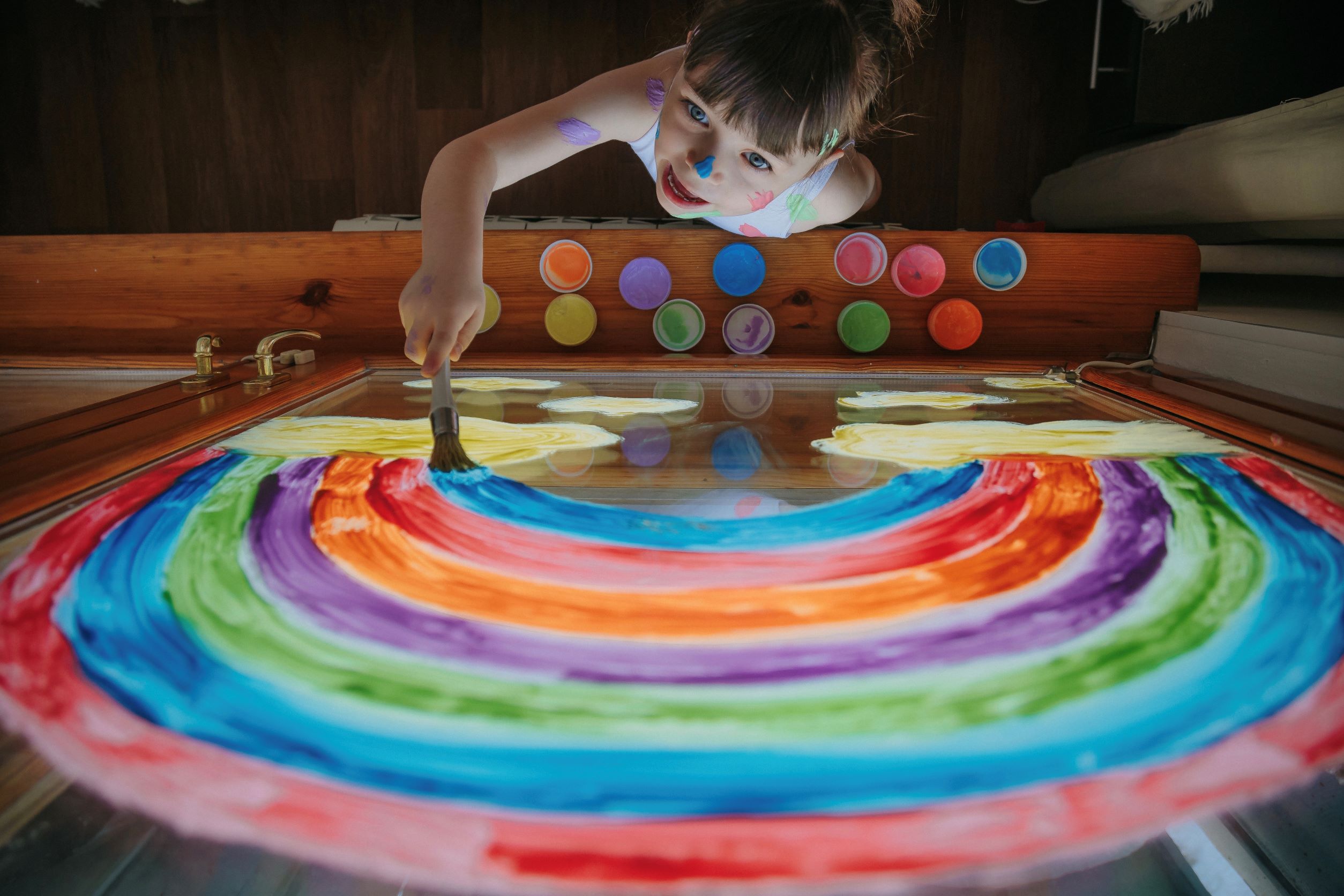 Liberty Fabay, Muğla (Fethiye)
Here, special care for infants and children between the ages of 06 and 12 is offered for a fee. There is also a baby beach surrounded by a breakwater so that little friends can spend time with their families or mini club employees. Various entertainment clubs have been created in the hotel, which has places such as children's playground, movie theater, children's handicraft workshop. These:
Liby & Berty Kids Club: open from 08.30 to 18.00 / 19.30 - 22.30. It's closed one day a week, but babysitting is available for a fee. 
Teenage Club: Team games and various activities for children between the ages of 13 and 17. It is open between 10.30-12.30 / 15.00 - 18.00 / 21.00-23.00.
Rixos Premium Bodrum, Muğla 
This hotel, which is considered baby and child friendly, is our second stop in Muğla. Just like other hotels, this place has services such as cots, babysitting unit, bottle and kettle, baby bath, outdoor playgrounds, free Wi-fi service, children's pool, food service.
In addition, you can use the Clubs called Rixy Baby for 12 months-3 years, Rixy Mini for 4-12 year olds, Rixy Midi for 6-7 year olds, Rixy Maxsi for 8-12 year olds, Teenage Club for 13-16 year olds do fun activities. Thanks to cinema, children's animation, mini disco, games on the children's slide and hobby work in the art workshop, children never get bored on holiday.
Kuştur Club Holiday Village Otel, Aydın (Kuşadası)
The hotel has a children's club and playground for children between the ages of 4 and 12, which is open from 09.30-12.30 in the morning and from 14.30 to 17.30 in the afternoon. There are experienced child animators who speak Turkish, German, English, Russian and French for children who come to the children's club.
In addition to mini golf, basketball, face painting, mini bowling, darts, pool games, T-shirt painting, sand games, coloring, children's cinema, children's show, cookie making, tournaments are also held.
A microwave and bottle heater for babies are available in the main restaurant. You can enjoy your holiday with your children at this 5 star hotel.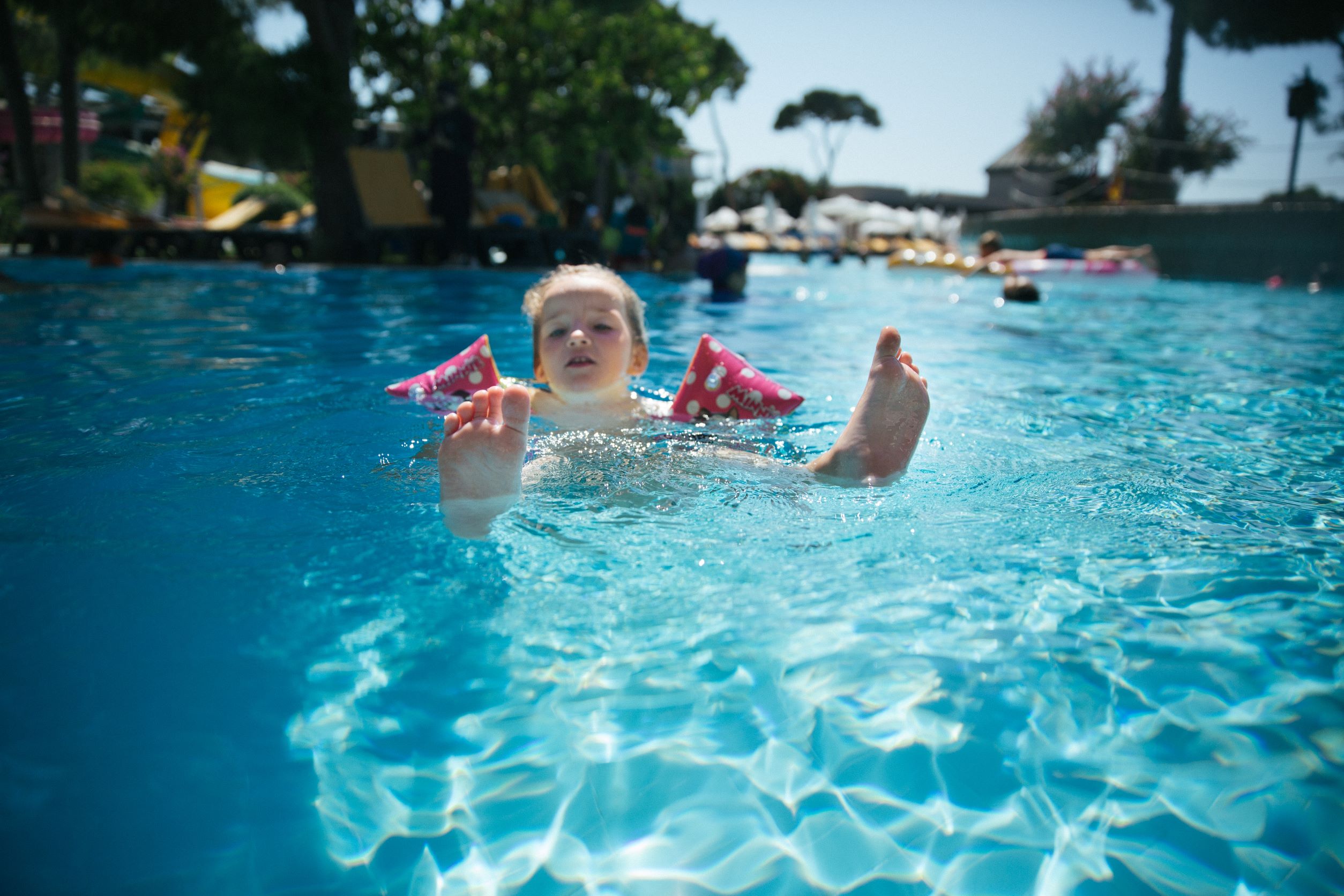 Tui Blue Ephesus, Aydın (Kuşadası)
For babies; you can buy swimwear etc. from the store located within the hotel, you can find yogurt and milk in the main restaurant. You can also request a (paid) baby bath and a bottle warmer if needed.
You can also request transport such as strollers from the hotel authorities.
For children; children's menu service at the hotel's a la carte restaurants is available, so your children will feel special.