Culture & Travel
26 January 2022
Güncelleme Tarihi: 3 June 2022
The Winter Olympics, which have preserved popularity since 1924, continue to be held in different parts of the world. Beijing, the capital of China, will host the Winter Olympics, which will take place from February 4th to February 20th this year. Undoubtedly, Beijing is an exquisite choice for the Winter Olympics as a city that attracts tourists with its cultural and historical charms. This is a destination that will open the door to many touristic activities and attractions when you go to watch the Olympics.
So, would you like to know the most special and enjoyable places in Beijing? Here are 10 very special places worth visiting in Beijing, host of the 2022 Winter Olympics!
1- The Great Wall of China
One of China's most famous historical buildings, The Great Wall of China, is just an hour from Beijing. The first section, which opened to tourists in 1950, is the Badaling Pass, a long walk through the 16th Century and 8-meter-high section of the The Great Wall of China,to witness the unique nature view.  As you walk, you will feel the history deeply, accompanied by numerous historical buildings and railings.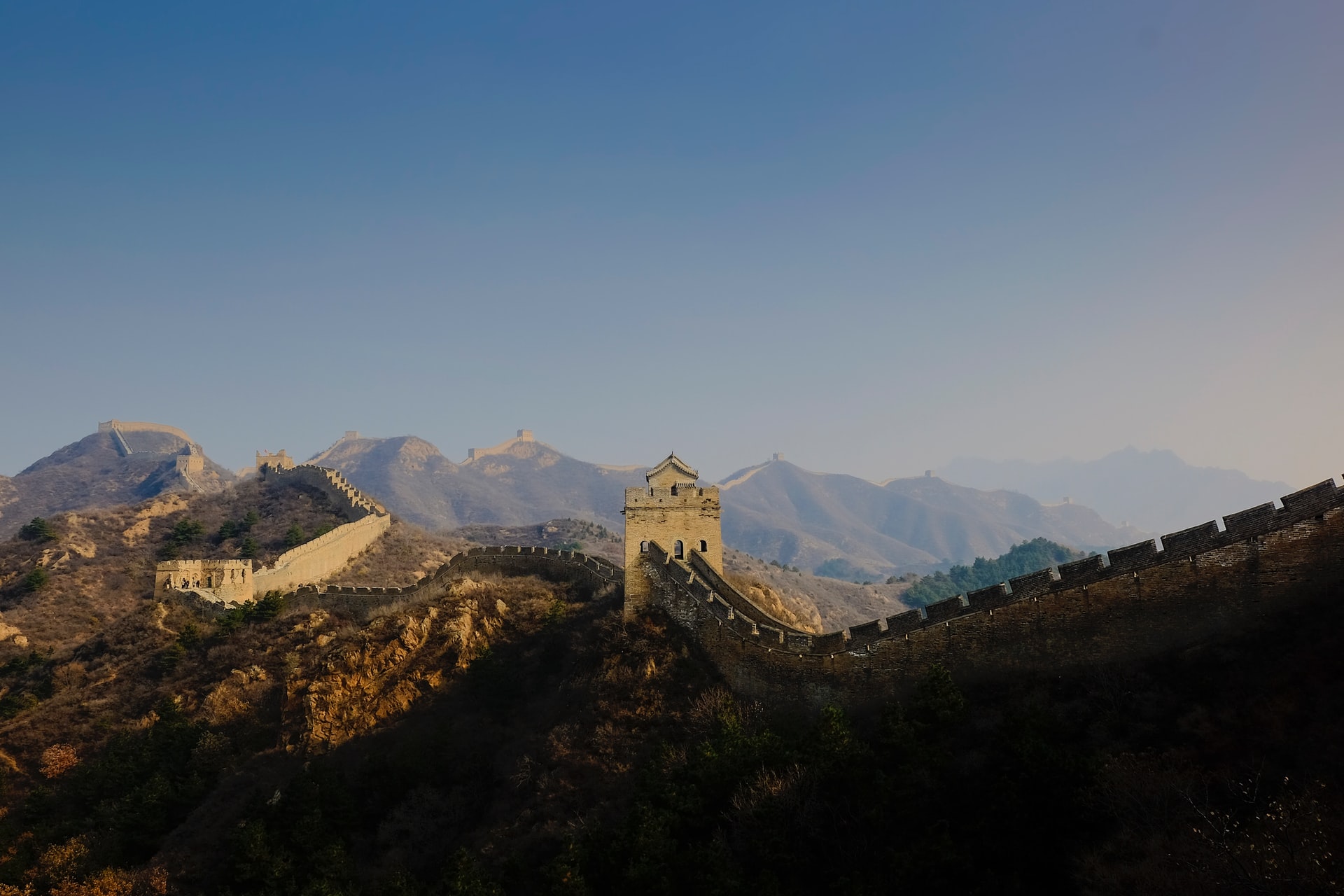 2- The Palace Museum
This museum, also known as The Forbidden City; It is one of the most prestigious museums in the world and in China with its unique architectural structure, huge paintings and calligraphies, antiques from imperial collections and impressive ceramics. This UNESCO World Heritage-listed museum is located in the heart of Beijing and has been preserved since the past with walls 10 meters high.
3- Tiananmen Square
Tiananmen, the world's largest inner-city square, was built in 1958 to celebrate the 10th Anniversary of the Republic of China and is big enough to accommodate millions of people.When you get here, we say don't come back until you see the Museum of the Chinese Revolution, the Zhengyangmen Gate and the 38-meter obelisk, the People's Heroes Monument.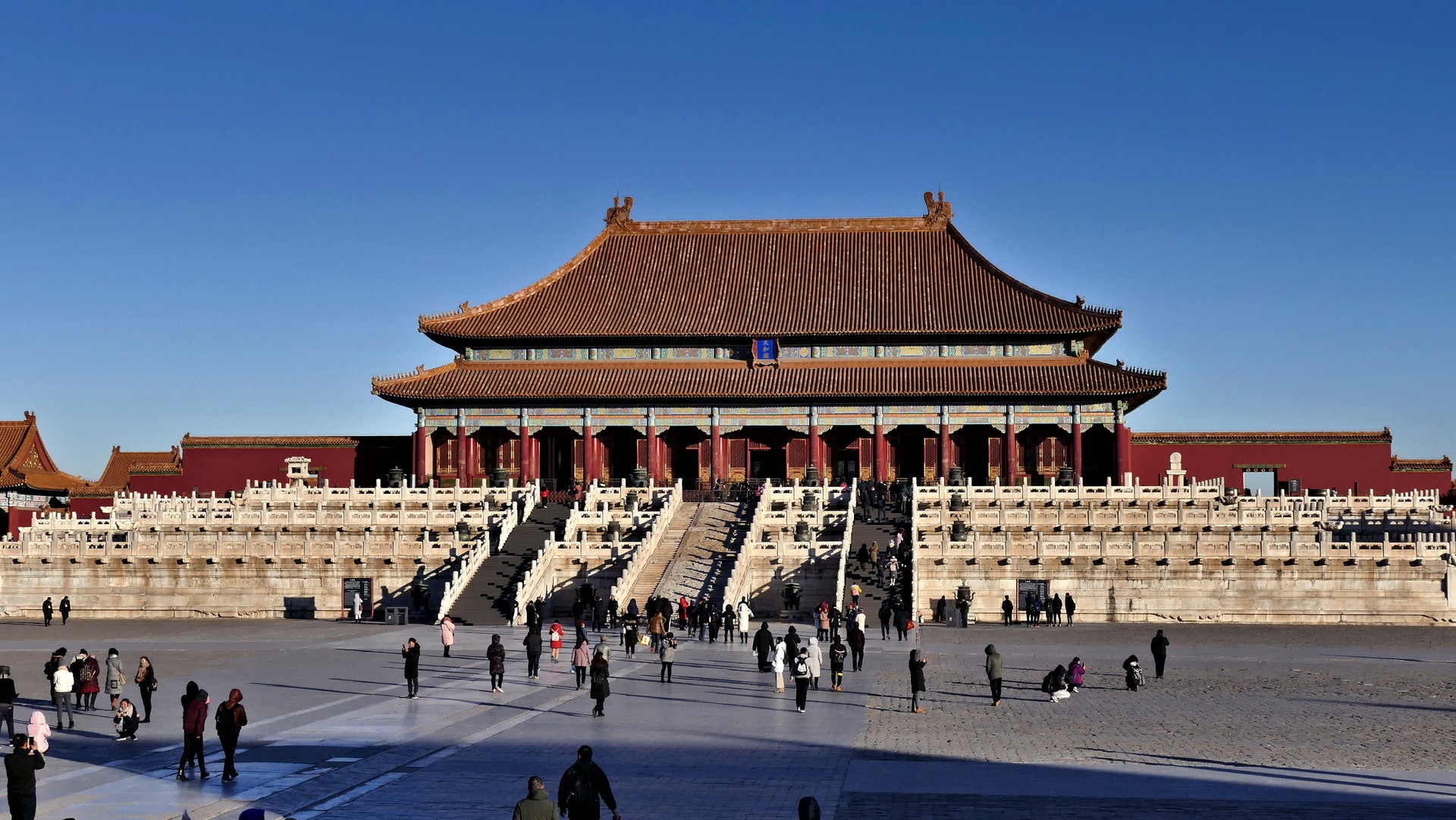 4- Beihai Park
This is one of the oldest imperial gardens to have existed in Beijing and will fascinate you with the beauty of nearby Lake Beihai. The most important structures of the park are; Round Castle and Lighting Hall from Yuan Period. The Buddha statue carved from the white jade block in the hall will impress you!
5- The Temple of Heaven
The Temple of Heaven, home to some of Beijing's sacred structures, will fascinate you with its green-surrounded areas and temples and shrines representing heaven and earth divided into two. Paradise Cellar with its blue tiled roof and the Echo Wall inside are worth a visit.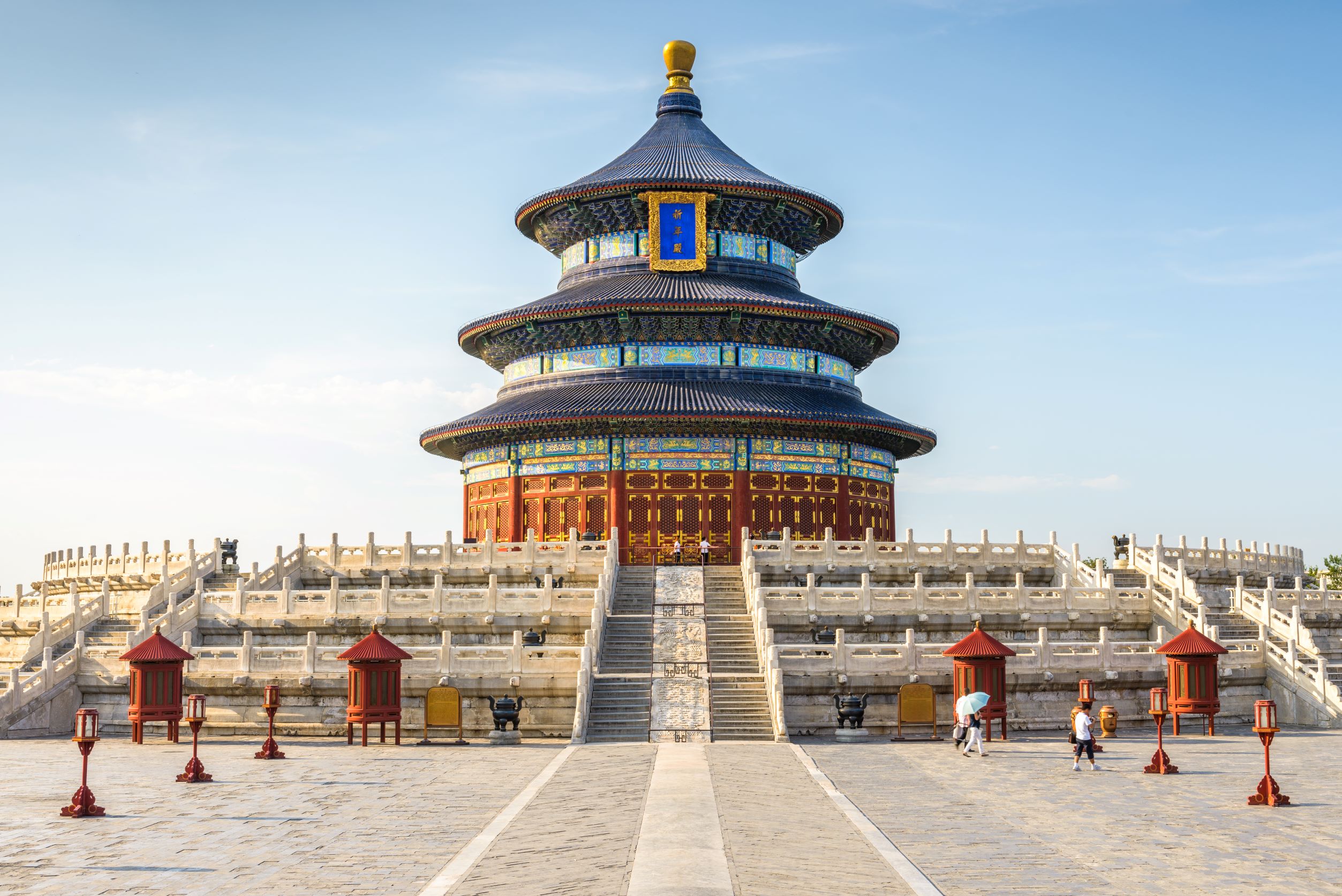 6-

Lama Temple
This is one of the most attractive and best preserved temples in Beijing. Equipped with a variety of works of art and serving the religion of Lamaism at the time, the temple attracts visitors with its Hall of The Kings of Heaven, where the Buddha statue is located. The largest building here, Wangfu Ge, is another unique structure with an 18-meter sandalwood statue.
7-

Summer Palace
Just 30 minutes from central Beijing, the palace will take you back to the 12th century with its stunning 700-year-old man-made lake and lush gardens. While you're here, don't pass without seeing the Grand Theatre, where Chinese plays and music are on display. We say take at least half a day to visit this palace, which has many buildings worth visiting.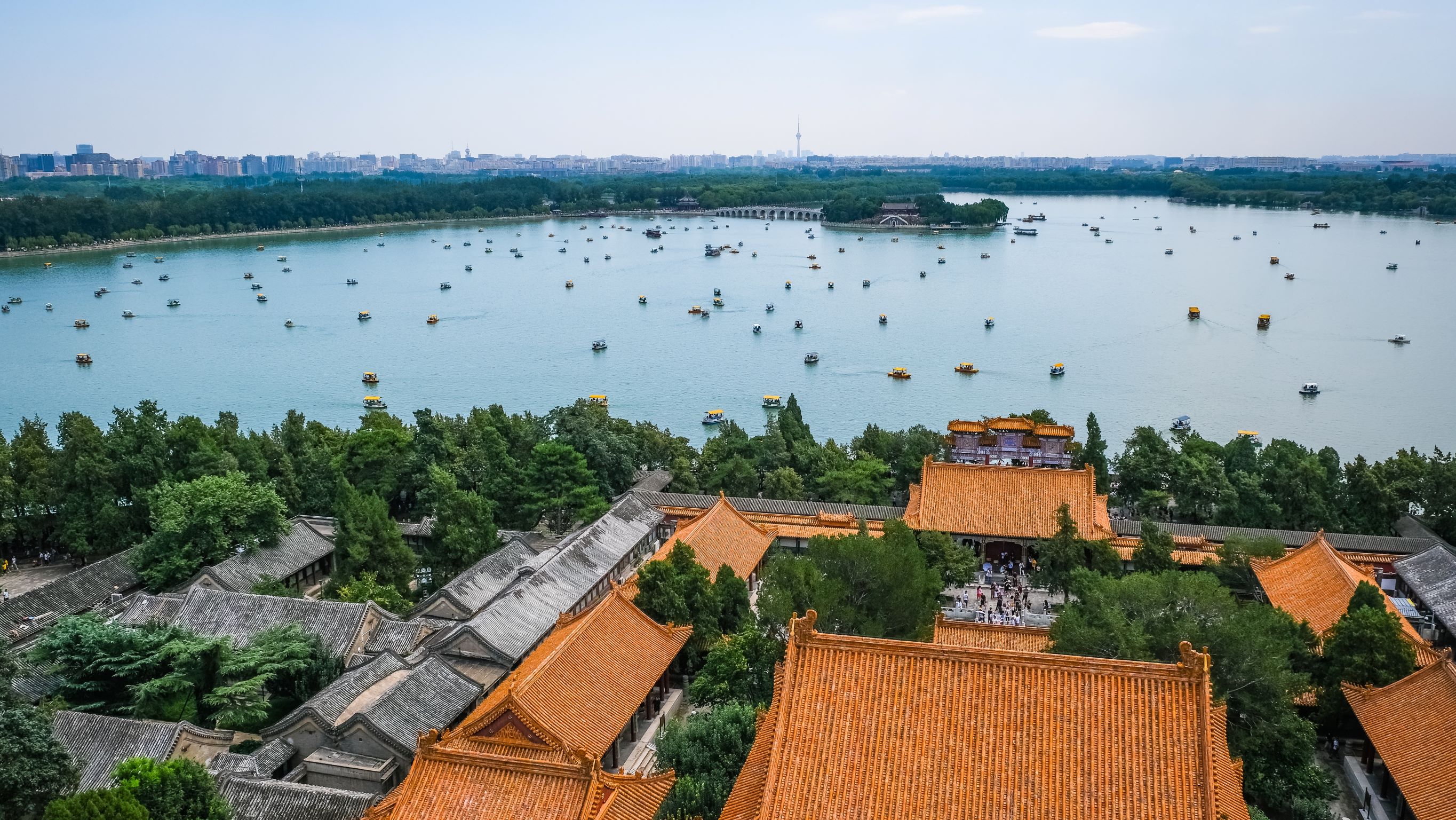 8-

Beijing Botanical Garden
With its colorful flowers and nearly 10,000 species of plants, this botanical garden is worth a visit in Beijing. We are sure that great fragrances are emitted from the gardens of roses, bamboo, lilacs, cherries, peonies and many more species. Enjoy a unique nature exhibition accompanied by plants, gardens, groves and Buddhist temples.
9- Beijing Zoo
Beijing Zoo, one of the oldest zoos in China, has been since 1906. This is where you're going to nearly 1,000 species and nearly 15,000 animals will accompany your pleasant times in nature with an aquarium and gazebos surrounded by greens. Don't forget to visit here to meet giant pandas, golden monkeys, milu deer and northeastern tigers from china's rare wild animals.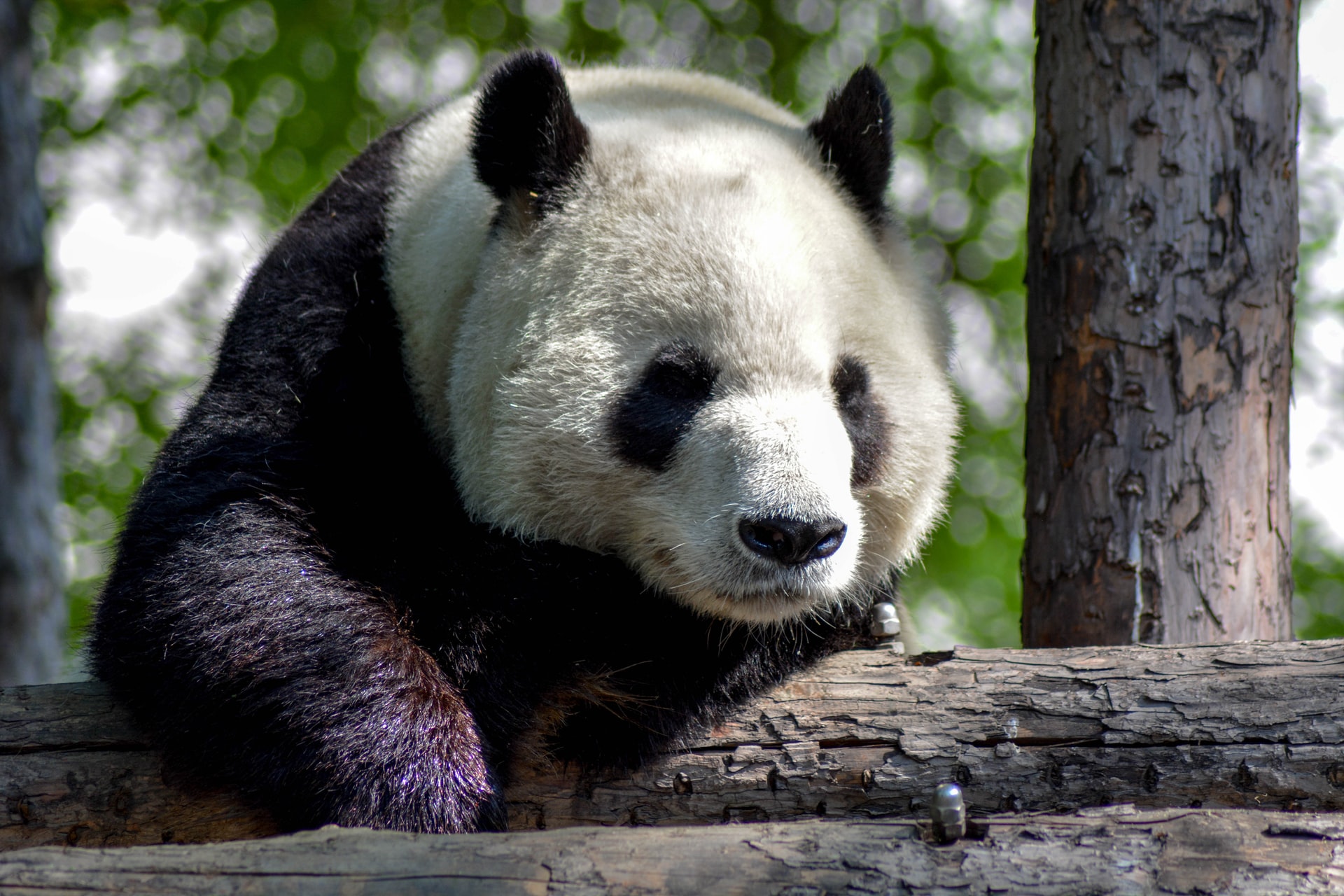 10- 

Beijing World Park
You can witness 109 different structures from 40 countries in this park, which is exhibited as a miniature of the Earth with 5 continents in it. You will be surprised to see almost the same as the Eiffel Tower, statue of liberty, pyramids of Egypt and other famous structures. Don't forget to shop on international streets, after wandering accompanied by laser fountains and labyrinths made of plants.