Culture & Travel
29 May 2023

Brazil, the fascinating and energetic country of Latin America, is an ideal destination for an adventure full of streets dancing to the rhythm of Samba, the magnificent beaches of Rio de Janeiro and explorations in the depths of the Amazon Jungle. Moreover, the absence of a visa requirement to this friendly country offers unlimited opportunities for travelers from all over the world. All you have to do is enjoy traveling to beaches like Ipanema and Copacabana without having to deal with visa procedures.
Brasilia
If you're traveling to Brazil, make sure to include Brasilia as your first stop. As the capital of Brazil, Brasilia holds significant importance. Renowned for its remarkable modern urban architecture, it is home to numerous important bureaucratic buildings. Besides its administrative role, Brasilia offers a wealth of unique historical and tourist attractions for you to explore. When visiting Brasilia, be sure to visit the Brasilia Cathedral, Juscelino Kubitschek Bridge, Paranoá Lake, and Juscelino Kubitschek Monument. These captivating sites are bound to leave a lasting impression on you.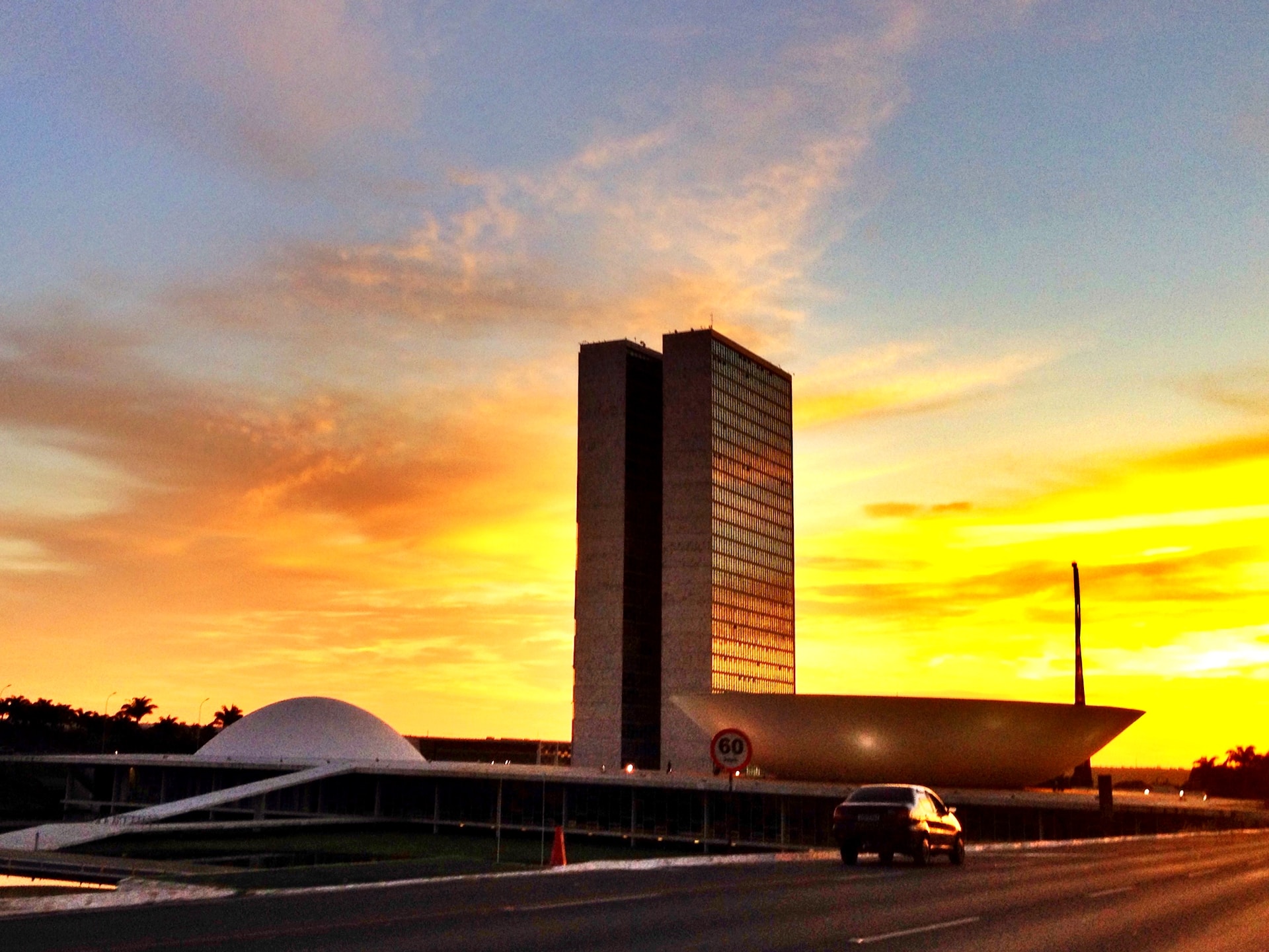 Rio de Janeiro
Our next destination is Rio de Janeiro, the second largest city in Brazil, renowned for its iconic Christ the Redeemer statue. This statue overlooks the Maracanã Stadium and attracts thousands of visitors each year. Moreover, the Rio Carnival, a vibrant celebration dating back to 1840, adds a splash of color to the streets of Rio de Janeiro, drawing tourists from all corners of the globe. During the carnival season, the city captivates visitors with captivating samba shows, providing a unique and enjoyable experience.
In addition to these attractions, the most convenient and enjoyable way to reach Sugarloaf Mountain, one of the country's most famous and popular viewpoints offering a breathtaking aerial view of the city, is undoubtedly by cable car. The cable car operates in two stages, with the first stop in Urca, which also boasts a magnificent view comparable to that of Sugarloaf Mountain.
Salvador
The next stop we will discuss is bound to captivate you. Salvador, also known as Salvador da Bahia, serves as the capital of Bahia, a state located in the Northeast Region of Brazil. The city's historic center, recognized as a UNESCO World Heritage Site, is renowned for its impressive Portuguese colonial architecture dating back to the 17th and 19th centuries. Salvador's rich cultural heritage and architectural marvels continue to garner fame and popularity with each passing year.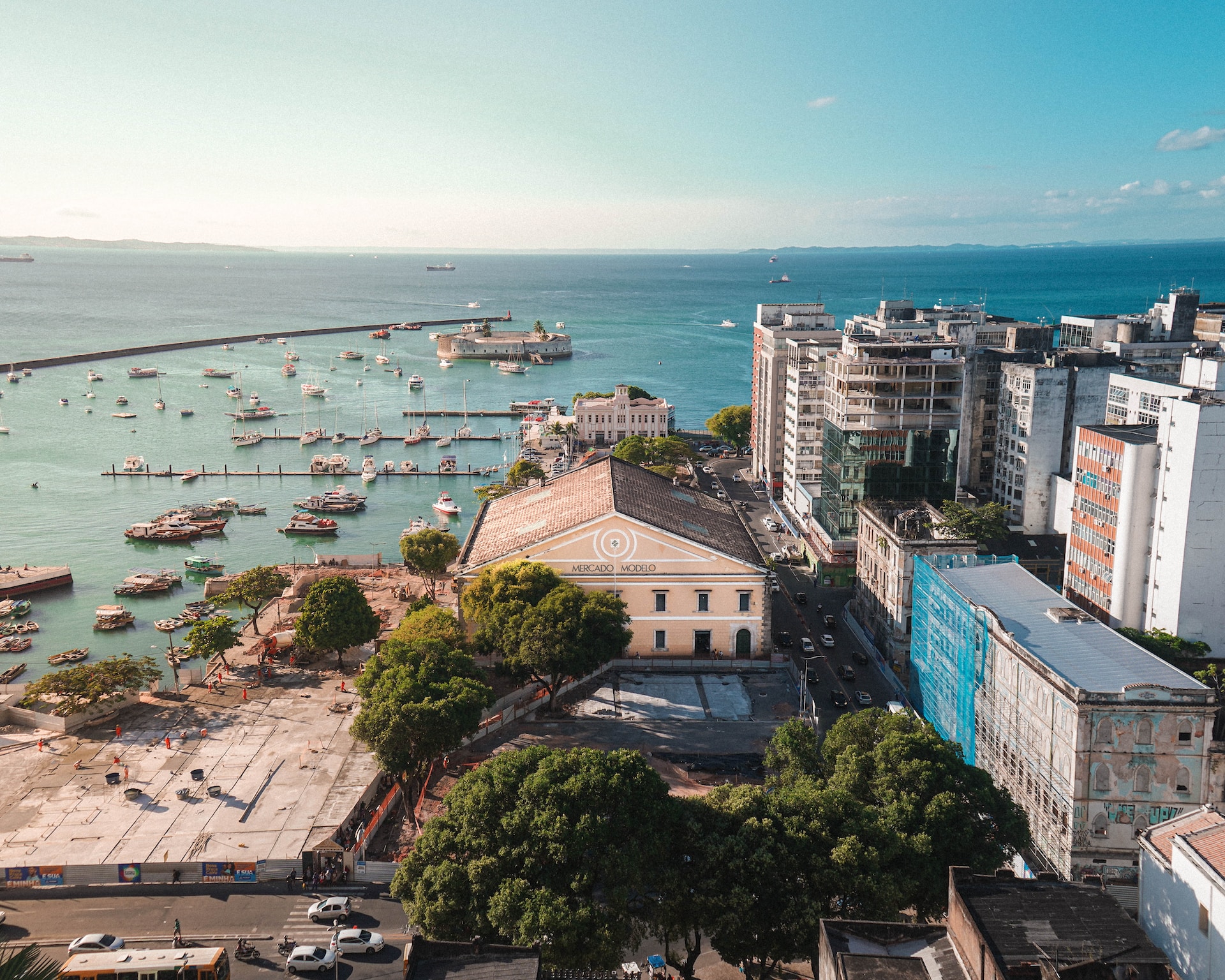 Furthermore, Salvador da Bahia boasts a mesmerizing, fairy tale-like ambiance due to its well-preserved historical fabric. Constructed with meticulous attention to detail between the 17th and 19th centuries, this city stands as one of the oldest and most renowned in the New World. Its exceptional cultural significance led to its inclusion in the prestigious UNESCO World Cultural Heritage List in 1985, setting it apart from its counterparts and solidifying its status as a true gem.
São Paulo
Now, let's venture to São Paulo, Brazil's highly sought-after city and one that frequently captures attention. Known as the largest city in South America, São Paulo traces its origins back to its founding by Portuguese Catholic priests in 1554. Today, it stands as one of the most popular tourist destinations, celebrated for its rich historical architecture. Additionally, the São Paulo International Film Festival, which has been running since 1976, adds an extra spark to the city's vibrant cultural scene, making it an exciting and widely acclaimed event. If you're traveling to Brazil, São Paulo should undoubtedly be on your itinerary.
Morro de Sao Paulo, Bahia
Let me introduce you to a place that will leave you awe-inspired with its stunning surroundings! Have you ever heard of Morro de São Paulo, a destination where cars are prohibited and even pedestrians are encouraged to go barefoot? Situated at the northernmost point of Tinhare Island in Bahia, Morro de São Paulo is a highly sought-after location. It has gained popularity as a favorite spot in Brazil, thanks to its enchanting natural beauty and pristine beaches. With only bicycles allowed, Morro de São Paulo offers a unique experience that sets it apart. Don't miss the opportunity to include this extraordinary place in your travel itinerary.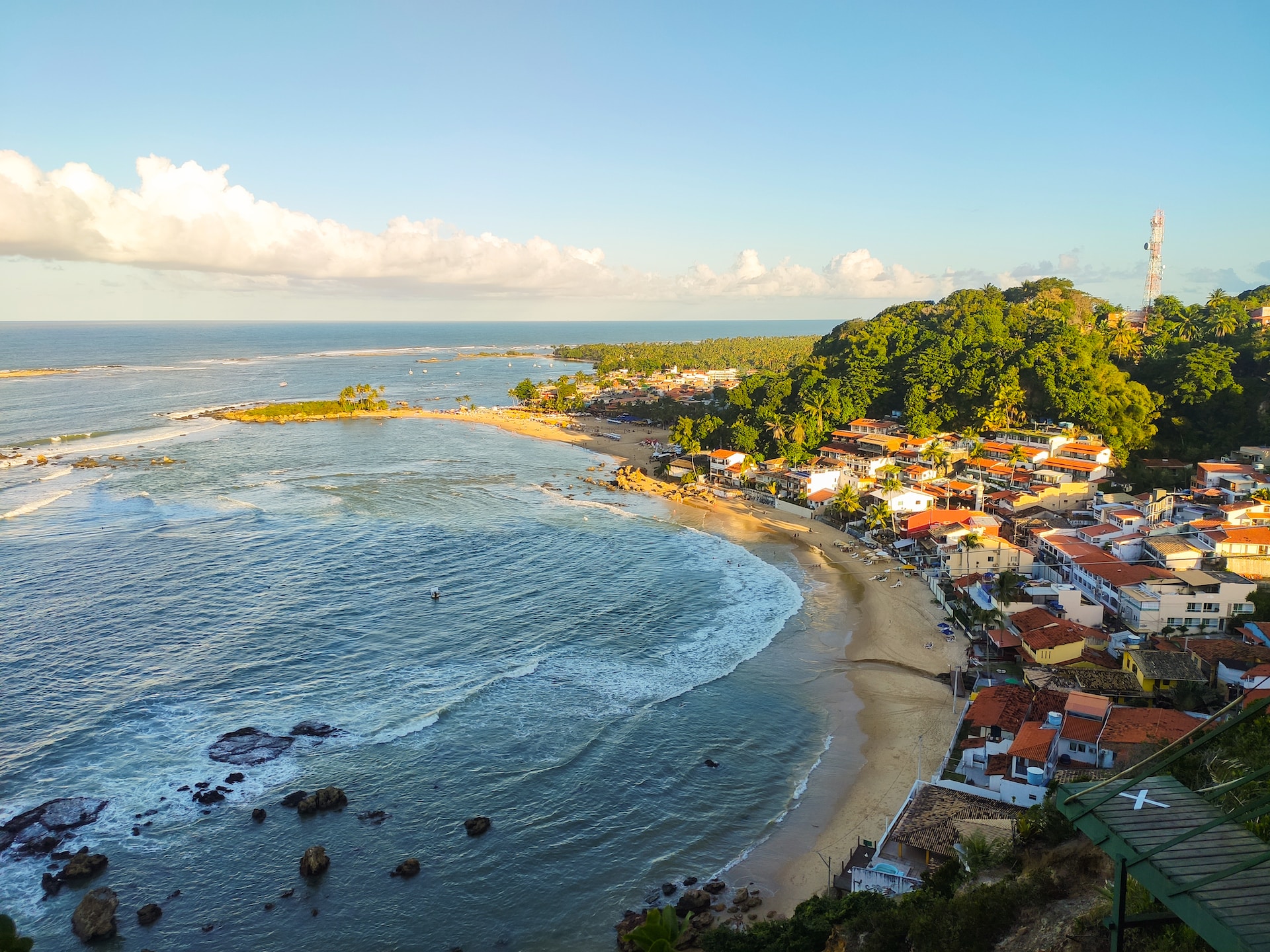 Maceió
Let's delve into Maceió, one of Brazil's top tourist destinations. Maceió is renowned for its captivating beaches, boasting some of the most picturesque shores in the country. Among the city's most famous beaches are Paripueira, Frances, Gunga, and Pajucara. What sets Maceió apart is its unique location where a river meets the ocean, creating a mesmerizing sight. Visitors who experience this natural wonder often find themselves irresistibly drawn back time and again. With its breathtaking surroundings and excellent amenities, Maceió promises an unforgettable experience. Make sure to include this remarkable destination on your itinerary.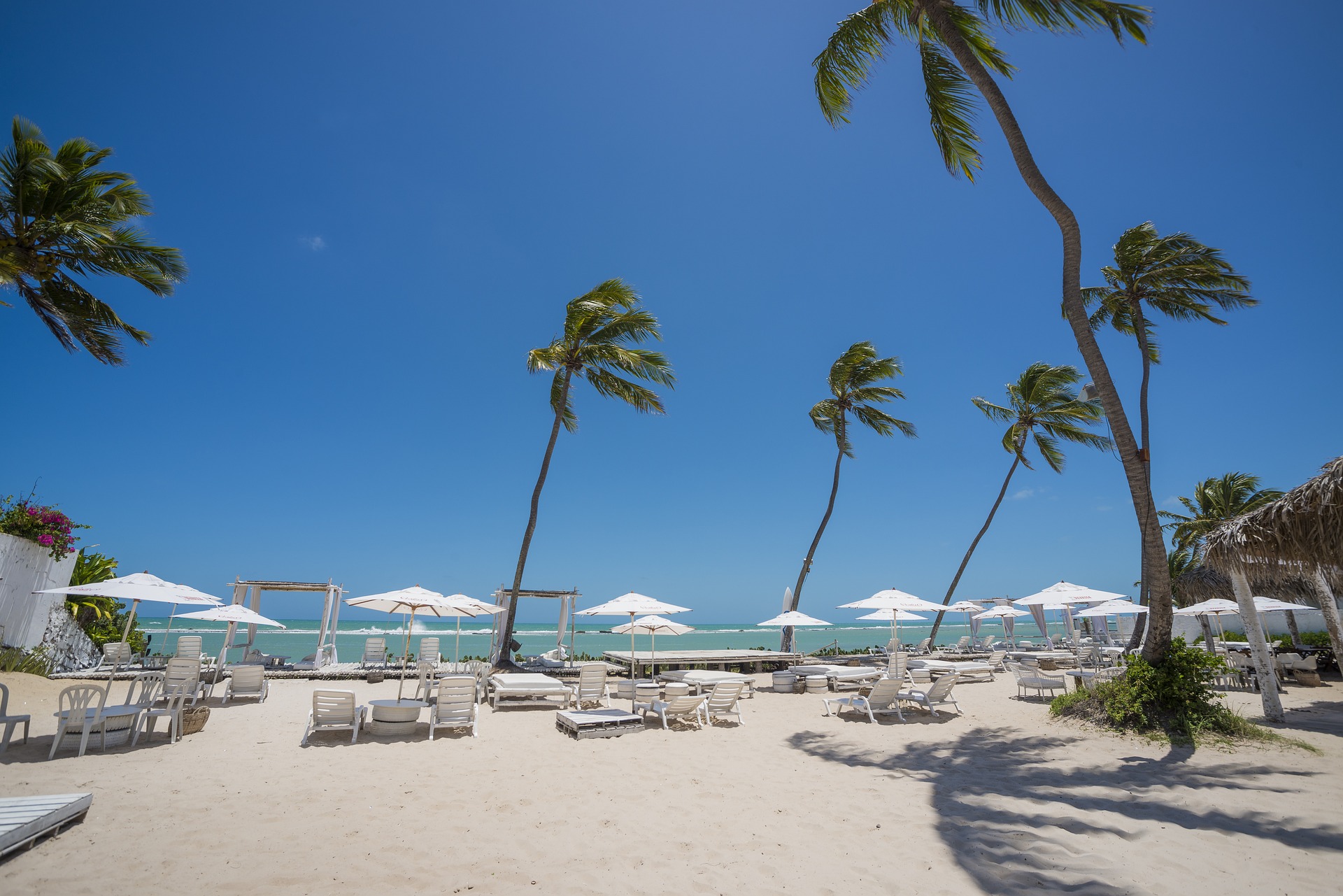 Foz do Iguazu, Parana
Let's now explore the awe-inspiring Iguazu Falls, Brazil's most renowned and must-visit waterfall. Situated in Foz do Iguazu, in the Brazilian state of Parana, it is one of the largest waterfalls in the world. Undoubtedly, Iguazu Falls stands out as a breathtaking natural wonder, captivating visitors with its sheer grandeur. Spanning across the borders of Brazil, Paraguay, and Argentina, people from all corners of Brazil flock to witness the magnificence of this waterfall. If you're seeking to create unforgettable memories in these extraordinary locations, it's time to pack your suitcase and embark on this remarkable journey.