Culture & Travel
18 September 2023

National Walking Day is an annual event celebrated on October 3-4. Millions of people worldwide come together on this significant day to promote walking, establish regular physical activity routines, and encourage a healthy lifestyle.

Türkiye is fortunate in this regard, as it boasts numerous hiking trails waiting to be explored in a country blessed with unique natural beauty. Here are our top picks for you:
The Lycian Way
The Lycian Way in Muğla is one of our country's most beautiful, longest, and most enjoyable hiking routes. This trail, which showcases both natural wonders and historical heritage, spans a total of 555 km. The journey begins in Ovacık, Fethiye, and concludes in Gelikbayırı Village, Antalya. Named after the Lycians, this route was once a vital center. Nearly 30 trails await those who wish to hike the Lycian Way. Along the route, you can sometimes stroll along the coastline and other times traverse the slopes, encountering captivating attractions such as Butterfly Valley, Kalkan, Kaş, Kabak Bay, Mount Olympus, and Çıralı.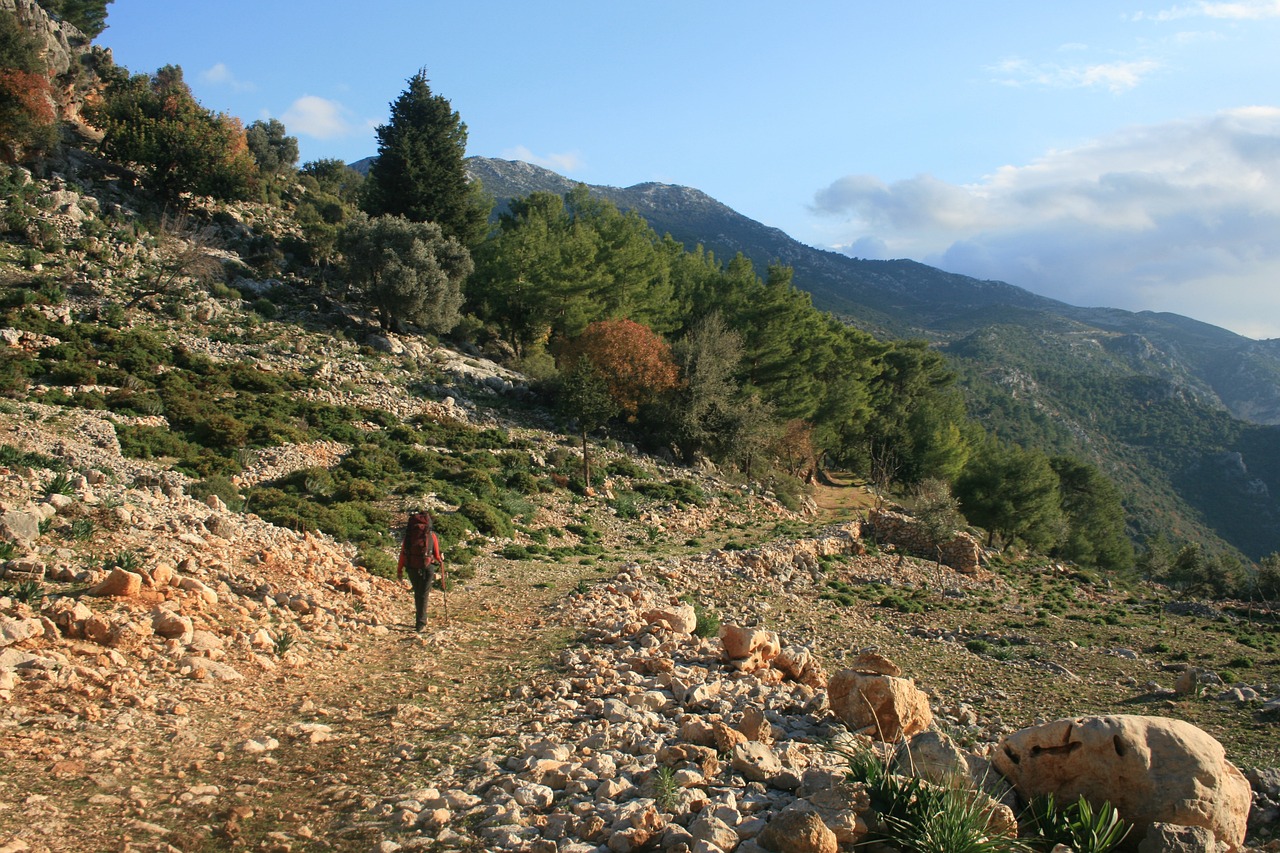 Ballıkayalar Nature Park
Ballıkayalar Nature Park in Kocaeli is noteworthy for its proximity to the city center. With a total of 10 kilometers of hiking trails, this park is one of the nearest trekking destinations to Istanbul. Rock climbing is also an option here. While following the creek, you can explore various elevations, slopes, and ponds. Admission to the national park requires a fee, but camping is also permitted.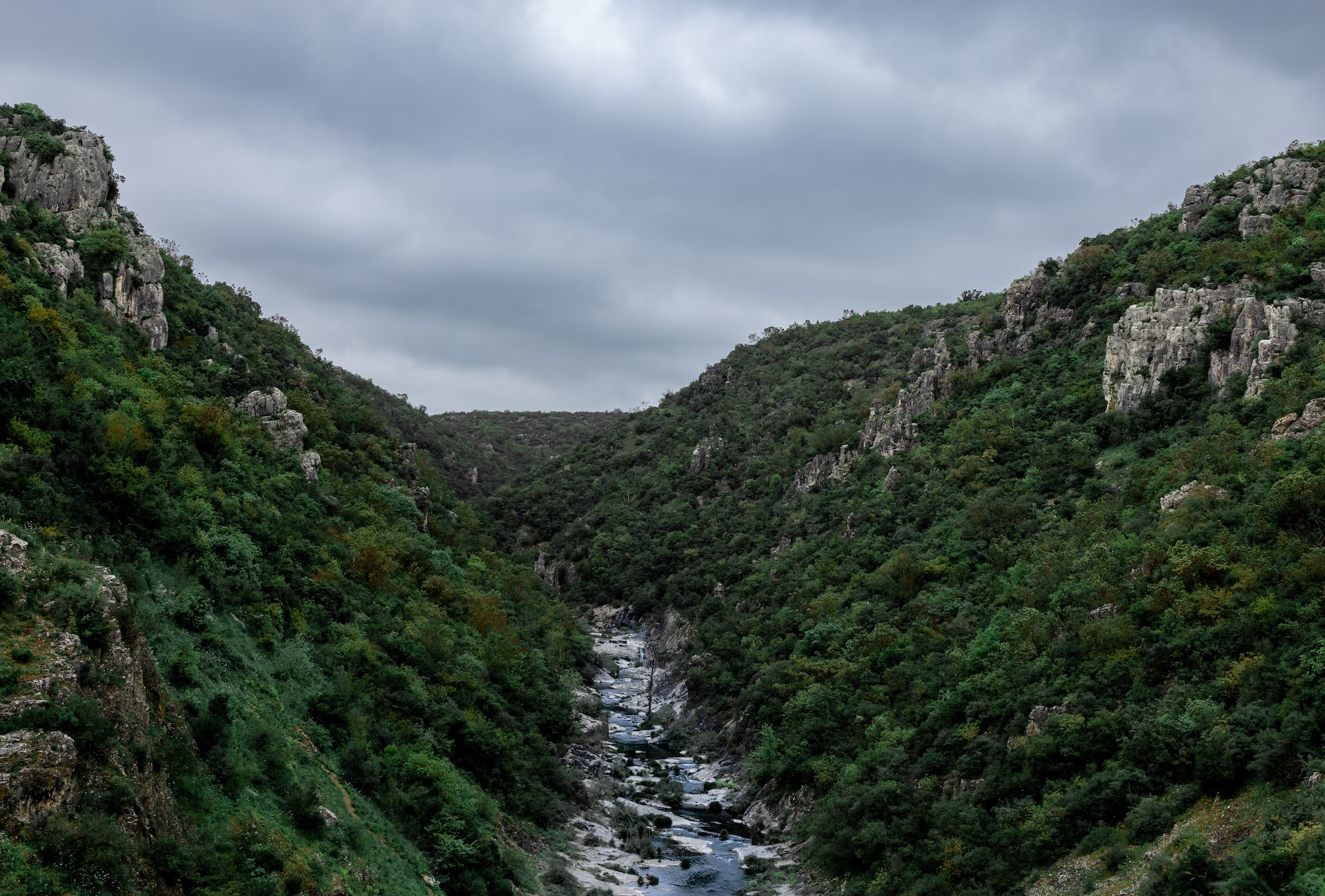 Hittite Trail
The Hittite Way, an ancient caravan and migration route, is considered one of today's most appealing tourist destinations. Within the 2634-hectare area covering the ruins of the Hittite city Hattusa and Alacahöyük in the Boğazkale district of Çorum, there are 17 hiking trails. The Hittite Way, crafted using historical routes in Hattusa, Alacahöyük, and Şapinuva, cities of great significance to the Hittites, once a superpower, is a truly unique spot in the world for history, culture, and nature enthusiasts.
Mount Ida
The Ida Mountains offer an exquisite hiking route from Edremit to Sarıkız, providing a one-of-a-kind experience amidst lush forests. It is particularly suitable for those seeking respite from the pressures of city life and a chance to commune with nature. While there are hiking routes of varying difficulty levels, some are relatively easy, and others are moderately challenging. You can explore trails like the Yayla - Ayı Deresi Trail, Şahindere Trails, Tozlu-Çeyizdere Trail, and Tahtakuşlar-Kapaklı-Dumanlı-Tavşanoynağı-Sarıkız Hill Trail, catering to different skill levels.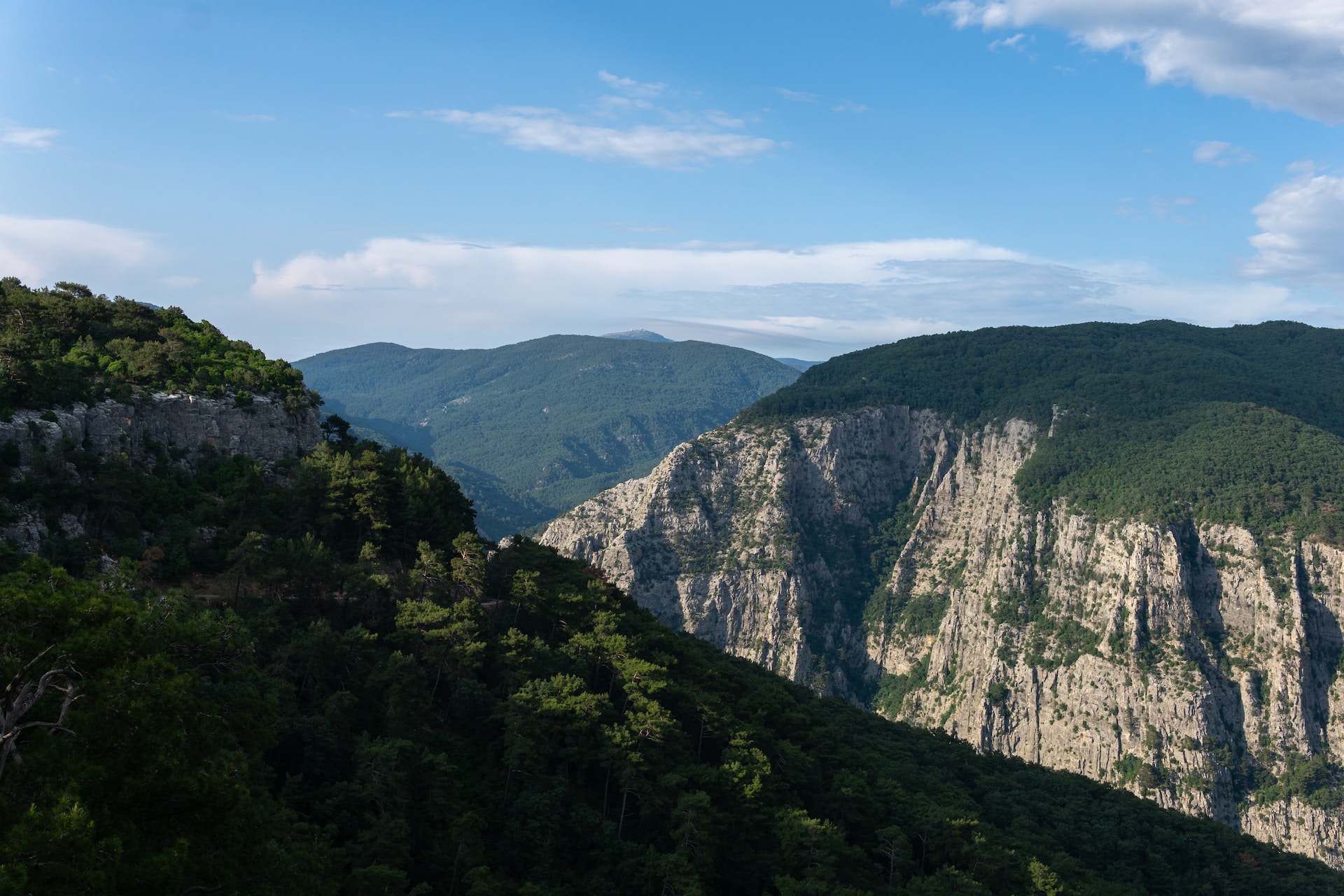 Kaçkar Mountains
For those seeking a hiking experience with a breathtaking view of the Black Sea, look no further than the Kaçkar Mountains. The trail here reaches heights of around 4 thousand meters. Your trek begins at Rize Çamlıhemşin. On this hiking trail, surrounded by a variety of flowers and plants, you'll also encounter plateaus and glacial lakes that will truly amaze you.
Ihlara Valley
The Ihlara Valley, formed over centuries by the erosion of the Melendiz Stream, is a mesmerizing sight for all who visit. Situated in Cappadocia, it's a must-see destination for nearly every visitor to the region. The walking route through the valley, where lush greenery and the valley stream encompass you, can be completed in 1-1.5 hours. With its easy terrain, it's a stroll that anyone, young or old, can enjoy. To descend into the Ihlara Valley, you'll need to tackle a 380-step staircase, but the view that awaits is absolutely worth it.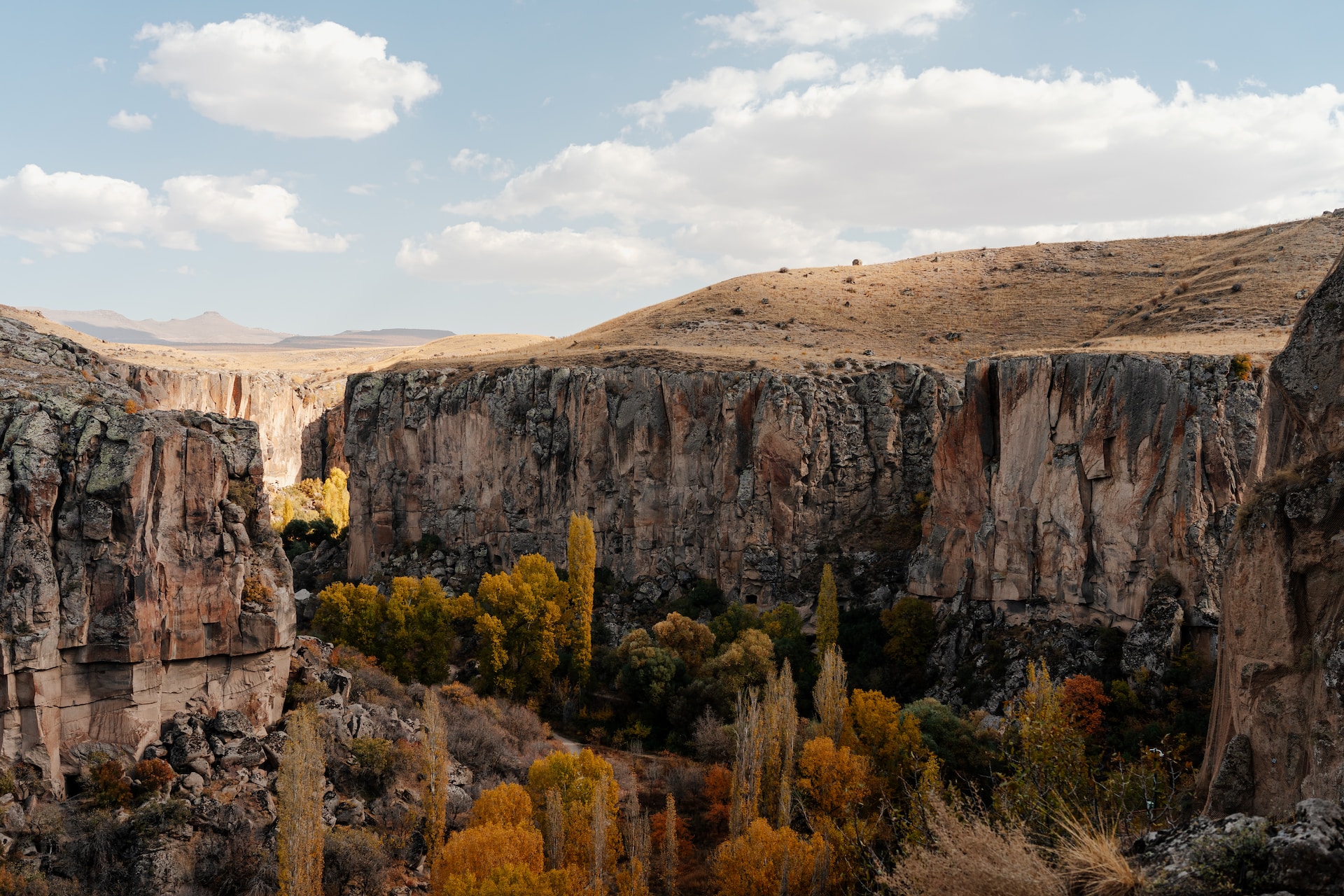 Bafa Lake
Bafa Lake, a captivating sight, lies within the boundaries of Milas. Those looking to indulge in trekking on the Söke Plain often make their way here. This area is especially suitable for day treks, and you'll have the chance to explore historical sites and revel in the natural beauty around Lake Bafa. There are two routes to choose from around Lake Bafa. Opt for the longer King's Road for extended hikes, where you may even stumble upon the ruins of the ancient city of Heraklia.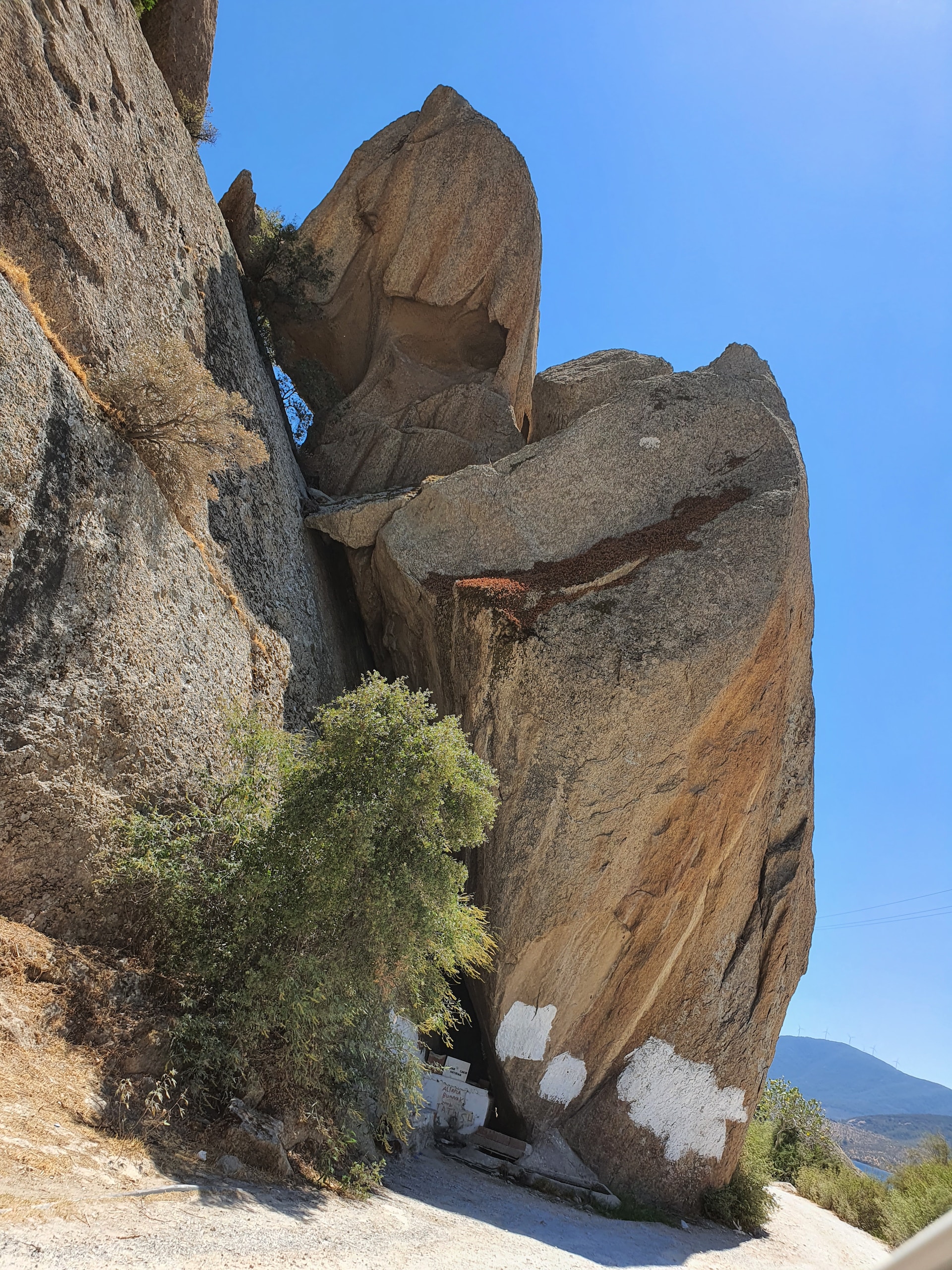 Bolkar Mountains
The majestic Bolkar Mountains stretch from Niğde to Mersin, offering an ideal route for nature enthusiasts seeking long walks. Your journey begins at Meydan Plateau and continues all the way to Çamlıyayla. This three-day trek includes designated camping areas along the way. The Bolkar Mountains boast numerous peaks, but trekking enthusiasts often set their sights on conquering Medetsiz. The best time for trekking in the Bolkar Mountains and its surroundings is typically between May and August.
Phrygian Way
The Phrygian Way, a path that blends ancient cities with natural beauty, dates back 3,000 years. This route traverses the provinces of Ankara, Eskişehir, Afyonkarahisar, and Kütahya. Along this hiking route, you'll encounter numerous pathways and forested areas, often stumbling upon ancient cities steeped in history. The Phrygian Way consists of three main routes, totaling a lengthy distance of 506 kilometers. Your journey begins in the town of Seydiler, nestled between Ankara and Afyonkarahisar. The Phrygian Way offers trekking and cycling routes, as well as horseback tours. The best time to explore the Phrygian Way, which can be quite cold in winter, is typically between May and October.