Culture & Travel
13 April 2023

If you haven't planned your trip yet, we've got exciting news for you. Are you interested in exploring a fascinating route that will captivate you with its enchanting architecture? We've put together a list of special destinations in Santiago De Compostela, which is renowned for its magical walking route. Let's begin our tour and discover the unique charms of this beautiful city.
Santiago de Compostela

Cathedral
When you hear the name Santiago de Compostela, the first place that comes to mind is undoubtedly the Santiago de Compostela Cathedral, which is considered the most sacred Christian monument in the country. This impressive building is noteworthy for its unique towers. Additionally, it's located in the main square of the city center, called "Praza do Obradoiro," which features early Romanesque architecture and has historical significance.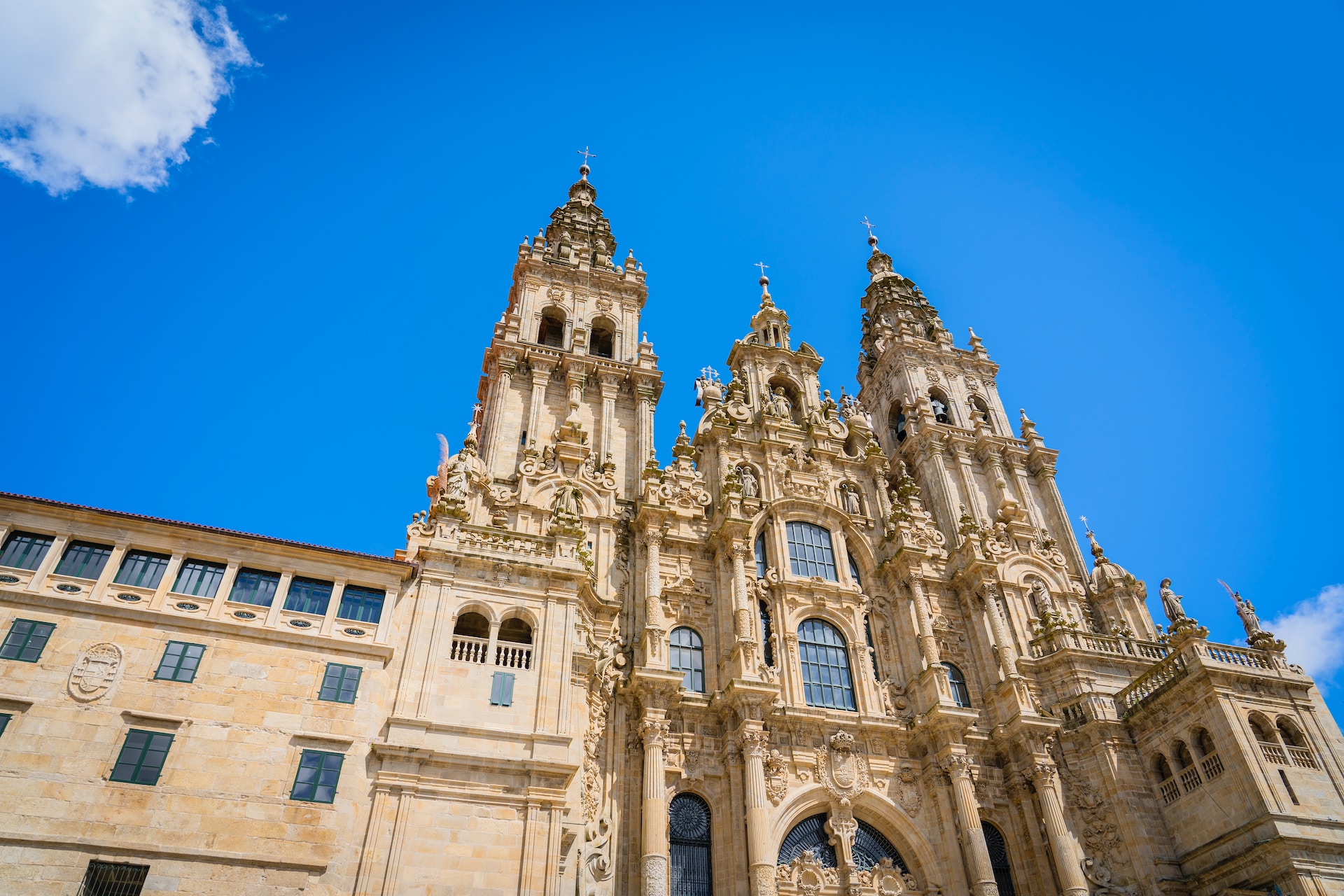 Furthermore, this religious edifice was constructed between 1075 and 1211 to supplant a pre-existing church that dates back to the 9th century. This singular cathedral, which underwent multiple renovations in Gothic, Plateresque, and Neoclassical styles, features a grandiose entrance that serves as a welcoming reception for pilgrims. The chapel located in the southern nave of this exceptional cathedral, referred to as the "Capilla de las Reliquias," entombs numerous monarchs from the 12th and 15th centuries. Of particular note is the Cathedral Museum, situated on the premises, which houses a collection of diverse artifacts salvaged from archaeological excavations.
Do not forget to start your journey of Santiago de Compostela with this historical cathedral that appeals to both history and art enthusiasts with all its magnificence!
Museo del Pueblo Gallego (

The Museum of Galician People

)
Our next stop is a place that will leave you spellbound when you see it. The Museum of Galician People, located in the historic and ancient monastery of Santo Domingo de Bonaval, has been in operation since 1976 and continues to host exhibitions showcasing the relationships within Galician culture.
In addition, the museum's permanent collections include works on the evolution of the Galician economy from prehistoric times to the present day. This place, including the historic monastery where the museum is located, is a popular destination for tourists visiting Santiago de Compostela.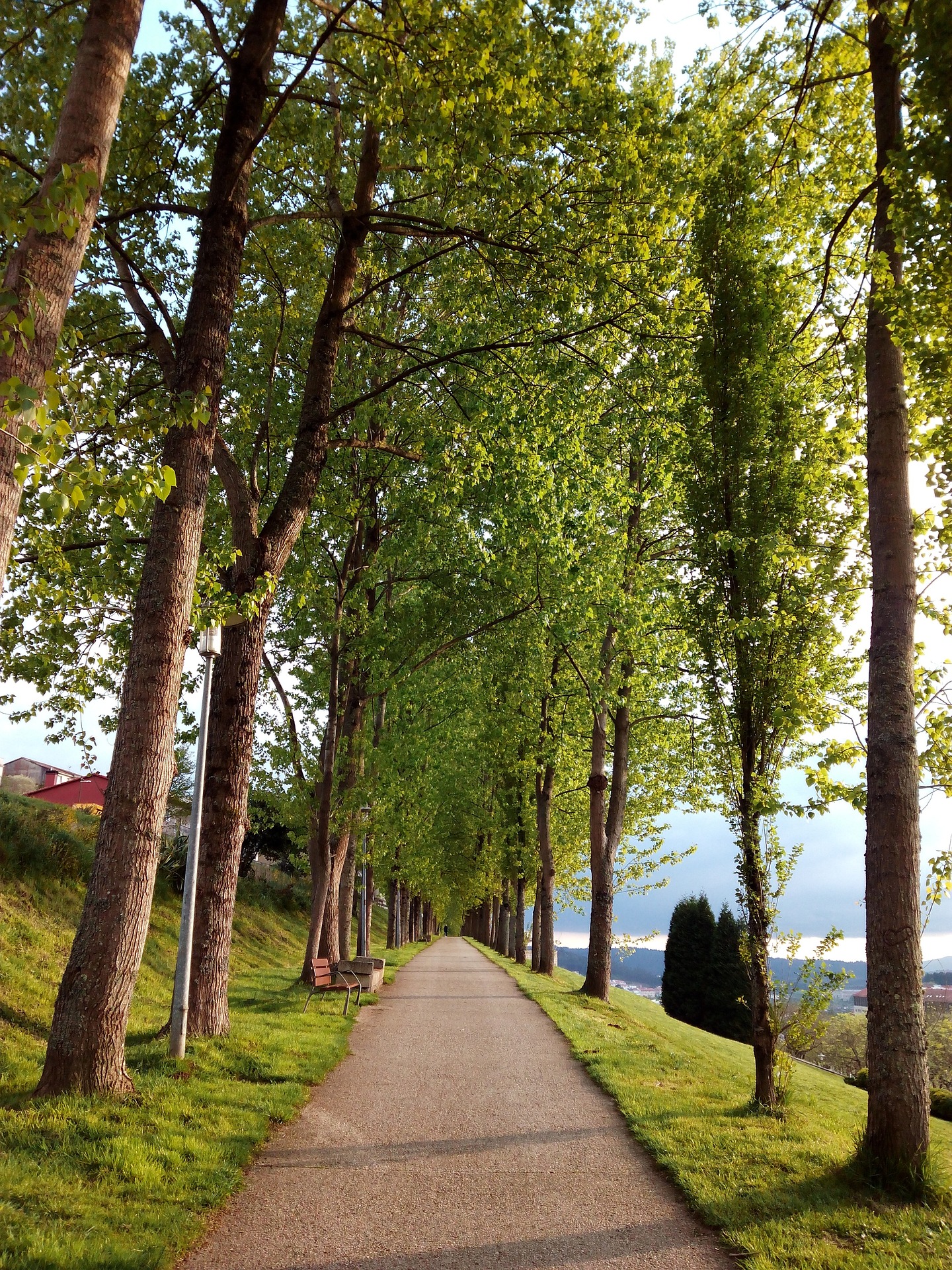 Casco Histórico de Santiago de Compostela
The next stop we're going to talk about is a very popular and striking place. It's the Ancient District, also known as Casco Historico. Moreover, Casco Historico is known as the area where you can see the most historical buildings in the city. This is a place where you can feel the heartbeat of the city, and it is one of the most enjoyable places where you can spend a lot of time in Santiago de Compostela.
Furthermore, this area, which is included in the UNESCO World Heritage List, is famous for two unique streets named Rúa del Villar and Casa del Deán. On the other hand, these two streets, which are among the most preferred places by both locals and tourists, offer the city's leading popular restaurants, cafes, and boutiques.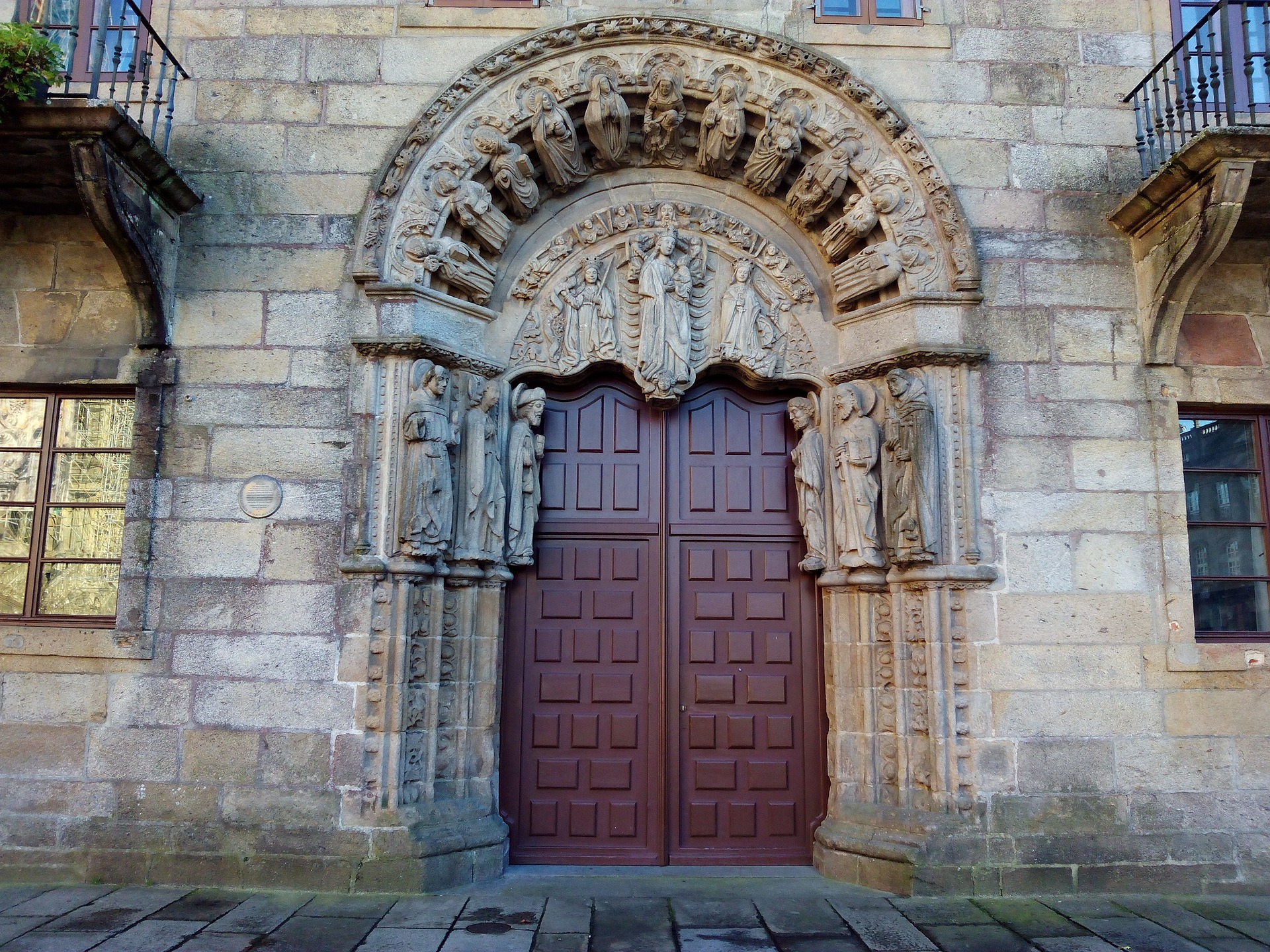 Parque de la Alameda (Alameda Park)
Let's talk about the most amazing place that is a top destination for tourists. The "Parque de la Alameda" is known as the greenest area in the city, and it's a peaceful park surrounded by different types of oak, eucalyptus, and unique cypress trees. Don't forget to visit the street that displays the diversity of Spanish society in the 19th century, with separate walking paths based on social class. Additionally, some of the essential features that adorn this park are beautiful and unique flower gardens, ponds, sculptures, and stunning fountains. The locals consider Alameda Park as a place to spend quality family time, and it's also a favorite among tourists.
Located adjacent to the Ancient District area, this unique park is known for its botanical garden, which boasts over 90 different ornamental flora species. Throughout the year, the park hosts various fun and diverse events, and it is home to several valuable and beautiful monuments and sculptures. The best-known structures among them are the Gardens of Méndez Núñez Monument,the statue of 1917 poet Rosalía de Castro, and finally, the sculptures honoring Galician figures. Therefore, you should definitely add Alameda Park to your travel itinerary.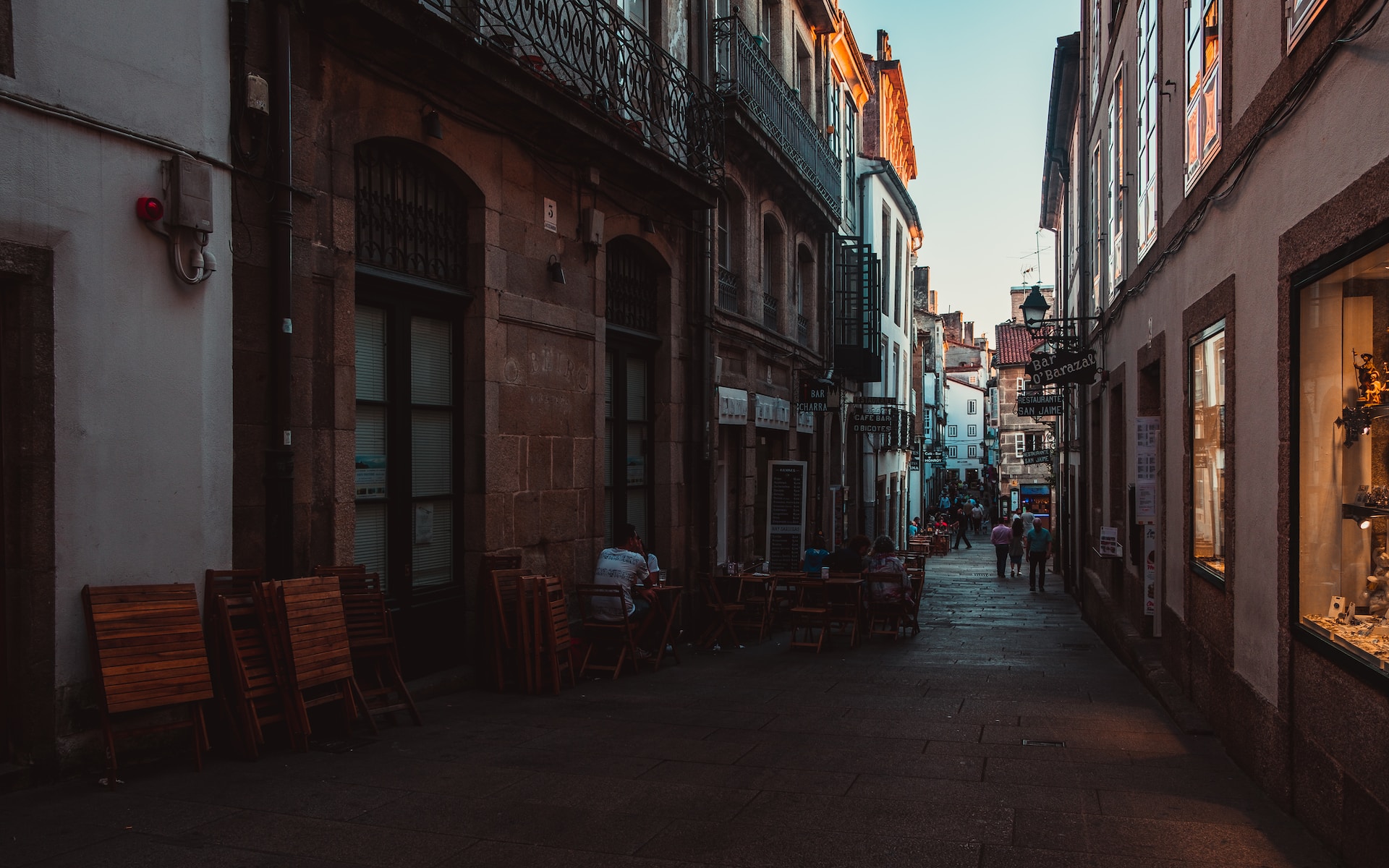 Mercado de Abastos
Lastly, we cannot forget to mention the historic Farmers Market, known as the Mercado de Abastos. We can say that this is quite a long market with a history that dates back 300 years, and it is where the local people in the city meet most of their daily needs. Moreover, you can closely observe the culture of Santiago de Compostela in this market. Although the market has been in this area for 300 years, the building it's located in was constructed in 1941. Therefore, we can say that the market has a Romanesque church appearance with its unique stone walls, long arches, and windows. You can choose the most suitable stop for yourself and turn your route into a pleasant journey.