Food
6 December 2021

Known as one of the hottest cities in Europe, Seville is one of the cities in shimmering Spain with beautiful nightlife. Especially in the city where Flamenco dance, the nobleman of the gypsy art, was born, it is impossible not to mention the famous Flamenco nights. The clubs, where the pulse of nightlife beats until dawn, are really worth visiting. Well, when it comes to nightlife, do you need to go to nightclubs and bars? Of course not; you can visit illuminated historical architectures in Seville, take evening river cruises on the Guadalquivir river, and watch the lights of the city dance.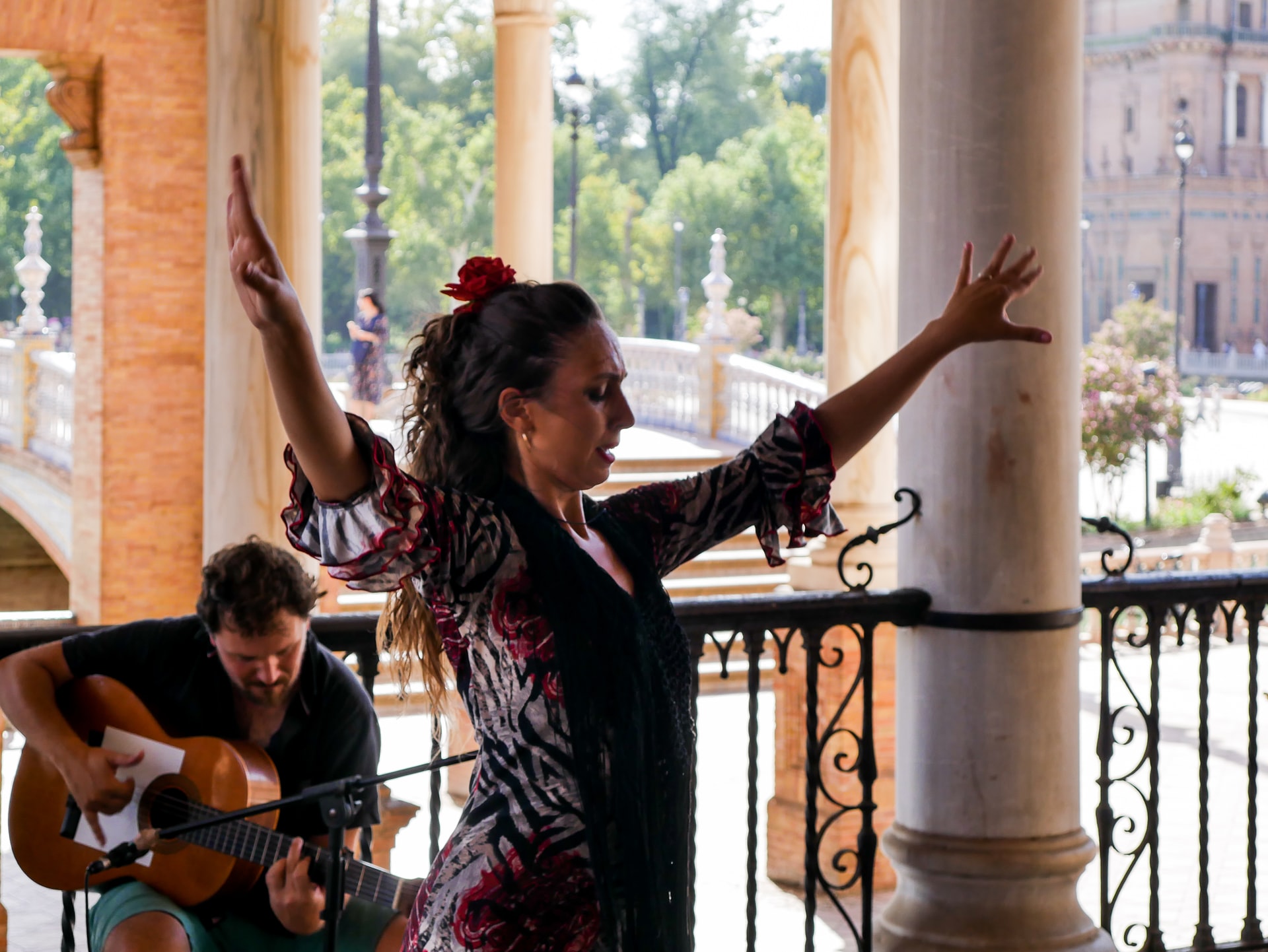 The Heart of Sevilla Nightlife is Hidden in Flamenco Tempo
Sevilla means Flamenco. In the city where this romantic and magical dance was born, don't return without attending Flamenco nights. Flamenco dance, which has come to life somewhere between Seville, Cadiz, and Granada, will purify your soul and make you feel Spain more deeply. The city of Seville is definitely the right address to watch and feel the best of flamenco. Colorful venues such as La Carboneria bar, Casa de la Memoria, Casa de Flamenco, T de Triana (Esencia), Casa de la Guitarra, and Museo Del Baile Flamenco are ideal places to watch flamenco.
Discover the Nightlife in Seville
Seville, one of the largest cities in Spain after Madrid, Barcelona, and Valencia, is the center of the autonomous region of Andalusia. In the city, which gains importance with its artistic and historical architecture, different clubs, bars, and Flamenco venues attract their lovers. Alfafa, where most of the historical buildings are located, the fascinating region Triana, and Alameda, known for its lively nightlife, are among the popular regions in the nightlife of Seville.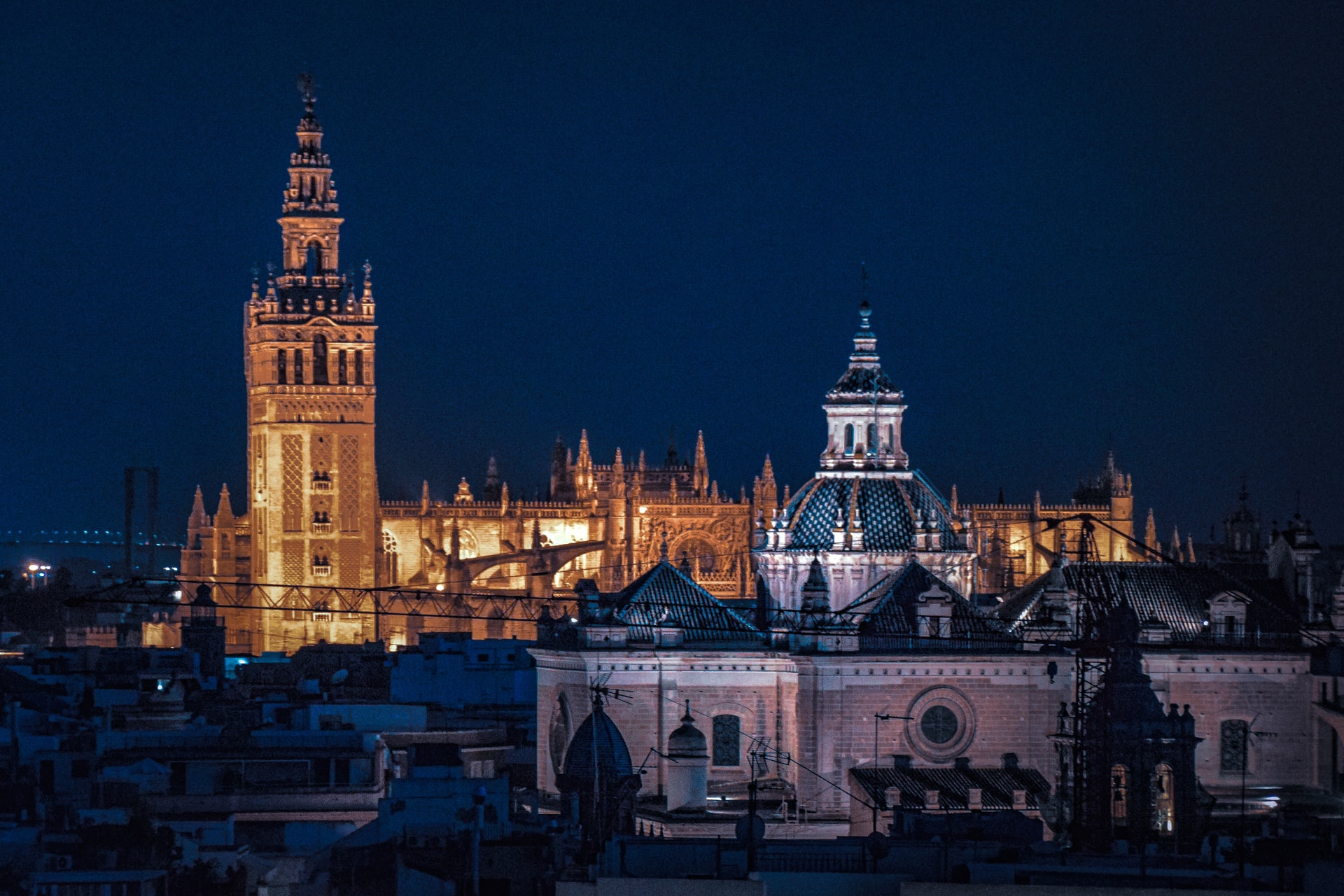 An Extraordinary Experience: Watch Sharks at Night Lights
How would you like to have an extraordinary experience at night in the city of Seville? When it comes to nighttime in Seville, an alternative activity other than music, Tapas, and dance is to watch sharks at the Seville Aquarium with your friends or family. Don't forget to make a reservation in advance for this unique experience. During the night, you can watch the sharks through the glass tunnel in front of the shark tank in the aquarium and learn about these gigantic animals.
Famous Tapas in Seville
Tapas, one of the most famous tastes of Spanish cuisine, resembles the canapé appetizer most of you know. Especially Seville is the first Spanish city that comes to mind when it comes to Tapas. Tapas, which are prepared with various ingredients on the bread, can be prepared with mushrooms, cheese, shrimp, oysters, sausages, vegetables, and fish. Numerous Tapas Bars and Tapas Restaurants in Seville await taste freaks.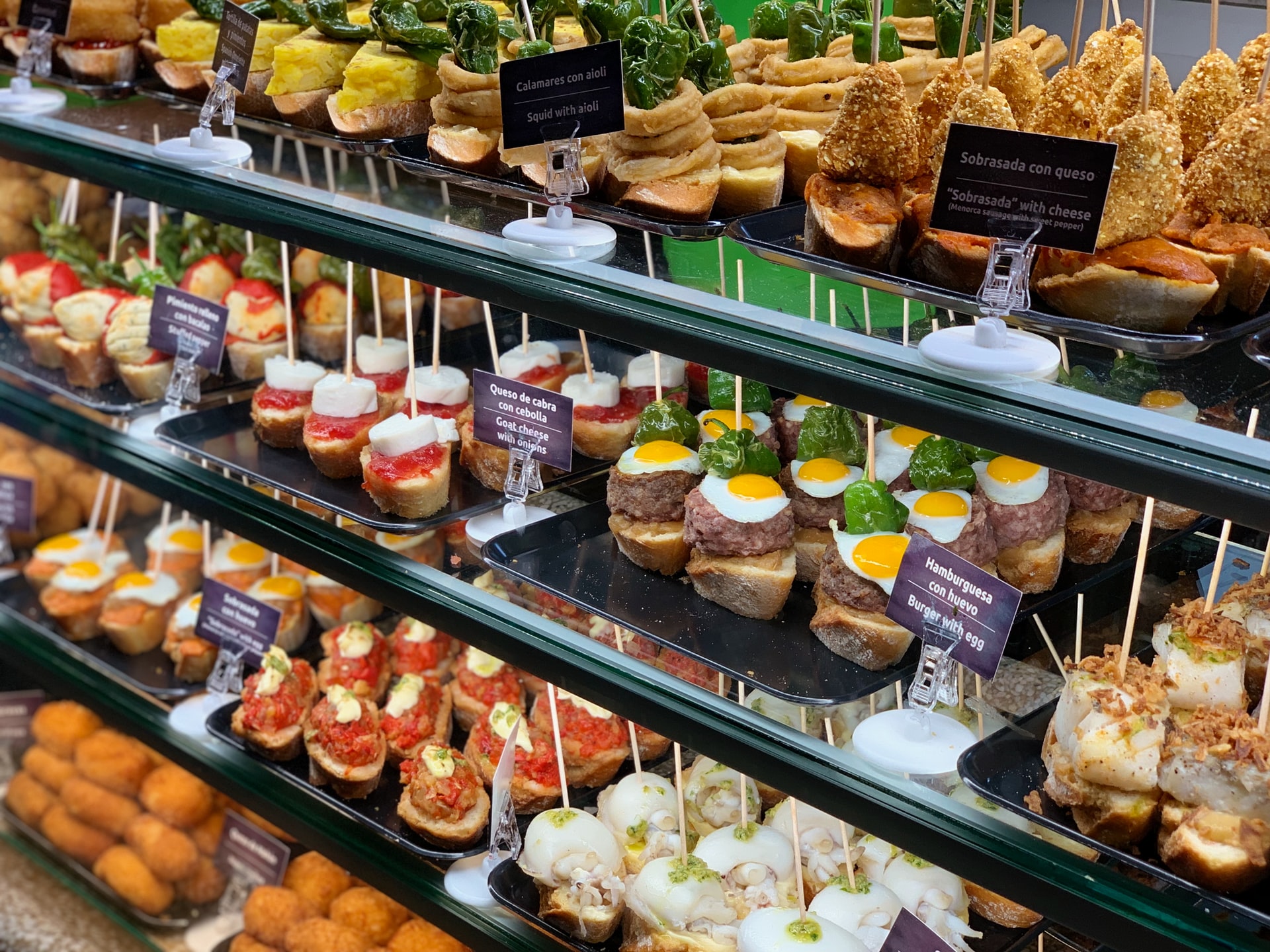 Popular White Spanish Wine 'Sherry'
Sherry wines, that is, white wines made from white grapes, are very famous in Southern Spain, especially in the city of Seville. From dry wine to incredibly sweet wine, white wine can be found in Seville for all tastes. In fact, 'Sherry Week' is held every November. A variety of tastings can be enjoyed in thousands of bars, restaurants, and shops, accompanied by special events.
A Must-Have Paella
Paella is perhaps the most famous dish in Spain. The authentic dish originally originated in the Valencia region and is available in two flavors: seafood and rabbit and chicken. In the Seville region, it is popularly prepared with rice and pork.
In addition, apart from the dishes we noted above, you should return from Seville without eating delightful delicacies such as Potato Bravas with hot sauce, Andalusian soup with tomato sauce called Gazpacho, hardened and dry ham, the famous Spanish Omelette Tortilla, Migas prepared with pieces of meat and stale bread, and dumpling called Churro and Fideua, a different kind of Paella.