Culture & Travel
6 January 2022

Turkey has rich geography in winter tourism as it is in summer tourism. Skiing, one of the most enjoyable winter season activities in our country, where four seasons are lived to the fullest, is a separate passion for winter and ski lovers. In this season, which is a suitable time for a winter holiday in every corner of Turkey, you can find countless locations where you can go skiing and snowboarding. Here are Turkey's most enjoyable ski routes!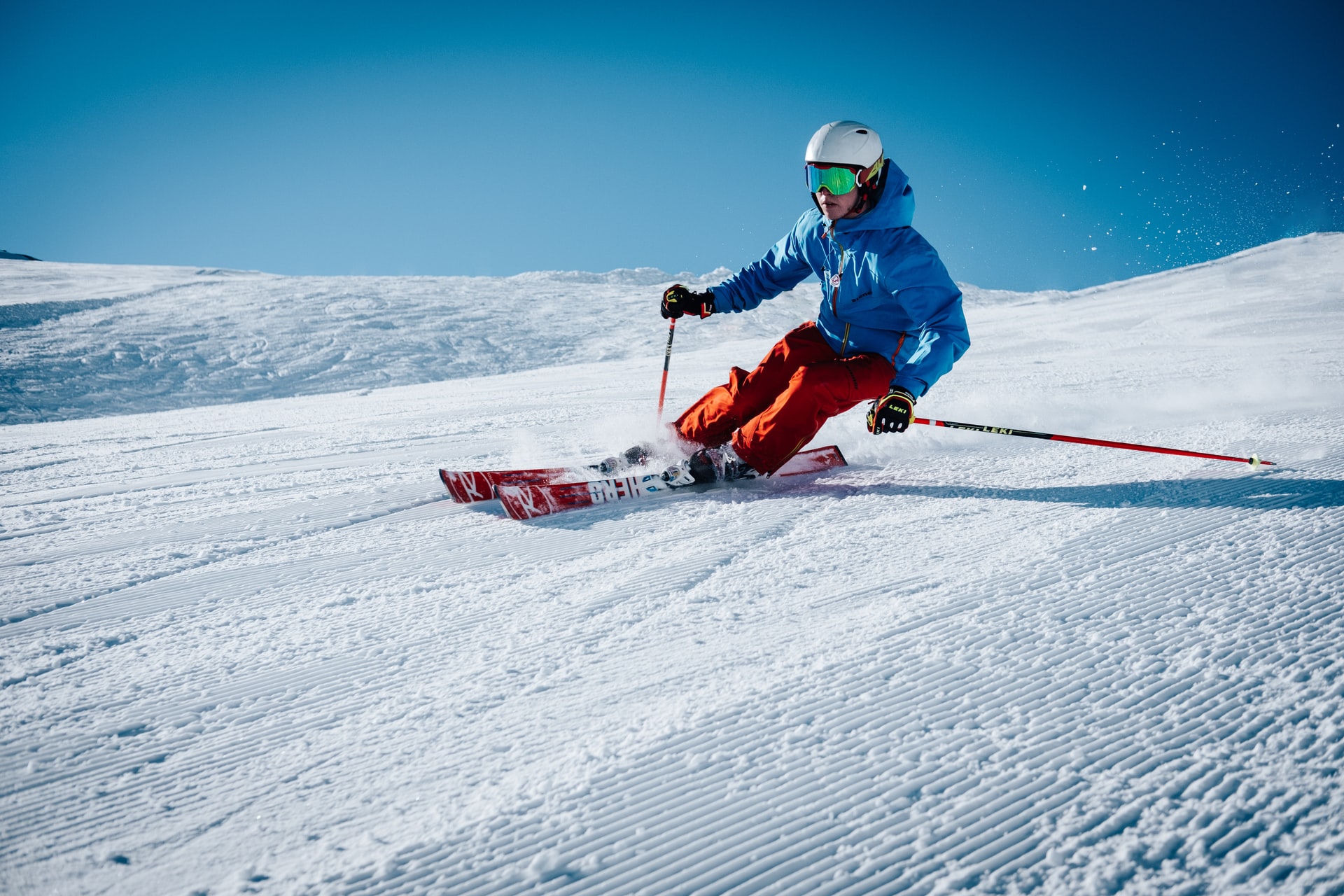 Bursa- Uludağ Ski Center
Uludağ is one of the first ski resorts, and it is Turkey's largest ski resort. The season in Uludağ, the favorite spot of winter sports, starts in December and continues until the end of March. Uludağ ski resorts with different levels of slopes, boutique hotels, holiday villages, forests, open-air restaurants, and high service standards continue to attract attention from all over the world every year. Uludağ has an altitude of 1700-2500 meters and 11 main runways, and it is one of Turkey's most important winter tourism centers. If you wish, you can come for a day or with accommodation; you can rent all kinds of ski equipment from the facilities for skiing.
Bolu- Kartalkaya Ski Center
Kartalkaya Ski Center, located in the middle of Istanbul and Ankara, is one of the important ski centers of Turkey due to its location. Kartalkaya, which is 38 km away from the city of Bolu, has a total of 25 tracks, two main ski areas with varying degrees of difficulty, and five accommodation facilities. Kartalkaya, which is open all season and has the biggest "snowparks" of Turkey at European standards, is an indispensable winter route for those considering skiing or snowboarding. You can attend the Snowfest and Icefest festivals in Kartalkaya, the summit of the Köroğlu Mountains, where hotels with all kinds of activities and comforts are located, and you can get all kinds of ski equipment from the facilities.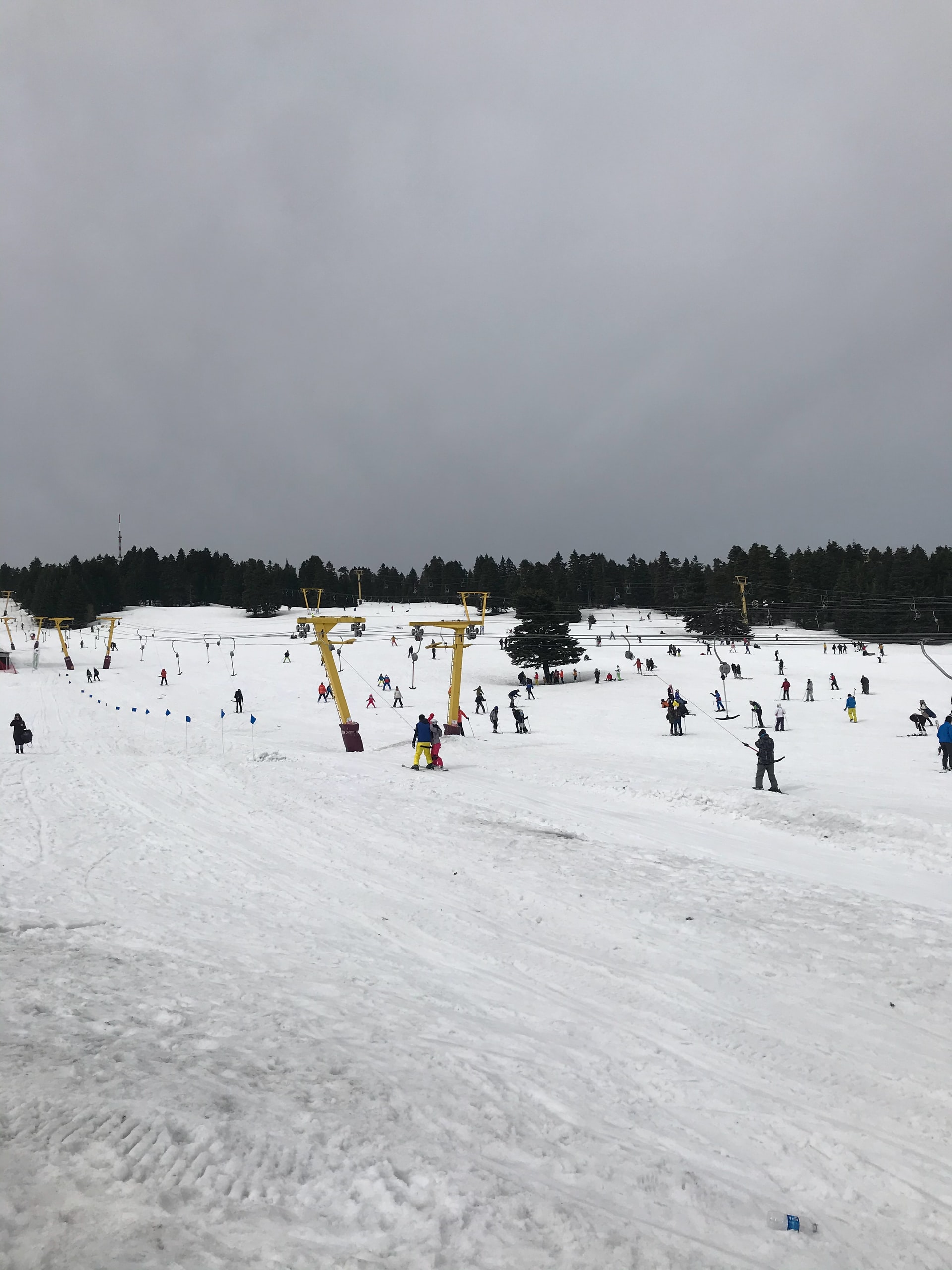 Erzurum- Palandöken

Ski Center
Located at the foot of the Palandöken Mountains, Palandöken Ski Center is 10 km from Erzurum. It attracts a lot of attention as it is covered with snow for six months of the year and is suitable for skiing. Palandöken, which has the longest (total length 30km) and steepest ski slopes in the world, is ranked 18th among 41 ski resorts by the New York Times and by hosting the 25th World Universities Winter Games in 2011, Turkey and the World winter tourism takes place as one of the new attractions. You can have Palandöken in your list, which offers different activities such as paragliding, mountaineering, apart from skiing and snowboarding, suitable track and snowboard areas for professionals and beginners, snow quality, comfortable hotels, camping areas, skiing, and snowboarding.
Kayseri- Erciyes Ski Center
Erciyes Ski Center, built on Erciyes Mountain, an old volcanic mountain with a height of 3917 meters located in the south of Kayseri, is one of Turkey's most modern ski centers, which has international standards. Erciyes, which allows skiing between November and May and is a suitable region for all kinds of winter sports, has snow quality, track areas, climbing areas, ski and snowboard areas, snow kite sport, eye-catching views, world-class comfortable hotels, and transportation and carriage transfers. Snow Volleyball, a trend in the world in the field of winter sports, has been taking place in Erciyes Ski Center as a first in Turkey since 2017. You can experience different trends besides winter sports there.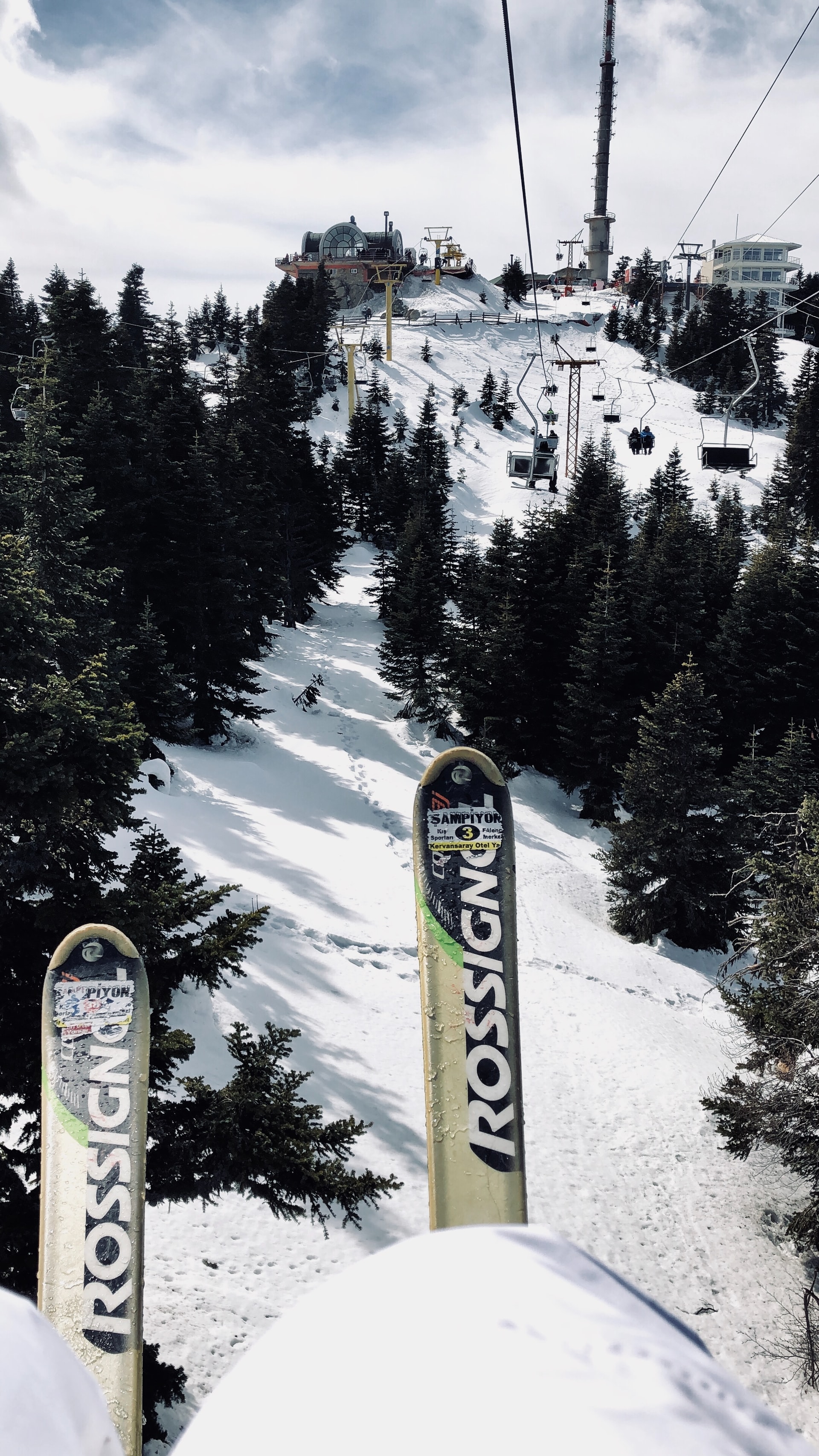 Kars- Sarıkamış

Ski Center
Sarıkamış Ski Center, which is 55 km from the center of Kars, is approximately 2600 meters. Sarıkamış, where the crystal snow type unique to the Alps can be seen, has a special place in snow quality. The season continues between December and March in Sarıkamış, suitable for skiing. Sarıkamış, which has one of the longest ski tracks in the world with its 5-stage track at different levels, with a total track length of 25 km surrounded by Scots pine forests, is shown as one of the important ski centers of Turkey and the world. In Sarıkamış, which appeals to all beginner and professional skiers, besides ski and snowboard track areas, chairlift and teleski services are also provided. You can choose this place to spend a quieter ski season.