Culture & Travel
9 November 2022

All the journeys we take keep us refreshed. Thanks to the routes created to see new places and taste new tastes, we store precious memories. This time, if you want your route to be outside the border, but you do not have the opportunity to deal with passport procedures, there is a wonderful and popular holiday destination that we can recommend to you. We are talking about Batumi, the distinguished city of Georgia, located in the Caucasus as a region.

Georgia, whose capital is Tbilisi, is a country located on the east coast of the Black Sea. In terms of world politics, which entered the historical scene with the Kingdom of Georgia. the official currency of the country Lari and the widely used languages ​​Georgian and English. Batumi, which is 262 km away from the capital Tbilisi, is one of the important touristic cities of the country. What makes Batumi such a popular holiday city is that it caters to all travel-related requests. With its beaches, nightlife, museums, festivals and centers, it offers a rich spectrum for tourists with different expectations. So how to get to Batumi?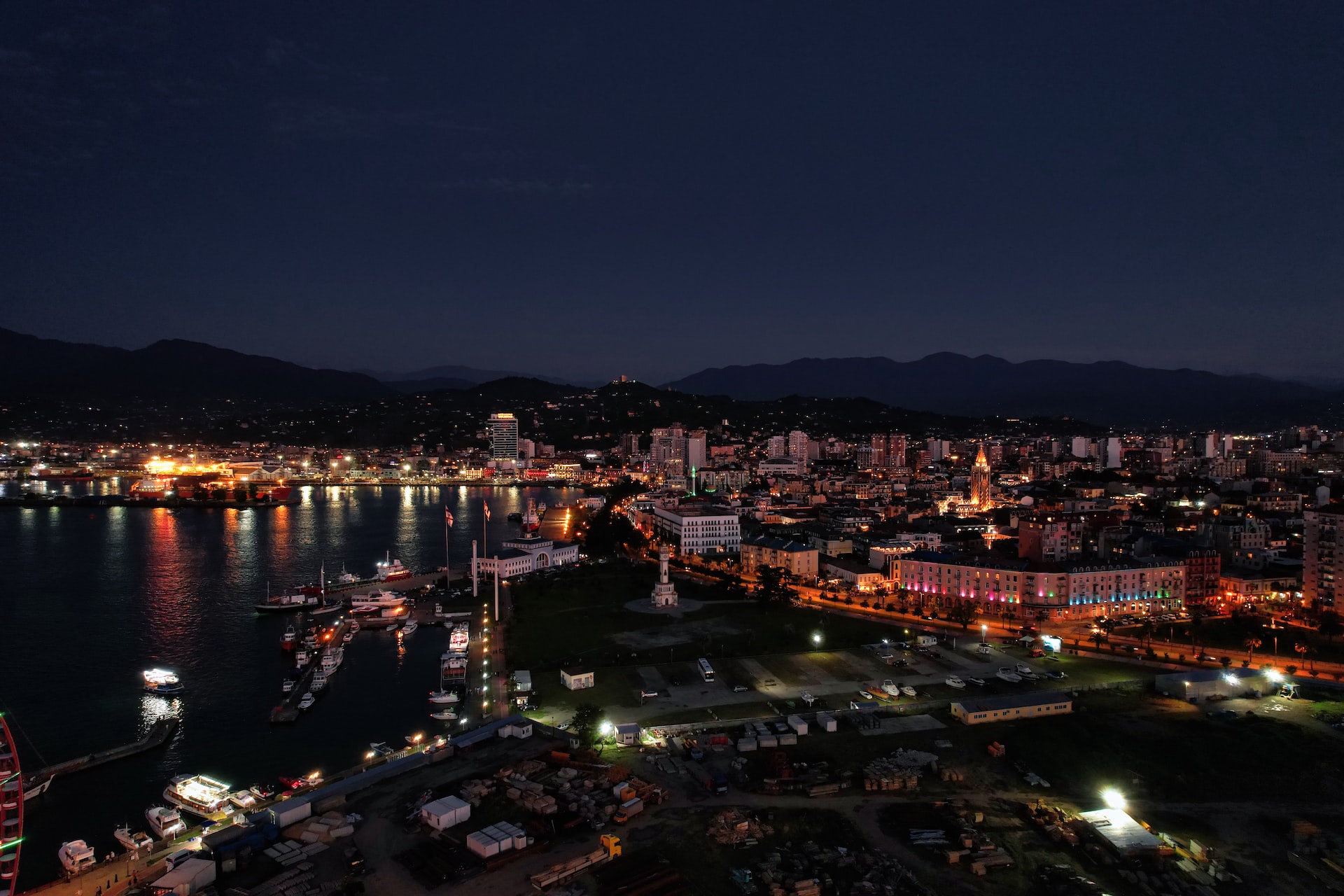 How to go to Batumi?
As we mentioned at the beginning, we have good news for you about going to Batumi. Georgia, where Batumi is located, is one of the countries with visa-free entry. As a result, you can easily enter the country with only your identity card without the hassle of visa and passport. You are only given an entry-exit document in the country you entered with your identity card and thus your journey begins. Along with the transactions to be carried out, the means of transportation to Batumi is also an important point. Recently, many airline companies have been organizing flights to Batumi. There are different options for those who prefer the airline with frequent flights. In addition to this, another option would of course be the land route. The best part of this type of transportation is that you can enter the country with your own vehicle. If you are going to travel with your own vehicle, you can easily pass through the Georgian border, provided that you have your vehicle license with you.
Accommodation in Batumi
You have made your entry to Georgia, now the journey has started and there is the issue of accommodation. Just as Batumi offers many options for those who prefer different types of holidays, the same is true for accommodation. For those who prefer a comfortable accommodation area, there are quite luxurious hotels as well as more affordable addresses. Known for its bright streets at night, Batumi has hotels due to its modern and magnificent buildings. You can stay in one of these hotels, or you can choose more boutique and shabby, but also economical facilities.
Batumi Beaches
There are so many things to do in Batumi that whether you want to have a quiet holiday or vice versa... The city embraces you by hosting all your wishes. It is a must to talk about the beaches of the city, which is located on the shores of the Black Sea. It has uniquely beautiful beaches for you to have a holiday where you can get enough of both blue and green. For this reason, it would be useful to say that the most suitable time periods to go to Batumi, one of the favorite routes of summer tourism, will be June, July, August and September. In these months, you can spend a calm holiday by getting enough of the deep blue sea. However, we should add that Batumi beaches are made of stones, not sand. However, it will offer you a pleasant summer holiday with its wide beach areas and clear waters.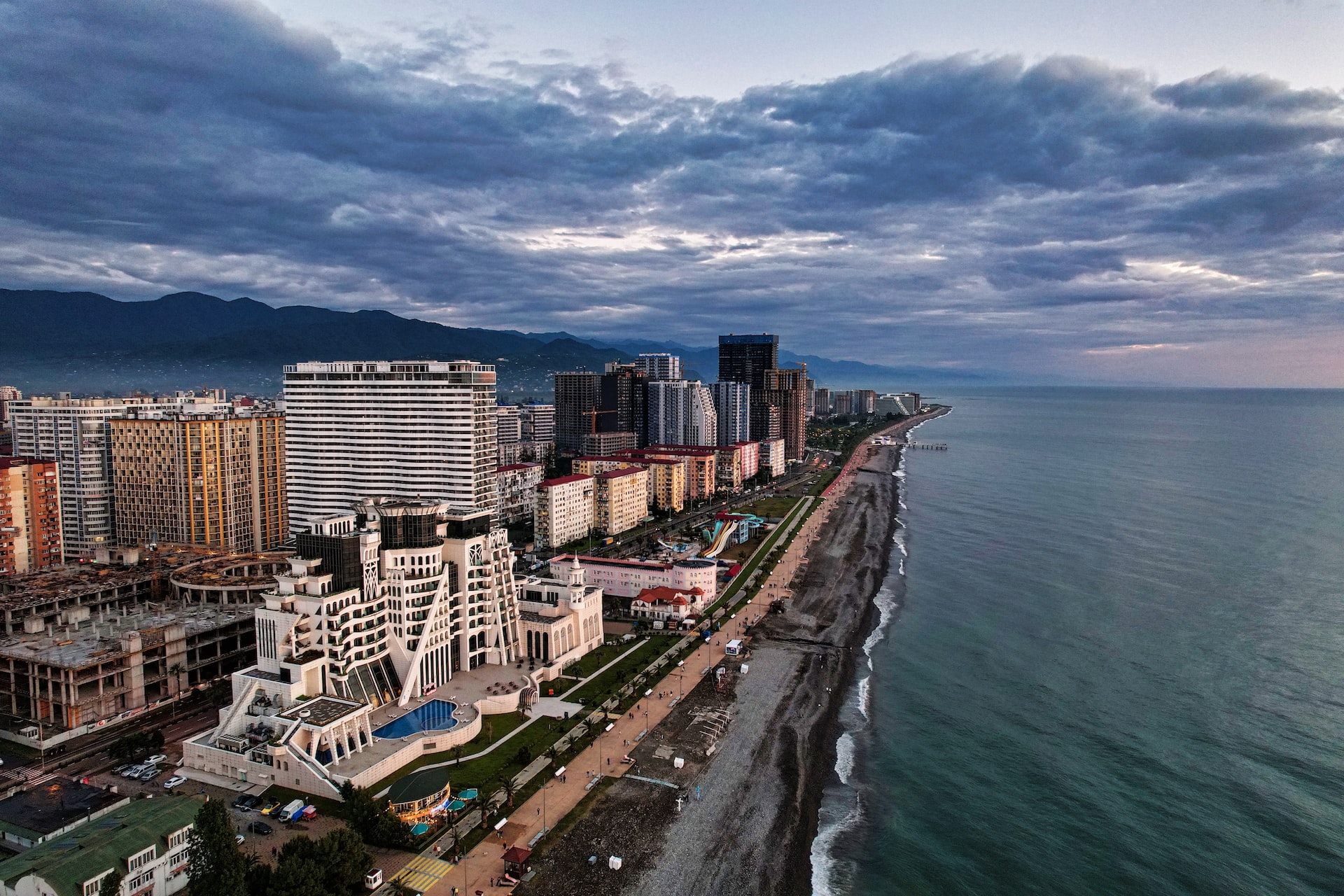 Nightlife in Batumi
If you are dreaming of a colorful and active travel other than a quiet holiday, it means you are at the right address. Nights are very colorful in Batumi. Besides the activity, the city's majestic and modern buildings shine brightly at night. In Batumi, the city that does not sleep at night, it is possible to experience the lively holiday you are looking for with entertainment venues such as clubs, bars, pubs, restaurants, casions and wine houses.
Batumi Festivals
In this city, there is no shortage of festivals where entertainment and art meet. It would be correct to say that especially September is a festival month for Batumi. From the festivals that make the summer months lively, there are even film festivals that will conquer the hearts of cinema lovers. So, let's list the Batumi festivals for you;
- Batumi Summer Festival (June)
- Black Sea Jazz Festival (July)
- Batumi Batumoba (September)
- Bird Watching Festival (September)
- International Film Festival (September)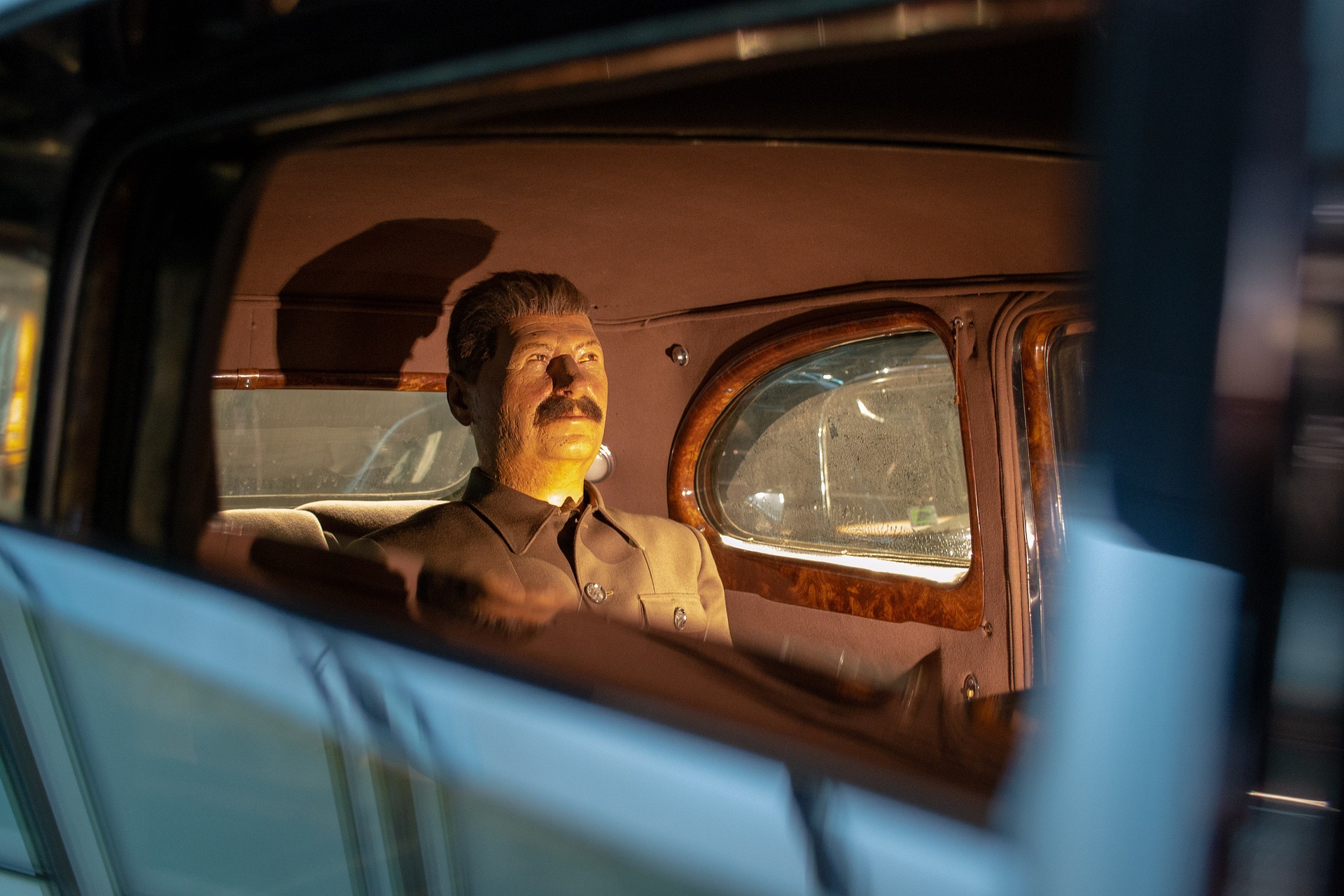 Batumi Museums and Architecture
Things to do in Batumi do not end there. It's time for art and history lovers... So much so that Miracle and Love are two words that are frequently used when describing Batumi. In other words, it would be correct to call Batumi a city of love and museums. We should give the city its due by calling it a rich museum city. We talked about modern buildings frequently, but we are talking about a location that stands out in terms of historical buildings. While observing the effects of Ottoman architecture in the neighboring country Batumi, it is possible to see the breezes of different cultures with which it interacts. In addition to valuable names such as Batumi Archeology Museum and Ethnography Museum, another address that attracts a lot of attention is the Stalin Museum. The museum, which was created to keep the memory of Josef Stalin alive, attracts the attention of the visitors. We can list other museums in the city as follows;
- Borjgalo Ethnographic Museum
- Memed Abashidze House Museum
- David Komakhidze Museum of Religion
- Adjara State Art Museum
- Khariton Akhvlediani Adjara State Museum
Another location we can recommend to those who love historical textures will be Gonio Castle. The castle, which carries the traces of Ottoman architecture, is always open for visitors and attracts a lot of attention. In addition, Batumi Holy Trinity Church, St. Nicholas Church, Synagogue, Orta Mosque, Lighthouse, Chacha Tower, Makhuntseti Bridge, which reflect the historical and architectural texture of Batumi, are among the must-see structures.
Places to Visit in Batumi and Batumi and Batumi Cuisine
Finally, if we talk about the lively spots and cuisine of the city, Batumi Boulevard, also known as New Boulevard, is profitable. This lively boulevard is one of the busiest spots in the city with its cafes, parks and water pools. Europe Square, known as the main square of Batumi, has a beauty and vitality that will not fall behind the boulevard. The Medea Statue is one of the most important symbols of the city, rather than the fountain with a fountain in the square. Colorful Miracle Park, the Alphabet Tower, which was built inspired by the DNA model and has Georgian letters, and the Panoramic Ferris Wheel are must-sees. There is also a restaurant in the Alphabet Tower where you can watch the city view. Speaking of food, White Restaurant, where you can taste the Laz cuisine, attracts attention with its cuisine and architecture. The architecture of the restaurant building, also known as the Ters Ev, is worth seeing. If we talk about the cuisine of the city, it is possible to say that it is mostly pastry. Khachapuri, which is known as a Georgian pastry, and Georgian ravioli, known as Khinkoli, are at the top of the list. Along with these, Chashushuli, which is mostly served as a hot starter, is one of the important tastes of the cuisine. When you go to Batumi, you will encounter an atmosphere that is as pleasant as drinking tea in a thin glass, and you will open the doors to a world that is both familiar and brand new.