Culture & Travel
8 April 2023

It's no secret that Germany is one of the top places to live and visit in 21st century Europe. It's a popular destination for migration and tourism, receiving a lot of attention from all around the world. The main reasons for this interest are the country's work, employment, and living conditions, but it also stands out as one of the best countries to experience European lifestyle or culture. Along with long-standing traditions of feudalism and the discipline of the industrial revolution, which have been deeply ingrained in the country, Germany's cities have been able to distribute their populations equally throughout the geography. Berlin, the country's most populous city and capital with almost 3.5 million inhabitants, is a leading force in global industry both in the past and present. There is so much to say about German cities, so let's get to the descriptions of our cities without further ado. We wish you a good read.
Hamburg
Germany's shining star in the north, Hamburg. This is the country's largest trading city, and after Berlin, it is the second most populous city in Germany. The city, which shares the same name as the state it is located in, has a population of around 1.8 million. As one of the busiest commercial cities in the north, it is also one of Germany's liveliest cities. It wouldn't be wrong to call it the Venice of the North. There are over 70 port structures in this gateway where Germany opens up to the world. You can find peace along the Alster River, while if you are young, Sternschanze is just for you! The streets and avenues are so clean that you can eat off them. In our opinion, the shortcomings of Hamburg, which is one of the most livable cities in Germany, are its weather and historical structures. The climate here is more similar to Scandinavian countries, with a closed and rainy weather pattern prevailing, and unfortunately, many of the city's historical structures were destroyed during World War II. Despite this, Hamburg is a beautiful city worth visiting and living in, and it is the jewel of Germany.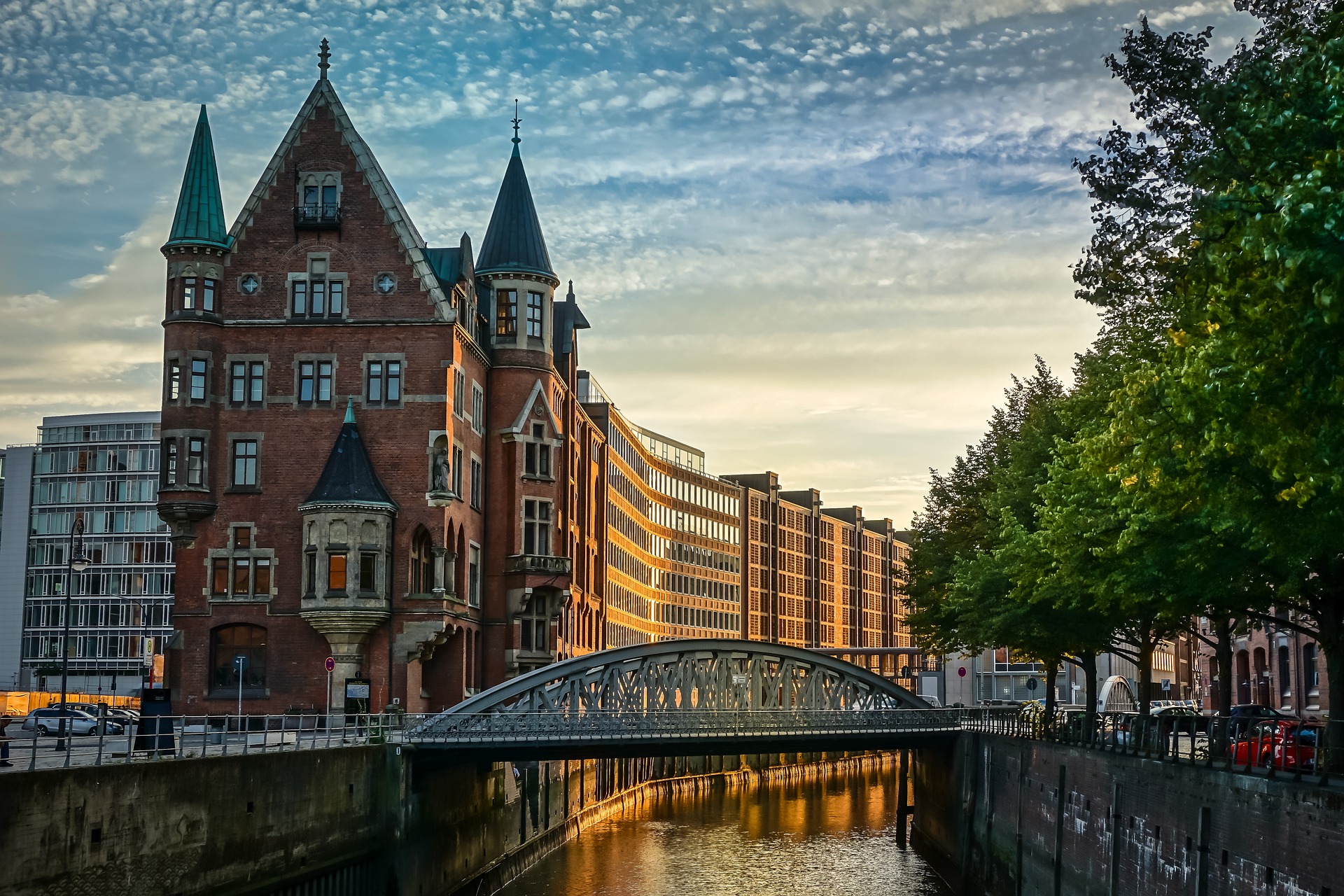 Munich
Oktoberfest, where beer is consumed like crazy, Marienplatz, one of Germany's most popular squares, the fairytale castle Neuschwanstein, Lake Eibsee, and Mount Zugspitze. This is Munich. It is obvious that this is one of Germany's most fascinating cities. Almost 1.5 million people live here.  Although Munich is the third most populous city in Germany, it is one of Germany's leading industrial cities. Brands such as BMW, Siemens, and Allianz open up to the world from this city. At the same time, Munich is only a 3-4 hour drive from other leading cities in Europe such as Prague, Milan, Ljubljana, Vienna, and Zurich. It is possible to watch the Alps from the Zugspitze Mountain. Here, world-famous brands are not only BMW, Allianz, Siemens, and Bayern Munich, as Oktoberfest may be the most famous thing related to Munich worldwide. This crazy festival, held since 1810, where about 6 million people participate every year, sees beers being consumed like water. The city's symbol Frauenkirche, which resembles Mediterranean people more in terms of architecture, adds a different color to the city and gives us a Renaissance atmosphere. If we specify the two axes of the city, the first is unfortunately that finding open places after 8 pm becomes quite difficult. The second is that if you are considering living here, finding a house is more difficult than finding a job. Therefore, rental prices are also high, compered to other parts of Germany. Despite these, Munich is a wonderland.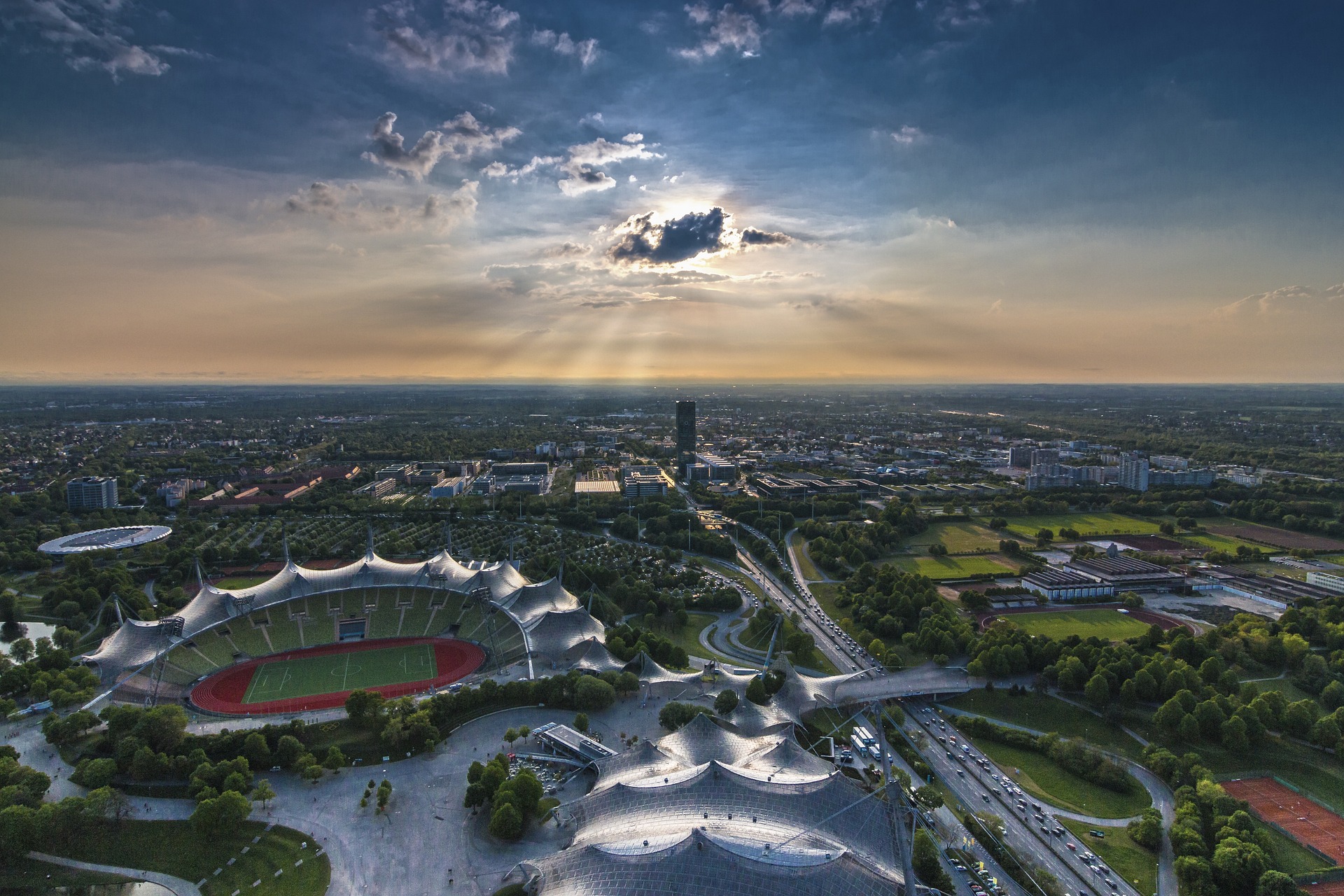 Stuttgart
Let's talk about the most active trade city in Germany. It is none other than Stuttgart, a shining star in southern Germany, surrounded by forests on three sides, just like Munich. Like Munich, Stuttgart is also one of the most advanced industrial cities in southern Germany and is the birthplace of the automobile. Mercedes, Porsche, Bosch, IBM, and many other companies have their headquarters here. With a population of around 600,000, Stuttgart is Germany's 6th largest city. This charming little city boasts a small market square, pumpkin festivals held in the autumn, and, above all, the Mercedes-Benz and Porsche museums, which are sure to pique your interest. Thanks to the high standard of living, happiness is contagious among the people of this city. The natural beauty outside the city and the quaintness within are both very alluring. If you ask about the downsides of living here, like Munich, it would be finding a place to live. However, you must make your way to the heart of the city around Schlossplatz to enjoy open-air concerts and movies with delicious warm wine. So, don't hesitate to visit Stuttgart, the industrial hub of Germany, for a truly unforgettable experience!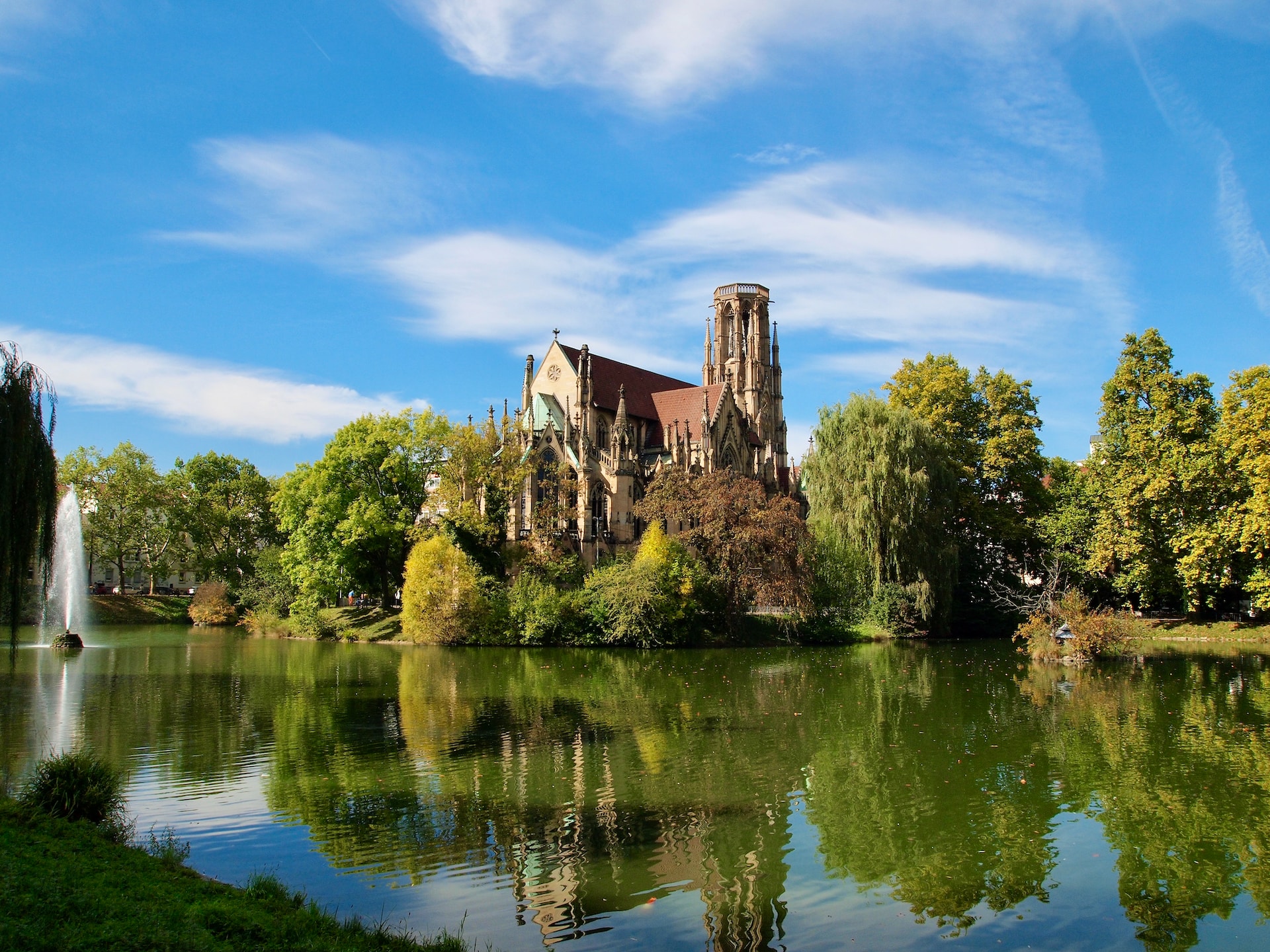 Frankfurt
Let's talk about Germany's rising giant. This is where you'll find some of Europe's tallest skyscrapers, as it's one of Europe's busiest business districts. While the streets may have a serious vibe with plenty of suited individuals, it's perfect for those who love the nightlife. With a high concentration of young people, sunny days in Frankfurt are best spent around the Main River, taking in the views from the Main Tower or strolling through Römerplatz. And let's not forget about the delicious international cuisine, with Thai cuisine being the most popular.
Known as Europe's New York, Frankfurt has two downsides to keep in mind. Firstly, it's an intense business hub and receives a lot of migration, which can make it feel chaotic and rule-breaking compared to other German cities. Secondly, due to being Europe's largest business center, it can be challenging to find cultural and historical landmarks. But if you're someone who craves constant movement and is accustomed to time passing quickly, then this is the city for you.
Our list doesn't include some of the equally beautiful cities that we couldn't cover due to their lengthy descriptions. If you're in search of tranquility, head to Konstanz near the Swiss border. If you're looking for a quiet city to explore, Bremen is just 120 km away from Hamburg. And if you're seeking a magical land with a well-preserved history, then Heidelberg is the place for you.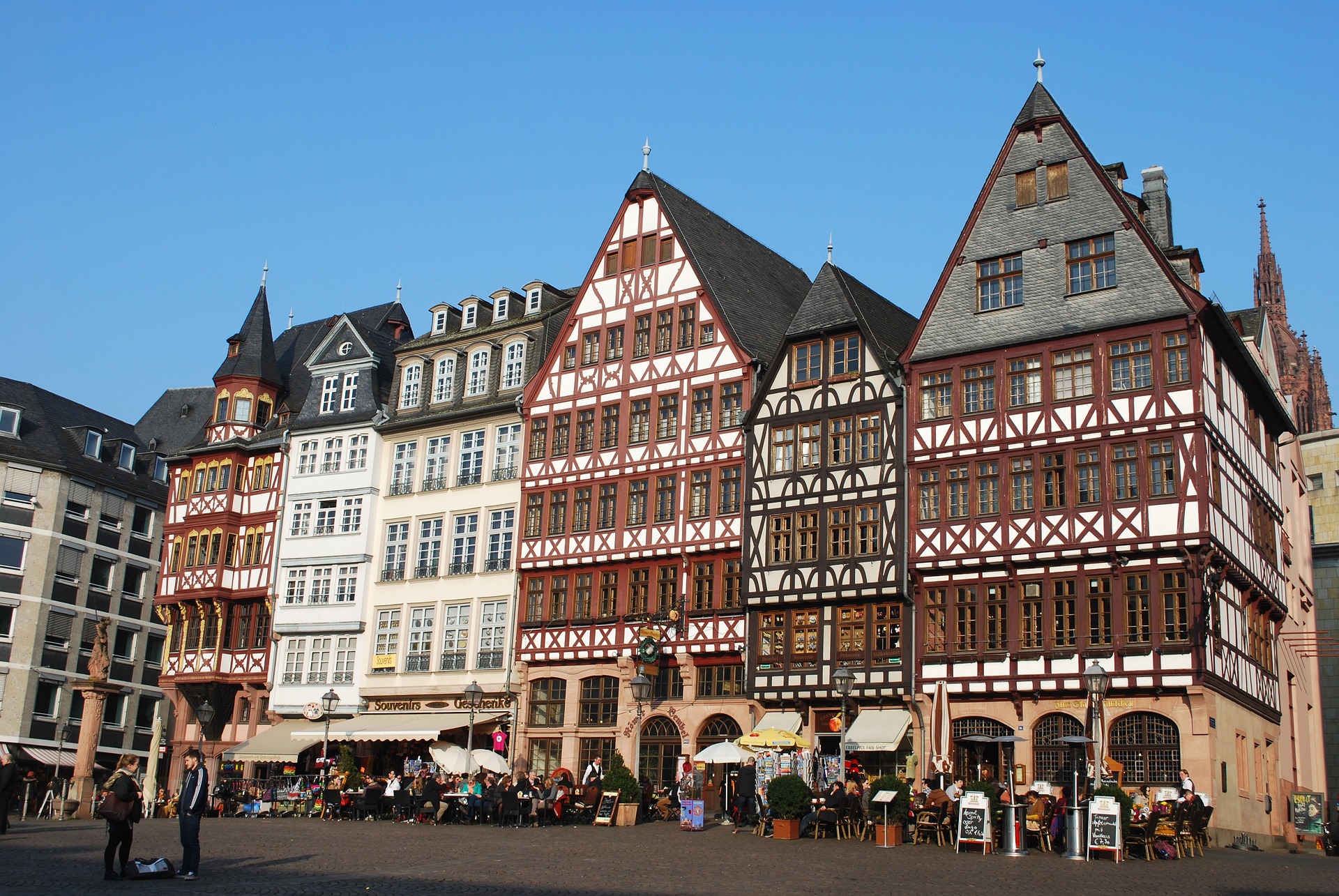 Listemizde, ele alırsak akıp sayfalarca sürecek bir yazı olmasından çekindiğimiz için gösteremediğimiz en az listedekiler kadar güzel şehirler de mevcut. Eğer sadece huzuru arıyorsanız İsviçre sınırındaki Konstanz, kendi halinde bir şehir arıyorsanız, Hamburg'a yaklaşık 120 km mesafedeki Bremen ve korunmuş tarihiyle harikalar diyarı arıyorsanız ise Heidelberg sizler için.