Culture & Travel
19 February 2022

It's always said that summer is beautiful, winter is beautiful. Living the Black Sea highlands to the fullest is another experience. A thousand shades of green, unforgettable local delicacies, pleasant swing experience in the landscape, fairytale foggy landscapes, immaculate oxygen-filled air is a different beauty to visit the Black Sea plateau.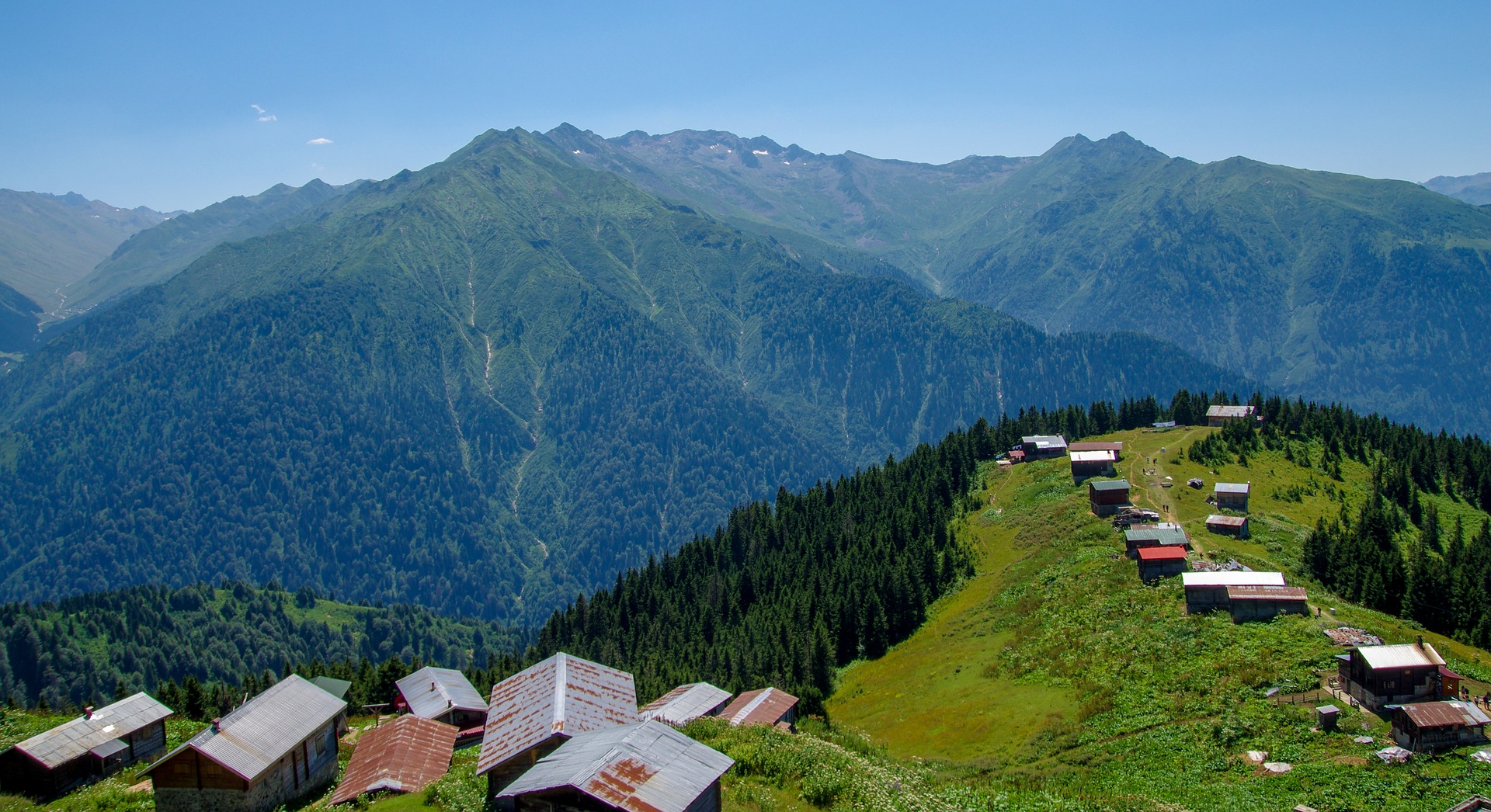 1.Pokut Plateau, Çamlıhemşin / Rize
Pokut Plateau, which is about 2 hours from Rize, is located at an altitude of 2,100 meters, 20 kilometers south of Çamlıhemşin district of the city. Among the mist-filled landscapes, there are highland houses used as hostels for accommodation. It is possible to feel the spirit of green behind the mists in the valley view, whose name means 'Windy Valley' in Armenian. Polovit Waterfall and Plateau near Pokut Plateau, Gelin Tülü Waterfall are among the places to see.
2.Hıdırnebi Plateau, Akçaabat / Trabzon
While examining the landscape, The Hıdırnebi Plateau, which gives an artistic feeling as if looking at a  painting, is a suitable point for nature photography and walking as in every plateau. The plateau, which has a different atmosphere thanks to its natural habitats and wild animals, attracts both foreign and local tourists and wooden bungalow houses that can be accommodated. Çal Cave, Sera Lake and Hıdırnebi Lake near the plateau are pleasant areas to visit.
3.Ayder Plateau, Çamlıhemşin / Rize
Ayder Plateau, known as one of the most famous highlands of Rize, is known as an oxygen tank with its up and down barn waterfalls and healing hot springs. In addition, the plateau, famous for its beech forests, has gained an international reputation by producing the most special honey of the region thanks to its unique flora. There are accommodation alternatives in the plateau, from family hostels to highland houses. Also around Ayder, Tar Waterfall, Sal Plateau, one of the points to visit.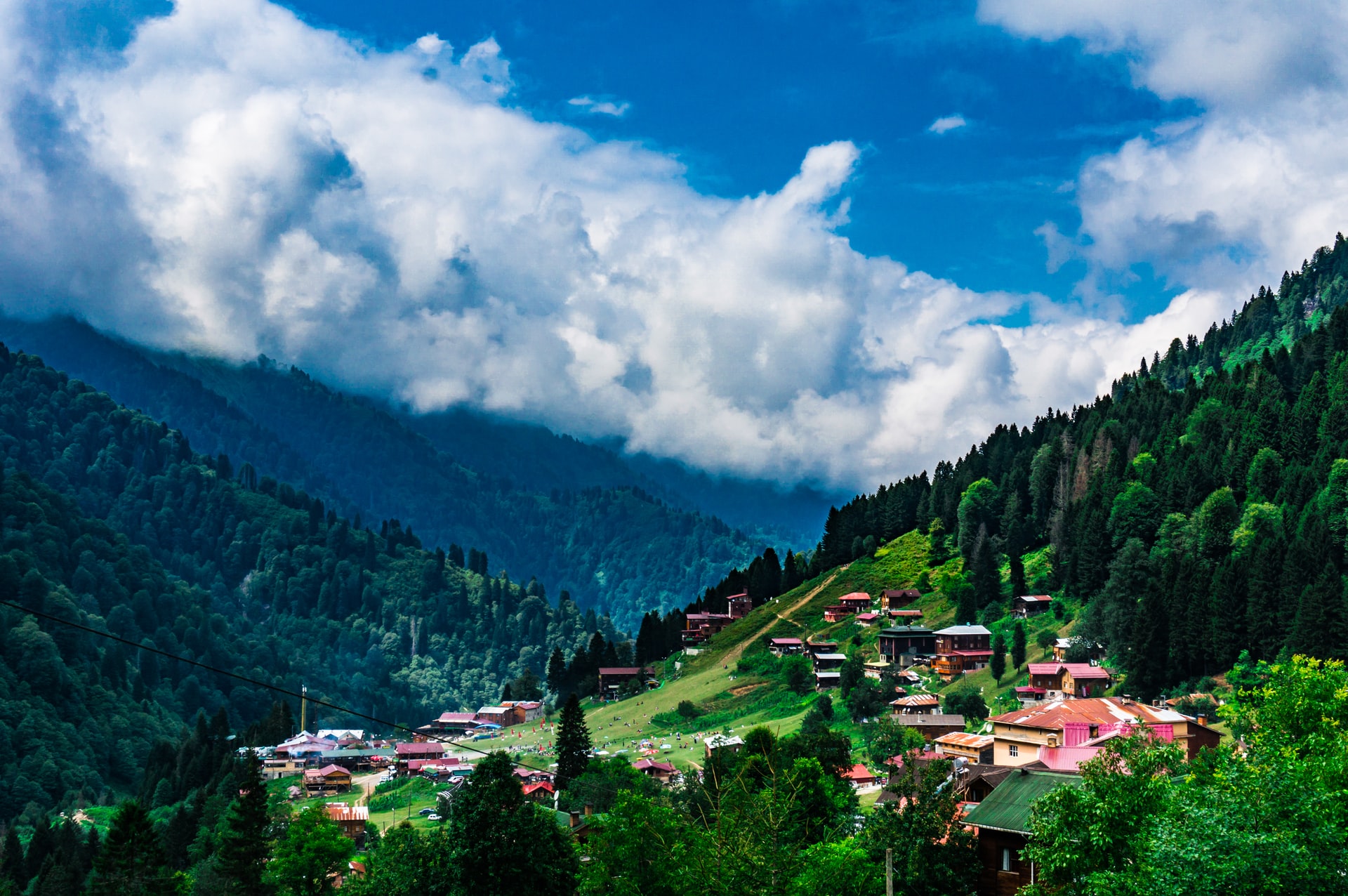 4.Perşembe Plateau, Aybastı / Ordu
Thursday Plateau, which is one of the natural beauties of Ordu, is ready to welcome its visitors in hostels and apartments at an altitude of 1,500 meters. Different activities such as safaris, horse races, festivities and paragliding can be enjoyed in the area. Perşembe Plateau with curved meander, lush vegetation, lake view, bungalow resorts, is definitely worth a visit. Zinav Canyon and Uzundere Waterfall are the places to visit while we are in The Highlands on Perşembe.
5.Kümbet Plateau, Dereli / Giresun
A piece of heaven, the backdrop of fairy tale lands, a location beautiful enough to be the scene of movies, Kümbet Plateau. One of the important tourism points of Giresun, the plateau, spruce and pine trees almost flood its visitors with oxygen. You can stay in the highlands, chalets or bungalows, which have a view that nature lovers cannot give up. Remember, the chaos of the city will disappear in Kümbet. Mavigöl Kuzalan Waterfall and Natural Park are among the attractions in the surrounding area.
6.Anzer (Ballıköy) Plateau, Ikizdere / Rize
Anzer Plateau, which is one of the pupils of the Black Sea and is famous for its honeys, is about 1,350 meters above sea level. In addition to its impressive natural beauty, it is possible to experience many highland festival activities such as trekking, paragliding, rafting and mountaineering, as in some other highlands. It has gained world fame for its hot springs and magnificent flora, which is good for chronic conditions. In addition, skiing, trekking and various festivities are organized in the Anzer plateau, one of the most famous in Rize.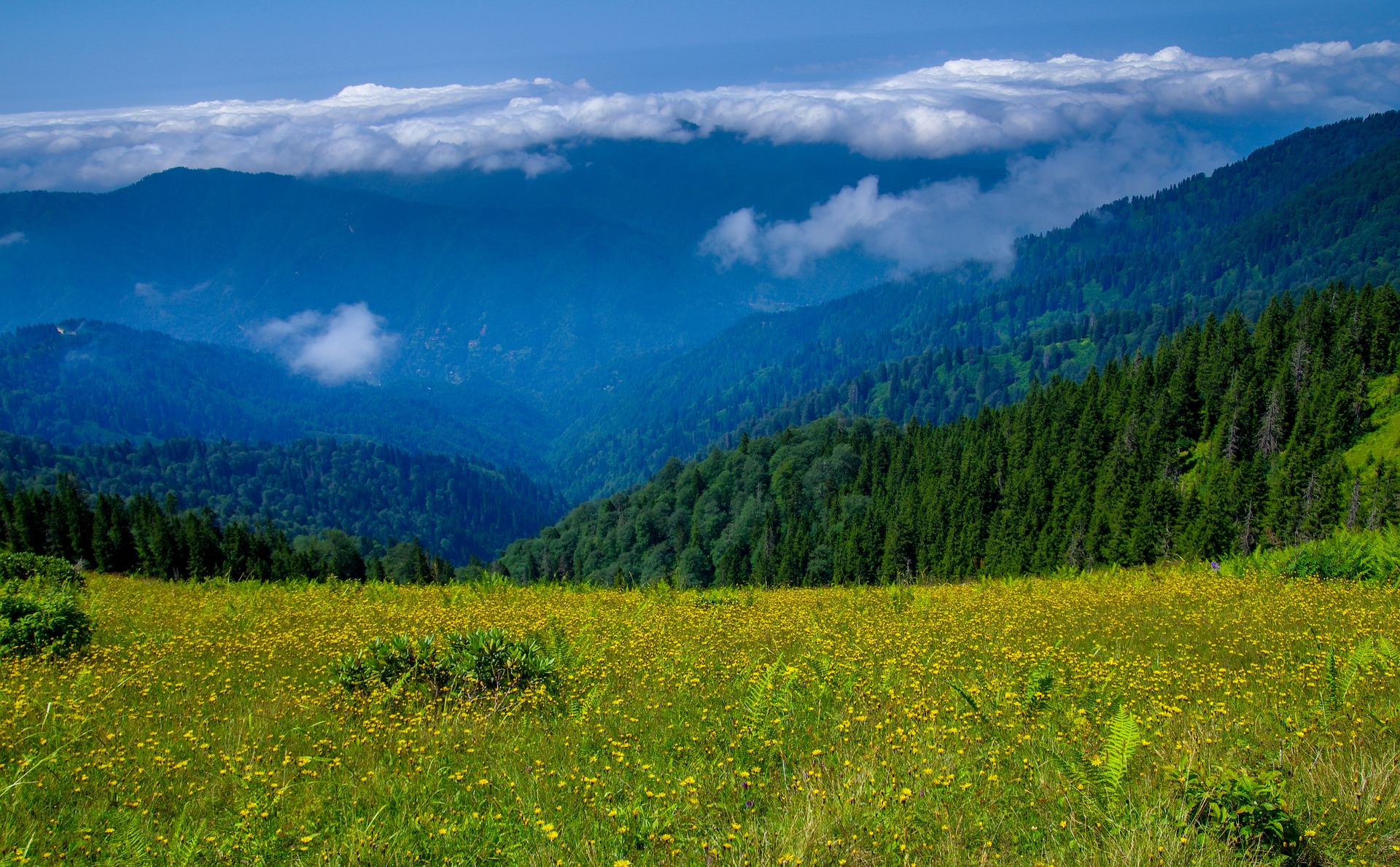 7.Gito Plateau, Çamlıhemşin / Rize
Gito Plateau, decorated with classic Black Sea beauties, manages to attract its enthusiasts despite its rugged and challenging transportation route. It is possible to stay in wooden highland houses in magnificent nature or to have a nature camp. In foggy times, it is worth paying attention when walking so as not to get lost. In addition, unique forest walking and photography in the plateau are the most special activities that can be done. Having come this far, it might make sense to visit places like Zilkale and Şimşir Forest, Gito Plateau.
8.Uzungöl, Çaykara / Trabzon
Located 120 kilometers from the city, the legendary Uzungöl Plateau is one of the most visited points of both domestic and foreign tourists. There is such fresh air in this area that according to one legend, the person who stayed here for 21 days is even told that his oxygen has been cleaned. The surrounding highlands such as The Kiremitli Bridge(Hapsiyaş Bridge), Uzun Lake, Lustra, Şekersu and Karester are some of the most eye-catching places to visit.
9.Bağbaşı Plateau, Denizli
Located about 30 kilometers south of Denizli center, Bağbaşı Plateau has a lush nature and a bird's eye view of Denizli. If you want to witness impressive views in both spring and winter, you can take advantage of the transportation provided by cable car. Bağbaşı Plateau is the ideal point for those who are overwhelmed by the heat in summer and who want to enjoy the snow in winter in a calm and peaceful atmosphere. Honaz Mountain National Park, Pamukkale travertines and healing hot spring waters are places to experience. Also do not return without trying flavors such as raw stuffing, lamb closure, wishful thinking, yen pastry, pancakes, eggplant closure, stuffed dough, yogurt dumplings.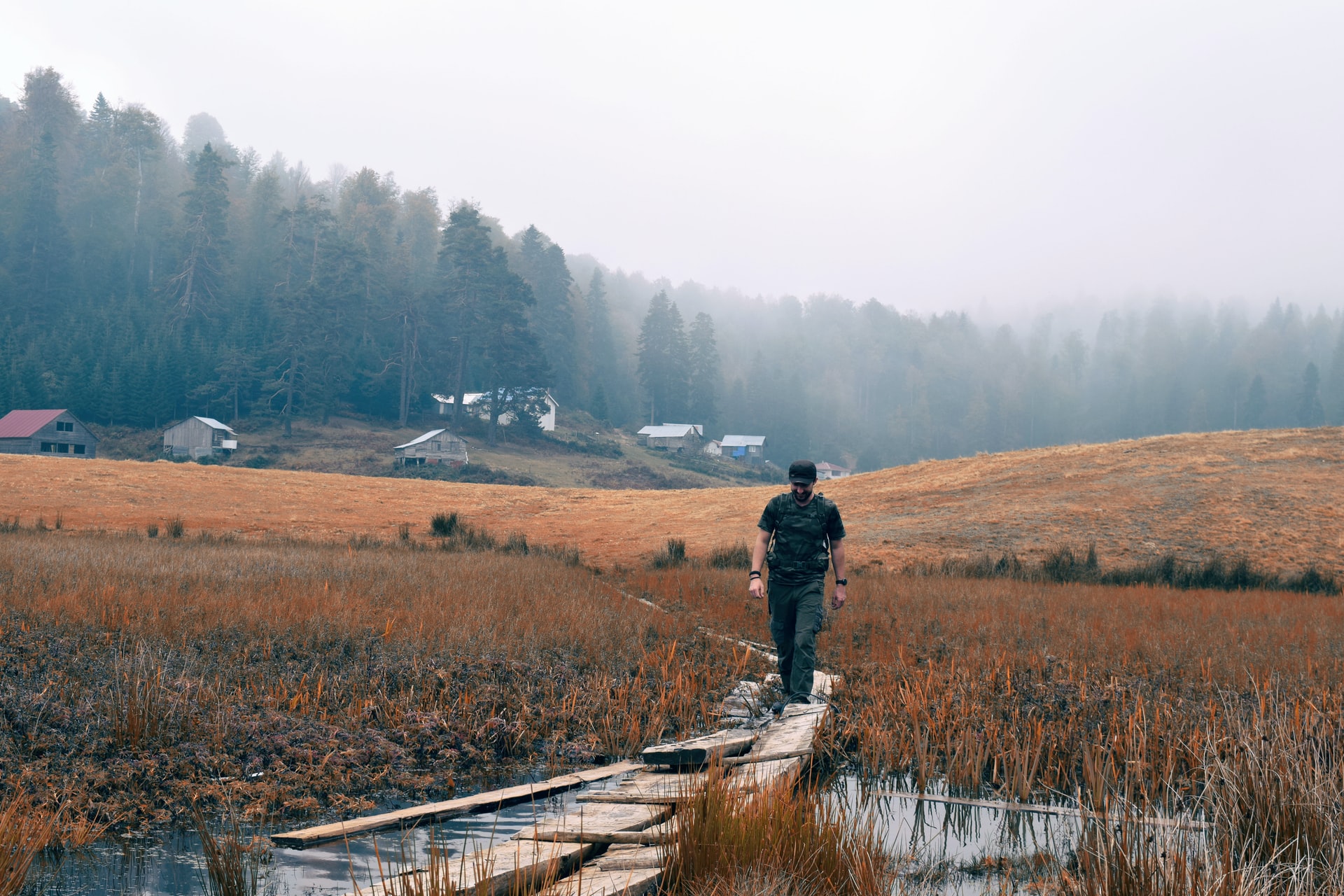 10.Crane Plateau, Akyazı / Sakarya
Located 3 hours from İstanbul, Turnalık Plateau has a vegetation and woodland that is almost too green to search the famous highlands of the Black Sea. With a hiking trail of close to 20 kilometers, the plateau has an eye-catching pond and surrounding highland houses. If you wish, you can walk around the pond or in the woodland. Since there are no hotels or hostels for accommodation in the highlands, either day visits or camping events may be preferred.
As it is known, since the highlands are usually rain-receiving regions, it is worth noting that regardless of the season, it is worth taking seasonal clothes, water-resistant rain boots, coats and umbrellas. Never return without trying numerous flavors such as local mıhlama (kuymak), famous Black Sea cheese, world famous honeys, anchovy rice, hınkal, laz fritters, Black Sea pita, pickle roasting, trout, village bread, dried beans, roasting, kale soup and wrapping. Remember, engrave all the natural beauties and fairytale world you see in the highlands not only in your brain, but also in your soul so that when you come to the city, your happiness will continue for a while.