Culture & Travel
2 June 2021

All my life, I loved the winter season and perceived it almost as a close friend. I can say that all my dreams and my daily life fiction against life were spent making a list of what to do in winter. In contrast to the summer, the winter season, where I find more activities to do together, should definitely be spent in a cold country, especially at Christmas.

Long after I had these dreams from the window of my own room, I was living in Nashville, Tennessee, the USA, in 2017. Winter arrivedin Central America, but I did not want to leave it to chance, thinking whether it would snow or not, but I thought that my close friend was in Toronto. I decided to call him during a Walmart shopping and said that I would visit him. When he asked when, I didn't even know the answer myself, but the timing of this weekend came out of my mouth. I was surprised too! I didn't even have a ticket when I was telling the timing, and on top of that, even when we agreed and contracted.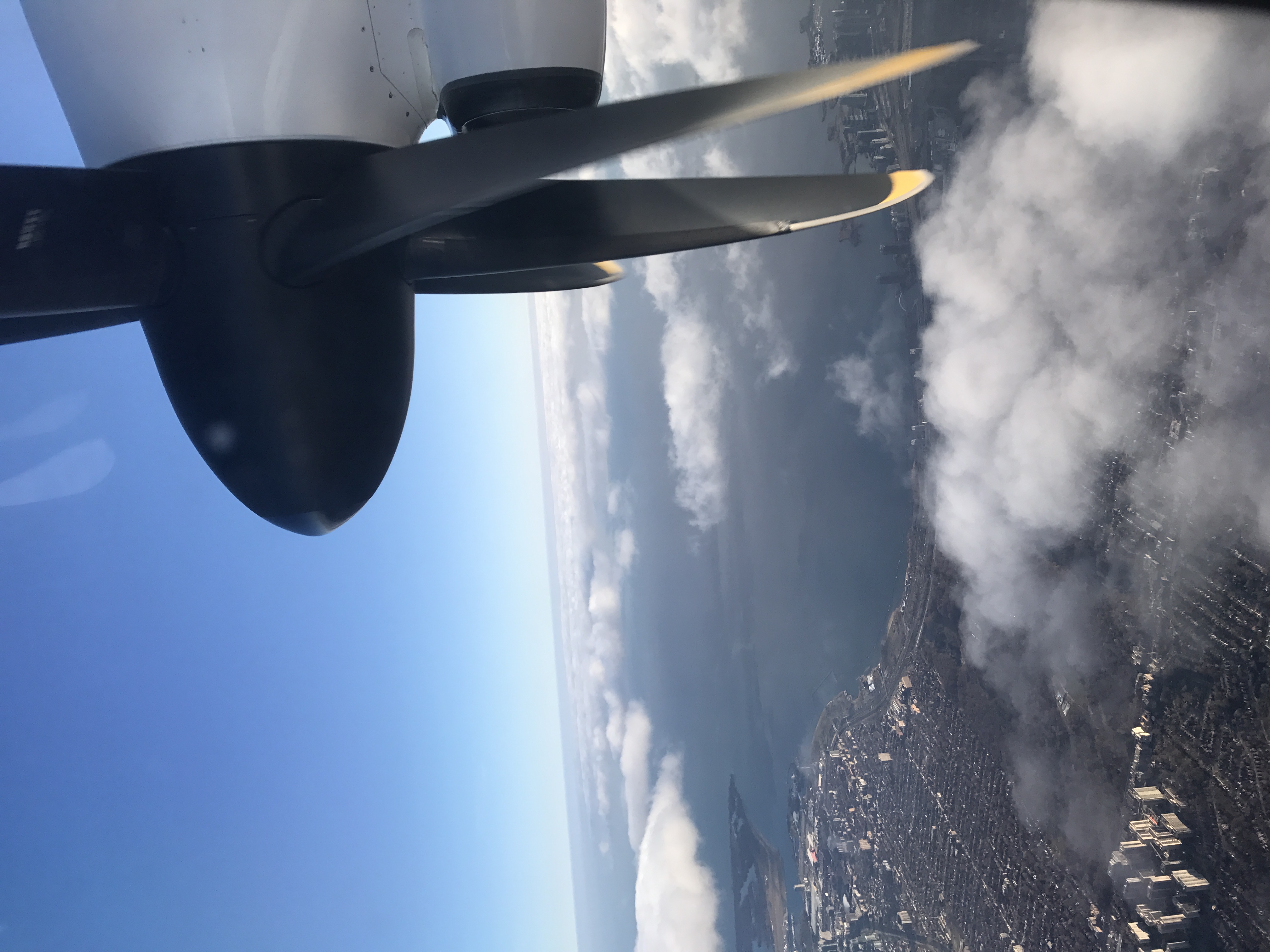 In the evening of the day, I sat in front of the computer and checked tickets, arranged my visas, made my hotel reservation, arranged my backpack and waited, immersed myself in the weekend holiday, especially in the excitement of the cold climate.
When it was Friday, I left work, got to Nashville International Airport early, and boarded my plane. The plane was different, unlike the planes I had boarded so far… I had never been on a propeller plane before. While enjoying this by the window, I came across the silhouette of the city of Toronto. We were talking with my inner voice about how enjoyable the 2-day holiday would be; I would see new places, have fun, and have a super weekend.
When I arrived at Toronto Pearson Airport, my friend met me, and we got into the car and started to head towards the city center in Toronto at 0 centigrade degrees in the afternoon. I was really excited about the cold, and we were chatting about what to do, where to go and see. We were talking too much about how life was in Toronto, how the economy and business was etc.
Taking the opportunity to have a hotel reservation, proper clothing, and a small backpack, we already skipped the hotel and went to different locations, ate, had fun, wandered around, and the time was 02:00 the next morning. The cold weather added happiness to my happiness, and my happiness was doubled with Christmas decorations.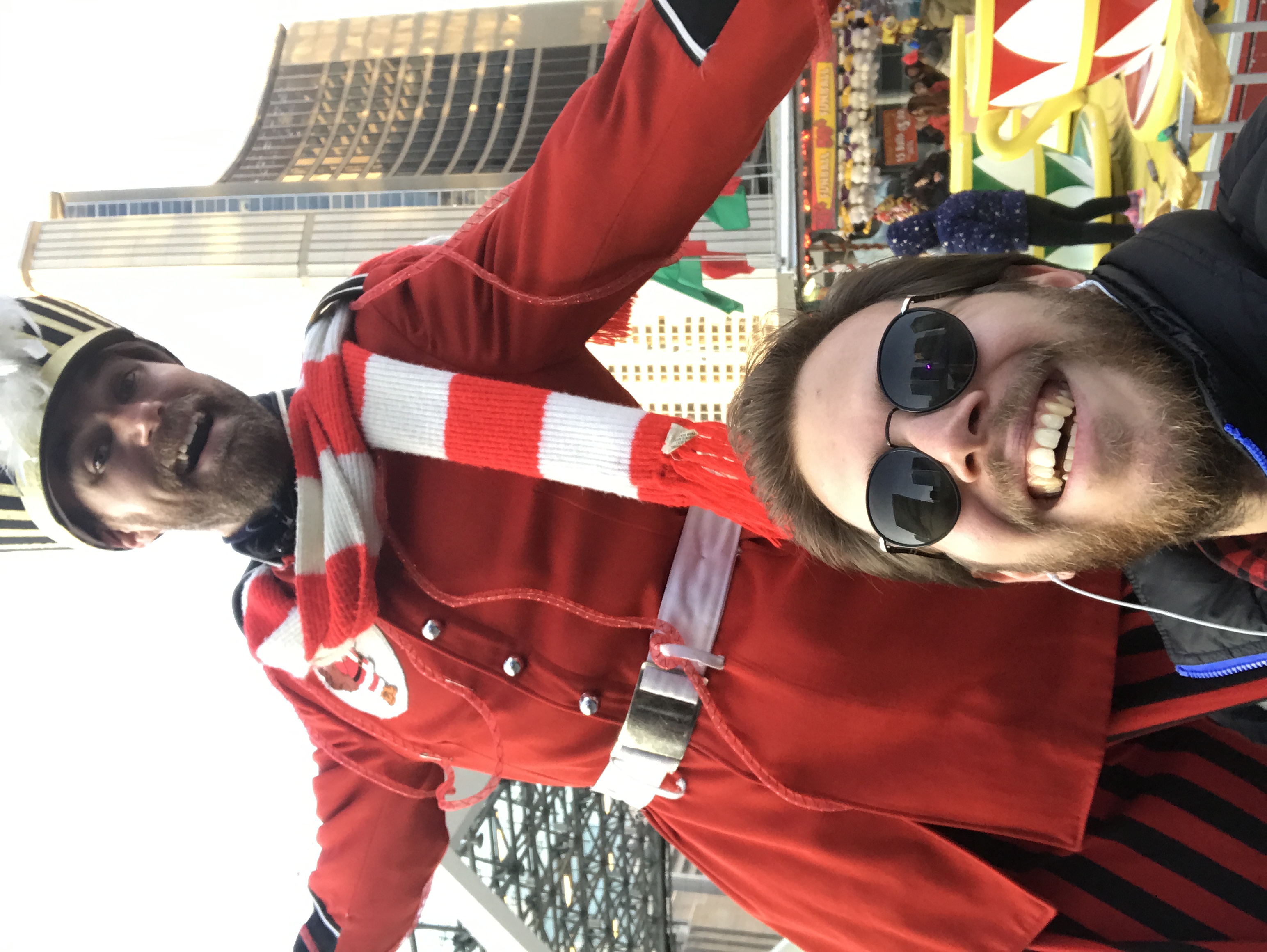 to leave; it was time to go to my hotel and have a comfortable sleep. After exploring the city to the fullest during the day, I now knew where the hotel was and which railway line I would take. I must have wanted to enjoy both the city and the winter season, so I walked the last meters. And I arrivedat my hotel.
After entering the hotel, there was normally a deep silence. Everyone let themselves into their rooms, and the reception was empty. I finally reached the staff by shouting around in the hope of finding someone relevant. I was waiting for my room number, sharing my ID and reservation number, and answering questions, but suddenly I got an unexpected response, "There is no such reservation!" Although I could not understand what was happening, I was confronted with the claim that I did not have a reservation despite mutual claims and showing my reservation paper. Not to mention that there were no available rooms! At 03:00 at night, I was left on the street in a place I had never known before.
When I asked the hotel staff if there was another hotel nearby, I was on the way to the hotel I got the description for. Although I did not know where to go, I started to wander alone in the haunted streets and was left alone with the constant harassment of homeless people. I just wanted to find the hotel quickly and get rid of the cold, which I loved very much because I realized that -15 centigrade degreestemperature was not a pleasant one at all.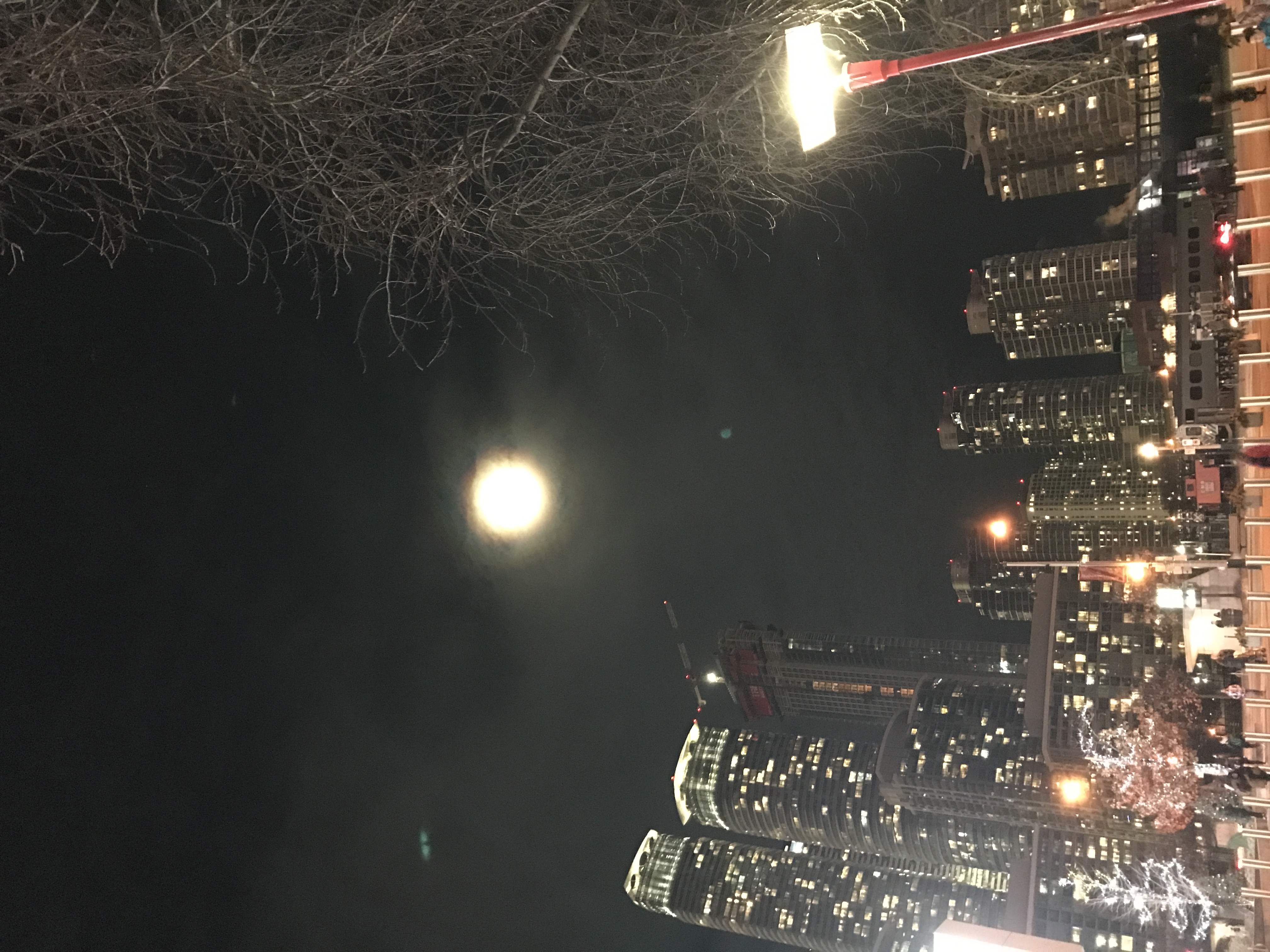 As soon as I found the hotel mentioned above, my inner voice said, "Oh, I think I'm being tested." After entering the hotel door, it didn't take me long to realize that it was abackstreet hotel. I just wanted a bed, and I wanted to get up and go in the morning, but the staff said there was an empty bed in the warehouse where the hotel was full, and I could stay there for half the price if I wanted. I chose to look for my luck on the street, but I had to charge my phone first. As you know, iPhone chargers cansurely interrupt you in an emergency. After I brought my charge to a sufficient level, I called my friend, came to his family, and asked if I could stay for one night, and I got a negative reply. Actually, I didn't blame him either. Because he was also a guest in that house and he could not bring his own guest. The rules are clear!
I called another friend I met that night and asked where I could stay. He told me that there was a student dormitory nearby in that area and that I could stay for a fee. He gave the phone number of the dormitory staff and sent the address. Around 03:30, the weather was freezing. While I was going back and forth on the streets, anxiously, I found the dormitory without approaching the homeless. But I was observing a problem in the dormitory. It didn't feel like home at all. I was at the back door of a large building in a dead-end street and looked through the glass door. There was no one inside, but my friend was on the phone telling me to go inside, stating that the given address was correct and I was in the right place.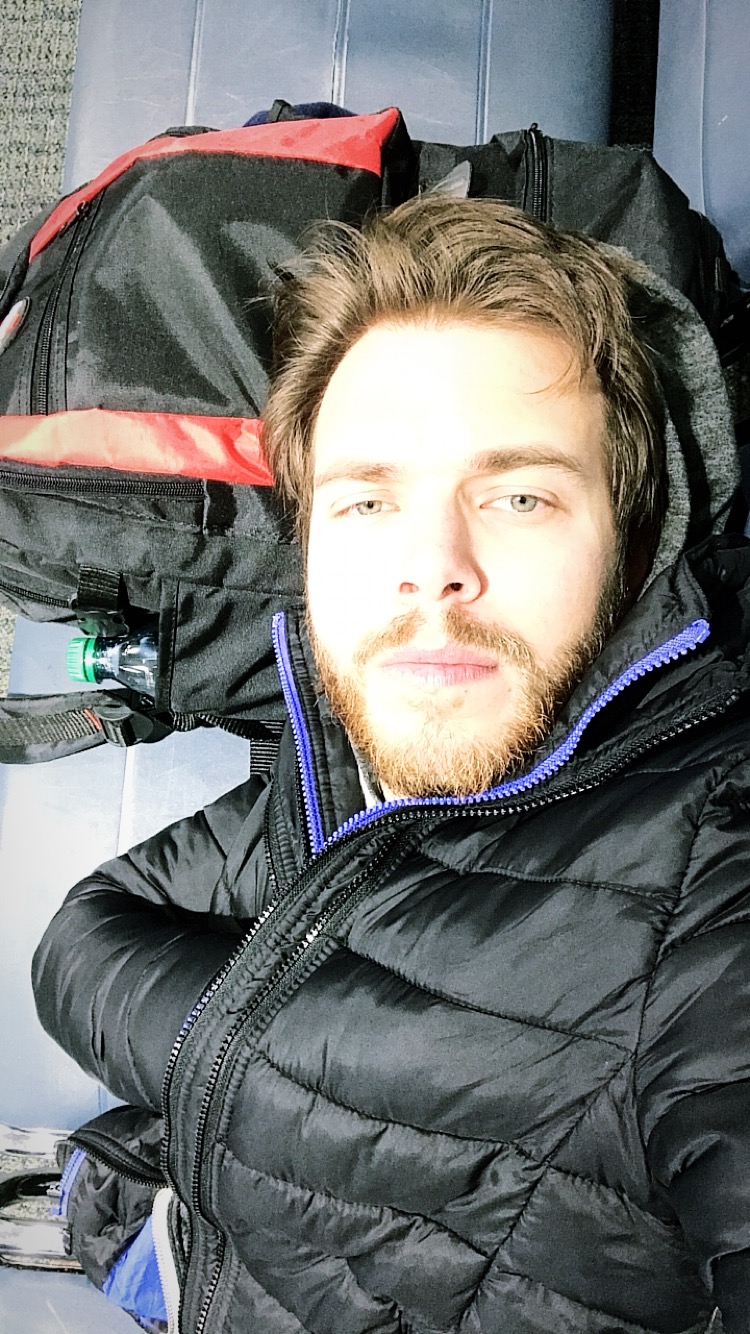 All I could say to my friend was, "Are you sure? This place was a slaughterhouse." My friend stubbornly says it is there and wants me to knock on the door. At 03:30 at night, I couldn't believe myself knocking on the slaughterhouse door, and I didn't expect to ask if this is the back entrance of the student dormitory. I just couldn't believe it.
Thinking that the situation would get even worse, I knew that homeless people were also wandering around the neighborhood, so I decided that the dormitory was not there and left. As time goes by, I found the dormitory somehow. I was so cold, angry, and hungry. When I called the dormitory manager and told me that I wanted to stay one day, he asked me to send him my passport number and a photo of the passport.
I dismissed this request strangely, as if I had many other options, and started a phone fight with the official. My drama and testing were never-ending. Although I politely conveyed to the authorized personnel that I wanted to come to the door and meet at the door, he thought I was threatening him, and the phone was as if it was against me and I was still on the street.
I used my phone to spend the last time of my phone charge looking for hotels in the vicinity, but the hotels that came out asked for exorbitant prices or said they were full. For a moment, I thought about whether I would stay on the street until the morning, go to the city center, and sleep somewhere; seriously, I would.
When the time hit around 04:00, I found a good hotel in the neighborhood and was in a position to give whatever they wanted. When I entered the hotel trembling, my first question was, unfortunately,"Is there any room available?"I can't tell you how happy I was when I got a positive answer. Of course, not to mention the hotel staff was pouncing on my situation, but then I needed a warm place.
I just remember shaking all night but still having an incredible experience.
I realized that my love for the cold and the cold city was tolerable to a certain extent. But still, I had an adventure that I will never forget for the rest of my life. Call no man happy till he dies, and again unexpected events would break new ground in my life. But let's tell it another spring.