Although direct transportation to Russia is available by road, the most used alternative isthe plane. Both direct and indirect flights are arranged from Istanbul and Ankara.
The two most preferred cities for landing are Moscow and Krasnodar. Based on the route you have previously determined, you can choose the city where you will land from many different cities such as Astrakhan, Belgorod, Cheboksary, Ekaterinburg, Kaliningrad, Nizhny, St. Petersburg, and Voronezh.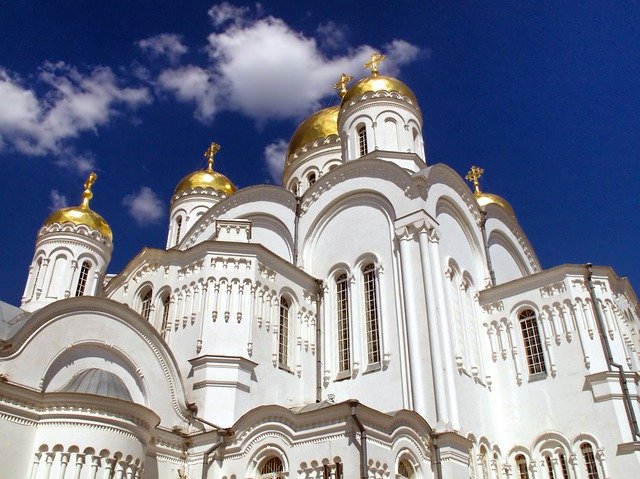 Since it is a fairly large country, it may be necessary to check the status of connecting flights and airports in advance to travel from one city to another.
From the airport to the city centers, you have various options. You can choose the most suitable one for you among buses, commuter trains, shared taxis, and taxis that offer regular service.
Taxi prices are more affordable than in other countries, so they are often preferred. Tickets can be obtained from public transport stops near airports, private kiosks, or the bus driver.
High-speed trains run to the city center every half hour, both for those who want to save time and have a comfortable journey. Ticket prices may vary depending on the time purchased.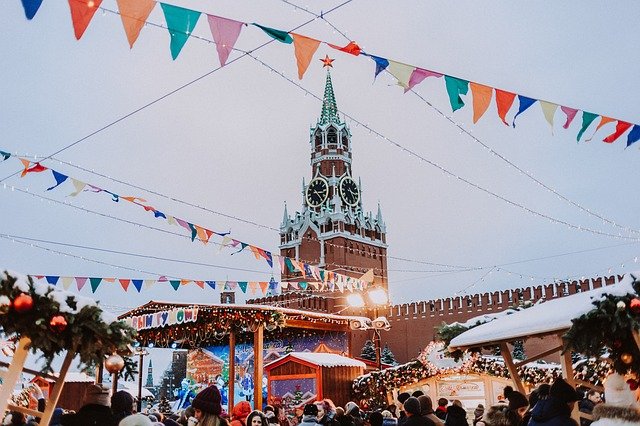 Russia has the best metro and tram system in the world, soin cities such as Moscow, St. Petersburg, Novosibirsk, Samara, Yekaterinburg, and Volgograd, the metro is the most widely used public transportation, followed by buses, trolleybuses, and private shuttle buses.
Due to the country's large area, the airline is generally preferred to travel from one city to another in the country.
In Russia, the largest country in the world, the climate varies from polar regions in the north to subtropical regions in the south.
Although it has always been thought to have a cold climate, summers are basically quite hot in some areas.
Summer is the busiest month of the tourist season for St. Petersburg, Moscow, or cities included in the Golden Ring. Large groups of tourists worldwide flock to these cities between June 1 and August 31.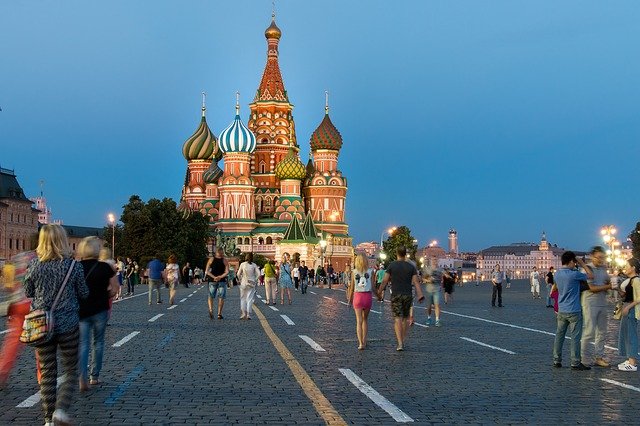 The number of people who want to witness the fabulous "White Nights" is not very few at all. In northern cities like St. Petersburg, the sun never sets from the end of May to mid-July. Inspiring all artists, "White Nights" is known as the ideal time to visit Russia.
Those who want to watch one of the famous opera or ballet shows should be careful not to coincide with their holiday in August because the main theaters are usually closed this season.
Russia's famously harsh winter begins on December 1 and continues until the end of February. How much you feel the cold depends on which city you go to. For example, while the temperature drops to -20 degrees in big cities such as Moscow and St. Petersburg, this figure can vary up to -50 degrees in Siberia.
As the days start to draw out between May and June, tourism begins to revive gradually. Since Butter Day, Labor Day, and May 9 Victory Day also coincide with these dates, Russia's streets are the platform of colorful scenes.