You can find a flight to Agra Airport with a connecting flight from Turkey, albeit not directly.
The commonly used method of travel is to take a train journey from any city in India to Agra.
The journey to Agra Fort and Agra Cantt railway stations takes 4-4.5 hours on average,and information such as prices, expedition times vary daily.
Agra Fort Station is the most widely used station, as it is only a few kilometers from the Taj Mahal area.
If you are going to Agra from Delhi, you can choose the more comfortable Shatabdi Express and Taj Express.
In addition to the train, one of the ways to visit Agra is by intercity buses. You can easily get your tickets from the website.
Turkish citizens have to get a visa to go to Agra.
Since the distance between the attractions in Agra is long, it is very difficult to travel on foot. For example, it takes about an hour on foot between Agra Fortress and Taj Mahal.
Tuk Tuks, which the Indians call "Auto," are among the best options for visiting historical places. It may be a good idea to bargain for these commonly available automatic rickshaws before you get on.
Especially to go to the Taj Mahal, you can rent one of a series of cars drawn by animals such as horses and camels, or you can join the system called "rickshaw," which is frequently used by the locals.
Rickshaw means that you join any car or bike as a passenger, but it is essential to bargain before boarding for those who will use this method.
If you are planning to rent a car in Agra, where Uber is also widely used, remember that the steering wheel is on the right.
Agra is hardly affected by the monsoon climate that dominates India, and its climate is generally hot and semi-arid.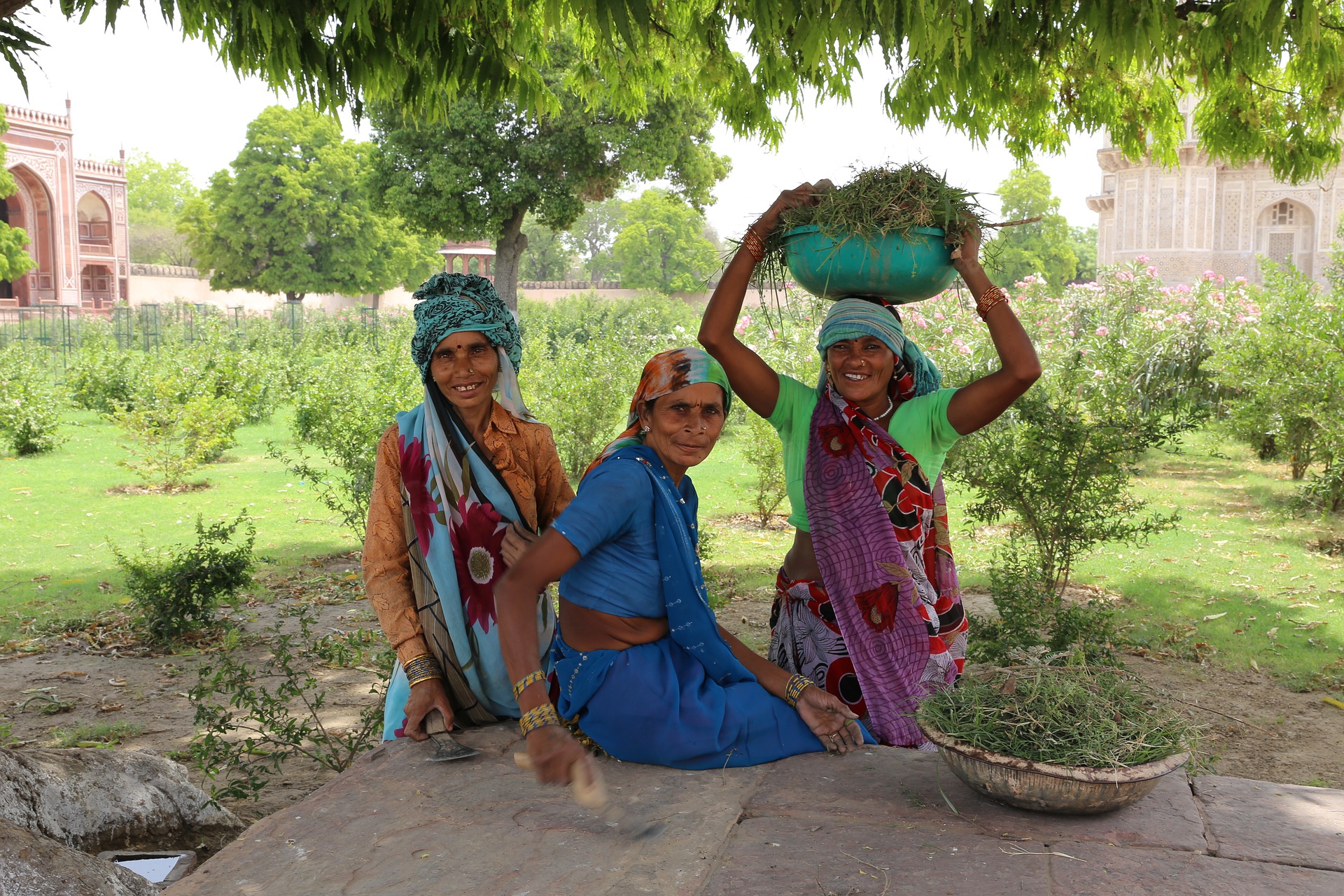 October to March is the best time to visit Agra. During this period, which coincides with the autumn and winter seasons, the temperature decreases considerably and makes it easier to make long trips, but keep in mind that you will encounter a very busy crowd during this period.
If you visit Agra in December or January, do not forget to bring woolen clothes with you as the temperature may drop to 2 degrees.
When the effects of the monsoon climate are harshly felt, August and October may be considered more ideal for visiting than in summer, but it should not be overlooked that a sultrier air will occur when moisture is added to high temperatures. Keep in mind that the scenery will improve in frequent rainfalls.
Between April and July is the beginning of summer, and temperatures are at their peak. If you are one of those who say I do not mind the heat, this period, when the crowds in touristic places gradually decreaseand hotel prices drop considerably, can be considered ideal in terms of being economical.
If you decide to visit during the hottest times, you should take care that your clothes are light cotton and keep your sunscreen and glasses with you.
The Taj Mahal is beautiful at all times of the year, and it always hosts crowded visitor groups, even in the lowest season. Whichever season you go, try to be there at sunrise, when you can clearly observe the change of light on the exterior of the building with the naked eye.