Qatar, one of the Persian Gulf countries, is defined as the place where pearl-like sand grains meet the sea, offering unique experiences to its visitors regarding culture, sports, business, and family entertainment, where modernity meets cultural reality. Qatar, a peninsula with 563 kilometers of coastline along the west coast of the Persian Gulf (Arabian Gulf), is a land border with Saudi Arabia in the south. This rich country left Britain in 1971 and became an independent emirate. With the United Arab Emirates bordering in the east and Iran in the north, the country has a population of more than 2.8 million with a surface area of 11,571 square kilometers.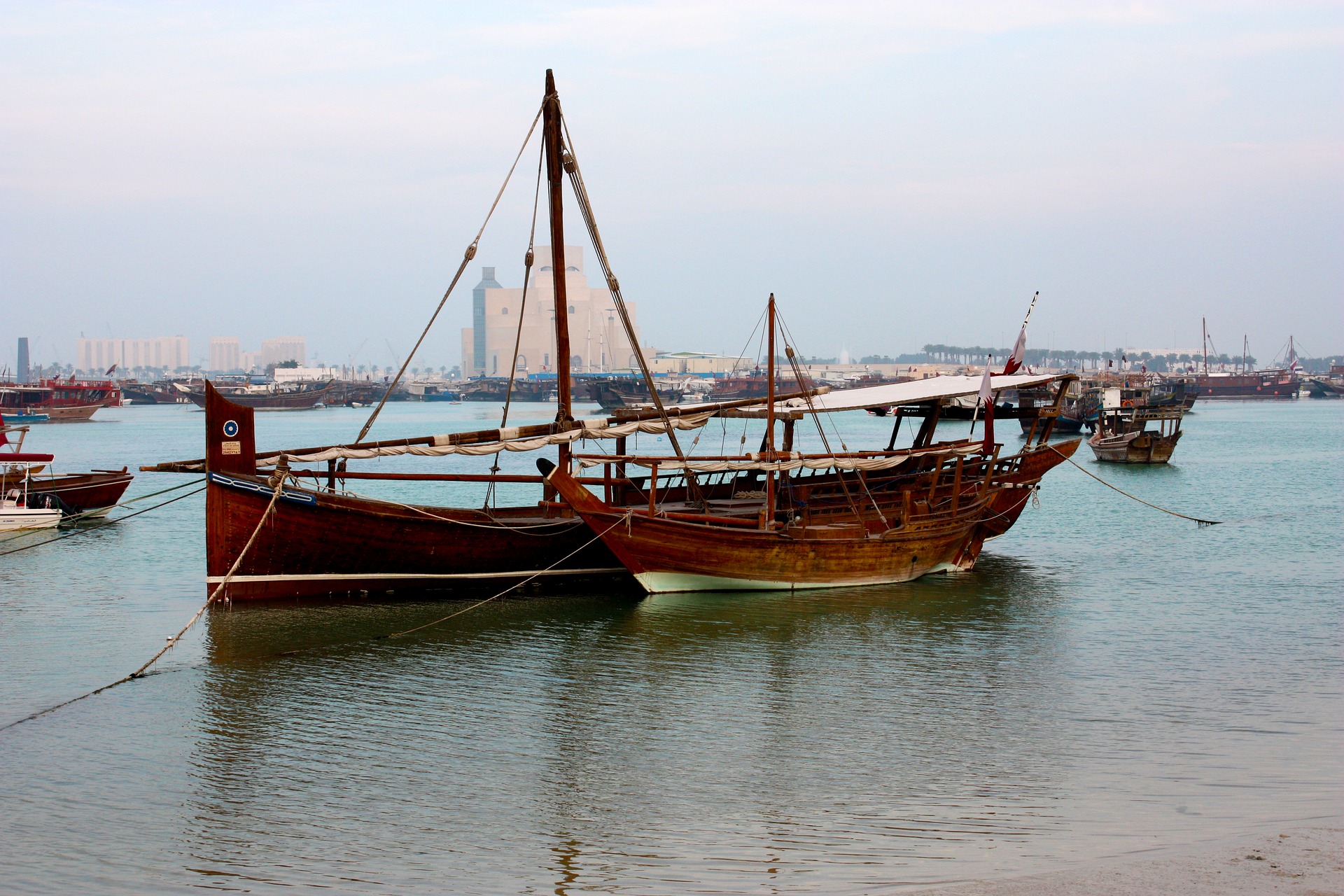 Dazzling Qatar gained its reputation as one of the richest countries in the world with the discovery of oil in the 1940s when it was a small fishing town and a major trading center. Oil and gas account for 97% of the country's export volume, which exports high volumes of oil and gas. This amount brings Qatar approximately $58 billion in revenue. Especially oil-rich Qatar has managed to attract the whole world's attention with its high standard of living and luxurious lifestyle. According to studies, the annual national income per capita in Qatar is 90 thousand euros.
Traveling to this country, which is known to have a low crime rate, is quite safe.Drinking alcohol and getting drunk in public is considered a legal offense. For foreigners living and working in Qatar, alcohol in licensed hotels, restaurants, cafes, and bars is allowed based on the permit system.
Zubara Fort, the historic castle on the UNESCO World Heritage list built in 1938, the Museum of Islamic Art considered as one of the symbols of the capital Doha, the magnificent market of Doha, Souq Wagif, Katara - The Cultural Village Foundation, which sheds light on the energetic culture of the country, Katara and Fuwairit Beaches with its turquoise color, Barzan watchtowers, Doha Corniche, and the coastline stretching for kilometers in Doha Bay are just some of the must-see places. Additionally, Sheikh Faisal Bin Qassim Al Thani Museum, which promises an incredible collection to its enthusiastic guests from ancient religious books to legendary cars, heron birds despite the scorching heat of the desert, mangroves, and Al Thakira with its flamingos and shores to explore by canoe in the green valley are the locations that you must definitely visit.
Desert safari tours with mind-boggling adventures in Qatar, dinners in the Mesaieed desert 36 kilometers south of the capital, and spectacular activities that are beautiful enough to make Qatar unforgettable. Never forget to take a boat tour in the Pearl-Qatar, an artificial island community that is considered one of the country's icons.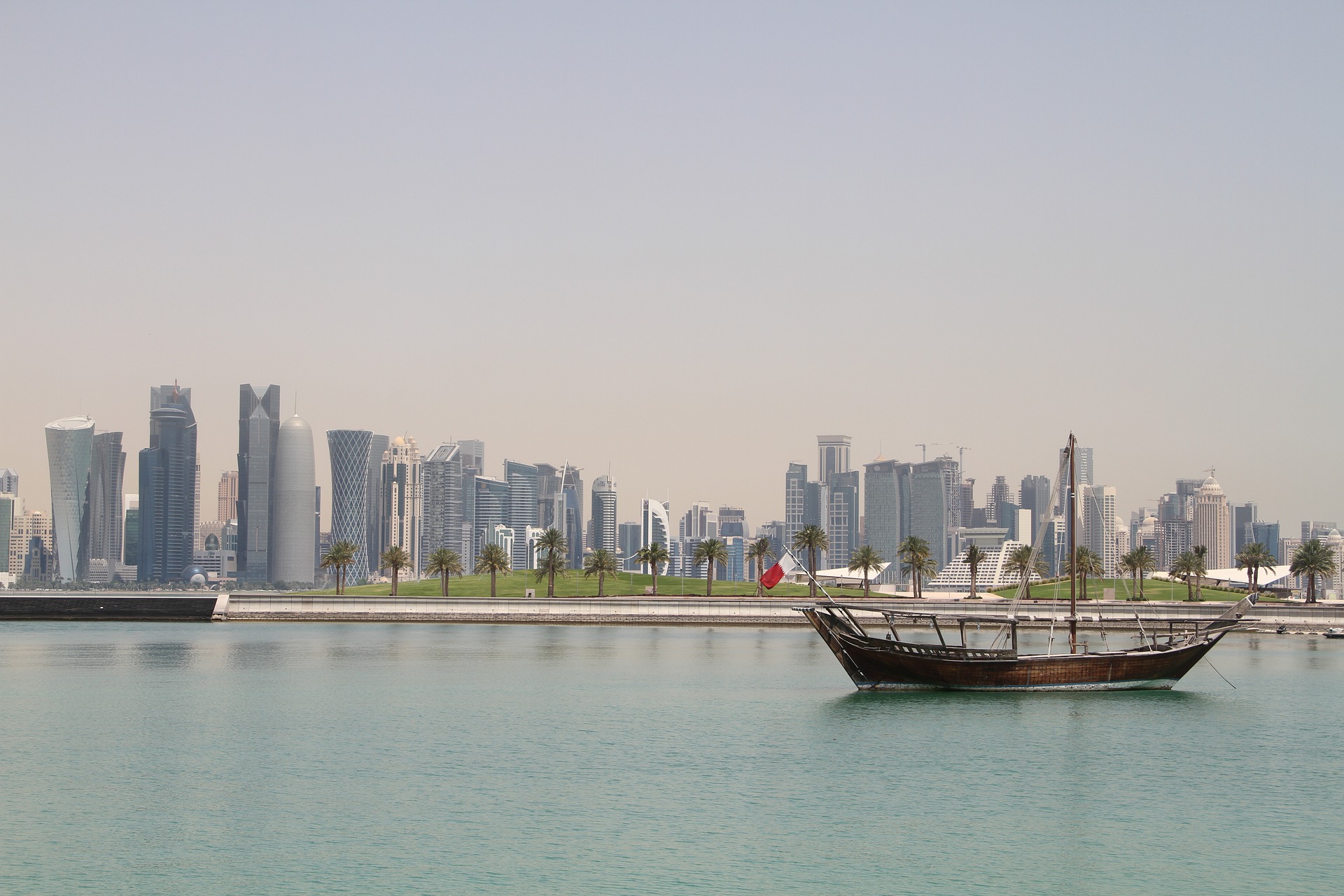 In terms of Qatar's famous dishes, Machbous, also known as Kabsa, is one of the national dishes, made with vegetables, rice, and meat. This dish can also be made with lamb or chicken up to your wishes. One must not go without mentioning that seafood also has a special place in the country. Harees made from ingredients such as wheat, rabbit, meat and butter, falafel made with chickpeas and fava beans, tabbule known as an Arabic salad, Dukka snack prepared with coriander, sesame seeds, and various spices are just a few of the indispensable tastes of the country. Arabic coffee served in small, handleless cups called dallah, plays an important role in showing sincerity and hospitality.
Falconry, known as hunting small birds and animals using births, is a spiritual and traditional sport in Qatar. Besides, camel racing, which is now performed with robot jockeys, is also very popular in the country. 
Never return from Qatar, which ranks third in the world in terms of oil and gas resources, without eating delicious dates under the shade of magnificent palm trees and seeing the huge shopping centers where you can find world-famous brands.