Culture & Travel
28 June 2023

Fethiye and Ölüdeniz, two breathtaking natural wonders in Türkiye, can only be described as a slice of paradise. With their pristine turquoise waters, sandy beaches, and awe-inspiring natural landscapes, this region captivates countless visitors each year. Fethiye boasts a rich historical tapestry, brimming with ancient treasures, while Ölüdeniz enchants adventurers with its unparalleled beaches and natural marvels. In this article, we invite you to embark on a journey to uncover the most exquisite gems and hidden treasures of Fethiye and Ölüdeniz, two of Türkiye's paradise retreats. So, if you're ready, let's set off on this extraordinary adventure.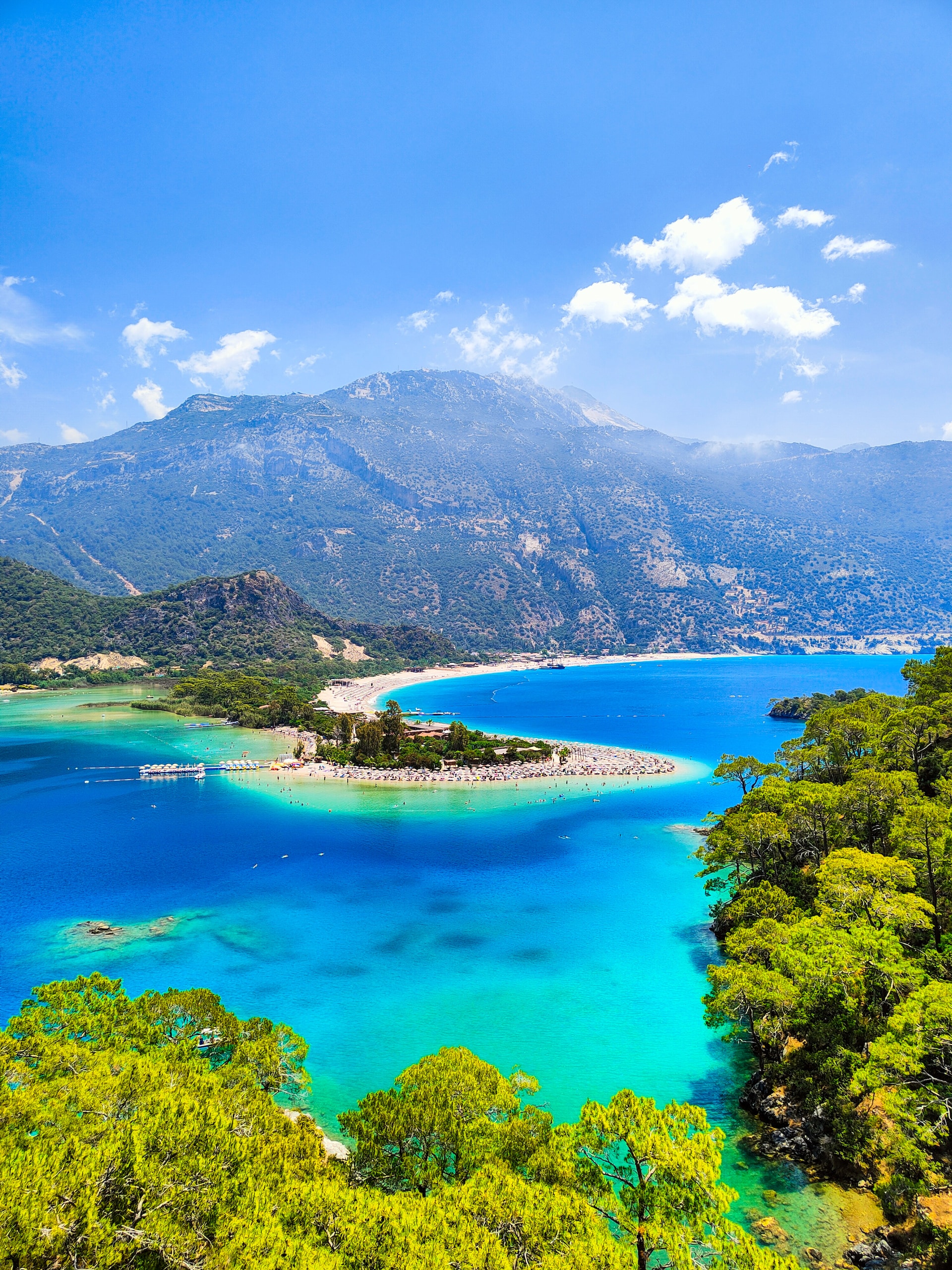 Discover the Enchanting Beauty: Fethiye and Ölüdeniz
Fethiye and Ölüdeniz are undisputedly among Türkiye's top vacation spots, renowned for their breathtaking natural allure. The allure of Ölüdeniz's enchanting violet waters and powdery white beaches is simply irresistible. This haven combines the charm of the sea, the warmth of the sun, and the splendor of the natural surroundings, promising unforgettable memories for all who visit. Fethiye, with its wealth of historical and cultural treasures, eagerly awaits exploration alongside these idyllic coastal retreats.
Enchanting Beaches of Ölüdeniz
Ölüdeniz is renowned for its captivating beaches, each possessing its own unique charm. Among them, Belcekız Beach stands out as a picturesque masterpiece, boasting pristine white sands and crystal-clear waters that seem straight out of a painting. Whether you prefer basking in the sun, taking a refreshing dip in the sea, or engaging in thrilling water sports, this beach is an ideal destination. Additionally, Kidrak and Kabak Beaches in Ölüdeniz captivate visitors with their natural beauty, providing tranquil moments and stunning vistas to behold.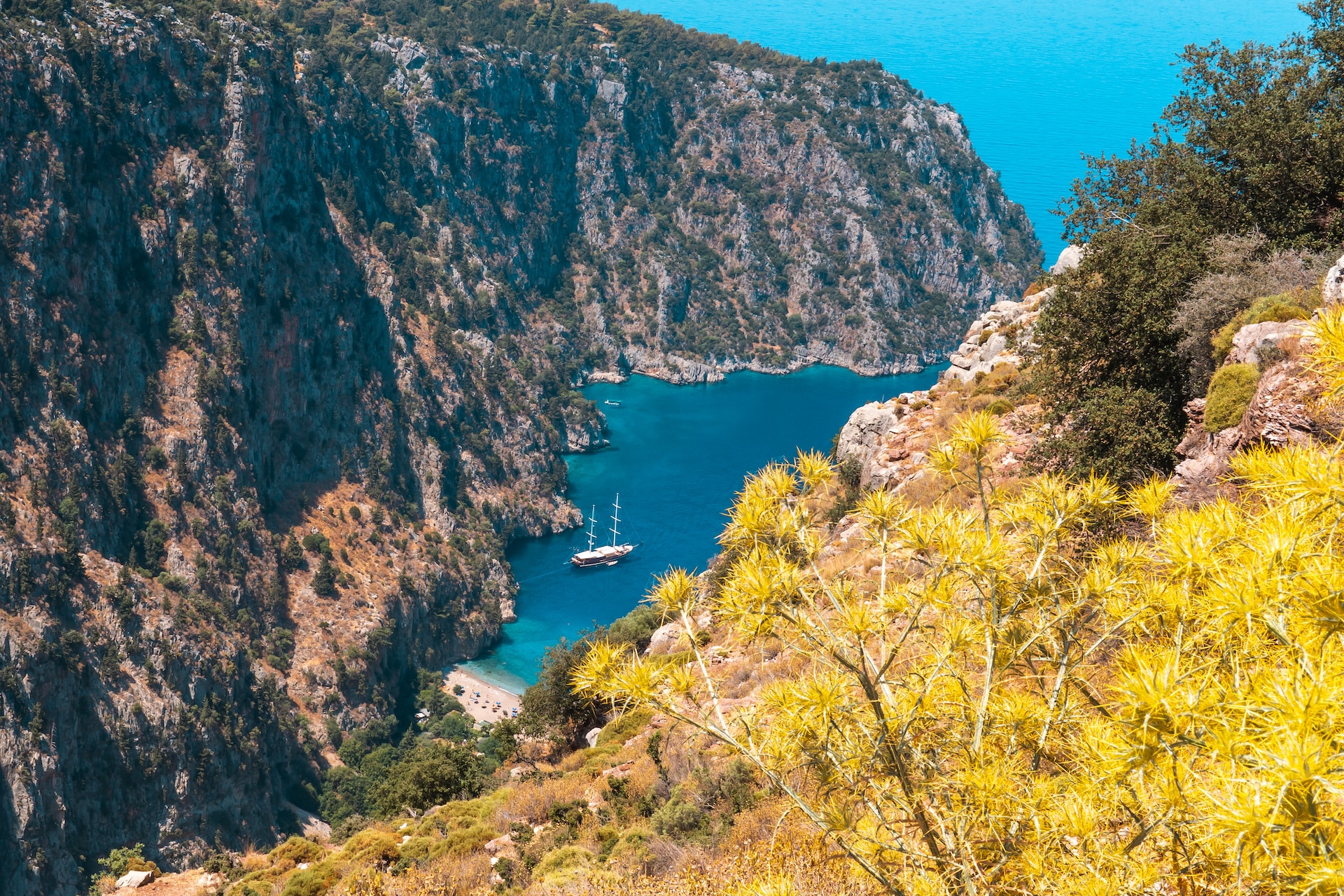 Unveiling Nature's Hidden Gem: Butterfly Valley
Nestled within Fethiye's awe-inspiring natural wonders, Butterfly Valley is a true gem awaiting discovery. Its name originates from the presence of countless butterflies that grace the region, and the valley offers picturesque hiking trails where you can immerse yourself in nature's splendor. As you stroll along these paths, take a dip in the refreshing natural pools and witness the captivating harmony of lush greenery and shimmering blue hues. Nature enthusiasts and photography aficionados alike will find Butterfly Valley an indispensable destination, guaranteeing an unforgettable experience for all who venture there.
Babadağ: Türkiye's Premier Paragliding Hub
Babadağ, an iconic symbol of Fethiye, holds a special place in the hearts of paragliding enthusiasts due to its impressive altitude and powerful thermals. Embarking on a paragliding adventure from here will make you feel the exhilarating freedom as you soar through the skies. Witnessing the breathtaking view of Ölüdeniz from the summit of Babadağ, gazing down from a bird's-eye perspective, is an unforgettable experience. Whether you're an experienced paraglider or looking for tandem flights, Babadağ promises thrilling moments filled with adventure and adrenaline.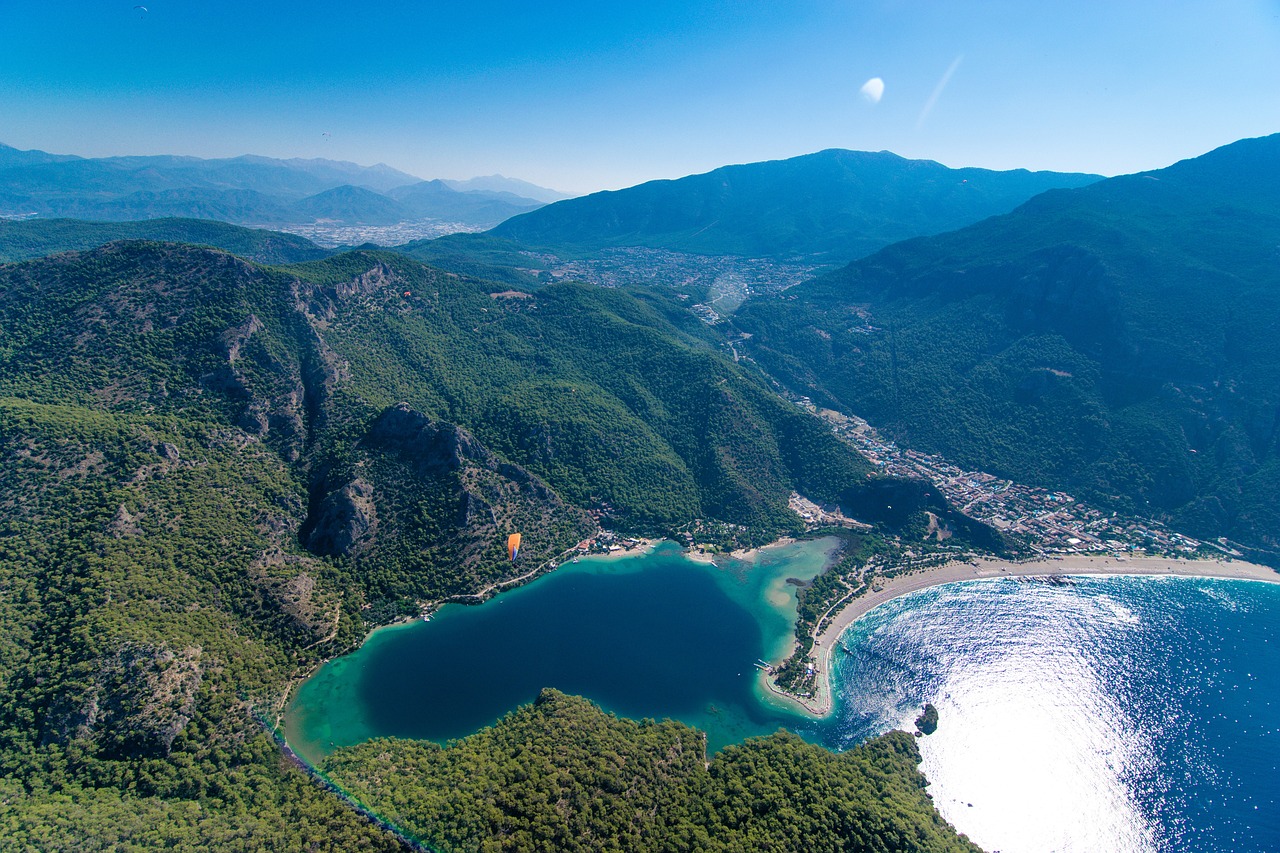 Gemiler Island: A Tranquil Getaway
Nestled in the Gulf of Fethiye, Gemiler Island is a beloved destination for those embarking on a blue cruise. This island beckons with its stunning natural beauty, offering pristine beaches and a serene atmosphere. Indulge in refreshing swims, soak up the sun's rays, and savor delectable seafood at the island's charming restaurants. Gemiler Island presents an ideal opportunity to relax and take a peaceful break during your Fethiye trip.
Kayaköy Village: Tracing the Path of History
Situated near Fethiye, Kayaköy Village is a captivating place steeped in historical significance. Renowned for its abandoned Greek houses and churches, the village's streets take you on a captivating journey into the past. Kayaköy emanates a nostalgic ambiance, enchanting visitors with its historical architecture. Don't miss the chance to savor traditional Turkish cuisine at the village's inviting restaurants while enjoying a serene and peaceful day.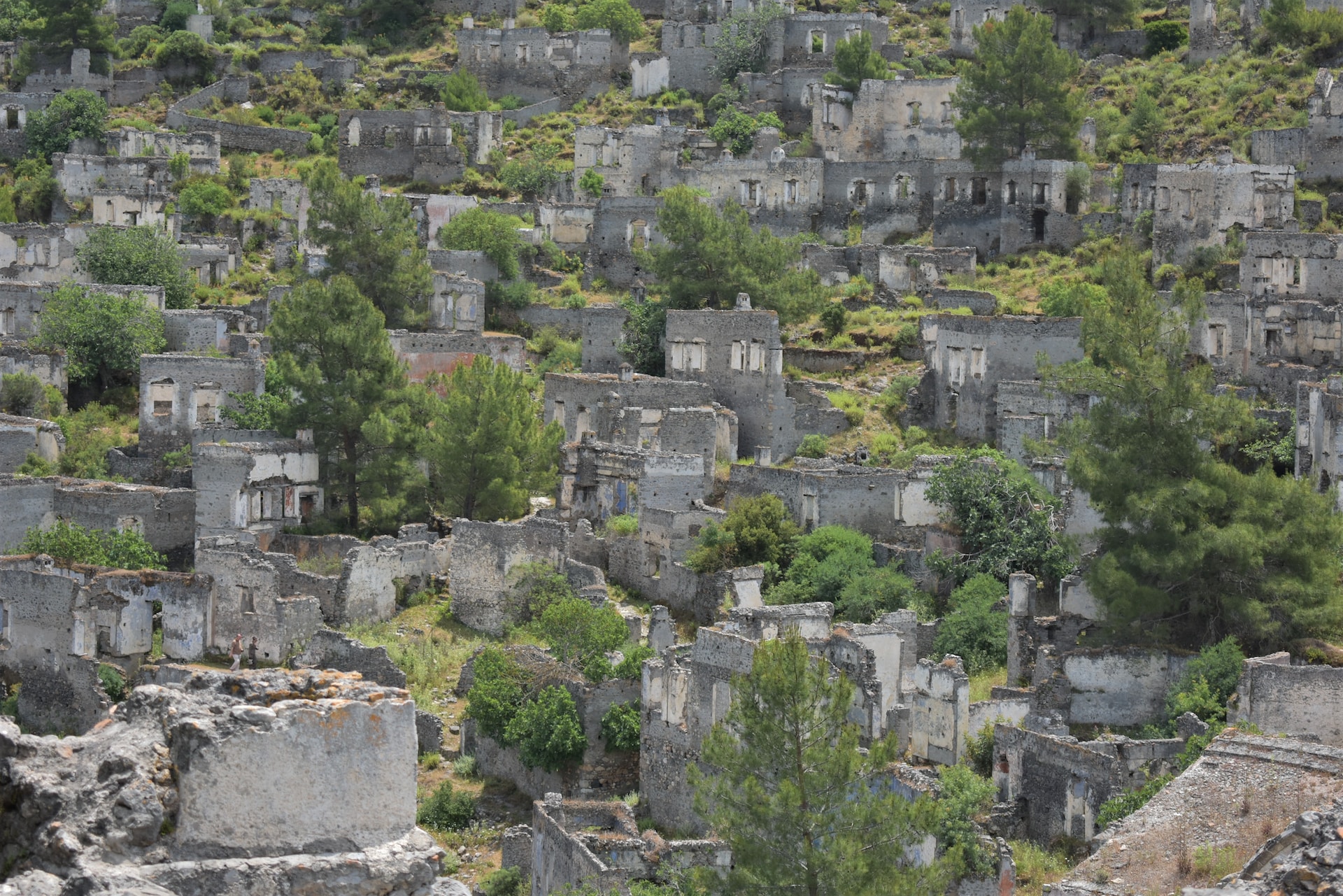 Fethiye Paspatur Bazaar: A Shopper's Paradise
Situated in the heart of Old Fethiye, Paspatur Bazaar stands as an absolute must-visit for shopping enthusiasts. This vibrant marketplace is teeming with local handicrafts, exquisite jewelry, fashionable attire, and charming souvenirs. The bazaar offers a delightful journey through its narrow streets adorned with colorful shops. Additionally, you'll have the opportunity to savor local flavors at the restaurants nestled within the bazaar. Paspatur Bazaar is the perfect destination for those seeking a memorable shopping experience while immersing themselves in the rich local culture.
Saklıkent Canyon: Nature's Refreshing Oasis
If you yearn to escape the sweltering heat and immerse yourself in the cool embrace of nature, Saklıkent Canyon is a must-visit destination. Located approximately 50 kilometers from Fethiye, this canyon offers a mesmerizing panorama of natural beauty, with its imposing cliffs and captivating landscapes. Take a refreshing dip in the icy waters that flow through the canyon, rejuvenating your senses. Additionally, enjoy leisurely nature walks and relish the fresh and delightful natural products served at the surrounding canyon restaurants.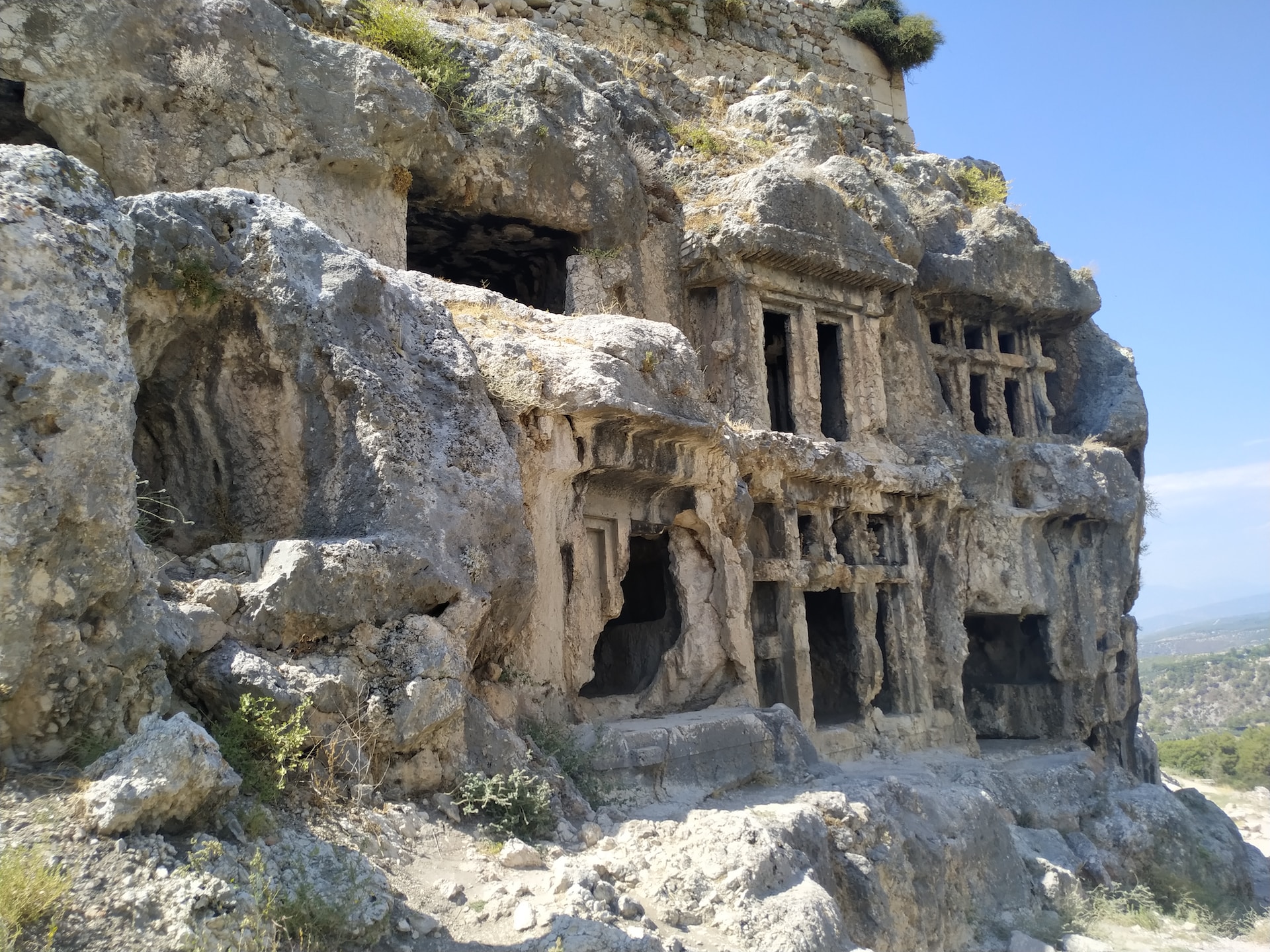 Ölüdeniz Yacht Tours: Gateway to Azure Waters
Embarking on a yacht tour in Ölüdeniz opens the doors to a world of turquoise waters and hidden coves. These tours allow you to indulge in refreshing swims, sunbathe on beautiful beaches, and explore the mesmerizing coastline. Capture breathtaking photographs of Ölüdeniz's unique panorama during the boat tour and immerse yourself in the enchanting natural ambiance. Ölüdeniz yacht tours are an idyllic choice for those yearning for a tranquil and enjoyable sea voyage.
A Gastronomic Delight: Exquisite Seafood
Fethiye and Ölüdeniz are renowned for their delectable seafood, offering a tantalizing array of fresh and flavorsome culinary delights. From fish and prawns to mussels and other succulent seafood, the restaurants in the region prepare dishes that are sure to tantalize your taste buds. Indulge in a delightful seafood feast while relishing the breathtaking sea view from beachside restaurants. For those eager to explore local flavors, don't miss the opportunity to try fish soup, appetizers drizzled with olive oil, and mouthwatering seafood stews.