Culture & Travel
1 June 2023

We will explore awe-inspiring structures that have captivated people for centuries, offering a temporary escape from their daily routines and the fatigue of urban life. These colossal edifices hold the imprints of joy, excitement, and sorrow within their walls, spanning from ancient Greece to the present day. In this article, we will delve into the most iconic examples of these structures that have left an enduring legacy throughout history.

It is important to acknowledge that these monumental constructions have always been an integral part of human existence, serving diverse purposes even before the emergence of football. Imagine yourself living in the vast expanse of the Roman Empire two thousand years ago, where you would have witnessed gladiators wielding swords, engaged in life-or-death battles within these very stadiums. These structures continue to stand as a testament to the fusion of passion, thrill, and grandeur, meticulously crafted with exceptional engineering. So, without further ado, let us embark on this journey, setting our excitement aside, and invite you to enjoy the reading ahead.
The Stadium of Memories: Maracanã
There is no need to emphasize how significant football is in Brazil. It wouldn't be wrong to say that Brazil, the last country in the Americas to abolish slavery and where Black people struggled longer and harder for their rights compared to their neighbors and continental counterparts, was a nation marked by considerable poverty. In such an environment, Maracanã Stadium stands as the cornerstone of Brazil's football history, seen as an outlet by those who perceived it as such. The stadium's aged walls bear witness to memories, victories, tragedies, and the reminiscence of championships. From Pele to Garrincha, Ronaldinho to Neymar, legends upon legends have shed sweat and tears on this hallowed ground.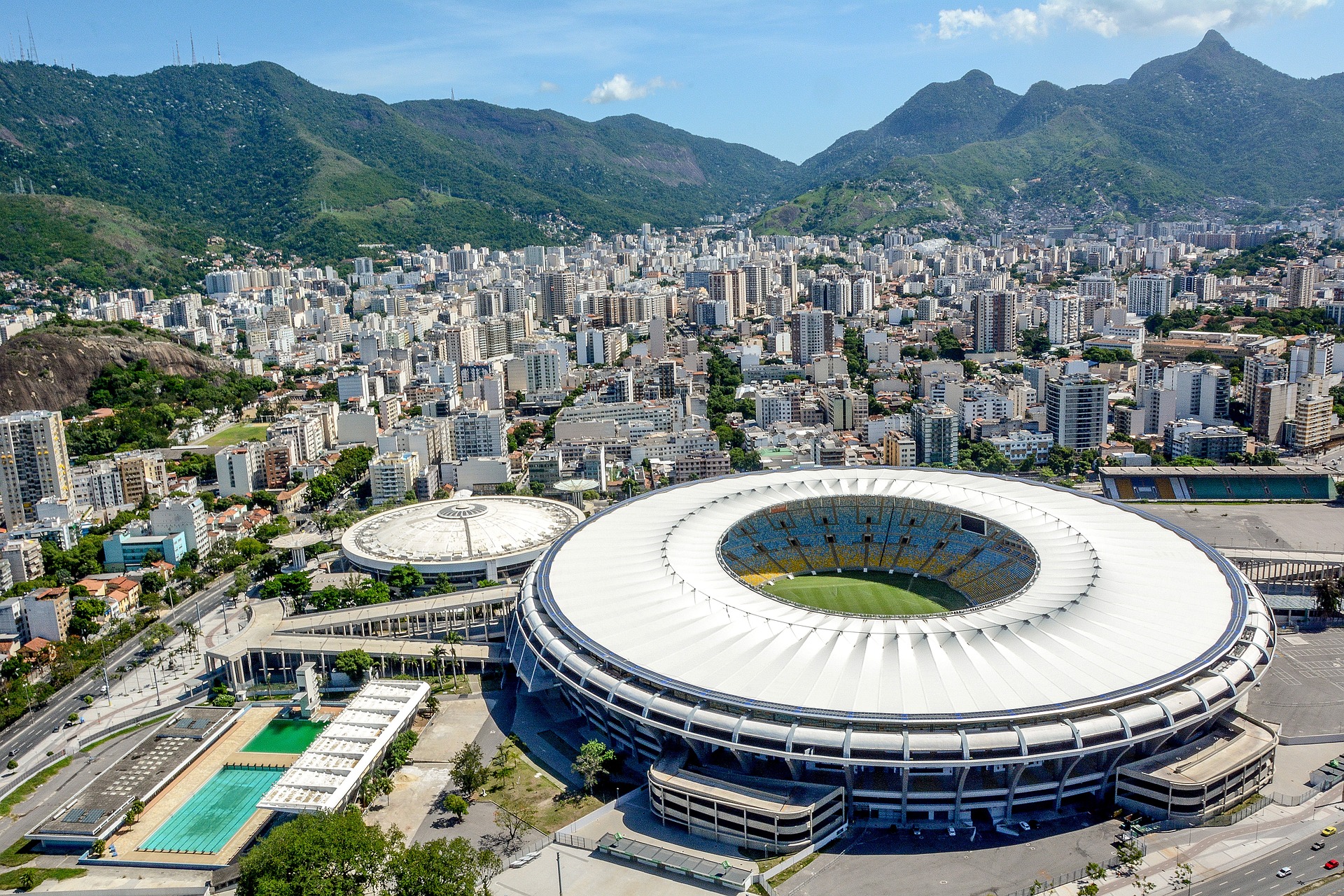 The construction of Maracanã began in 1948 to be ready for the unforgettable 1950 World Cup hosted by Brazil. In that tournament, Brazil reached the final against their neighbor, Uruguay, here at Maracanã. The Brazilian people were filled with hope and expectation. However, this anticipation shattered the hopes and dreams of a poverty-stricken nation seeking solace through football. Brazil suffered a heartbreaking 2-1 defeat in the match, eliminating them from the tournament and plunging the nation into a state of mourning. Football was not played in Brazil for two years, and the country turned its back on the sport. This event, known in history as "La Maracananza," holds a significant place in football history.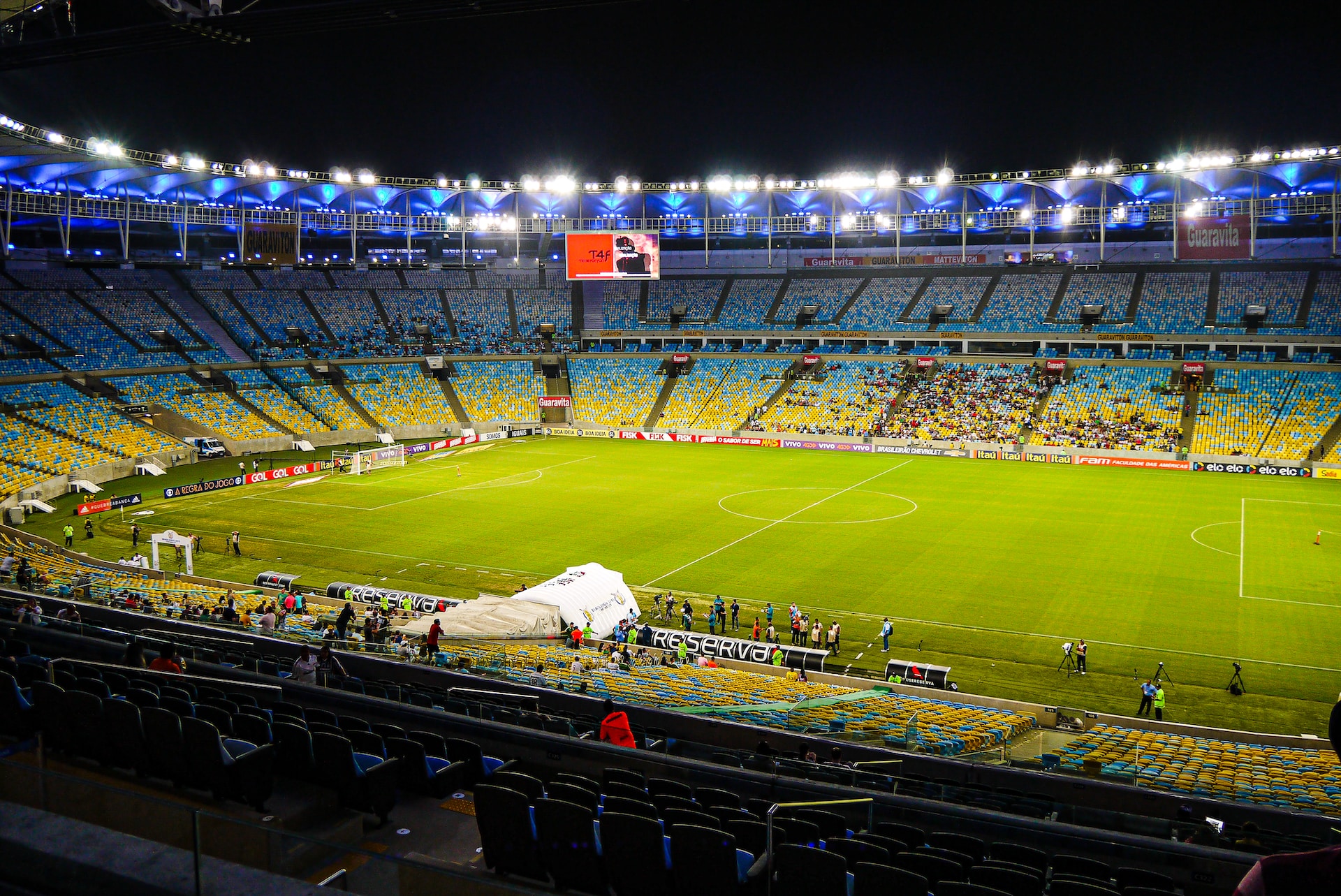 64 years later, in 2014, Maracanã Stadium hosted the final of the FIFA World Cup held in Brazil. In that match, Germany defeated Argentina in extra time, and another football legend found himself on the losing side. Nonetheless, Messi, who remained an enduring legend, would eventually achieve what was rightfully his, eight years later. That's what Maracanã Stadium was—a place where all legends came and went.
Football's Birthplace: Wembley
The existence of football, as we know it today, dates back to the milestone year of 1863. Wembley, on the other hand, is as old as our Republic. With a century-long history, it has become an iconic symbol of not only England but also the entire world of football. Completed in 1923, Wembley witnessed the euphoria of England, the host team, lifting the World Cup in 1966. Additionally, the 1968 and 1992 UEFA Champions League finals were also played here. It was at Wembley that England, led by Bobby Charlton, won their first World Cup, and Barcelona, under the management of Cruyff and with Guardiola on the team, raised their first Champions League trophy.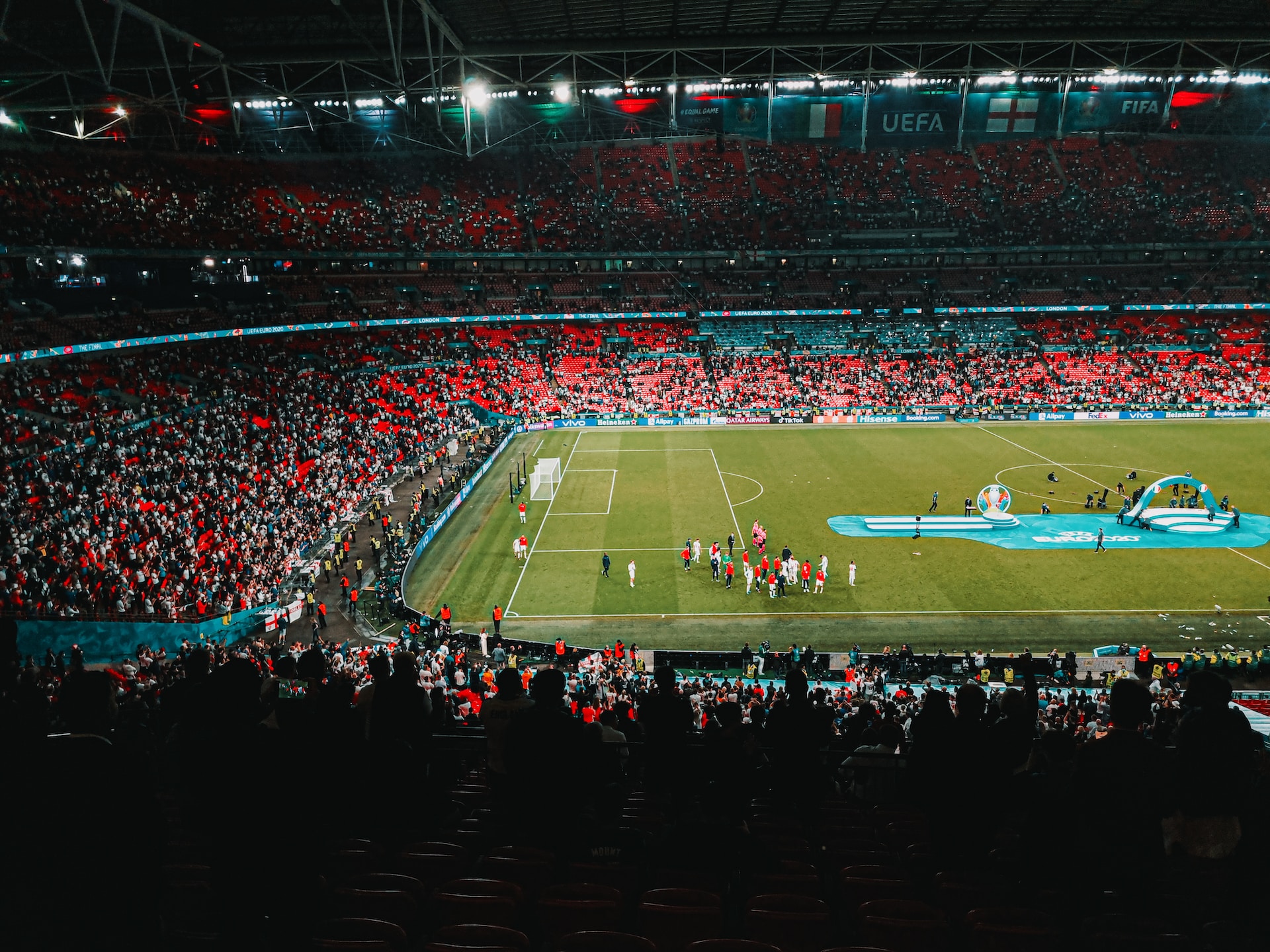 This unique and aged stadium with a capacity of 90,000 was naturally worn out, leading to its restoration and reopening in a modern style in 2007. Wembley has hosted numerous important football matches filled with unforgettable memories, and it continues to be the venue for the FA Cup final matches.
Europe's Largest: Camp Nou
One of the indispensable addresses of modern football. After Gaudi's structures and Sagrada Familia, it is the most visited spot in the Mediterranean jewel of the city, Barcelona. It is Camp Nou, Europe's largest stadium with a capacity of nearly 100,000 spectators. Completed in 1957, it has served as the sanctuary of FC Barcelona, bringing countless successes to its fans. The highest tension is always felt during the eternal rivalry with their arch-rivals, Real Madrid, in El Clásico matches. The level of insults, fights, and tension during those encounters is immeasurable. But undoubtedly, it is here where the loudest cheers, the most chants, have been dedicated to one person. Yes, to Lionel Messi himself.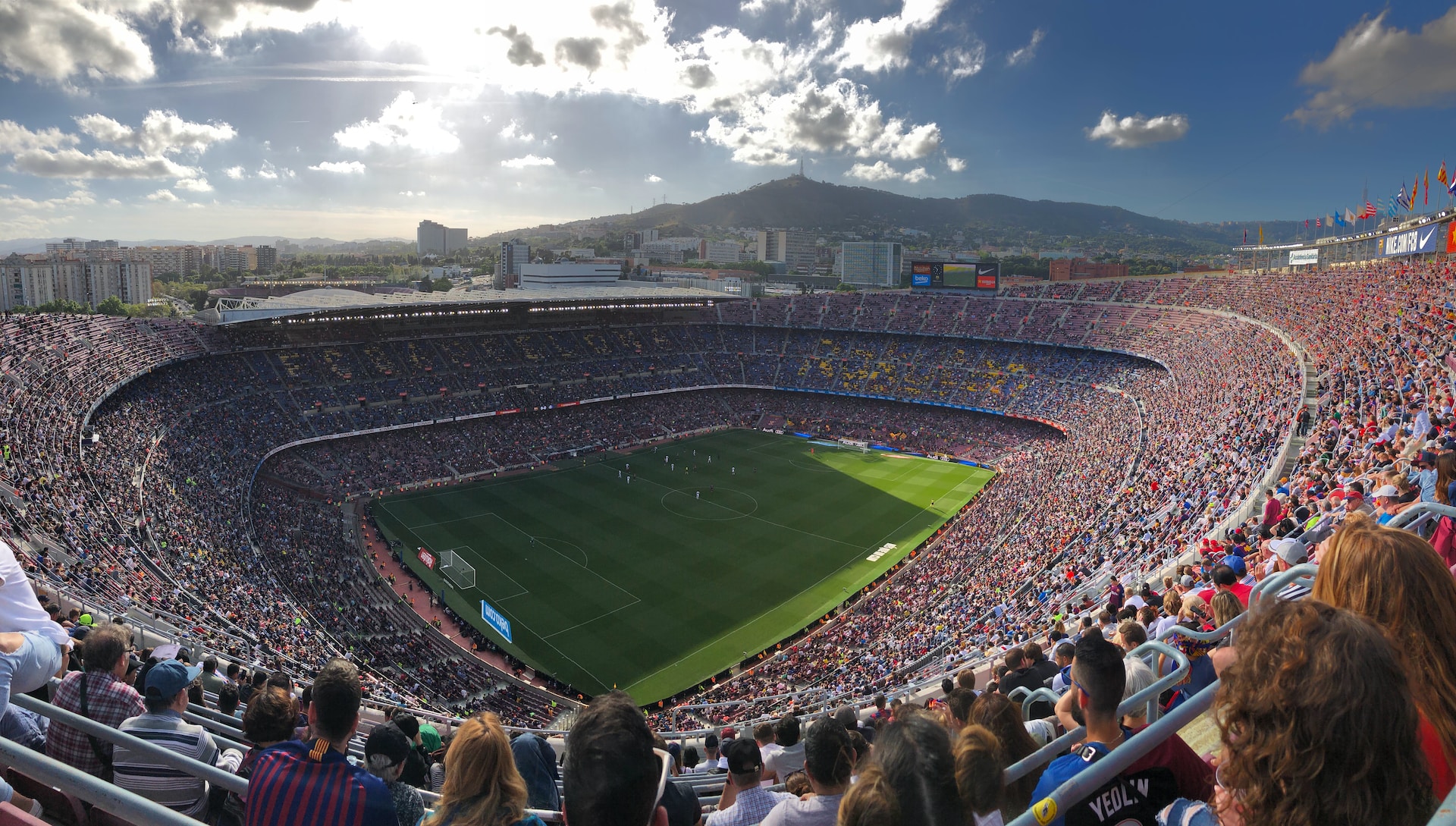 Europe's Majestic Throne: Santiago Bernabéu
The most successful football team in European history finds its home here. With an impressive tally of 14 Champions League titles and 35 La Liga cups, Santiago Bernabéu stands as a symbol of glory. Real Madrid, known as the White and Purple, once reigned as the Galacticos. As Europe's largest stadium after Barcelona's Camp Nou, it boasts a capacity of approximately 82,000 spectators. Located in the Chamartín district of Madrid, this legendary stadium takes its name from the revered president of Real Madrid, Santiago Bernabéu. Currently, an awe-inspiring restoration project is underway, promising a new chapter in its storied history.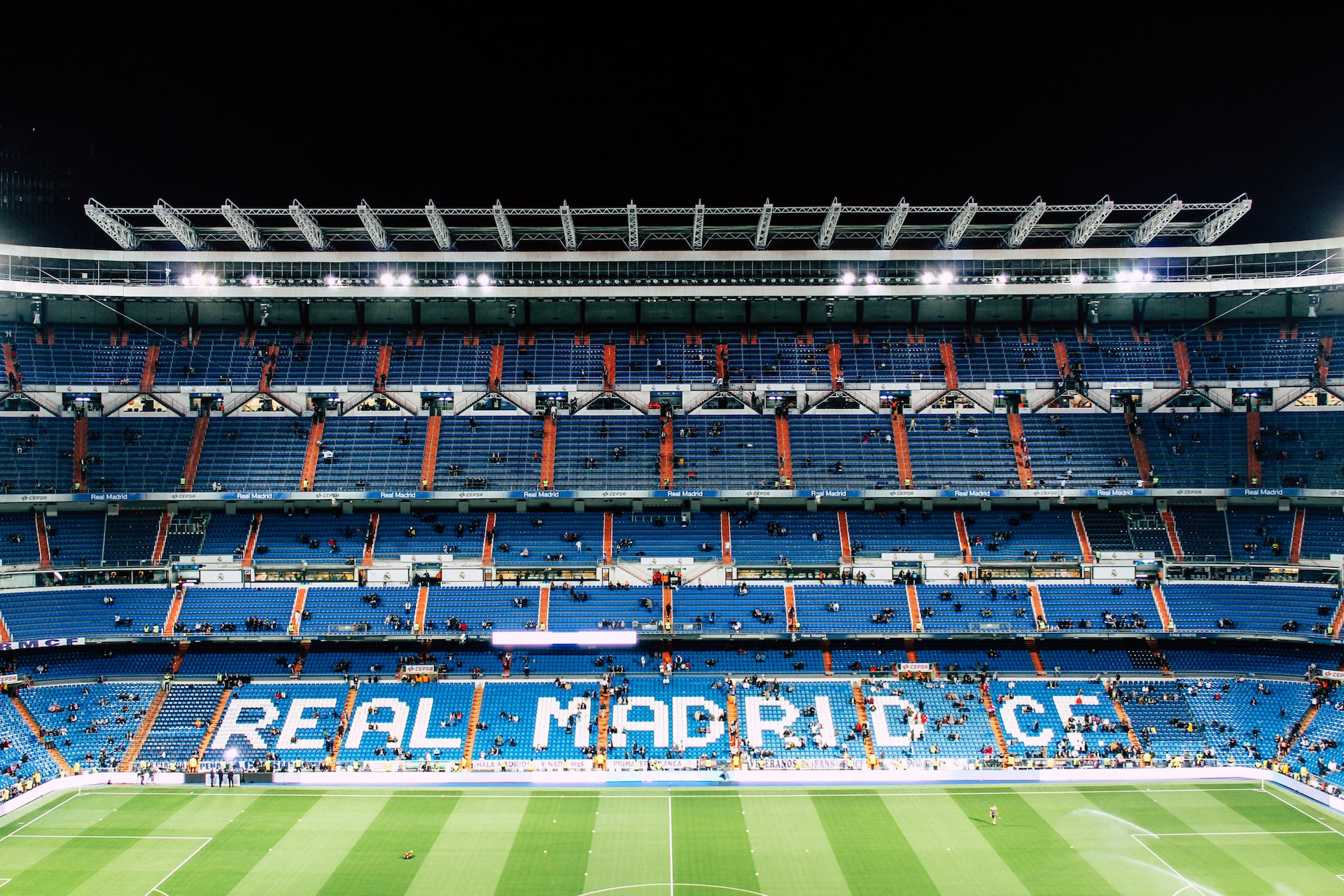 America's Colosseum: LA Rose Bowl
Imagine a stadium so grand that it is unparalleled in Europe. Welcome to the radiant Rose Bowl, standing for a century in California. While officially accommodating 90,000 spectators, this magnificent arena has witnessed crowds exceeding its capacity. The Rose Bowl is home to American football matches, while reminding us of the sport we call "soccer" in the United States and football elsewhere. It annually hosts the College Football Playoff, the most prestigious tournament in American college football, held on January 1st. The memorable 1994 FIFA World Cup final took place here, where Brazil, led by Romario and Taffarel, triumphed over Italy, featuring the great maestro Baggio, in a penalty shootout. The Rose Bowl has also witnessed the spectacle of the Super Bowl, America's most popular sporting event, twice.