Culture & Travel
23 February 2023

Diyarbakır, also known as the "City of Prophets", is one of the oldest and largest provinces in the Southeastern Anatolia Region with its 9 thousand years of history dating back to the Assyrians and Ottomans, and is a city that attracts everyone who is interested in learning culture and history.

With its local cuisine, Diyarbakır Fortress and Hevsel Gardens, which have been included in the UNESCO World Heritage list, and dozens of other magnificent historical spots to visit, get ready to take a pleasant journey with us to get to know the historical and natural beauties of Diyarbakır!
İçkale
Starting with the Assyrian rule in the 3rd millennium BC, the fertile and complicated lands of Diyarbakır were dominated by the Urartians, Persians, Romans, Arabs, Umayyads, Abbasids, Ayyubids and other nations for centuries to come. The historical structures in İçkale, which have 20 bastions and 4 gates, were restored by the Ministry of Culture and Tourism in 2005. You can visit places like the Diyarbakır Archeology Museum or Saint George Church while strolling down streets lined with old mansions and stone houses.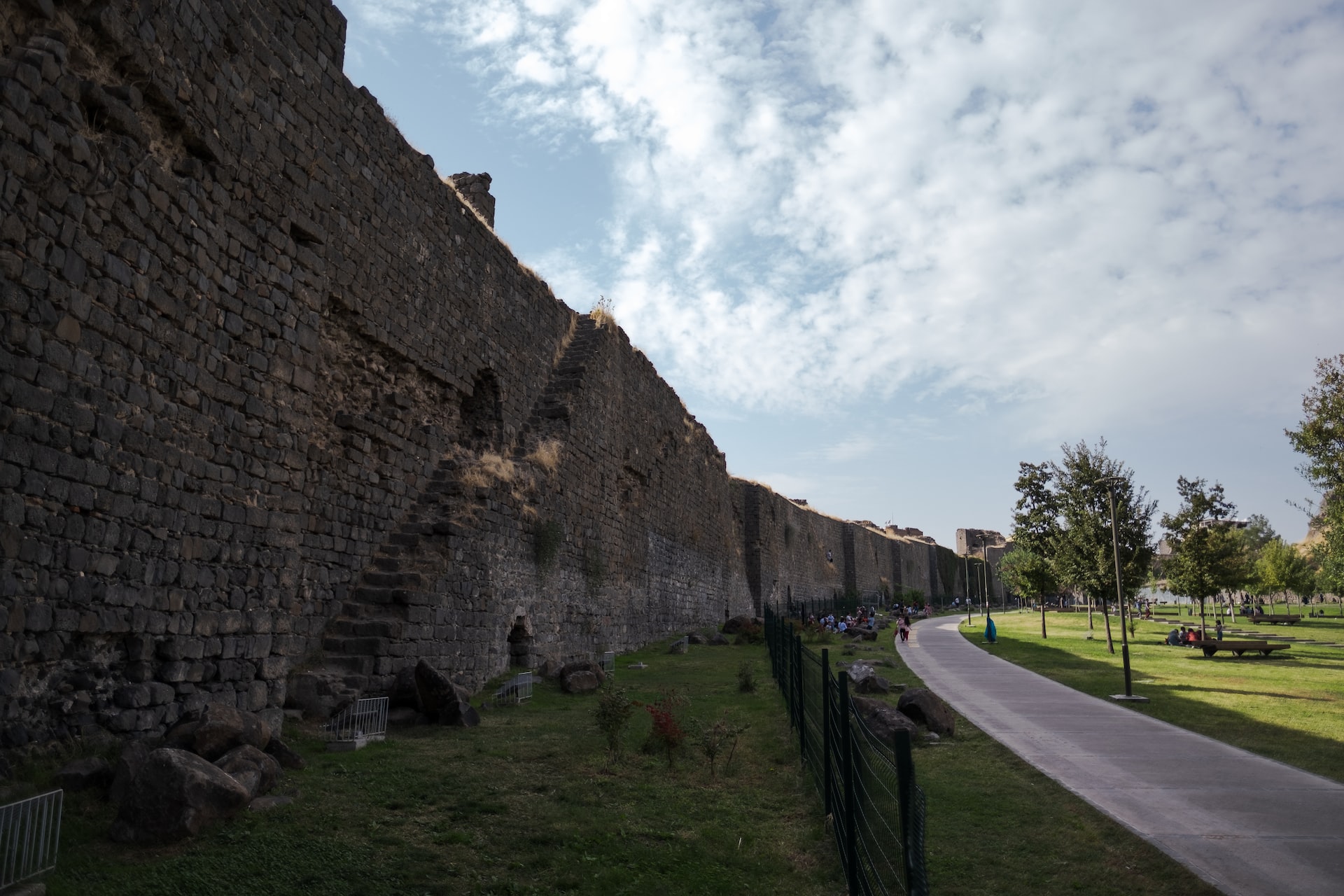 Gazi Mansion
The architecture of the six-century-old mansion is reminiscent of the Akkoyunlu style. The mansion was reserved for Mustafa Kemal, who arrived in the east in 1916, and was dedicated to Atatürk's service for about a year. Following this, the Diyarbakır Municipality designated Atatürk as an "honorary citizen" in 1926. The locals of Diyarbakır then used the money they had amassed to buy the mansion and gave it to Atatürk.
Sülüklü Han (Kazancılar Han)
Sülüklü Han was built in 1683 at the request of Hanilioğlu Mahmut Çelebi and his sister Atike Hatun. Reopened to the public after restoration works in 2010, Sülüklü Han continues to be an authentic café where you can sit and drink menengiç coffee or Syriac wine.
Grand Mosque
Founded in 639 by the Arabs who ruled in Diyarbakır, the Great Mosque was initially the Martoma Church, one of the largest temples in the region, before it was converted into a mosque by the Arabs. After its conversion, it became the largest mosque in Anatolia. Renovated in 1091 during the Seljuk period, the building was badly damaged by a fire in 1115 but was renovated again in 1240 with the public's support. There is also a sundial in the mosque made by Al Jazari, who is considered the first name of cybernetics.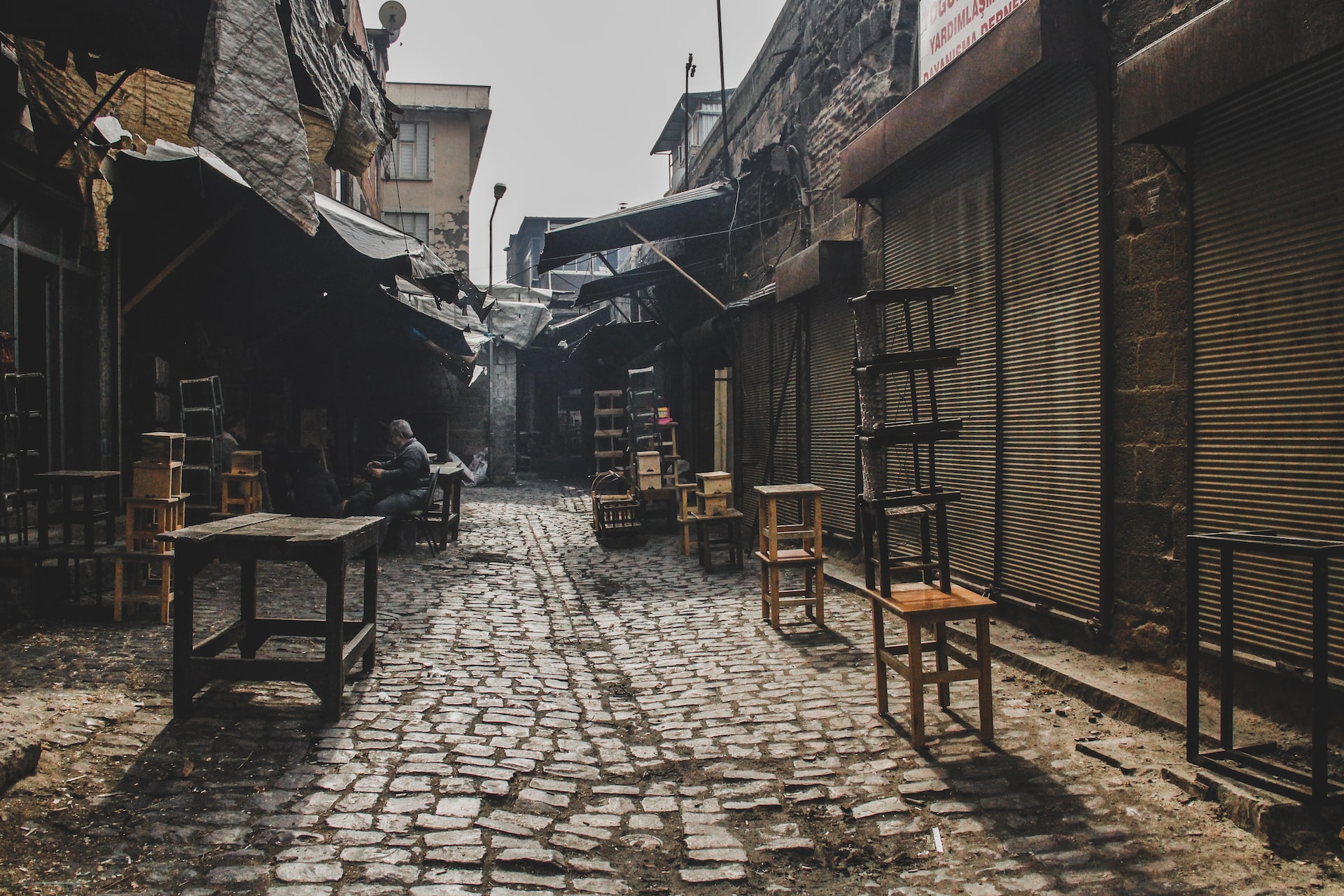 Hotel Hasan Pasha
Located around the east part of the Grand Mosque and constructed between 1572 and 1575, the Hasan Pasha Inn is regarded as one of the city's most exquisite historical structures. With its domed fountain and striking columns, Hasan Pasha, a two-story courtyard inn with traditional Ottoman architectural elements, provides visitors with a magnificent view. We'll leave it up to you to decide whether you want to start the day with a breakfast menu so stuffed that a needle couldn't land on the table or relax with a cup of refreshing coffee after your Diyarbakır tour.
Gardens at Hevsel
The Hevsel Gardens, a large piece of land between the Tigris River and the Diyarbakır Fortress, offers a breathtaking view that seems to have been plucked straight from the Garden of Eden. It has 8,000-year history and is such a historically significant and biodiverse planting region that it has been added to the UNESCO World Heritage List. Hundreds of different bird and mammal species can be found in Hevsel Gardens, which is also famous for its mouthwatering fruits and vegetables. Don't forget to include this serene area in your travel plans.
The Ahmet Arif Literature Museum Library
The Ahmed Arif Literature Museum Library is housed in a 120-year-old poetic Diyarbakır mansion that was restored and dedicated to the poet Ahmed Arif, who was born and grew up in Diyarbakır. The mansion, where you will have the opportunity to view the works of many renowned poets, writers, and artists who grew up in Diyarbakır, will fascinate you with its authentic and Diyarbakır architectural style on the one hand and its full artistic equipment on the other. In addition to Ahmed Arif's personal belongings, manuscript poems, paintings, and photographs.
Malabadi Bridge
Malabadi Bridge, which managed to introduce itself to all of us with its well-known folk song, was constructed in Silvan, the region's capital with a sizable population in 700 BC. It was built in 1147 by the Artukoğulları. On it are numerous carvings, including representations of people, animals, and the sun. There are restrooms and shelters at both ends of the bridge that once served the same purpose as today's hotels. This bridge is absolutely fascinating, and you should see it.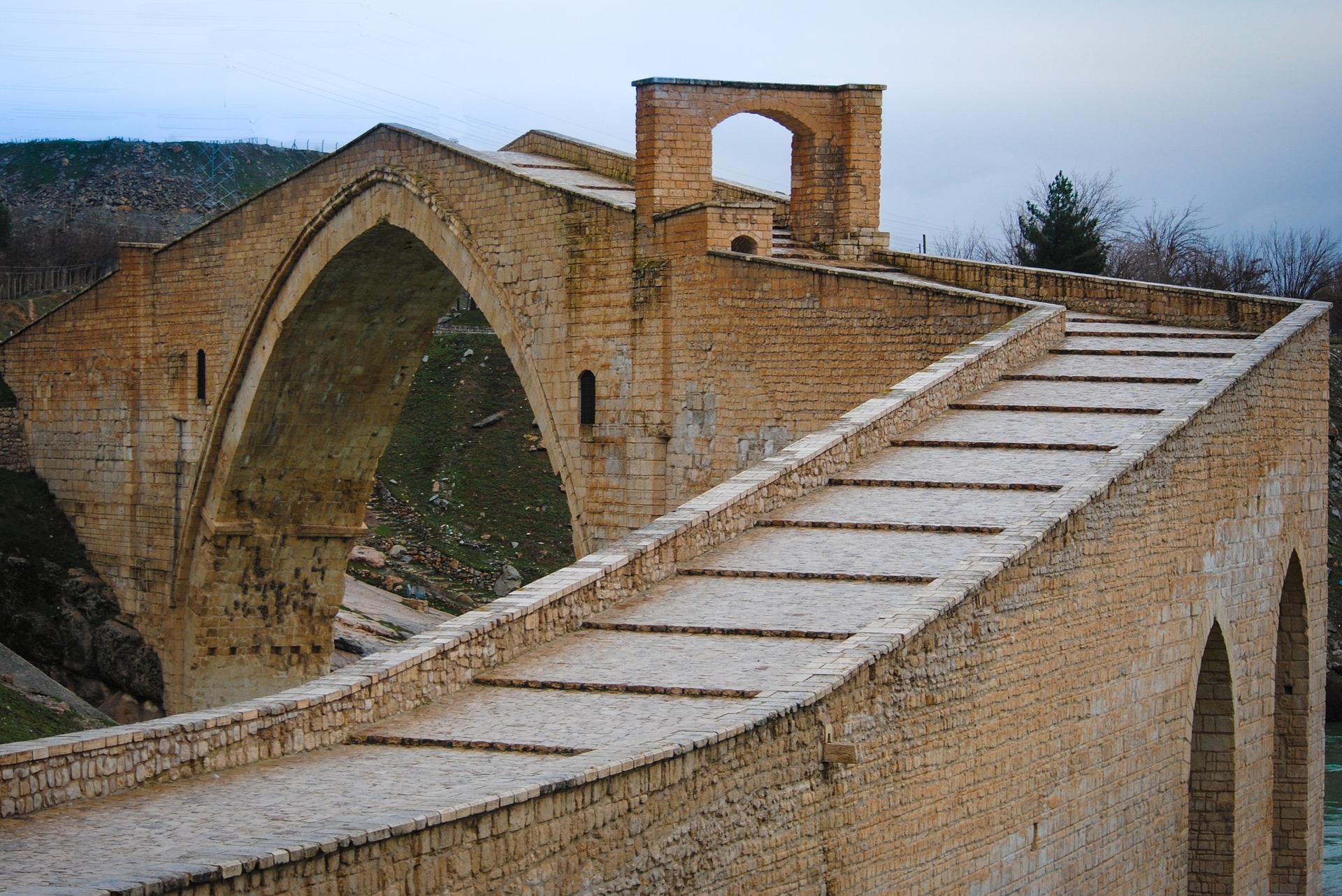 Four-legged Minaret and Sheikh Mattar (Sheikh Mutahhar) 

Mosque 
Sheikh Mutahhar Mosque, constructed in 1500 by Qasim Bey during the Akkoyunlu period, has become one of Diyarbakır's symbols and is very well-known due to its minaret built on four columns. The minaret, with four legs made of black and white basalt stones, was later added to the mosque. It has four legs to represent the four Islamic sects. Visit the publicly accessible Sheikh Mutahhar Mosque to see its historical features, including its religious themes, calligraphy examples, and stone and wood carvings.
Temple of Mithras
The Temple of Mithras, an underground temple belonging to the religion of Mithras, one of the common religions of the Romans before Christianity, was discovered during archaeological excavations in 2017 in Zerzevan Castle, which was built for defense purposes in the Roman Empire. Do not forget to visit this impressive discovery and Zerzevan Castle before ending your trip.