Culture & Travel
6 January 2022

"Is there a holiday in winter?" Even those who say so will reconsider their decision after the options we have presented, we are sure of it. Because nothing else has the taste of a cup of hot tea, accompanied by the clean mountain air, and organic food eaten in front of the fireplace.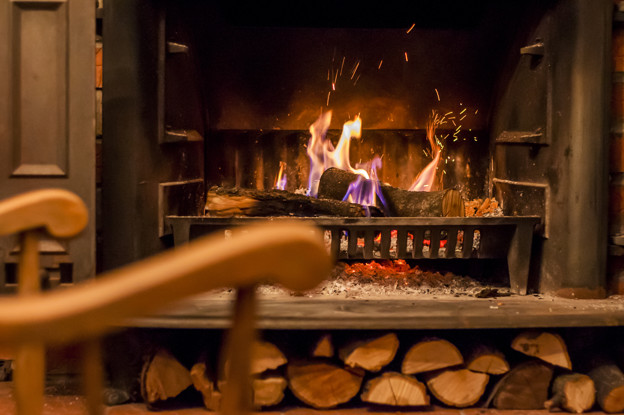 1- Dora Suite Bungalow, Rize
You won't be able to get enough of watching the scenery in this magnificent mountain house located in the Ardeşen district of Rize. There'll be beautiful Black Sea mountains in front of you, and you'll feel yourself in nature. You'll also be able to watch the clouds at an altitude of 950 altitude, 9 km from Çamlıhemşin Fırtına Valley. If you go there in the cold winter months, don't be afraid of getting cold, thanks to the specially designed glass stove, you won't get cold, and you'll feel at home. Moreover, you can even watch a movie thanks to the open-air cinema system, taking the view behind you in the cozy bungalow. If you want to breathe the fresh air of Rize and rest your head on the top of the mountains, this is the place for you.
2- Selim Horse Farm Stone Houses, Kars
Stone houses located in Koşapınar village of Selim district of Kars are waiting for you in a place positioned in nature. This place was opened thanks to 3 women from Kars. The women who repair the old wooden houses in the village and plant agricultural implements in their gardens also contribute to the family economy. Visitors can fully adapt to village life and spend a few days on holiday in a nostalgic atmosphere. Here you can enjoy the nature, mountains, animals, and organic food of Kars. You can also do a horse safari. If you want to remember that we are a part of nature as humanity, stone houses will help you in this regard.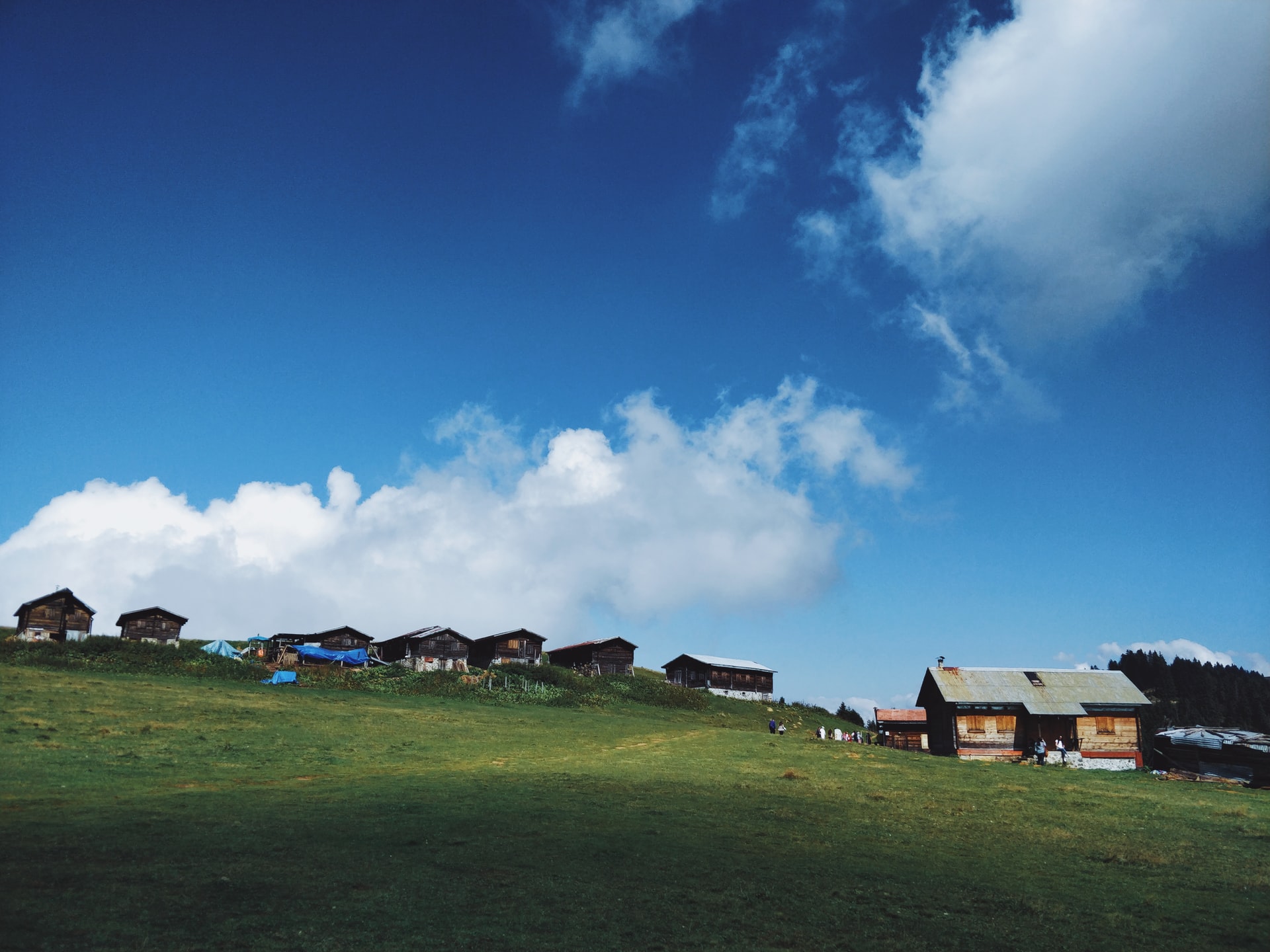 3- The Edge Mountain House, Fethiye/Mugla
This place is located in Karaağaç village, on the historical Lycian walking path and 650 meters above Cennet Bay. While the blue and green of the Mediterranean are right in front of you, you can spend your time there with the peace of silence. You'll be fascinated by the smell of thyme coming from the mountains and feel calmed by the smell of endemic plants and soil. You can meet all your needs in the stone house with facilities such as kitchen, bathroom, fireplace, television, garden, and private patio balcony.
4- SkyBox, Iznik/Bursa
At the summit of the Samanlı Mountains, there are cute 60m² box houses with a sunroof mechanism. You can watch the view from these houses and watch the stars at night. You can prepare meals and camp in the small kitchen. You can even go there with your cat or dog; pets are also allowed. You can go for nature walks by stopping by the Erliktepe Nature Park and Beşkayalar Nature Park, close to there. You can spend time alone with your lover or spouse in these sympathetic houses. If you wish, you can enjoy this box with a friend you value; it'll give you as much pleasure as the others. You can visit the SkyBox to relax a little, get fresh air, be away from the city and close to nature.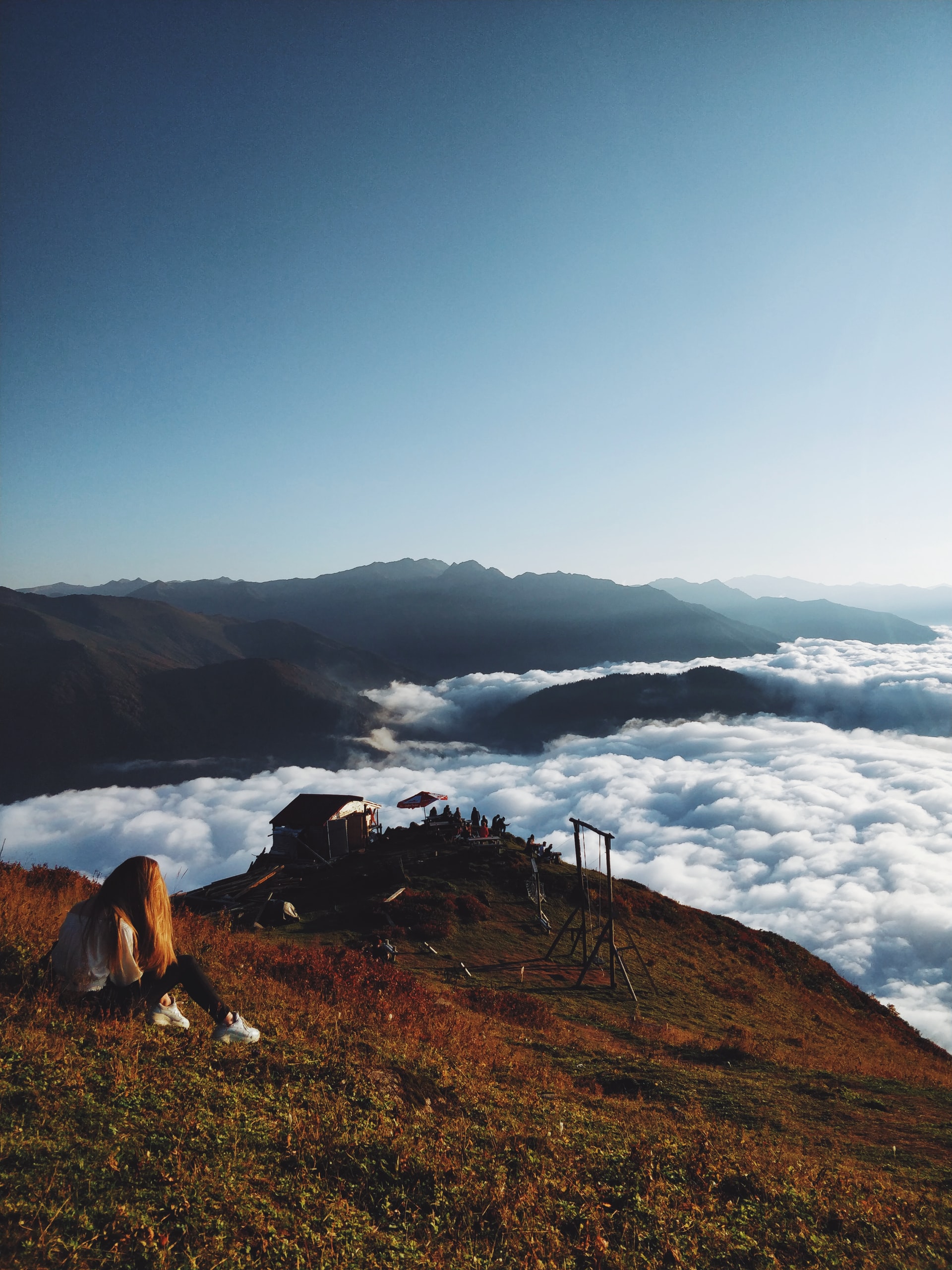 5- Baskanın Cardagi, Aladag/Adana
This is a terrace cafe with an altitude of 1500 and 82 km from the center of Adana. Even if there is no accommodation service, nature lovers and altitude lovers should definitely see this place. Established by Aladağ Municipality, this place with a magnificent view serves as a viewing terrace and a cafe. If you go in the summer, despite the heat of Adana, this place will enchant you with its view. If you go in autumn and winter, you'll feel like you're flying between the mountains in the clouds of fog. This is a valuable place where you can take beautiful photos and leave a memory for yourself; it's absolutely worth seeing…